Last updated:
Amazon Wildfires
Significant portions of the Amazon rainforest burned in 2019, especially in Brazil and Bolivia.
Both countries experienced a large number of fires that exceeded the capacity of the community, and even country, to respond. Although most wildfires take place in the dry season (July to October), hundreds of fires continued to burn in both Brazil and Bolivia well into late November.
According to the National Institute for Space Research, there had been 184,661 fires as of Nov. 23, 2019 in Brazil and in Bolivia the number was 43,769. These represent the total number of fires in those countries, but a significant number, and the largest fires, are in the Amazon. The fires in Brazil, which contains sixty percent of the Amazon, represent an increase of 83 percent over the previoud year.
(Featured image: NASA Earth Observatory by Lauren Dauphin)
There are several economic drivers behind the fires including logging, mining and clearing land for cattle grazing. This is highlighted in a report that studied the locations of the fires which found that 33 percent of the fires were on private lands, 30 percent in areas with no specified land use and 20 percent on undesignated public forests. This, the authors say, "[is] a strong indication that land grabbing is to blame." Additionally, they note that, "Indigenous lands and conservation sites are the categories with the lowest incidence of fires this year, registering 6% and 7% of outbreaks, respectively."
In the state of Pará, farmers held a "Day of Burning" on Aug. 10 to help clear their land and signal to the president that they were ready to work. An increased number of fires were reported in the days following this event. President Bolsonaro, elected in October, has reduced efforts to prevent illegal forest activity and deforestation has increased dramatically since he took office. It is likely that deforestation will reach 4,000 square miles this year as it will likely increase by 20-30 percent.
On Friday, Sept. 6, seven Amazon countries signed a pact aimed at protecting the Amazon. According to EcoWatch, "Bolivia, Brazil, Colombia, Ecuador, Guyana, Peru and Suriname agreed to create a network to coordinate their responses to disasters like this summer's fires. They also promised to increase the satellite monitoring of deforestation, share information on threats to the forest like illegal mining, develop reforestation and education initiatives and increase the participation of Indigenous communities."
What was the impact of the fires?
Although there is significant environmental damage there has not been extensive loss of housing because of the remote nature of populated communities. However, it is critical to draw attention to the wildfires due to the overall importance of the Amazon rainforest in fighting climate change and protecting the health of the planet.
Who was affected and in what ways?
The people primarily affected are Indigenous communities of the rainforest, who are a very vulnerable population group. Approximately one million Indigenous Peoples live in the Amazon. The fires are threatening and destroying their homes, their crops, their livestock, animals and water systems.
There are three additional side effects to the fires as well: smoke, carbon dioxide and carbon monoxide. The smoke has been carried in the winds as far as the Atlantic coast of South America. At one point in August, it caused skies to darken early in São Paulo, over 2,000 miles away. The equivalent of hundreds of megatonnes of carbon dioxide have been released so far this year. Toxic levels of carbon monoxide have been released as well. The Amazon rainforest normally absorbs millions of tonnes of carbon emissions every year, helping to stem global warming, however, the fires are both releasing the stored carbon and reducing future storage capacity.
What is the long-term impact?
On Nov. 18, the Brazilian National Institute for Space Research, also known as INPE, released a report stating that an area 12 times the size of New York City, a total of 3,769 square miles of Amazon rainforest, was lost between July 2018 and July 2019. This is the largest single-year total area deforested in the last decade and a 30 percent increase over the previous year's total. Additionally, a study released by NASA found that over the last 20 years the atmospheric moisture over the Amazon has decreased more than can be attributed to natural climate variability. As a result, the Amazon is receiving less moisture and will be more susceptible to larger and more catastrophic fires in the coming years, largely due to the human-caused effects of climate change.
Purchase lands in the Amazon rainforest to help protect it from deforestation.
Advocate for legislation and action to protect the Amazon.
Support Indigenous-led initiatives. Research in the Amazon has shown that deforestation is significantly lower in Indigenous areas.
Fund fire fighting and fire protection initiatives. Brazil's president has said the country does not have the resources to fight the fires.
Contact CDP
Recovery updates
If you are a responding NGO or a donor, please send updates on how you are working on recovery from this disaster to Tanya Gulliver-Garcia.
Philanthropic and government support
The Center for Disaster Philanthropy (CDP) has a Global Recovery Fund that provides an opportunity for donors to meet the ongoing and ever-expanding challenges presented by global crises.
The Nature Conservancy was awarded a $250,000 grant through a partnership between CDP and a donor that wishes to remain anonymous. The grant will strengthen the ability of Indigenous peoples to recover from the 2019 fire season and deal with inevitable fires in future years. It will expand on-the-ground work to help local cocoa producers recover from fire and implement the agricultural practices that offer the best economic and environmental future for the Amazon.
Resources
Wildfires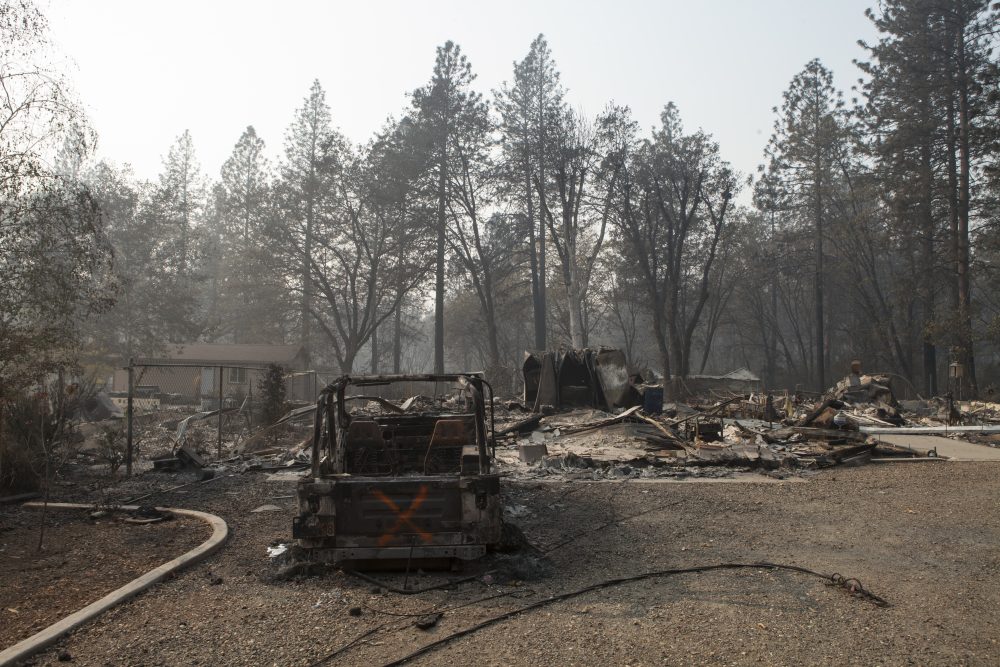 Wildfires
Weather can significantly affect the frequency and severity of wildfires. Prolonged drought can extend prime wildfire season, making blazes more likely. Additionally, high temperatures and low humidity can quickly dry out vegetation which then becomes potential fuel.