Last updated:
Hurricane Dorian
Hurricane Dorian is tied with the 1935 Labor Day storm as the strongest storm to make landfall in the Atlantic and the strongest hurricane to hit the Bahamas.
The storm became a tropical depression on August 24, 2019 and was named Tropical Storm Dorian later that day. It grew to hurricane strength on Aug. 28 and was sustained through Saturday, Sept. 7, 2019. It is one of the longest lasting Atlantic hurricanes.
The storm made a total of five landfalls – three in the Bahamas, a U.S. landfall in North Carolina and a final one in Canada. Dorian made landfall as a Category 5 storm in Great Abaco on Sunday, Sept. 1, at Elbow Cay (around 12:45 pm ET) and at Marsh Harbour at 2 pm ET. Winds were at 185 mph with higher gusts at both landfalls.
(Photo: Views of the Bahamas from a Coast Guard aircraft after Hurricane Dorian, Sept. 3, 2019. Source: U.S. Coast Guard photo by Petty Officer 2nd Class Adam Stanton)
The storm moved very slowly toward Grand Bahama Island making landfall there at 11 pm ET on Sunday night with slightly decreased winds. The slow movement of the storm meant that Dorian remained atop the northern Bahamas for more than 48 hours. As a storm chaser noted on Twitter, tornadoes last seconds but these were tornado-strength winds for hours. Dorian then weakened and on Sept. 3 moved towards Florida. Dorian made its fourth landfall at Cape Hatteras as a Category 1 storm on Sept. 6. It then became an extratropical cyclone and made landfall in Nova Scotia. It continued to bring high winds and rains through Newfoundland before dissipating on Sept. 10 near Greenland.
This profile summarizes the impacts and issues of this disaster in both the Bahamas and North Carolina. Although there was minor damage in other areas, these two geographies had the most significant displacement and destruction.
What was the hurricane's impacts on communities?
The Bahamas
In the northern Bahamas, there were catastrophic impacts due to wind, rain and storm surge. Estimates of damage vary, but it should be noted that the annual operating budget of the Bahamas is only $2.6 billion; all estimates of the cost of Dorian exceed this amount. The UBS Group AG estimated there would be as much as $10 billion in insured losses in the Bahamas, lower than their original forecast of $25 billion. Karen Clark & Co., a Boston-based insurance adjuster specializing in assessing damage from major disasters, estimated that, not including auto or infrastructure damage, the impact was $7 billion. A report released in mid-November by the Inter-American Development Bank said that damage from Dorian was $3.4 billion or about a quarter of the annual economic output for the Bahamas. This does not fully assess the cost of the emergency response and does not include the cost of evacuation. According to the report the damage can be assessed as follows:
"The costs consist of three elements: direct physical damage, revenue and other income losses, and Additional costs—chiefly debris removal …
The estimated damage is $2.5 billion, of which nine percent is public and 91 percent private. Abaco suffered 87 percent of the damage and Grand Bahama 13 percent.
Losses are estimated as $717.3 million and were sustained primarily in the private sector, which accounted for 84 percent of the total. Seventy percent of the losses took place on Abaco, 15 percent on Grand Bahama, and nine percent in other islands.
Additional costs add up to $220.9 million, 46.4 percent of those costs were in the environment sector and are associated to the cleaning of the oil spill. A major part of the remainder of the additional costs is related to debris removal and demolition."
 
The report outlines damage in several sectors including the social sector (housing, education and health), the productive sector (tourism, commerce, fisheries and agriculture) and infrastructure (power, telecommunications, transport, water and sanitation). In the social sector, 93 percent of the damage was connected to housing and 93.8 percent of the damage happened to private property. Most of the additional costs were related to clean-up, debris removal and demolition, with 46.4 percent or about $93.2 million being assessed to the environmental sector for the cleaning of the oil spill.
In some communities, the restoration of water (wells were contaminated by salt and brackish water), power and telecommunication systems will take months. Reports estimated that 13,000 homes (about half the total number of homes on the two islands) were damaged or destroyed. Some communities such as the Haitian migrant complex, "The Mudd," were completely destroyed. On Grand Bahama Island, the government reported that three out of four homes had been damaged or destroyed. On the Abaco Islands, there was very little left; the UN's World Food Programme estimates that 90 percent of all structures on Great Abaco were destroyed. The UN indicated that 70,000 people were left homeless.
North Carolina
According to FEMA's Preliminary Damage Assessment Report, there were 681 residences impacted. Of these, 22 were destroyed, 355 had major damage, 212 had minor damage and 92 homes were affected. Of these, 56 percent were insured, 67 percent were ownership households and 14.8 percent lived in poverty. One-fifth of the population was age 65 and older (19.6 percent) and a similar number was under the age of 18 (18.5 percent). Approximately 16.5 percent identified as having a disability. Although Individual Assistance was not approved because the threshold was not met, it was estimated that it would have cost $5.6 million.
These numbers are much lower than those estimated by the individual counties although it should be recognized that all numbers are preliminary. In Dare County, which includes Hatteras Island, the damage was assessed at $15 million. This included $6.8 million in residential damage, $5.4 million in damage to public structures and $2.6 million for commercial structures. A total of 1,226 structures in Dare County were damaged by the storm – the majority were residential, but only two homes were classified as destroyed. Of the remainder, 1,015 were affected, 57 received minor damage and 36 received major damage.
The area most impacted was Ocracoke Island in Hyde County where there was seven feet of water from storm surge. Although it is a very small community, the damage was significant among the full-time, local population, as well as rental properties. The North Carolina Voluntary Organizations Active in Disasters (NCVOAD) estimated there were nearly 300-400 houses, belonging mostly to year-round residents, so badly damaged that the electric meters had to be pulled. This is almost all of the permanent houses on Ocracoke. Hatteras Island, home to the famous wild ponies, and Cedar Island were also impacted.
Who was affected, and in what ways?
The Bahamas
As of Nov. 29, 2019, there were 70 hurricane deaths reported in the impacted areas of the Bahamas. The National Emergency Management Association in the Bahamas cautioned that there are extreme challenges in finding people and the number of dead will still rise. The government stopped publishing an estimate of the number of people who were still missing on Sept. 25, at which point the number was approximately 400.
North Carolina
In the United States, there were over 20 tornadoes in advance of the hurricane, some with substantial impacts. There were significant power outages in the Carolinas and telecommunication systems on the Outer Banks of North Carolina were severely damaged. There were five storm-related deaths due to Dorian in the U.S.
It is important to note that some of the areas impacted by Dorian were affected by hurricanes in recent years and are not fully recovered. This provides challenges for personal, community and business recovery. This also means there is likely to be a higher incidence of mental health issues and PTSD.
Housing
Homes that were destroyed or suffer major damage will require mucking, gutting and/or rebuilding. Even structures that only have minor flooding will require significant work – according to FEMA, one inch of water in a home equals $25,000 of damage. There will also be a need for debris removal. Replacement of belongings including furniture and clothing, appliances and vehicles will be needed as well
Long-term recovery
Long-term recovery includes restoration of property, livelihood recovery and environmental cleanup. In both locations there was significant infrastructure damage; telecommunications and power infrastructure were also significantly disrupted.
Reduction of environmental impact
None of these impacted islands – in either country – can be accessed by land, only by air or water. They are environmentally fragile areas so each extra item brought in will either need to be removed or will become part of what is already anticipated to be a huge debris and waste management problem. Extraneous and unneeded goods will add to this problem. Rather than shipping bottled water for example, the focus should be on water treatment and purification. Both disaster areas have called for a halt to donations unless pre-arranged with a nongovernmental organization (NGO) or governmental source on site
Long-term economic recovery
Another vital piece to recovery is tourism. Although Grand Bahama and the Abaco Islands were the second and third most popular tourist destinations, there are still several hundred islands in the Bahamas that were not damaged. It is absolutely necessary for tourism to continue in these islands to help provide support for recovery efforts across the nation. The affected communities in the Outer Banks will lose significant income, as much of the population works in or services the tourist industry. A quarter of million visitors came to Ocracoke between July 2018 and June 2019. Tourism to other islands on the Outer Banks not as heavily impacted will help support recovery efforts.
The CDP 2019 Atlantic Hurricane Season Recovery Fund allows donors to support recovery needs that will continue to surface.
Contact CDP
Recovery updates
If you are a responding NGO or a donor, please send updates on how you are working on recovery from this disaster to Tanya Gulliver-Garcia.
Philanthropic and government support
The CDP 2019 Atlantic Hurricane Season Recovery Fund allows donors to support recovery needs that will continue to surface. Through CDP's unparalleled expertise in disaster management and grantmaking, we will invest in projects and initiatives that:
A list of major donors is available on the Fund page.
Candid. tracked private institutional response to Hurricane Dorian. The total as of Nov. 1, 2019 (the last day the list was updated) was $46.3 million.
The Bahamas
Through an anonymous donor to the 2019 Atlantic Hurricane Season Recovery Fund, three grants have been provided to organizations working in the Bahamas.
On June 29, 2020, CDP announced more than $2 million in funding from the CDP 2019 Atlantic Hurricane Season Recovery Fund to six organizations to support their ongoing or proposed recovery projects. The grants represent a collection of initiatives that support recovery in the areas of water, sanitation and hygiene (WASH), housing, environment, livelihoods, and education. These programming areas were identified as recovery priorities through consultation with the Government of Bahamas recovery stakeholders, local civil society and operational nongovernmental organizations (NGOs).
In addition to the grants announced earlier, CDP provided the following grants:
The Bahamian government created a Ministry of Disaster Preparedness, Management and Reconstruction to lead the rebuilding and recovery effort. Bahamian Prime Minister Hubert Minnis also announced that Grand Bahama and the Abacos will be designated as Economic Recovery Zones for at least three years to aid in recovery. A report from the Food and Agriculture Organization of the United Nations says that over 80 percent of the fishing infrastructure on Abaco and Grand Bahama islands had been damaged or destroyed as a result of Hurricane Dorian.
The Bahamian government and the United Nations Development Programme (UNDP), supported by the U.S. and the United Kingdom, held a pledge conference on January 13, 2020. It was aimed at mobilizing financial and technical support for recovery efforts. The Hurricane Dorian Private Sector Pledging Conference, with the theme of "Rebuilding a Stronger And More Resilient Bahamas," drew over 300 local and international delegates. They included financial institutions, multilateral agencies and government representatives. It raised $1.5 billion in funding and in-kind services. The pledges cover a variety of initiatives including educational assistance, parks restoration, renewable energy partnerships, home-building and repair, loans and financing, relief aid and direct assistance to storm victims.
Prime Minister Dr. Hubert Minnis told the conference, "We will liberalize the process of investment for the affected areas … Hard and difficult decisions must be made if we are to rebuild, rebuild quickly, smartly and with resilience." He said they are doing this to quicken investment applications from investors and simplify some of the current investment requirements.
On Oct. 1, USAID announced an additional $7.5 million in funding, bringing the U.S. contribution to over $33 million, mostly focused on educational assistance and shelter. USAID Administrator Mark Green said, "Storms always disproportionately affect the poor. By definition, many are living in the margins. They don't have the homes that can withstand a storm like this. A lot of people fled. So providing housing, shelter, that can help these people as the country gets back on its feet. That's something we're exploring."
The National Emergency Management Agency of the Bahamas (NEMA) announced the signing of an official memorandum of understanding with the United Nations Development Program on Nov. 4 to support clean-up and debris management programs on both Abaco and Grand Bahama islands.
With the immediate concern for life and property now past, the National Museum of the Bahamas/Antiquities Monuments & Museums Corporation (AMMC) has begun to focus on cultural and historical items. On Oct. 31, AMMC announced a partnership with the Smithsonian Institute to rescue and recover items of cultural and historical importance.
North Carolina
HanesBrands Inc. Contributions Program donated more than 225,000 pairs of underwear to assist Hurricane Dorian victims in the Bahamas and coastal North Carolina. Hanes partnered with the nonprofit charity Delivering Good to distribute essential basic apparel valued at more than $1 million to storm and flood victims.
Dominion Energy Charitable Foundation donated $250,000 to the American Red Cross to aid in relief and recovery efforts for regions in South Carolina, North Carolina and Virginia that were impacted by Hurricane Dorian. The funds will support purchase of relief supplies and food, as well as shelter for those in need.
FEMA issued a major disaster declaration (DR-4465) to support public assistance activities in the eastern third of North Carolina. Individual Assistance was not approved. There are 26  counties in the state that are currently eligible for a number of different federal programs. It is estimated this will cost approximately $48 million.
CDP has created a list of suggestions for foundations and individual donors to consider related to disaster giving. These include:
Resources
Hurricanes, Typhoons and Cyclones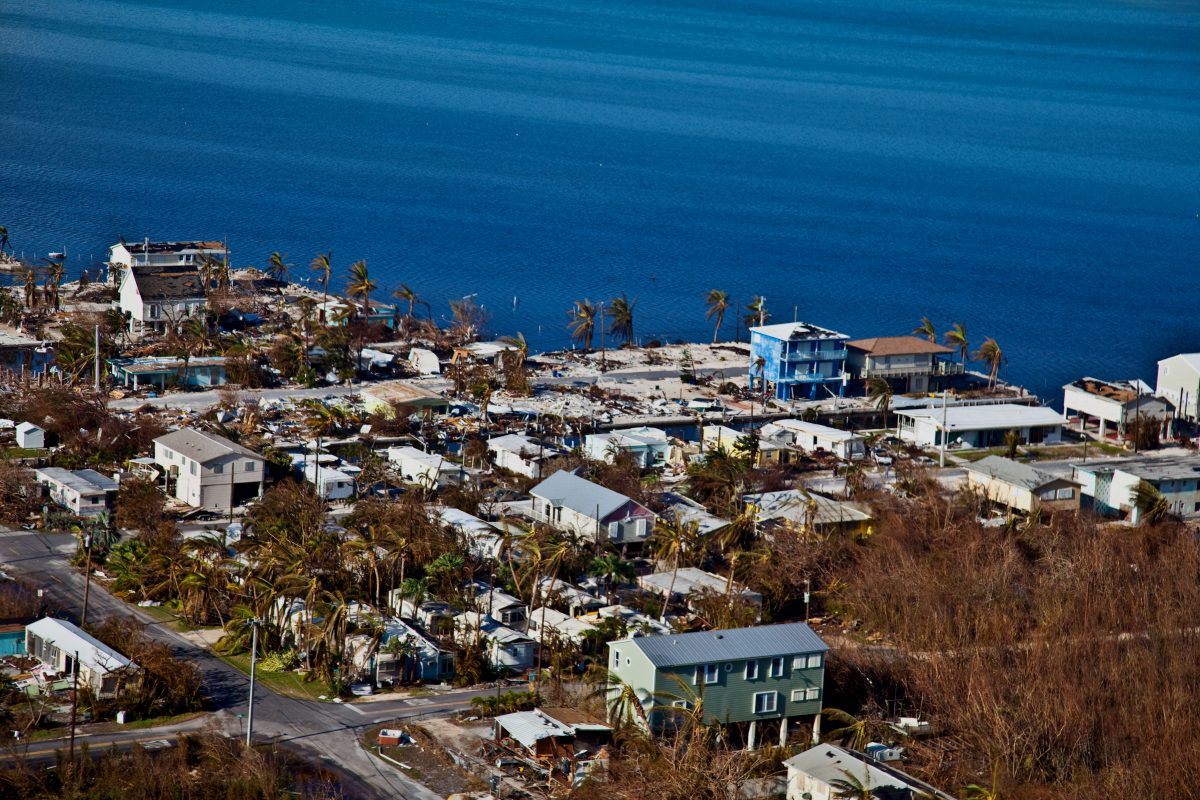 Hurricanes, Typhoons and Cyclones
Hurricanes, also called typhoons or cyclones, bring a triple threat: high winds, floods and possible tornadoes. But there's another "triple" in play: they're getting stronger, affecting larger stretches of coastline and more Americans are moving into hurricane-prone areas.
Water, Sanitation and Hygiene (WASH)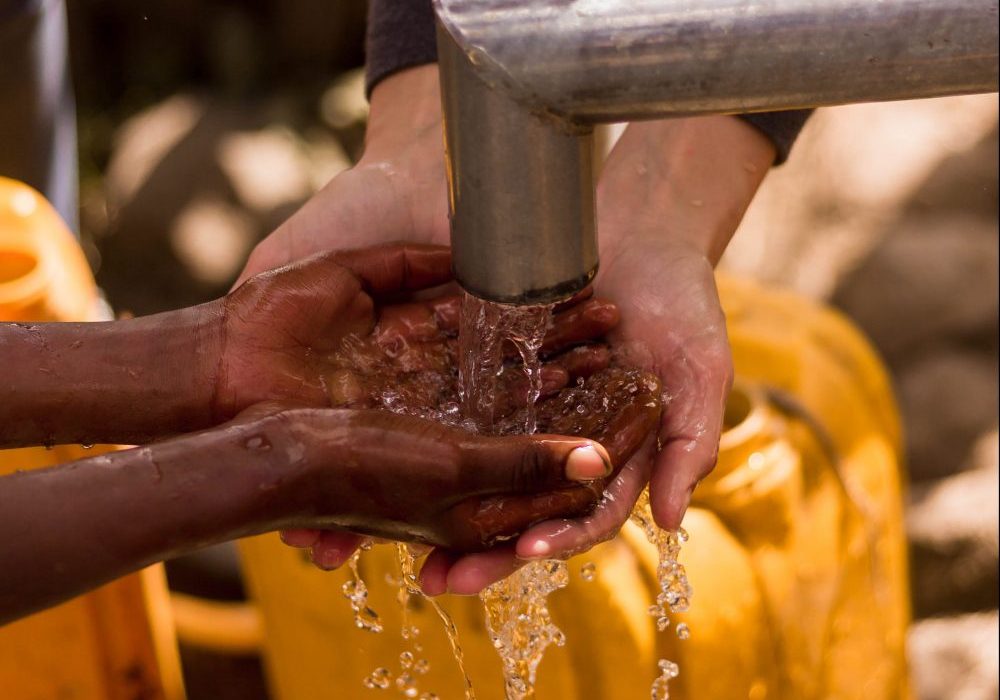 Water, Sanitation and Hygiene (WASH)
Water is one of the most necessary elements for life, yet according to the World Health Organization/UNICEF, 2.1 billion people lack access to safely managed drinking water. In addition, 4.5 billion people lack safely-managed sanitation facilities. Water, sanitation and hygiene (WASH) principles are of tremendous concern in everyday life, but can be heightened during an emergency or disaster.