Last updated:
Tropical Cyclone Idai
Tropical Cyclone Idai was the third deadliest cyclone to hit the Southern hemisphere. More than 1,000 people were killed and an unknown number are still missing; the true death toll may never be known. After two landfalls, approximately 2.6 million people were affected across five countries. Cholera cases – considered the second disaster – affected close to 7,500 people and thousands more were vaccinated. There were also nearly 27,000 malaria cases in Sofala province.
(Photo: Cyclone Idai aftermath. Source: Denis Onyodi: IFRC/DRK/Climate Centre; CC BY 2.0)
In Mozambique, the city of Beira, population 500,000, was 90 percent destroyed and completely cut off from the outside due to flooding. Idai produced a storm surge of more than 14 feet in the city and rainfall was over eight inches. In Chimoio, more than 24 inches of rain fell.
Idai began as a tropical depression on March 4 and made landfall in Mozambique that day before reemerging into the Mozambique Channel on March 9 and strengthening to a moderate tropical storm the next day. It lingered in the Mozambique Channel for a few days, steadily building up strength before moving away from Madagascar, where it had dumped over 14 inches of rain in some places, and back towards the eastern coast of Africa. On March 14, the storm reached peak intensity and had maximum sustained winds of 120 mph. It weakened slightly as it again approached the coast of Mozambique, but it was still a very intense Category 2 tropical cyclone as it made landfall near Beira on March 15. The effects of the strong winds and the heavy rains were felt throughout Malawi, Zimbabwe and Mozambique. While it again weakened, it brought very heavy rains to the area, especially in Mozambique, for several days before finally moving eastward and dissipating on March 21 after entering the Mozambique Channel for the second time.
Latest Updates
Catalyzing for Impact: $1.75 Million Raised for Global Disaster-Recovery Efforts
Catalyzing for Impact: $1.75 Million Raised for Global Disaster-Recovery Efforts
First Two Grants Awarded from the CDP Global Recovery Fund
First Two Grants Awarded from the CDP Global Recovery Fund
Announcing the CDP Global Recovery Fund
Announcing the CDP Global Recovery Fund
Madagascar
Although Cyclone Idai never made landfall in Madagascar, rain bands from the storm dropped heavy rains over northwestern Madagascar for several days. These rains caused flooding and mudslides in the Besalampy district that killed three people, displaced 1,100 more and destroyed or damaged 137 houses.
Malawi
Because Malawi is farther inland than Mozambique, it did not experience as much of a direct impact as other countries. Most of the effects of Cyclone Idai resulted from heavy rains and landslides. The rains were so heavy that they overwhelmed infrastructure and caused dams to collapse. During Idai's second landfall, the overwhelming flooding damaged two hydroelectric plants, reducing Malawi's hydroelectric capacity from 320MW to 50MW. Sixty people were killed and 672 were injured; more than 900,000 people were directly impacted by Cyclone Idai.
Mozambique
Cyclone Idai made landfall twice in Mozambique, the first time in the north of the country as a tropical depression, then later wreaking havoc across many parts of the rest of the country as a tropical cyclone. During the first landfall, heavy rains caused flooding in several provinces, resulting in 66 deaths and 111 injuries. The first landfall also damaged or destroyed over 20,000 homes, eight hospitals and 938 classrooms. The storm ruined approximately 420,000 acres of crops.
Idai's second landfall in Mozambique was as a catastrophic tropical cyclone that caused immense damage across many areas of the country. A storm surge, combined with heavy rains, caused the destruction of approximately 1.7 million acres of crops that were almost ready to be harvested. Along with the flooding and rain, Idai brought strong winds that caused significant damage to buildings and infrastructure, as well as injuries and deaths due to flying debris.
The United Nations Office for the Coordination of Humanitarian Affairs (UNOCHA) reported that as of Sept. 14, 2019there were still 1.85 million people in need, including nearly hundreds of thousands still living in tents or damaged houses. More than 1.9 million people have been reached with WASH (Water, Sanitation and Hygiene) services and 1,100 classroom facilities have been repaired. Additionally, more than 1.9 million were reached with food assistance, 814,000 were vaccinated against cholera and 515,000 children were screened for malnutrition, however there is still much work to be done.
South Africa
South Africa suffered minor impacts as a result of Cyclone Idai, some heavy flooding and water flows resulted in the deaths of seven people, while the loss of electrical infrastructure and interconnections between South Africa and other affected countries reduced the country's electrical capacity while repairs were being made.
Zimbabwe
In Zimbabwe, the second landfall also brought heavy rains, especially in the Chimanimani District which saw eight-20 inches. There was extensive damage and destruction of bridges and roads in the region, causing isolation. In the town of Chipinge, 20,000 homes were damaged and 600 were destroyed. Overall, more than 600 people were killed and more than 200 were injured, with over 250,000 people affected throughout the country.
According to the Post Disaster Needs Assessment (PDNA) commissioned by the Government of Malawi (with technical support from the World Bank, Global Facility for Disaster Reduction and Recovery and the United Nations), the resulting floods are estimated to have had the greatest monetary losses in housing ($23.9M) followed by crops and irrigation ($20.7M).
Food
Malawi's economy is largely agrarian with 30 percent of the country's GDP coming from agriculture, an industry which is overwhelming dominated by women. It is reported that women produce 80 percent of household food and represent 90 percent of all farmers in Malawi. With the floods having affected key crops such as maize, pulses, sorghum and rice, the PDNA states that 2.3 million farming households were affected and subject to increased food insecurity.
Healthcare
In Mozambique, in addition to the cyclone, a cholera outbreak followed in the storm's wake, with more than 4,000 confirmed cases and seven fatalities reported in the first 30 days after Cyclone Idai. The Southern African Development Community's (SADC) Regional Humanitarian Floods Appeal in Response to Tropical Cyclone Idai report lists its top recommendation for the health sector as the improvement and support of national health systems with the "support (for) the strengthening of capacity for local health personnel" as a key activity. Furthermore, the Government of Mozambique and the World Health Organization's National Situation Report #11, dated Oct. 4, states "access to health services remains a challenge across some cyclone-affected areas as reconstruction of damaged or destroyed health structures is still ongoing."
Long-term recovery
Brennan Banks, the former CDP Director for Recovery Funds said, "According to the CIA, Mozambique ranks 222 out of 228 countries in GDP per capita. In such low-income countries, long term recovery looks quite different and requires more investment in community assets such as education, WASH and health to restore and develop core community infrastructure. The irony is that people in low-income countries are quite often more resilient than their counterparts in high-income countries and are, relatively-speaking, able to bounce back from shocks to their housing and livelihoods. Therefore, philanthropic investments towards restoring and strengthening core community infrastructure are more effective and efficient for long-term recovery. Such investments also support enhanced levels of preparedness and resilience for future disasters."
The Center for Disaster Philanthropy (CDP) has a Global Recovery Fund that provides an opportunity for donors to meet the ongoing and ever-expanding challenges presented by global crises.
Contact CDP
Donor recommendations
If you are a donor looking for recommendations on how to help with disaster recovery, please email Regine A. Webster.
(Photo: Cyclone Idai aftermath in Mozambique. Source: Denis Onyodi: IFRC/DRK/Climate Centre; CC BY 2.0)
Philanthropic and government support
Foreign philanthropy has been very slow to respond but several local and international nongovernmental organizations (NGOs) are on the ground providing services. On June 1, the United Nations Development Programme announced that international donors had committed $1.2 billion for recovery in Mozambique following a two-day pledging conference. This is approximately half the estimated $3.2 billion total required following 2019 Cyclones Kenneth and Idai in Mozambique. To learn more, watch Center for Disaster Philanthropy (CDP)'s webinar Cyclone Idai: Responding to an International Crisis.
On Oct. 14, 2019, the African Development Bank announced a partnership with the Government of Madagascar and the African Risk Center to launch the Africa Disaster Risks Financing Programme in Madagascar. This program is designed to increase Madagascar's ability to manage climate-related disasters,  strengthen disaster risk evaluation capacity and provide early warnings and contingency plans.
In Nov. 2019, CDP approved $250,000 in grants from the CDP Global Recovery Fund to two organizations working to rebuild infrastructure and help people recover from Idai, as well as increase resilience towards future disasters.
CDP Global Recovery Fund grants are:
$100,000 to Concern Worldwide US Inc., to restore agricultural livelihoods and support immediate gains in food security among flood-affected communities in southern Malawi. This will be accomplished by rebuilding agricultural productivity through improved irrigation, provision of quality seeds and inputs, and training in improved farming practices for increased yields in hard hit southern Malawi.
$150,000 to Health Alliance International to repair and restock health facilities with medical equipment and durable supplies that have been identified and prioritized by the Provincial Health Directorates of Sofala and Manica provinces in Mozambique. They will also focus on the unmet needs for building stronger provincial-level epidemiological surveillance capacity in order to respond to disease outbreak following natural or epidemiological disasters.
While CDP does not currently recommend any specific nonprofits, donors are encouraged to consider the following before supporting any organization:
Does the organization have a pre-existing relationship in the affected country? This can include working in previous disasters or ongoing program delivery.
Does the organization have staff on the ground, including locals who provide cultural, technical and geographic knowledge of the communities and their needs?
Has the government requested international assistance and is the organization working through the proper channels (not self-deploying)?
Does the organization have a disaster response history and/or provide a necessary service needed in a specific disaster? While a nonprofit may expand the scope of its work to meet communities' needs, it should not be trying to change its mandate to take financial advantage of the disaster.
Resources
Hurricanes, Typhoons and Cyclones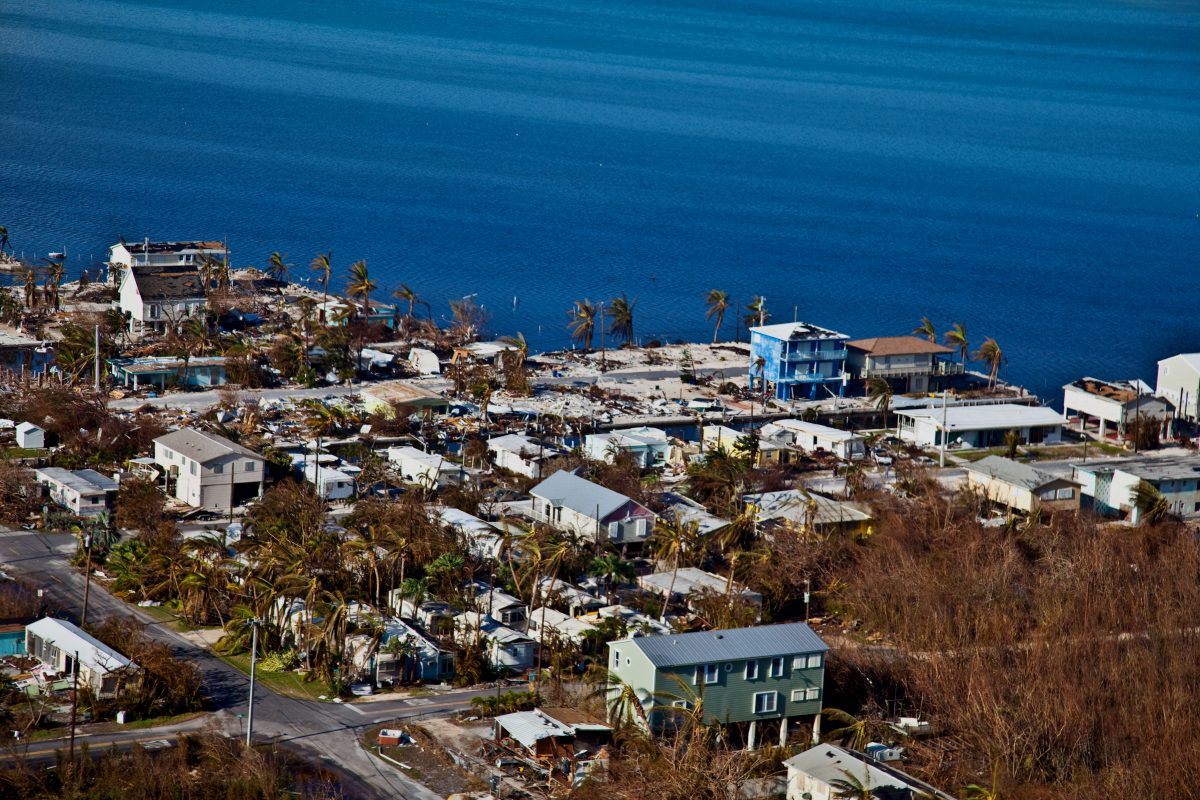 Hurricanes, Typhoons and Cyclones
Hurricanes, also called typhoons or cyclones, bring a triple threat: high winds, floods and possible tornadoes. But there's another "triple" in play: they're getting stronger, affecting larger stretches of coastline and more Americans are moving into hurricane-prone areas.