On Feb. 24, 2022, Russia's military began a broad military assault on Ukraine, involving air and missile strikes in main cities and an invasion of ground troops.
The humanitarian situation in Ukraine deteriorated drastically and rapidly in 2022. Millions of Ukrainians endured intense hostilities, which killed and injured thousands of civilians, forced millions from their homes and destroyed livelihoods. To this day, civilian infrastructure, including aid facilities, is being attacked.
In 2023, 17.6 million people in Ukraine require humanitarian assistance, 45% of whom are women, 23% are children and 15% are people with disabilities. The 2023 Humanitarian Response Plan for Ukraine calls for $3.9 billion to reach 11.1 million people with food, health care, cash and other life-saving assistance.
In addition, millions of refugees have fled from Ukraine, with the majority recorded across Europe. The 2023 Regional Refugee Response Plan, which includes Poland, Moldova, Bulgaria, Romania and other surrounding countries, calls for $1.69 billion in aid.
Some Ukrainian organizations are struggling to secure much-needed financial support to meet their communities' needs. These local organizations and humanitarian leaders know their community needs best, and building trust with them is key to a relevant and effective humanitarian response. CDP's initial round of grants included direct investments in Ukrainian organizations.
(Photo: From Feb. 24 to March 1, 2022, more than 410,000 Ukrainians entered Poland. Credit: Polish Border Guard via Twitter)
CDP's Ukraine Humanitarian Crisis Recovery Fund focuses on addressing humanitarian needs that arise, particularly among the most vulnerable, marginalized and at-risk populations, such as internally displaced peoples (IDPs) and refugees, women and children, people with disabilities, older people, LGBTQIA+ populations and the Roma community.
The programmatic expertise of CDP's staff, board and advisory council, paired with an extensive network of international humanitarian experts, guide our grantmaking strategy. 
Needs and priorities are changing constantly, and our experts stay abreast of these to ensure your investment has the greatest impact now and for the years to come.
This fund supports this disaster:
Medium and long-term recovery
This fund focuses on medium- and long-term solutions, ensuring access to basic services, and strengthening the protection and rights of those affected by the humanitarian crisis, especially marginalized and at-risk populations.
All of our investments are designed to help increase the resilience of the most vulnerable affected people and help them get back on their feet and on the road to recovery. Some of the fund's key priorities are outlined below.
Improving access to livelihoods and economic opportunity
Improving access and quality of education
Mental health and psychosocial support
Removing barriers and improving access to dignified shelter solutions
Case management and legal assistance
Social cohesion
Cross-cutting themes
Capacity building and strengthening, including a strong focus on local actors and systems that support the latest locally determined solutions, which shifts decision-making power as close to communities as possible.
Funding for survivor and community-led responses (sclr) to recovery needs through small project-based grants.
Ensuring that humanitarian action is inclusive of all groups, including investments in human resource and technical capacity, research, advocacy, and improved coordination among all humanitarian stakeholders.
Innovative approaches, including funding for pilots, research and evidence generation.
Working with non-traditional humanitarian actors who are better positioned to tackle root causes of vulnerability and discrimination helps ensure equitable and inclusive recovery for all. These could be human rights defenders, advocacy groups and peacebuilding actors.
With support from our Ukraine Humanitarian Crisis Recovery Fund, our grantee partners are addressing the needs of the most vulnerable, marginalized and at-risk internally displaced peoples and refugees.
Strengthening local leadership to better respond to the Ukraine crisis and lead recovery
Thank you to the following donors for their generous support of the Center for Disaster Philanthropy's Ukraine Humanitarian Crisis Recovery Fund.
American Endowment Foundation
AYS Fund
Jeremy Barton Fund
Steve and Sandy Bolger
Marlene Brandt Charitable Fund
Virginia Wellington Cabot Foundation Fund
Camp-Younts Foundation
Columbia Sportswear Company
The Nathan Cummings Foundation
Detor Family Fund
James J. Glasser Gift Fund
Lisa and Douglas Goldman Fund
Kathryn Davis Grado Foundation
Grossman-Weir Family Fund
Hallet Charitable Trusts
Terri Hearsh
Hellman Foundation Fund
Anne & Michael Hochberg
ImpactAssets
LaRussa Family Fund
Barry and Marie Lipman Family Fund
Rosita Y. Loo
Loud Hound Foundation
Mankato Area Foundation
Marin Community Foundation
Maxar Better World Foundation
Metal Blade Records Inc.
Justine M. Miner
Mike and Leslie Moore Charitable Fund
Mylan Charitable Foundation
New Hampshire Charitable Foundation
Overbey Prible Giving Fund
Patton Family Charitable Fund
Irene W. and C.B. Pennington Foundation
Nancy Piccioni
Qualcomm Foundation
Rankin Family Fund
Albert Victor Ravenholt Fund
J. Miles and Rosanne Reiter Family Foundation
Rotary Club of York
Eluned and Edward Russell Charitable Foundation
Robert Saligman Charitable Foundation
The Salmon Foundation, Inc.
SIMON Markets LLC
Teresa and Paul Spiegelman Family Foundation
Robert R. Sprague Foundation
Still Water Foundation
The Charles J. Strosacker Foundation
Mark and Susan Stutzman
Superba Gives Fund
The L-X Ranch Fund
Thomas, Beverly, Stephen, Leah Tranovich Family Fund
Tres Chicas
UKG
Charis Warshof
Milo Watanabe
Gilbert Weisman
Dave & Chris Whippo Charitable Fund
Winnebago Industries Foundation
MKM Foundation
Leon & Arline Harman Foundation
By supporting this fund, you will have a direct and significant impact on the lives and futures of the most vulnerable people affected by this crisis. Your support will bolster CDP's efforts to help meet the ongoing and ever-expanding humanitarian challenges from the conflict in Ukraine.
Connect With Us
For more information on the situation and to learn about available resources, contact Alex Gray, Director, International Funds.
For questions related to making a gift or to learn more about how you can make a strategic impact, please contact our Development Team.
(Photo: Rescuers help evacuate the local population from towns and villages in the Kyiv region of Ukraine on March 3, 2022. Source: State Emergency Service of Ukraine via Twitter)
Fund updates
Announcing grants from the Ukraine Humanitarian Crisis Recovery Fund
Announcing grants from the Ukraine Humanitarian Crisis Recovery Fund
The Patterson Foundation strengthens CDP's Ukraine humanitarian efforts
The Patterson Foundation strengthens CDP's Ukraine humanitarian efforts
Ensure your humanitarian support of Ukraine has the greatest impact
Ensure your humanitarian support of Ukraine has the greatest impact
Fund resources
Complex Humanitarian Emergencies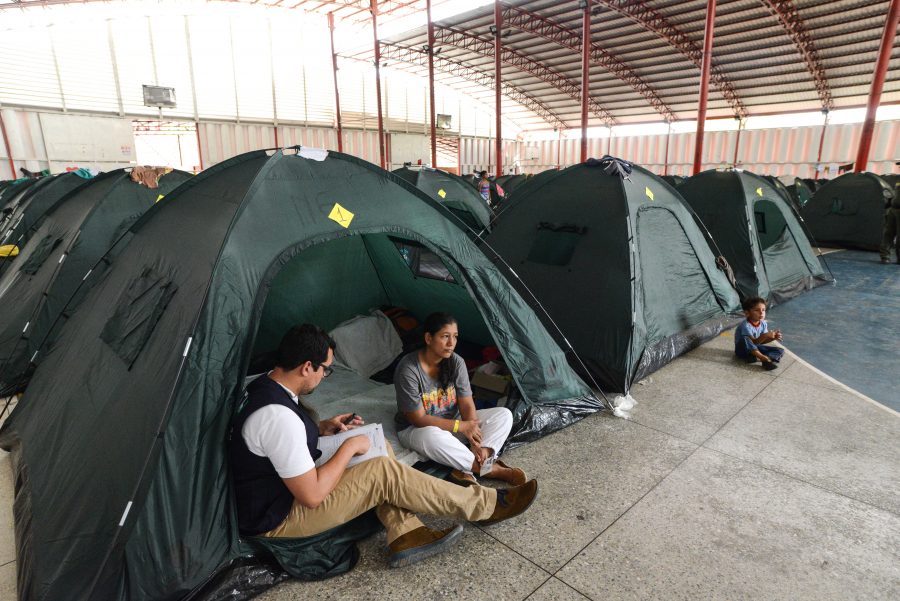 Complex Humanitarian Emergencies
Refugees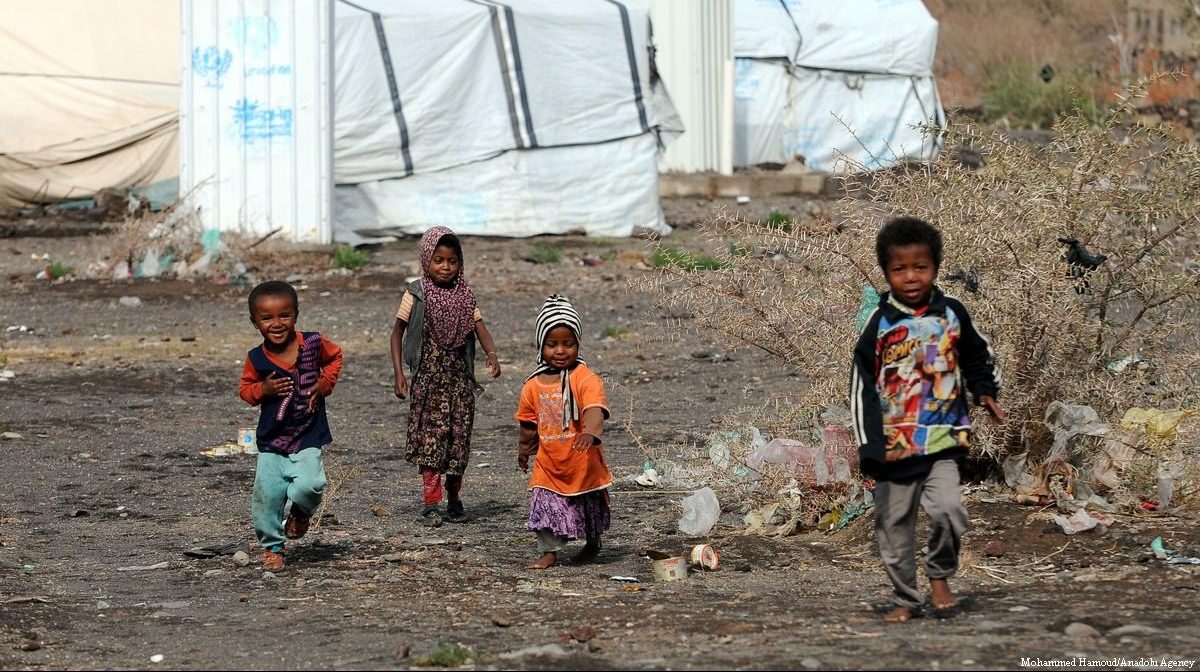 Internally Displaced People
Internally Displaced People