The strong earthquake struck Luding County in the southwest region of the country. The epicenter of the quake was about 140 miles from Sichuan's capital, Chengdu (population 21 million) and about 27 miles southeast of Kangding, a community of about 100,000 people.
A magnitude 6.6 earthquake, as reported by U.S. Geological Survey, hit China's Sichuan province on Monday, Sept. 5, 2022, at 12:52 p.m. local time (approximately 1 a.m. EDT). The China Earthquake Networks Center upgraded its initial report from 6.6M to a 6.8 magnitude earthquake, according to many news sources.
More than a million people in the surrounding areas felt the earthquake's tremors, including Garzê Tibetan Autonomous Prefecture (Ganzi) and the provinces of Shaanxi and Guizhou, hundreds of miles from the epicenter. There have been ongoing aftershocks of varying intensities.
According to Reuters, "A total of 39,000 people live within [12.5 miles] 20 km of the epicentre and 1.55 million within [62 miles] 100 km."
(Photo source: General Office of Sichuan Provincial People's Government.)
The Langmenshan Fault runs through Sichuan's mountains, making the area prone to earthquakes. Since 1949, there have been more than 270,000 deaths from earthquakes in China, more than half of the deaths caused by natural hazards in the country.                                                                             
This was one of the largest earthquakes in Sichuan province in several years. Three people were killed in an 5.4/6.0 magnitude earthquake in mid-September 2021. A 7.0 magnitude earthquake and its aftershocks killed about 25 people in 2017. A devastating 7.9 magnitude earthquake occurred in Sichuan in 2008, leaving millions homeless, killing nearly 90,000 people and costing $86 billion.
Forbes reported, "It has been a difficult year for Sichuan as it faced a record-breaking heat wave and drought during the summer triggering an energy crisis in the region that produces 30% of China's hydroelectric power. Factories and households in the province—which is a manufacturing hub—had to face rolling power cuts for at least two weeks amid the crisis."
Millions in the region, including residents in Chengdu, were under a strict COVID-19 lockdown. Many residents were prevented from leaving their homes during and after the earthquake and its aftershocks, going against common earthquake safety protocols.
Key facts
As of Sept. 13, 2022, 93 people had been killed, more than 400 people were injured, and 25 were still missing.
China activated a Level 3 emergency response for the disasters. Officials lowered the response level on Sept. 13 various services, including electricity and communication, returned to normal.
Roads were initially blocked by landslides, trapping residents trying to leave the area. Search and rescue efforts were hampered by rain and landslides, as well as the conditions in the mountainous areas. Reuters reported that "Authorities had identified around 500 potential geological hazards, according to the reports, referring to landslides and collapsed mountain roads."
Housing and shelter
Chinese media reported that nearly 250 homes had collapsed and more than 13,000 had been damaged. Hundreds of tourist facilities and public infrastructure were damaged or destroyed. Four hotels were destroyed and dozens more damaged.
Debris removal and waste management
Extensive clean-up was required from the immediate effects of the earthquake as well as landslides. This included homes and other buildings, as well as transportation infrastructure, as many mountainous roads were impassable.
Power and water
Power and telecommunications were damaged, with several towns cut off from all power, mostly due to damaged powerlines. Communication systems were down in several communities. Several hydropower stations were damaged. Several lakes were dammed by the debris from the quake and landslides.
Immediate needs will included protection, emergency shelter, food assistance and non-food items, emergency health care, agricultural support, and water, sanitation and hygiene (WASH) support.
Cash assistance
The most critical ongoing need was unrestricted cash donations and support for emergency shelter, household supplies and basic needs for affected families. Many people lost everything in the earthquake.
Direct cash assistance allows families to purchase items and services locally that address their multiple needs. It gives each family flexibility and choice, ensuring that support is relevant and timely. Cash assistance can also help move families faster towards rebuilding their lives.
COVID-19
As with all countries, COVID-19 has added a layer of complexity to disasters and disaster recovery. As of Sept. 20, 2022, the COVID-19 totals were 248,478 cases and 5,226 deaths (no new deaths have been reported since June 2022).
These numbers were estimated to be severe undercounts due to a lack of testing, tracing and tracking.
Rebuilding and reconstruction of homes
Where possible, rebuilding should focus on building back better, improving the quality of construction and investing in earthquake-resistant repair techniques.
Long-term recovery
Long-term recovery needs include long-term shelter or rebuilding of homes and community infrastructure, livelihood restoration, economic recovery and COVID-19 support.
The Center for Disaster Philanthropy has a Global Recovery Fund that provides an opportunity for donors to meet the ongoing and ever-expanding challenges presented by global crises.
Fund resources
Earthquakes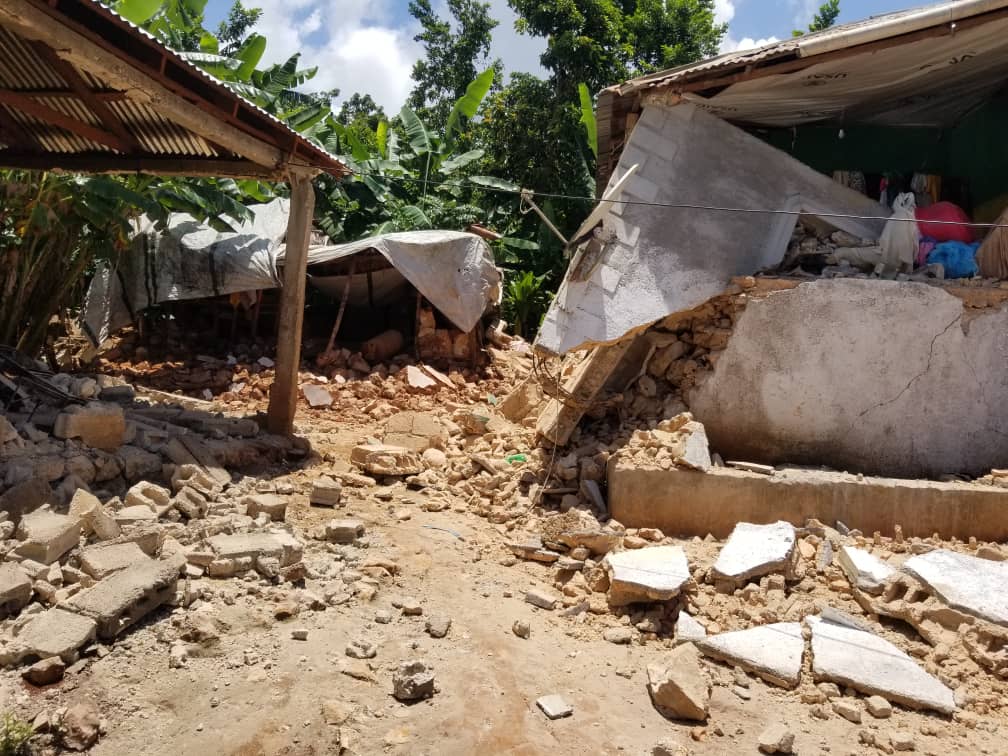 Earthquakes
Striking without warning, earthquakes often are among the most devastating disasters. Caused by the movement of plates along fault lines on the earth's surface, earthquakes often leave a monumental path of instant death and destruction.
Water, Sanitation and Hygiene (WASH)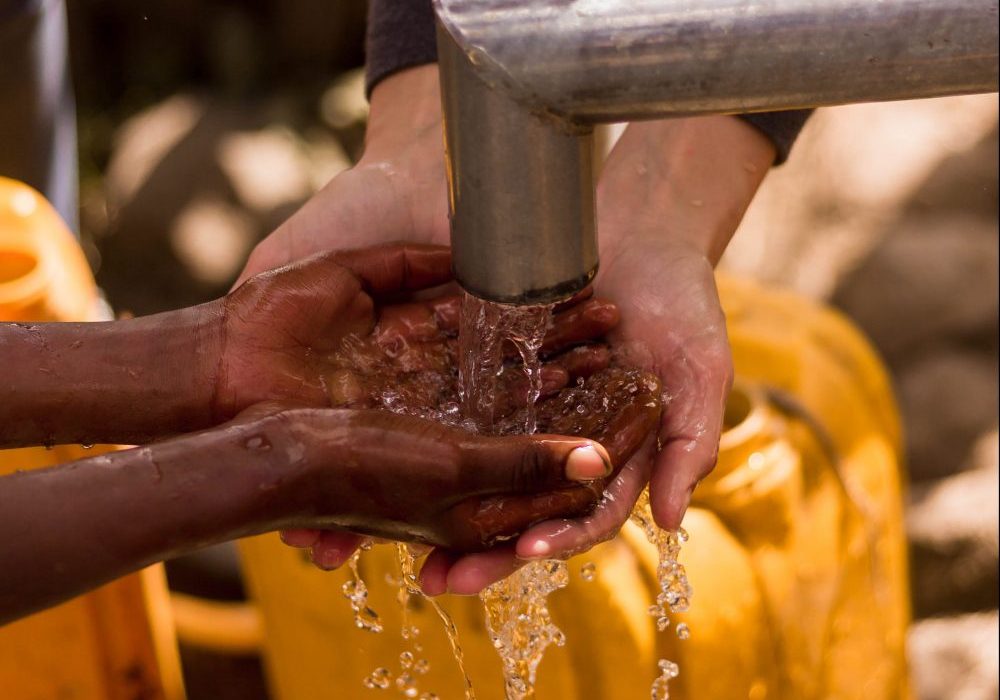 Water, Sanitation and Hygiene (WASH)
Water is one of the most necessary elements for life, yet according to the World Health Organization/UNICEF, 2.1 billion people lack access to safely managed drinking water. In addition, 4.5 billion people lack safely-managed sanitation facilities. Water, sanitation and hygiene (WASH) principles are of tremendous concern in everyday life, but can be heightened during an emergency or disaster.
Landslides
Landslides
Landslides are a movement of a mass of rock, debris or earth down a slope. Landslides are a type of 'mass wasting,' which denotes any down-slope movement of soil and rock under the direct influence of gravity.