A 5.6 magnitude earthquake struck in the mountainous Cianjur region on the west coast of Indonesia's Java island just before 1:30 p.m. local time on Nov. 21, 2022. The quake's epicenter was relatively shallow at about 6.2 miles in depth. At least 140 aftershocks had been recorded by Nov. 23. The quake was felt as far away as Jakarta, about 60 miles northwest of Cianjur and in the nearby cities of Sukabumi and Bandung.
Search and rescue efforts are ongoing as rescuers try to find people buried in their homes and other buildings, which either collapsed around them or were swept away in a landslide. Some villages are entirely cut-off, with one lacking the heavy equipment to clear a path.
Officials have started to assess damages, but initial reports include significant damage to buildings, infrastructure and communications. Local emergency responders are being supplemented by support from the government of Indonesia, the military, the Indonesia Red Cross and other nongovernmental organizations from the area.
(Photo: Damage from the earthquake in Cianjur Regency, West Java Province, Indonesia on Nov. 21, 2022. Credit: BNPB Indonesia via Twitter)
The hardest hit area was Cijendil village, where a landslide swept away and buried at least 40 homes. This photo essay from the New York Times shows the extent of the damage. At least two million people were affected.
Indonesia sits on the Pacific Ring of Fire and regularly experiences earthquakes and volcanic activity. CNBC said: "Indonesia is frequently hit by earthquakes, many much stronger than Monday's whose magnitude would typically be expected to cause light damage. But experts said the shallowness of the quake and inadequate infrastructure contributed to the severe damage, including caved-in roofs and large piles of bricks, concrete, and corrugated metal."
VOA stated: "In February, a magnitude 6.2 earthquake killed at least 25 people and injured more than 460 in West Sumatra province. In January 2021, a magnitude 6.2 earthquake killed more than 100 people and injured nearly 6,500 in West Sulawesi province. And in 2004, a 9.1 magnitude earthquake off Sumatra island in northern Indonesia set off a huge tsunami that struck 14 countries. The disaster killed 230,000 people along the Indian Ocean coastline, more than half of whom lived in Indonesia."
Deaths and injuries
According to a National Disaster Mitigation Agency press conference on Wednesday, Nov. 23, at least 271 people have died. Additionally, 40 have been reported missing, and more than 2,000 people have been injured. Some of the missing may be among the unidentified deceased bodies. However, if families buried their loved ones themselves, these deaths may not have been reported. Hospitals are establishing treatment facilities outside and in tents, pulling families in to hold IVs and provide other support.
About 37% of the deceased were children. According to Plan Indonesia: "In disaster-prone areas, such as in Cianjur, at 13.00, especially in rural areas, children are generally concentrated in schools, madrasas and Islamic boarding schools. Meanwhile, the elderly, disabled and women were at home. Unlike the case with men who are generally in the fields, rice fields, or working outdoors. Therefore, children, along with the disabled, the elderly and women, are more vulnerable to being affected by disasters."
Damage and displacement
Damage assessments are ongoing, and the focus is on rescuing people that may be trapped in the rubble of their homes and accessing remote villages in the region.
Almost 62,000 people have been displaced with most moved to shelters. Others are staying outside near their homes as they look for missing loved ones.
On Nov. 23, the government reported that 56,230 houses in Cianjur have been damaged. Of these, 22,241 houses were seriously damaged, 11,641 houses had moderate damage and 22,090 houses were just slightly damaged.
At least 142 school buildings were damaged, including the ones that led to the deaths of children. However, this raised concerns for some experts who pointed out that schools should be built to withstand earthquakes to protect children and allow them to serve as post-earthquake shelters. The Guardian reported that "estimates regarding the number of school buildings vulnerable to quakes vary. According to the education ministry, almost 53,000 schools are located in earthquake-prone regions. In 2019, the BNPB recorded that 75% of more than 200,000 school buildings across Indonesia were prone to earthquakes, with about 60 million students at risk."
In addition, there are reports of damage to three health care facilities, 13 office buildings and 124 places of worship.
Immediate needs include direct cash support to organizations that provide the following items to rebuild their stockpiles and continue to distribute needed items:
Food and nutrition.
Water, Sanitation and Hygiene (WASH).
Medical supplies and personnel.
Tents and other temporary shelters.
Fuel, electricity, communications technology and infrastructure needs.
Cash assistance
As with most disasters and emergencies, cash donations are recommended by disaster experts as they allow for on-the-ground agencies to direct funds to the most significant area of need, support economic recovery and ensure donation management does not detract from disaster recovery needs.
The Center for Disaster Philanthropy recommends cash both as a donation method and a recovery strategy. Providing direct cash assistance can allow families to purchase items and services that address their multiple needs. It gives each family flexibility and choice, ensuring that support is relevant and timely. Cash assistance can also help move families faster toward rebuilding their lives.
Supporting NGOs
The government of Indonesia has not yet (as of Nov. 23) requested international assistance. A number of non-governmental organizations are responding, however, these are primarily organizations with a long-standing, local presence in the community. Services would mostly be provided by Indonesian staff. CDP is maintaining a list of these organizations.
To support the recovery efforts, please donate to the Center for Disaster Philanthropy's Global Recovery Fund, and select "2022 Indonesia Earthquake" from the dropdown menu.
Philanthropic and government support
ABC reports that, "Indonesian President Joko Widodo visited the devastated communities in Cianjur regency on Tuesday. He vowed to rebuild infrastructure and provide government assistance up to 50 million rupiah ($3,180) to each resident whose home was damaged."
More ways to help
CDP has also created a list of suggestions for foundations to consider related to disaster giving. These include:
Prioritize investments in local organizations: Local humanitarian leaders and organizations play a vital role in providing immediate relief and setting the course for long-term equitable recovery in communities after a disaster or crisis. However, these leaders and organizations are mostly under-resourced and underfunded. Grant to locally-led entities as much as possible. When granting to trusted international partners with deep roots in targeted countries, more consideration should be given to those that empower local and national stakeholders.
Take the long view: Even while focusing on immediate needs, remember that it will take some time for the full range of needs to emerge. Be patient in planning for disaster funding. Recovery will take a long time and while recovery efforts can begin immediately, funding will be needed throughout.
All funders are disaster philanthropists: Even if your organization does not work in a particular geographic area or fund immediate relief efforts, you can look for ways to tie disaster funding into your existing mission. If you focus on education, health, children or vulnerable populations, disasters present prime opportunities for funding these target populations or thematic areas.
Ask the experts: If you are considering supporting an organization that is positioned to work in an affected area, do some research. CDP and InterAction can provide resources and guidance about organizations working in affected communities.
Fund resources
Earthquakes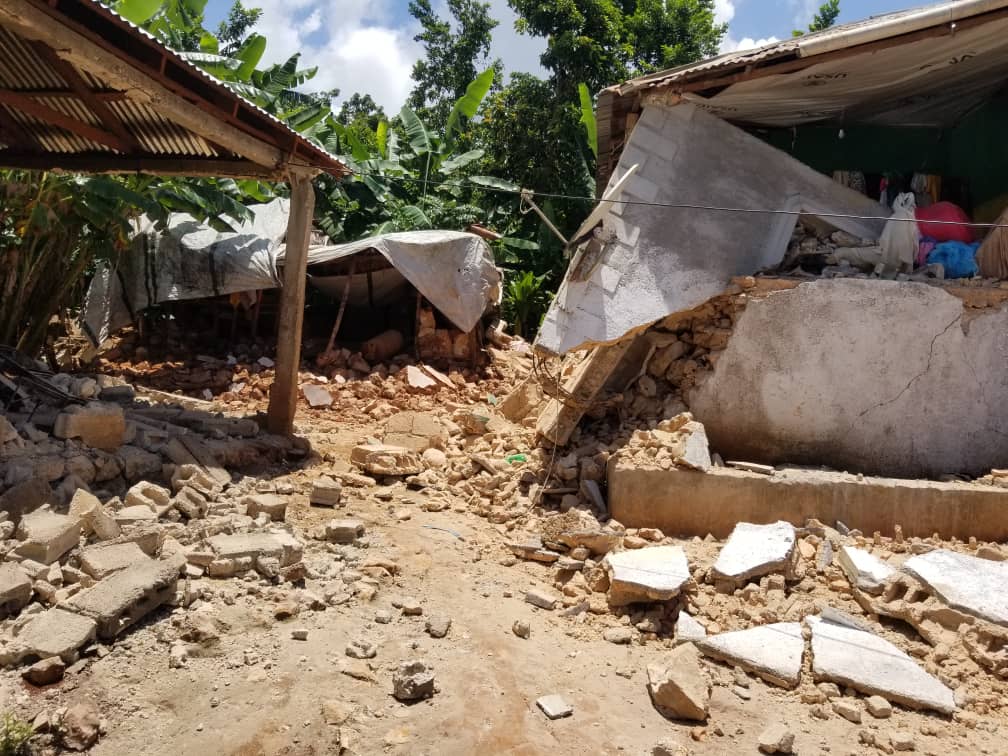 Earthquakes
Striking without warning, earthquakes often are among the most devastating disasters. Caused by the movement of plates along fault lines on the earth's surface, earthquakes often leave a monumental path of instant death and destruction.
Water, Sanitation and Hygiene (WASH)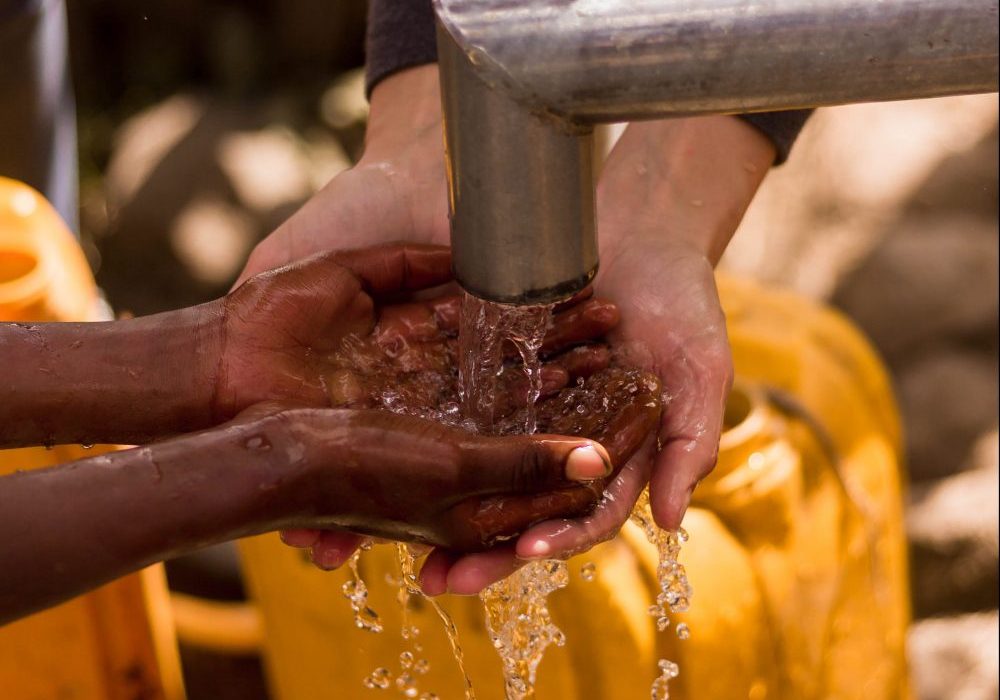 Water, Sanitation and Hygiene (WASH)
Water is one of the most necessary elements for life, yet according to the World Health Organization/UNICEF, 2.1 billion people lack access to safely managed drinking water. In addition, 4.5 billion people lack safely-managed sanitation facilities. Water, sanitation and hygiene (WASH) principles are of tremendous concern in everyday life, but can be heightened during an emergency or disaster.
Critical Infrastructure and Systems
Critical Infrastructure and Systems
Critical Infrastructure and Systems (CIS) are the structures people rely on to perform their everyday tasks. They are what keep people, goods and information moving around the world while also keeping people safe and healthy.