Tricky weather conditions are making it difficult to create a forecast for the 2023 Atlantic hurricane season.
The combination of very warm waters and a suspected El Niño make predictions challenging, with most experts anticipating different numbers, although all are close to average.
Colorado State University predicted 13 named storms and six hurricanes, with two of them being major hurricanes.
The University of Arizona predicted a slightly above-average season with 14 named storms and seven hurricanes, with three of them being major hurricanes.
The Weather Company's predictions also aligned with a slightly above-average season with 15 named storms, seven hurricanes and three major storms.
The National Oceanic and Atmospheric Administration (NOAA)  predicted a near-normal season with 12 to 17 total named storms, including five to nine hurricanes and one to four major hurricanes. NOAA says there is a "40% chance of a near-normal season, a 30% chance of an above-normal season and a 30% chance of a below-normal season."
Overall, what is important is that it only takes one storm to make landfall to create significant damage, whether it is Category 1 or Category 5.
The National Hurricane Center provides a list of the 2023 storm names.
(Photo: A hurricane in the Atlantic. Source: NASA)
According to The Hill, "A weaker Atlantic hurricane season is in line with the El Niño pattern that's expected to take over by late summer or early fall. While El Niño can strengthen hurricane season in the central and eastern Pacific, it tends to contribute to weaker hurricanes forming in the Atlantic basin. Forecasters at the National Oceanic and Atmospheric Administration's Climate Prediction Center said there is a 62% chance El Niño will take over between May and July, and an 80% to 90% probability it will form by fall."
In terms of locations, it is likely that Puerto Rico, the Virgin Islands and Florida are likely to be hard hit again in 2023, as they were in 2022.
Dan Kottlowski, a senior meteorologist and hurricane expert at AccuWeather, said: "Based on climatology and an evolving El Niño pattern during August through October, the highest chance for direct and significant impacts will be from the Florida Panhandle around the entire state of Florida to the Carolina coast." In 2022, there were 14 named storms, including eight hurricanes and two major hurricanes. Despite this, it also had the third costliest hurricane on record (Hurricane Ian, $114.0 billion.)
Latest Updates
What we're watching: Weekly disaster update, June 5
What we're watching: Weekly disaster update, June 5
Overview
In the past 12 years (2012-2023), there have been only two years (2014 and 2022) without some kind of tropical event in the pre-season. While in the other years, this mostly meant storms in April or May, a tropical system in January 2023 was reevaluated and confirmed to be subtropical.
In this profile, storms in the Atlantic/Gulf regions will be listed in reverse chronological order.
Tropical Storm Arlene
Tropical Storm Arlene became the first named storm of the season on Friday, June 2, just one day into hurricane season.
Arlene could be considered a "fish storm" because it posed no risk to land. However, "these storms may still pose a threat to fishing boats or shipping routes, and the National Weather Service continues to issue reports on such weather systems in its High Seas Forecasts. Occasionally, 'fish storms' may also produce possible dangerous currents along the coasts."
Arlene brought some heavy rain to Florida, but otherwise had no impact before dissipating on June 4.
Housing
Many people struggle to find safe and affordable housing following a hurricane, particularly those from poor and marginalized backgrounds. For example, in 2021, Hurricane Ida exacerbated an affordable housing crisis in New Orleans as housing supply post-disaster was low, but demand was high. This was also true after Hurricane Fiona in Puerto Rico and Hurricane Ian in Florida in 2022.
The amount of work needed and ability to recover depends on the amount of damage. Houses that are only partially damaged may only need to have mucking and clean-up, debris removal, and tarping of roofs. Houses that experienced flooding will have to be gutted at least to three feet on the inside and undergo mold remediation.
Housing prices in southern Florida increased significantly after Hurricanes Ian and Nicole in 2022, limiting the ability of renters and people living in poverty to find housing. Florida was already experiencing a housing crunch before the hurricanes, which has made recovery harder for people already struggling to make ends meet.
Renters are often subjected to unfair evictions after disasters, as landlords realize they can increase rents due to the shortages. Wealthier homeowners likely have insurance that will also allow them to rent temporary housing during repairs, further restricting the rental market. However, numerous insurance companies have closed in Louisiana and Florida. Finding new insurance after a storm may be even more difficult and prices are higher.
Linked to this is the need for income support programs. Many damaged homes in recent years were among low and middle-income residents and/or retirees on fixed incomes. They do not have the resources to rebuild their homes themselves, or the ability to recover generally from a disaster. FEMA assistance and insurance are often insufficient to meet needs, so additional funding is required to help cover the costs of repairs and rebuilding.
Mobile and manufactured housing
While housing in general is always a significant need, the crisis is worse for those who are living in manufactured or mobile homes.
The standards for manufactured homes changed after Hurricane Andrew in 1992 because of the significant impact that storm had on mobile homes. CDP hosted a webinar on Oct. 13, 2022, on mobile housing during disasters, which offers advice for funders on supporting these communities.
The revised 1994 standards for mobile homes increased safety and ability to withstand hurricane force winds for residents. In Punta Gorda, Florida, the homes were all built to post-1994 standards because they were destroyed during 2004's Hurricane Charley. As a result, 99% of the homes made it through Hurricane Ian, with only minimal siding, skirting or roof damage.
Economic and community development
The compounding effects of COVID-19 delayed recovery after storms from 2020 to 2022. Livelihood support and investment in local economies are still needed for people to recover fully.
Extensive power outages often follow hurricanes, increasing costs for individuals and businesses alike.
The location of a storm can also influence the ability of a community to recover. For example, Florida and Puerto Rico are popular tourist destinations, and the storms in 2022 significantly impacted future revenue.
Health and behavioral health
Research shows that hurricanes cause and exacerbate multiple diseases. While many health impacts peak within six months following hurricanes, chronic diseases continue to occur for years.
Hurricanes also inflict harm to the mental health of people in their paths.
Navigating assistance processes
Disaster assistance may be available in various forms and from different sources. People will need help navigating a complicated assistance process, particularly undocumented people and people whose first language is not English.
A recently released study from the U.S. Commission on Human Rights found that FEMA did not equitably serve at-risk populations, including people with disabilities, people living in poverty and English as a second language speakers, during Hurricanes Harvey or Maria in 2017.
Government recovery assistance
Infrastructure spending is always an important area and challenge for communities. While the federal government provides support in recovery for U.S.-based disasters, there is usually still a 25% cost-share that some local governments may have issues affording.
Other countries may not have the structural funding programs that the U.S. has in place. Philanthropy can help by supporting infrastructure.
The CDP Atlantic Hurricane Season Recovery Fund is a permanent fund, allowing CDP the most flexibility to respond to philanthropic and humanitarian needs as they arise. You can donate to the fund to support hurricane recovery.
Contact CDP
Donor recommendations
If you are a donor looking for recommendations on how to help with disaster recovery, please email Regine A. Webster.
More ways to help
As with most disasters, disaster experts recommend cash donations, which enable on-the-ground agencies to direct funds to the greatest area of need, support economic recovery and ensure donation management does not detract from disaster recovery needs.
CDP has also created a list of suggestions for foundations to consider related to disaster giving. These include:
Take the long view: Even while focusing on immediate needs, remember that it will take some time for the full range of needs to emerge. Be patient in planning for disaster funding. Recovery will take a long time, and funding will be needed throughout.
Recognize there are places private philanthropy can help that government agencies might not: Private funders have opportunities to develop innovative solutions to help prevent or mitigate future disasters that the government cannot execute.
All funders are disaster philanthropists: Even if your organization does not work in a particular geographic area or fund immediate relief efforts, you can look for ways to tie disaster funding into your existing mission. If you focus on education, health, children or vulnerable populations, disasters present prime opportunities for funding.
Ask the experts: If you are considering supporting an organization that is positioned to work in an affected area, do some research. CDP and National VOAD (U.S.) and InterAction (international) can provide resources and guidance about organizations working in affected communities.
Philanthropic and government support
The Center for Disaster Philanthropy's Atlantic Hurricane Season Recovery Fund is a permanent fund that focuses on the full spectrum of the disaster cycle. The following are examples of grants awarded through this fund:
Resources
Hurricanes, Typhoons and Cyclones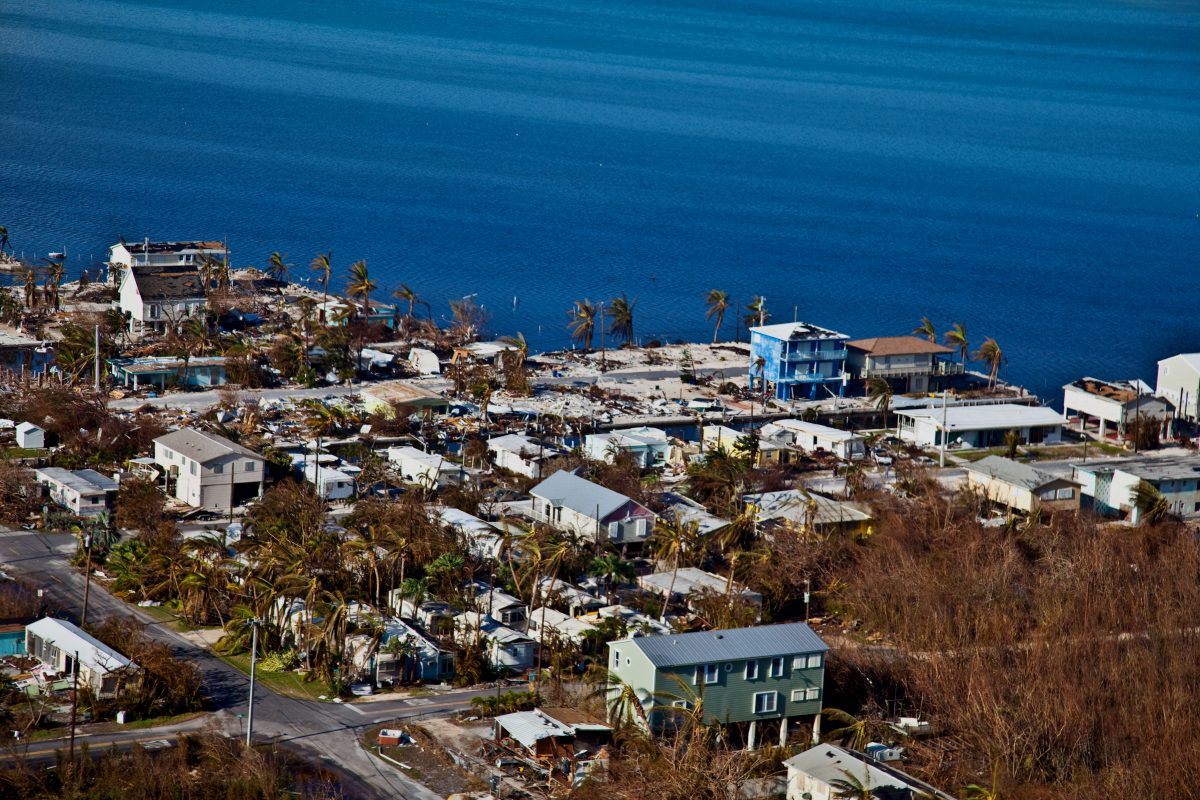 Hurricanes, Typhoons and Cyclones
Hurricanes, also called typhoons or cyclones, bring a triple threat: high winds, floods and possible tornadoes. But there's another "triple" in play: they're getting stronger, affecting larger stretches of coastline and more Americans are moving into hurricane-prone areas.
Insurance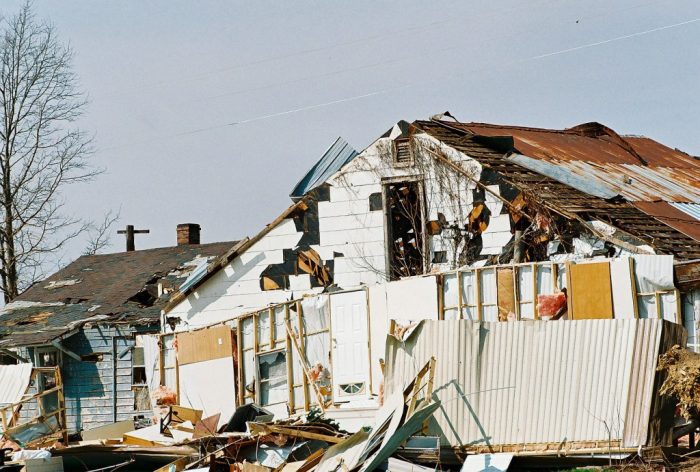 Insurance
Each natural disaster reminds us of the value of insurance to protect our homes and businesses. But with the news filled with stories about homeowners still waiting to settle claims, or insurance covering less damage than expected, what is the role of private insurance in disaster recovery?
Crisis Communications
Crisis Communications
When a disaster strikes, a crisis communications plan that uses the six pillars of crisis communications will allow staff to communicate clearly, concisely and in ways that match your organization's and community's needs.