What we're watching: Weekly disaster update, Aug. 7
We know all too well that disaster can strike anytime, anywhere in the world. Some disasters make headlines; others do not. Here at the Center for Disaster Philanthropy (CDP), we monitor the status of disasters worldwide and compile a list of the ones we're tracking weekly, along with relevant disaster-related media coverage.
Here's what we're watching for the week of Aug. 7, 2023.
New or Emerging Disasters
Cyclone – Japan: Khanun developed on July 24 west of Guam and reached a peak intensity equivalent to that of a Category 4 hurricane at the start of August. Last week, Khanun brought wind gusts of 87 miles per hour to Okinawa, where at least two people died and dozens more were injured. The cyclone is expected to bring more rainfall to Okinawa this week, with an estimated 15-20 inches anticipated across the island. Khanun will shift north this week, with southwestern Japan and the Korean peninsula expected to be affected. In preparation for the storm's impacts, South Korean authorities will move 36,000 scouts from the World Scout Jamboree in the southwestern county of Buan.
Flooding – Alaska: Officials in Juneau, Alaska, issued an emergency declaration as a glacier lake outburst flood (GLOF) damaged structures and flooded streets. The United Nations (UN) says a glacial lake outburst flood is "a sudden release of a significant amount of water retained in a glacial lake, irrespective of the cause." The flooding in Juneau is due to a break on Suicide Basin, a side basin on the Mendenhall Glacier, about 12 miles north of the city.
The Mendenhall Lake level crested at 14.97 feet on Aug. 5, above the previous record of 11.99 feet in July 2016. National Weather Service Juneau hydrologist Aaron Jacobs said, "We didn't even think that this was possible." A house fell into the Mendenhall River, and the city condemned two condominiums with residents displaced.
A study published earlier this year in the journal Nature Communications found that 15 million people globally are exposed to impacts from potential GLOFs.
Flooding – U.S. South: Flooding affected portions of western Kentucky and northwest Tennessee, where multiple flash flood emergencies were issued on Aug. 4. Flash flood emergencies are the highest level of warning the National Weather Service can issue for flooding.
More than five inches of rain fell in Hickman, Kentucky, and up to 11 inches fell in parts of the area around Union City, Tennessee. The National Weather Service in Memphis described the flood risk as a "particularly dangerous situation," warning residents in places like Union City, Tennessee, to seek higher ground immediately.
Residents in the Green Acres Mobile Home Community in Union City were forced to evacuate.
Mobile homes, or manufactured housing, represent an important source of affordable housing for many communities but also face greater exposure to natural hazards. CDP grantee partner Matthew 25 created the Manufactured Home Disaster Recovery Playbook, which captures lessons learned from supporting manufactured home repair in Linn County, Iowa, following the August 2020 derecho.
Flooding – Pakistan: Between July 25-30, Pakistan's southwestern provinces faced devastation due to heavy monsoon rains and flash floods. According to the country's National Disaster Management Authority (NDMA) monsoon daily situation report on Aug. 5, 196 people have been killed and 283 injured across seven provinces. NDMA says the monsoons damaged 3,703 houses and killed 1,114 livestock.
Balochistan and Khyber Pakhtunkhwa (KP) are among the worst affected provinces. Almost 10.5 million people in Pakistan are experiencing high levels of acute food insecurity between April to October 2023. Balochistan, KP and Sindh provinces are the most vulnerable to acute food insecurity. These provinces were also heavily impacted by the catastrophic flooding in 2022 and continue to experience the long-term effects of that disaster.
Flooding – Slovenia: Prime Minister Robert Golob said the country had experienced its worst-ever disaster after floods caused damages estimated at half a billion euros ($550 million). The floods killed three people, and two-thirds of the country have been affected, with the northern Koroška region worst hit. Road and energy infrastructure were particularly impacted, and thousands were evacuated. Some had to be rescued by helicopters or firefighters in boats.
Slovenia's national weather service said the country received a month's worth of rain in less than 24 hours on Aug. 4. Slovenia requested assistance through the European Union's (EU) civil protection mechanism and military helicopters, personnel and prefabricated bridges from NATO's Euro-Atlantic Disaster Response Coordination Centre. Slovenia is expected to request funds from the EU's solidarity fund.
Landslide – Georgia: Heavy rainfall, aggravated by recent erosion, led to a deadly landslide in the popular resort area of Shovi in the country of Georgia. On Aug. 5, the Georgian Emergency Management Service confirmed the death of 17 people and said 18 people were unaccounted for. Rescuers spent the weekend searching for survivors.
Wildfire – Italy: On the Mediterranean island of Sardinia, crews were battling more than 50 wildfires. Around 600 people were evacuated from cities and towns on the island's east coast, and at least one person was injured. Six teams of firefighters were deployed in the region, and several Canadair planes dropped water on the fires on Aug. 6. High winds helped fan the blazes. Italy has endured extreme weather events this summer, including deadly fires in Sicily in July and a severe heatwave in the central and southern regions that the health ministry says resulted in 7% more deaths than normal in July.
Previous/Ongoing Disasters
Atlantic Hurricane Season: Forecasters last week released updated predictions for the remainder of the season. Colorado State University (CSU) hurricane researcher Phil Klotzbach told USA TODAY, "While we're about one-third of the way done with the season, we've got about 95% of seasonal activity to go from an historical perspective."
Most forecasters continue to be confident of an unusually busy season. There is still uncertainty as to how strong El Niño will be. El Niño typically limits Atlantic hurricane activity, but the unusually warm Atlantic may counteract that influence. In 2023, there have already been five storms, including an unnamed subtropical storm in January, three tropical storms in June and a hurricane in July.
The CSU team predicts 18 named storms in 2023, nine becoming hurricanes and four reaching major hurricane strength. AccuWeather is forecasting 13 to 17 named storms, including four to eight hurricanes and one to three major hurricanes. An average season has 14 named storms, with seven typically becoming hurricanes.
For more, see our 2023 Atlantic Hurricane Season disaster profile.
Hurricanes, Typhoons and Cyclones Issue Insight
This issue insight provides information about hurricanes and recommendations for philanthropy.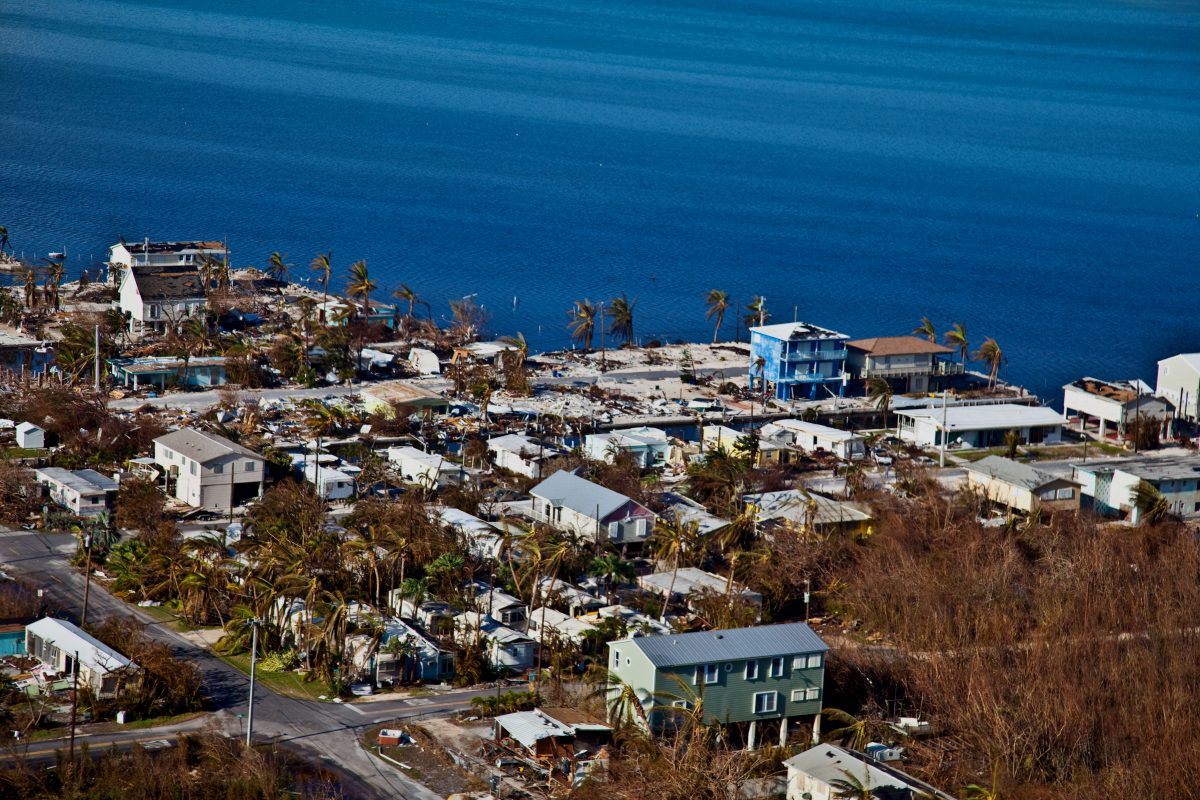 Explosion – Lebanon: Thousands of protesters marched in Beirut, the country's capital, on Aug. 4 to mark the third anniversary of the blast in the city's port area that killed at least 220 people and injured thousands more. The protesters held signs demanding justice.
No senior figures have been held accountable, and an investigation has been obstructed. On the third anniversary of the explosion, more than 300 nongovernment organizations, activists, survivors and families of victims issued a joint letter urging the United Nations Human Rights Council to take action on the investigation.
Lebanon is also in its fourth year of an economic, political, and social crisis. In April 2023, Lebanon recorded the world's highest food price inflation rate. The crises have resulted in poverty and food insecurity among Lebanese and refugee communities.
Flooding – China: Heavy rains, remnants of Typhoon Doksuri, have led to devastating flooding in northern China since late July, disrupting the lives of millions. This week, flooding near the capital, Beijing, and in neighboring Hebei province killed at least 22 people. Six people died in Shulan in Jilin province alone, with average precipitation in the city hitting 4.4 inches (111.7 millimeters). Officials evacuated more than half of Hebei's 11.5 million people on Aug. 5 from areas thought to be at high risk of landslides and floods. In July, China's Ministry of Emergency Management said it counted 142 dead or missing because of the extreme weather.
In addition to the disasters listed above, we actively monitor the following disasters or humanitarian emergencies. For more information, see the relevant disaster profiles, which are updated regularly.
U.S. Midwest Low-Attention Disasters
The Midwest is regularly faced with low-attention disasters that affect people across the region. CDP's Midwest Early Recovery Fund (ERF) effectively funds efforts that catalyze equitable disaster recovery.
These are some of the latest disasters and related news the ERF team is monitoring:
Complex Humanitarian Emergencies –
Nigeria
Many places worldwide are experiencing emergencies caused by conflict, climate change, drought, famine, economic challenges and other conditions that combine to create a complex humanitarian emergency (CHE). CDP maintains complete profiles on several CHEs, and what CDP considers Level 1 CHEs are profiled in this weekly blog post and tracked.
United Nations officials say the country's humanitarian crisis is primarily the result of a 13-year conflict triggered by the rise of the Islamist militant group Boko Haram.
Matthias Schmale, the UN humanitarian coordinator in Nigeria, said the situation is critical in the northeastern states of Borno, Adamawa and Yobe. According to Schmale, "The number of children under 5 at risk of life-threatening severe acute malnutrition has doubled to 700,000 this year compared to last year."
The Famine Early Warning Systems Network said in their food security outlook, "In northeast Nigeria, the compounding impacts of the below-average 2022 harvest, a growing macroeconomic crisis, and protracted conflict are driving atypically high humanitarian food assistance needs during the peak lean season from June to September."
New President Bola Ahmed Tinubu's decision to end fuel subsidies to improve the government's finances and attract investors has had an immediate impact on millions of Nigerians. Nigeria is also battling surging inflation and a 63% multidimensional poverty rate. As of July 31, donors had funded 28.9% of the 2023 Humanitarian Response Plan for Borno, Adamawa and Yobe states.
Join us this Thursday, Aug. 10
Webinar: Disaster case management: Navigating recovery one person at a time
What We're Reading
Taylor Swift's recent concerts had fans in Seattle shook, literally. Western Washington University geology professor Jackie Caplan-Auerbach said the tour stops on July 22 and 23 created seismic activity but said, "What we're talking about isn't a regular quake, it's just ground shaking."