Typically, wildfire season across North America has been from spring to fall (although it varies by region).
However, as the effects of climate change increase, disaster seasons are becoming less accurate. Since 2022, CDP's wildfire profile has run by calendar year. This profile covers wildfires in Canada, Mexico and the United States.
Climate change is having a significant impact on wildfires around the world and across the U.S. According to the National Oceanic and Atmospheric Administration, "Climate change, including increased heat, extended drought, and a thirsty atmosphere, has been a key driver in increasing the risk and extent of wildfires in the western United States during the last two decades. Wildfires require the alignment of a number of factors, including temperature, humidity, and the lack of moisture in fuels, such as trees, shrubs, grasses, and forest debris. All these factors have strong direct or indirect ties to climate variability and climate change."
(Photo by Malachi Brooks on Unsplash)
The National Interagency Fire Center issues a monthly "National Significant Wildland Fire Potential Outlook" on the first of the month. It details weather, drought conditions, past incidents and potential risk. Key points from the Sept. 1 Outlook include:
"Significant fire activity continued to increase through August, with the national preparedness level increasing from three to four (scale one to five) on August 17.
Year-to-date acres burned for the US is well below the 10-year average at 38%, with a slightly below average number of fires as well, about 96% of average.
El Niño continues in the equatorial Pacific Ocean, with the warmest sea surface temperature (SST) anomalies in the eastern equatorial Pacific Ocean. SSTs are consistent with a moderate El Niño, and atmosphere responses to El Niño are being observed. The Climate Prediction Center forecasts El Niño conditions continuing through winter, with a 66% chance of a strong El Niño developing this fall and early winter.
Above normal significant fire potential is expected across the portions of the Northwest and northern California in September.
Above normal potential is forecast across Hawai'i through December, especially the lee sides, due to long-term drought and periods of enhanced trade winds.
Above normal potential is forecast across the Upper Midwest September into October due to long-term drought as well as hot and dry conditions forecast through the first week of September, further drying fuels.
Much of the Southern Area from Oklahoma and central Texas eastward through the Lower Mississippi Valley into southern Alabama will have above normal significant fire potential in September before returning to normal potential in October.
Above normal potential is also forecast for portions of the Mid-Atlantic, Virginia, and West Virginia in September and October due to long term dryness and the potential for early leaf drop due to drought stressed hardwoods.
Below normal significant fire potential is forecast for much of southern and central California in September."
There are several areas of ongoing support that are needed in the recovery phase. These include rebuilding homes or repair of damage, debris clean-up, soil remediation, temporary housing, physical and mental health, agricultural support, and livelihood/income support.
Funders should also consider the following options to support fire-impacted communities now and to reduce the impact of future fires.
Hawaii recovery
Lahaina is particularly important for Hawaiians as a cultural and political center. It was the capital city from 1820 to 1945 and the royal residence of King Kamehameha III, the king who unified Hawaii. Many kings and queens are buried in the Wainee Church (Waiola). The church is 200 years old and made of stone, but it was pictured in flames this week.
Lahaina also hosts much of the economic engine of western Maui. Lahaina's historic Front Street, home to bars, stores, restaurants and the largest banyan tree in the U.S., was ravished by fire. According to the Maui Economic Development Board, "tourism is the economic engine of Maui" with 80% of the economy (or $4 out of $5 generated) coming from tourism. Tourism makes up 75% of private sector jobs and 51% of all jobs on the island. And while service industry jobs top the list of highest annual salaries, they have also failed to keep up with rising costs of living. Additionally, tourism jobs can be unstable – as COVID-19 showed – and seasonal.
Investors and developers have already reached out to residents who lost their homes with offers to buy. This is a common occurrence after disasters, which creates a risk of post-disaster gentrification. Fast cash may be attractive for those who do not have insurance. Because housing is often multigenerational and passed down from generation to generation, there may no longer be a mortgage and therefore no requirement for insurance.
Some residents of Lahaina have reported receiving predatory, unsolicited purchase offers for their land. Governor Josh Green signed an emergency proclamation making it illegal to solicit people to buy their land in ZIP codes 96761, 96767 and 96790.
On Aug. 19, Nā ʻOhana o Lele, a coalition of community members in Lahaina, released a statement calling on Governor Josh Green to meet three demands for the town's recovery, including giving the community time to grieve, putting the community first in any planning process and amending the Emergency Proclamation to ensure that Chapter 92 Sunshine Law remains in full force.
In Hawaii, the nature of an island recovery is going to present a challenge, one exacerbated by the unique aspects of wildfire recovery. Anything brought onto an island must be shipped by air or water, increasing costs. There is only one major port, which is located in Honolulu. From there, shipping containers are loaded onto smaller ships owned by one of the two companies available to ship within the islands. The Maui port is unable to receive large ships from the mainland.
Trash or debris may need to be shipped off the island, or space must be made on the island to store/remediate it. This can be incredibly costly and time-consuming. After Hurricane Katrina, 30 years of garbage/debris was generated. While Maui has a smaller footprint, being an island will make remediation more challenging.
Following Hurricane Dorian in Okracoke, North Carolina, it took several months for debris to be cleaned up and removed from the streets. An article published five months after the storm stated: "Debris from roughly 300 ruined homes and businesses has totaled more than 54,000 cubic yards. A dump truck hauls about 10 cubic yards depending on the load. So far, 2,801 appliances including refrigerators and washing machines have been hauled away."
In the first six months after Dorian hit the Bahamas, debris removal had costs $20 million and there was not a comprehensive waste management plan in place.
After a fire that burned homes, vehicles, appliances, etc., there is a need to remediate the soil from toxins. This can take several months; it took upwards of a year after the Paradise Camp Fire in 2018. This means that people may not be able to get back to access their properties (except to look for belongings) for months or more.
Additionally, housing in Hawaii was already expensive and in short supply. People will need to be housed until homes are repaired, and some of that will likely need to happen off-island. Housing in Hawaii looks different than in many other places, with multigenerational families all sharing one home, sometimes numbering over two dozen people.
The ecology of the island will also need to be considered. The island is, and has been, a very environmentally sensitive place for years. With risks from rising sea level, rebuilding needs to consider protection from weather and sea rise. It should also explore how to rebuild with fire-resilient materials and include native plantings.
Given the number of deaths, mental health and trauma support will be a significant need for many years to come.
Award loans and grants for rebuilding damaged homes and businesses.
In the U.S. there is
currently a $2 million cap on disaster loans for businesses or private and nonprofit organizations through the Small Business Administration's
Economic Injury Disaster Loan program
. That amount may not cover what is needed, and monies allocated may be slow to arrive. Companies often hire migrant workers to work on rebuilding projects, and they do not always provide safe and adequate housing, food and other support. Make fair hiring practices a component of your grants.
Support local agencies on the ground throughout the disaster life cycle, especially those working with marginalized communities.
Those in already precarious situations — such as older adults, undocumented and mixed-status families, people with physical or mental health challenges, and people living in poverty — may find their circumstances worsened in the face of disaster.
Organizations working with at-risk populations must have plans in place to mitigate the disaster's impacts. These organizations are better informed about local culture than outside entities and will be on the ground for years to come.
Fund drought mitigation efforts.
These may focus on sustainable agriculture, water conservation or land use. According to the National Drought Mitigation Center, an emerging area for research is land use patterns that "maintain the integrity of watersheds and that have a smaller paved footprint result in greater resilience in the face of drought."
Invest in public awareness and educational campaigns as well as dissemination of promising practices in wildfire and drought mitigation.
Simple efforts such as clearing flammable materials from 100 feet around the house may help prevent property damage. Fires can also be started by misuse of equipment, such as grills, that can be averted with proper knowledge.
Assist businesses in developing business continuity and disaster recovery plans to reduce economic impact.
These plans should include contingencies for displaced workers, back up of data and alternate facilities for continuing operations in the event of property damage.
Consider the needs of volunteer fire departments.
As volunteers, they often lack the structural support of larger departments, and their resources may have been depleted during the wildfire.
Support the creation of "smart growth" efforts.
Smart growth efforts and smart planning can help mitigate wildfires or prevent them altogether.
Mental health
Mental health is always a significant issue following fires, especially those that include a massive loss of life. Funders can support organizations, particularly those that will be on the ground long-term, to provide mental health services to their communities for years to come. This should be broader than traditional therapists, as some ethnic or religious communities will want to ensure that they receive services that are culturally competent and supportive.
In Hawaii, traditional Hawaiian beliefs are different than those of Western cultures, so care will need to be provided by Native Hawaiian groups or organizations. Funders could also consider providing additional funding for shelters or services for people dealing with Intimate Partner Violence (IPV), and for rehab facilities or services for people with addictions. IPV and addiction issues often increase after disasters.
CDP's California Wildfires Fund provided a grant to La Familia Sana, who created a mental health outreach and service provision program for the underserved Latinx residents in their service area.
CDP has specific funds for wildfire needs in California and Hawaii. In addition, our Disaster Recovery Fund provides support for wildfire-affected areas in the remainder of the United States, and our Global Recovery Fund provides support for Canada, Mexico and other countries.
Contact CDP
Donor recommendations
If you are a donor looking for recommendations on how to support recovery from this disaster, please email regine.webster@disasterphilanthropy.org.
Note: If you are an individual who was affected by the disaster, we encourage you to contact your local 211 to see what resources are available in your community.
Philanthropic and government support
Through funding from Google and the CDP Disaster Recovery Fund, Seeding Sovereignty received a grant of $61,065 to provide community care and relief in the wake of traumatic wildfires in the Queer, Trans, Black, Indigenous People of Color populations they serve in the wake of the New Mexico wildfires.
From the California Wildfires Recovery Fund:
CDP awarded a $200,000 grant to Northern Valley Catholic Social Service Inc. (NVCSS) to increase wildfire resilience levels, while reducing associated risks among vulnerable populations within the NVCSS service region.
CDP issued a $300,000 grant to Northern California Grantmakers (NCG) to expand their disaster resilience investment in the philanthropic sector. NCG is working with CDP to convene, educate, inform and help strategically direct philanthropic giving in light of state and local government investments in this area to support mitigation projects throughout the state to build a more prepared and resilient California.
CDP provided a $99,734 grant to Corazon Healdsburg (Scopa Has A Dream Inc.) to provide wildfire disaster preparedness and prevention training for clients. By providing emergency disaster kits and support for renters insurance as well, clients will be better able to face future wildfires and be more resilient.
From its now-closed Colorado Wildfires Recovery Fund, CDP issued a grant of $309,686 to Impact on Education. The grant allowed Impact on Education to expand its mental health advocate program at seven schools located in Louisville, Superior and Boulder County where the Marshall Fire devastated communities.
Several of the fires have received a FEMA Fire Management Assistance Grant (FMAG) to assist in firefighting and response cost recovery.
President Joe Biden has issued a disaster declaration for Hawaii (DR-4724). It will support loans for businesses and grants for housing and repairs. Individual assistance has been approved for Maui County, and Public Assistance (Categories A and B) was approved for Maui and Hawaii counties.
As of Aug. 28, 4,099 Individual Assistance applications have been approved for a total commitment of $15.2million. Every family affected by the fire was scheduled to receive $700 in other needs assistance checks ($7.4 million of the total to date). However, many people on Maui have criticized this amount. As a community with high rents and a strong family structure, many people live in family housing with numbers as high as 10-30 people per household. By contrast, the Maui United Way has begun to issue $1,000 per adult who lived in the burned areas. This allows multiple adults living at one address to receive assistance, something that the FEMA process does not allow, as it addresses household assistance only.
Even with a large number of people in a household, the number of people registered for FEMA is very low, considering the amount of damage. There are rumors circulating in the community that signing up for FEMA (or even Red Cross assistance) means signing away the rights to your land and your home. While this is untrue, many people believe it. There are also extensive conspiracies stating that the fires were set deliberately. These theories feed into fears of a land grab.
FEMA Administrator Deanne Criswell, U.S. Fire Administrator Dr. Lori Moore-Merrell and U.S. Small Business Administration Administrator Isabella Casillas Guzman visited Maui to assess the damages and to determine how FEMA and the federal family of agencies could assist.
President Joe Biden and First Lady Dr. Jill Biden visited Maui on Aug. 21. The president said, "We're focused on what's next — that's rebuilding the long-term — rebuilding for long-term — and doing it together to help get us back on our feet," the president said. "To rebuild the way we want to rebuild, by making sure your voices are heard, but respecting your traditions, by understanding the deep history and meaning of this sacred ground, and establishing your community not to change its character, but to reestablish it."
Additional Federal, State and Voluntary Actions (from FEMA)
"The U.S. Department of Agriculture's Food and Nutrition Service approved Hawaii's request for impacted Child Nutrition Programs and Supplemental Nutrition Assistance Program benefits.
American Red Cross and Maui County continue to staff and support six shelters where food, water, hygiene kits and other essential resources are provided to survivors who are unable to return home. FEMA survivor assistance specialists are located at the shelters helping people register for federal assistance. Those affected by the fires may visit a Red Cross shelter to get a hot meal, charge their phone and access other essential support. Red Cross and the state are moving people into hotels and out of shelters as fast as possible.
Local and national Voluntary Organizations Active in Disasters (VOADs) are providing emergency assistance to survivors. Those seeking to donate to the recovery efforts, can do so by visiting hawaiistatevoad.org.
The U.S. Army Corps of Engineers is helping clear roads, stabilizing electric service and working with the Environmental Protection Agency on the removal of hazardous waste essential to recovery work in the affected areas.
As fire containment efforts continue, FEMA continues response efforts. This includes search and rescue operations, including canine search teams. In addition, 17 specialists from the Disaster Mortuary Operational Response Team are on Maui, with additional teams enroute to assist the state."
On Aug. 21, Heather Cox Richardson summarized federal activations in addition to FEMA, saying:
"The Small Business Administration had begun making low-interest federal disaster loans available to Hawaii businesses and nonprofit organizations. The Department of Agriculture approved Hawaii's request for extra Supplemental Nutrition Assistance Program (SNAP) benefits. Health and Human Services Secretary Xavier Becerra declared a public health emergency retroactive to August 8, which gave Medicare and Medicaid greater flexibility in meeting emergency health needs for beneficiaries, then deployed disaster response personnel to Hawaii.
The U.S. Army Corps of Engineers was on the island clearing roads, stabilizing the electrical grid and working with the Environmental Protection Agency to remove hazardous waste. The U.S. Forest Service Incident Management Teams and Wildfire Liaisons worked with state officials to put the fires out and prevent flare ups, while the U.S. Fire Administration was working to support local firefighters. The Department of Defense was moving supplies across the state."
More ways to help
As with most disasters, experts recommend cash donations. They allow on-the-ground agencies to direct funds to the most significant area of need, support economic recovery and ensure donation management does not detract from disaster recovery needs.
CDP has also created a list of suggestions for foundations to consider related to disaster giving. These include:
Take the long view: Even while focusing on immediate needs, remember that it will take some time for the full range of needs to emerge. Be patient in planning for disaster funding. Recovery will take a long time and funding will be needed throughout.
Recognize there are places private philanthropy can help that government agencies might not:Private funders have opportunities to develop innovative solutions to help prevent or mitigate future disasters that the government cannot execute.
All funders are disaster philanthropists:Even if your organization does not work in a particular geographic area or fund immediate relief efforts, you can look for ways to tie disaster funding into your existing mission. If you focus on education, health, children or vulnerable populations, disasters present prime funding opportunities.
Ask the experts: If you are considering supporting an organization that is positioned to work in an affected area, do some research. The Center for Disaster Philanthropy and National Volunteer Organizations Active in Disasters can provide resources and guidance about organizations working in affected communities within the U.S. Local community foundations also have insights into nongovernmental organizations that are best suited to respond in a particular community. The Council on Foundations

summarized resources

 available to guide philanthropy following the wildfires in Hawaii, including resources from CDP.
Resources
Wildfires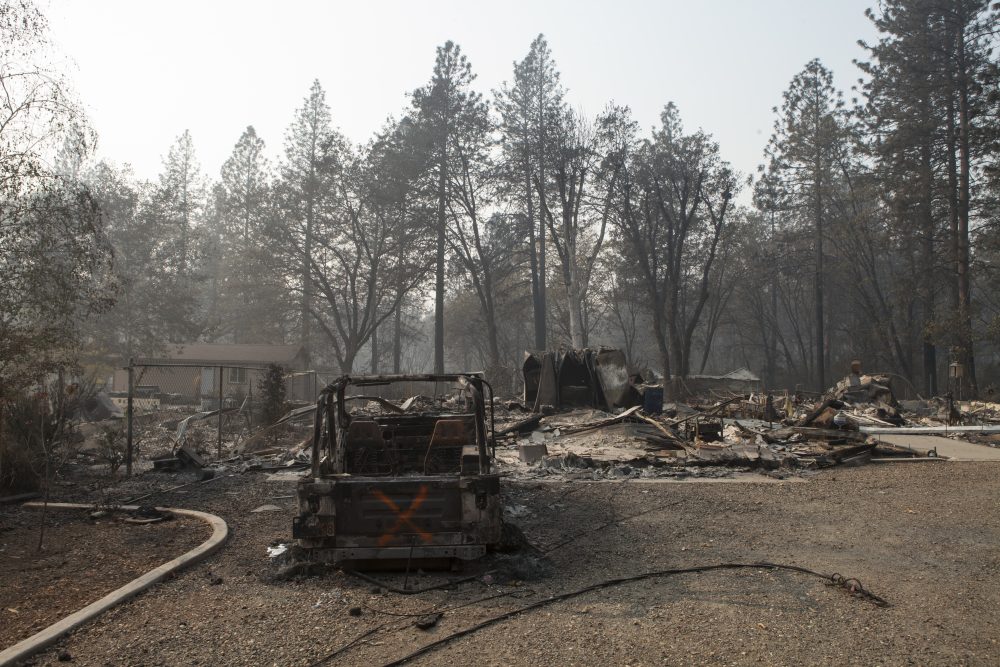 Wildfires
Weather can significantly affect the frequency and severity of wildfires. Prolonged drought can extend prime wildfire season, making blazes more likely. Additionally, high temperatures and low humidity can quickly dry out vegetation which then becomes potential fuel.
Drought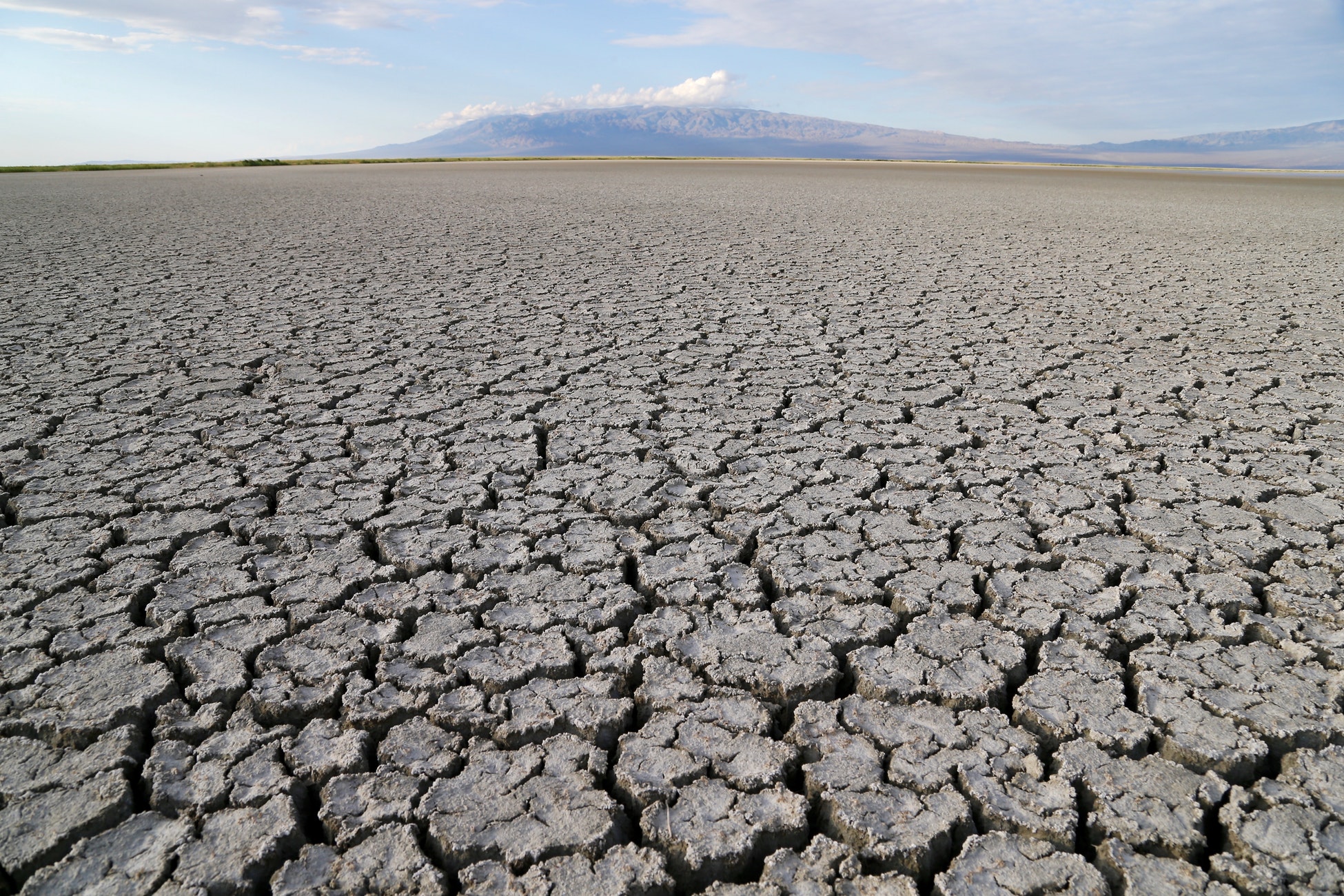 Drought
Drought is often defined as an unusual period of drier than normal weather that leads to a water shortage. Drought causes more deaths and displaces more people than any other disaster.
Extreme Heat
Extreme Heat
While the average temperature continues to increase at a moderate pace, climate change has caused more frequent extreme weather events, particularly extreme heat.