Since 2017, California has experienced record-breaking wildfires and fire seasons.
The Center for Disaster Philanthropy's California Wildfires Recovery Fund supports communities across the state as they work to rebuild and recover from wildfires.
Click To Tweet
Since its inception, CDP has awarded grants to nonprofits and community groups in northern and southern California to help families and entire communities recover through targeted grantmaking that prioritizes medium- to long-term recovery, especially among populations made vulnerable by systemic inequities.
In 2017, the Tubbs Fire destroyed more than 5,600 structures and claimed 22 lives in Napa and Sonoma counties. In 2018, we witnessed the most destructive wildfire in the state's history when the Camp Fire took 85 lives and destroyed more than 18,800 structures.  In 2019, more than 6,800 fire incidents in California burned hundreds of thousands of acres across the state, including the Kincade Fire that forced over 185,000 to flee from their homes in Sonoma County. In 2020, close to 10,000 fires burned more than 4.2 million acres, resulting in 33 deaths and damage or destruction to nearly 10,400 structures.
2021's Dixie Fire is the second-largest wildfire in California's history, behind only 2020's August Complex, which destroyed more than a million acres.
2021's Dixie Fire is the second-largest wildfire in California's history, behind only 2020's August Complex, which destroyed more than a million acres. And in 2022, Cecile Juliette, public information officer of the California Department of Forestry and Fire Protection, said, "10-15 years ago, we used to call it the 'California fire season,' where we might get fires, say, in July that would last through maybe September or October. So, it was just a few months. Now our fires are extending all the way through December and then into January. So it's not really accurate to call it a fire season."
CDP recognizes that the disaster cycle does not end after a fire is extinguished. As the severity of the fires intensifies, grantmakers and donors must increase their support before and after wildfires to better position communities to prepare, mitigate, respond and recover.
To effectively address the growing wildfire threat in California, CDP's experts work directly with local nonprofits to identify specific needs and gaps in funding. CDP consults with many of its in-state partners, such as the governor's Office of Emergency Service (Cal OES) and other agencies, to assess the long-term needs of affected communities and build collaborative partnerships.
With an intersectional racial equity lens and an emphasis on medium- and long-term recovery, CDP works to identify the best way to direct financial support where it is needed most in California.
This fund supports these disasters:
Advocacy for equitable recovery
This includes support for those advocating for wage earners and workers who lost their income as a result of the wildfires, affordable housing, housing repair and utility assistance.
Social services
We fund programs for disproportionately affected populations, such as older adults, undocumented and mixed-status families, people with physical or mental health challenges, and people living in poverty, to strengthen existing social services and address the additional needs that arise with disasters.
Access to foods
We support initiatives that address food insecurity, including food sovereignty and agricultural support programs.
Leadership accountability and trustworthy information
We support efforts to ensure those holding leadership positions are accountable for systems failures. We also fund organizations working to disseminate accurate information about existing challenges.
Mitigation and preparedness
We support building response capacity and improving infrastructure to mitigate risks to the most marginalized communities affected.
Affordable housing
We support programs for uninsured homeowners and renters to rebuild and/or find affordable housing.
Long-term recovery groups
We provide funding to long-term recovery groups supporting community recovery and resilience.
With support from our California Wildfires Recovery Fund, our grantee partners are helping affected communities rebuild stronger.
Supporting Indigenous-led fire management
More stories
Latino Community Foundation
Latino Community Foundation
World Central Kitchen
Thank you to the following donors for their generous support of the CDP California Wildfires Recovery Fund.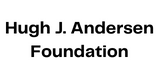 Libbie F. Gerry Foundation
Caterpillar Foundation
Bright Funds Foundation
The Crown Family
The Gap Foundation
JPMorgan Chase & Co.
Lisa and Douglas Goldman Fund
Sozosei Foundation
UKG
The Wallace Foundation
Your support has a direct and significant impact on our efforts to help survivors and communities rebuild stronger than before the wildfires.
Connect With Us
For more information on the situation and to learn about available resources, contact Sally Ray, Director, Domestic Funds.
To make a gift or learn more about the Fund, please contact our Development Team.
Fund updates
Announcing $780,000 to support wildfire and flooding recovery and resilience in California
Announcing $780,000 to support wildfire and flooding recovery and resilience in California
Announcing nearly $1.5 million in wildfire recovery grants
Announcing nearly $1.5 million in wildfire recovery grants
Announcing nearly $3.3 million in wildfire recovery grants
Announcing nearly $3.3 million in wildfire recovery grants