The year 2022 is a year of unprecedented hunger globally.
According to the World Food Programme (WFP), "As many as 828 million people go to bed hungry every night, the number of those facing acute food insecurity has soared – from 135 million to 345 million – since 2019. A total of 50 million people in 45 countries are teetering on the edge of famine."
The Horn of Africa, a large peninsula and geopolitical region in east Africa, has endured four consecutive failed rainy seasons due to a severe drought. The World Meteorological Organization forecasts a fifth consecutive failed rainy season because of drier than average conditions expected for October to December 2022, worsening the crisis that affects millions of people. According to the WFP, 22 million people are at risk of starvation in the region. WFP's annual needs for the region have increased from $4.3 billion to $6 billion and, despite receiving some funding, it has yet to close the gap.
Somalia is among the worst affected countries in the Horn of Africa. A three-decade-long civil war, political instability combined with one of the worst droughts on record and food price shocks are pushing Somalia toward famine. Analysis by a multidisciplinary team of experts led to the projection of famine in parts of Somalia's Bay region unless humanitarian assistance urgently reaches people.
The United Nations (UN) and non-government organizations (NGOs) have issued warnings of catastrophic hunger levels for more than a year, but the warnings have been largely overlooked. The explosion in needs is outpacing the resources available. On Nov. 7, UN agencies and partners issued a joint statement calling for immediate action to prevent famine in the Horn of Africa. The statement declared that a humanitarian catastrophe is occurring, and more funds are required to save lives. UN experts have finished collecting data on the drought situation in Somalia and will publish their results in November, which could lead authorities to make a formal famine declaration.
Famine is a highly technical classification that meets specific criteria. Famine is a complex problem, but much can be done before hunger becomes a catastrophic crisis, including early action to prevent food insecurity and famine. While short-term relief is needed to save lives, protecting people's livelihoods and restoring their dignity are also required to help avoid future famines.
(Women in Ethiopia waiting for water to be trucked in. Women and girls walk up to 10 hours to fetch water. Credit: European Union; Silvya Bolliger 2022; CC BY-ND 2.0)
The warning bells have been ringing about crisis levels of hunger across the Horn of Africa for months. A May 2022 report from Oxfam and Save the Children says that millions face high levels of hunger and that "hunger is not about a lack of knowledge, hunger is a political choice." The word "famine" is highly charged, and starvation has been used as a weapon of war.
In June 2022, the World Health Organization (WHO) classified the drought in the Horn of Africa as a grade three health emergency, the agency's highest crisis ranking. The classification marked the first time since the grading system was launched in 2011, when a drought and food insecurity crisis reached that level of emergency.
In their September 2022 Hunger Hotspots report, WFP and the Food and Agriculture Organization (FAO) warn that acute food insecurity is likely to deteriorate further in 19 countries or situations, called hunger hotspots, during the outlook period from October 2022 to January 2023. In the report, six countries were identified as being at the highest level of concern, including Ethiopia, South Sudan and Somalia in the Horn of Africa.
The Famine Early Warning Systems Network estimates that the number of people in need of food assistance in Eastern Africa is 70% higher than during the previous food crisis of 2016-2017. Although early action by donors averted a famine in 2017, households and communities have not fully recovered from that food crisis.
In 2011, delayed action by the international community led to 260,000 deaths in the famine in Somalia. It is critical that funders act quickly to support emergency, recovery and resilience programming to save lives and strengthen affected communities.
Latest Updates
A forgotten crisis
Injustice in the Horn of Africa: How funders can avert widescale catastrophe
Injustice in the Horn of Africa: How funders can avert widescale catastrophe
We need a two-track approach to the current hunger crisis in the Horn of Africa
We need a two-track approach to the current hunger crisis in the Horn of Africa
A  two-track approach is required to respond to the urgency of the moment and invest in longer-term solutions.
The situation in the Horn of Africa is already an emergency; therefore, donors must act immediately by increasing funding for lifesaving assistance.
While funders respond to support immediate relief efforts, they should act with the same urgency to build resiliency at the same time and ultimately break the hunger cycle for at-risk communities in the region.
Livelihood support
In their statement on Sept. 5, the Principles of the Inter-Agency Standing Committee on Famine in Somalia called for donors to provide immediate, flexible funding to enable humanitarian agencies to "rapidly scale up and prevent more deaths, protect livelihoods and avert a deepening catastrophe."
Livelihood support may include restoring lost livelihoods, diversifying livelihoods, introducing drought-resistant crops and supporting local market development. The FAO says saving livelihoods saves lives, "but livelihood support is disproportionately underfunded and every USD 1 spent on protecting rural livelihoods can save USD 10 spent on food-related humanitarian assistance later on."
Cash assistance
As with most disasters and emergencies, cash donations are recommended by disaster experts as they allow for on-the-ground agencies to direct funds to the most significant area of need, support economic recovery and ensure donation management does not detract from disaster recovery needs.
The Center for Disaster Philanthropy recommends cash both as a donation method and a recovery strategy. Providing direct cash assistance can allow families to purchase items and services that address their multiple needs. It gives each family flexibility and choice, ensuring that support is relevant and timely. Cash assistance can also help move families faster towards rebuilding their lives.
In response to the global food crisis, the WFP says that cash provides the opportunity to save and change lives by putting people in charge of buying the essential goods and services they need. The agency is sending money to people in drought hotspots to spend on essentials like livestock while keeping the money in-country and circulating in the local economy.
The CDP Global Hunger Crisis Fund focuses on preventing and addressing hunger and malnutrition, building resilience to drought and food insecurity, and supporting longer-term solutions. CDP is tracking organizations that are responding. We are also in contact with and can grant to organizations that are not 501(c)3 entities.
Philanthropic and government support
CDP has made two grants through its Global Recovery Fund in 2022, including:
$250,000 to Concern Worldwide to improve resilience capacities among vulnerable households to respond to and cope with the effects of the current drought and future climatic shocks in Turkana County, Kenya.
$750,000 to Mercy Corps to respond to the devastating socioeconomic impacts of COVID-19 and the compounding effects of the severe drought in the Horn of Africa, which has led to a food security crisis and potential famine early warning in Ethiopia, Somalia and Kenya.
American Jewish World Service provided a $50,000 grant in 2018 to Universal Intervention and Development Organization to provide humanitarian services and food security support to Unity State, South Sudan communities that have been acutely impacted by conflict and famine.
The Minneapolis Foundation provided $10,000 to International Rescue Committee in 2019 to support famine prevention efforts in Yemen.
Given the widespread geography and complexity of the crisis, there are a number of government/United Nations resources and appeals that will be used to both gather and disburse aid.
According to the United Nations Global Compact and United Nations Office of Humanitarian Affair's Business Brief on Horn of Africa Drought:
"Financial contributions to reputable aid organizations and coordinated response funds are one of the most valuable and effective forms of response in humanitarian emergencies. Country-level consolidated appeals are the main way to fund the collective humanitarian response to the Horn of Africa drought."
USAID has pledged $1.3 billion to help address food security in the region.
More ways to help
As with most disasters, cash donations are recommended by disaster experts as they allow for on-the-ground agencies to direct funds to the greatest area of need, support economic recovery and ensure donation management does not detract from disaster recovery needs.
CDP has also created a list of suggestions for foundations to consider related to disaster giving. These include:
Understand that recovery is possible in protracted and complex crisis settings: Even while focusing on immediate needs, remember that there are early and long-term recovery needs too. We know that people who have been affected by shocks in complex humanitarian contexts can recover and improve their situation without waiting until the crisis is over, which may take years. Recovery is possible and funding will be needed for recovery efforts alongside humanitarian funding. Recovery will take a long time and funding will be needed throughout.
Recognize there are places and ways that private philanthropy can help that other donors may not: Private funders can support nimble and innovative solutions that leverage or augment the larger humanitarian system response, either filling gaps or modeling change that, once tested and proven, can be taken to scale within the broader humanitarian response structure. Philanthropy can also provide sustainable funding to national and local organizations.
All funders are disaster philanthropists: Even if your organization does not work in a particular geographic area or fund immediate relief efforts, you can look for ways to tie disaster funding into your existing mission. If you focus on education, health, children or marginalized populations, disasters present prime opportunities for funding.
Ask the experts: If you are considering supporting an organization that is positioned to work in an affected area, do some research. CDP and InterAction can provide resources and guidance about organizations working in affected communities. The Council on Foundations provides legal resources through its Country Notes (some components are members-only).
Resources
Complex Humanitarian Emergencies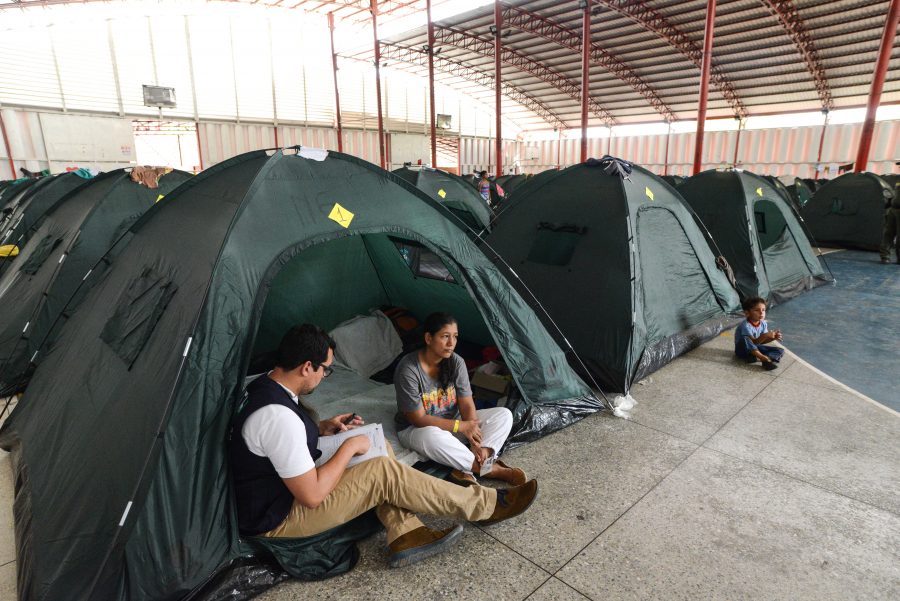 Complex Humanitarian Emergencies
CHEs involve an acute emergency layered over ongoing instability. Multiple scenarios can cause CHEs, like the civil wars in Syria and Yemen, the man-made political crisis in Venezuela, or the public health crisis in Congo.
Famine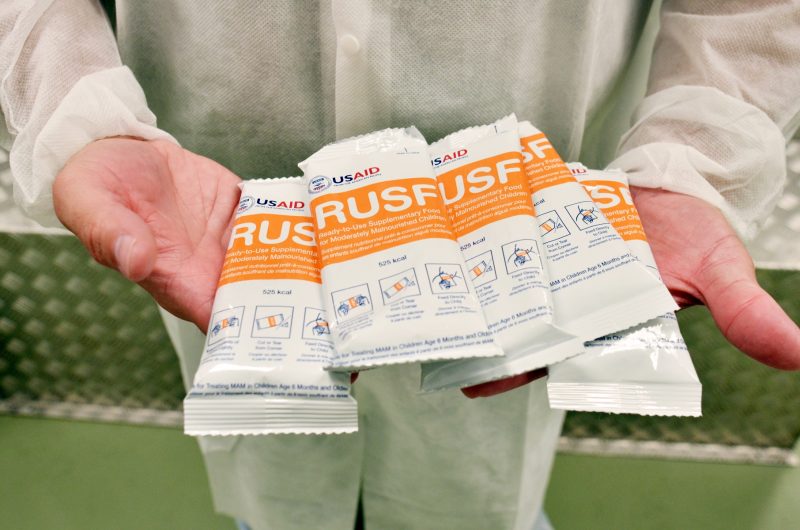 Famine
According to the United Nations' definition, a "famine" has taken hold when: at least 20 percent of households in an area face extreme food shortages; more than two people in 10,000 are dying each day (from both lack of food and reduced immunity to disease); and more than 30 percent of the population is experiencing acute malnutrition. 
Drought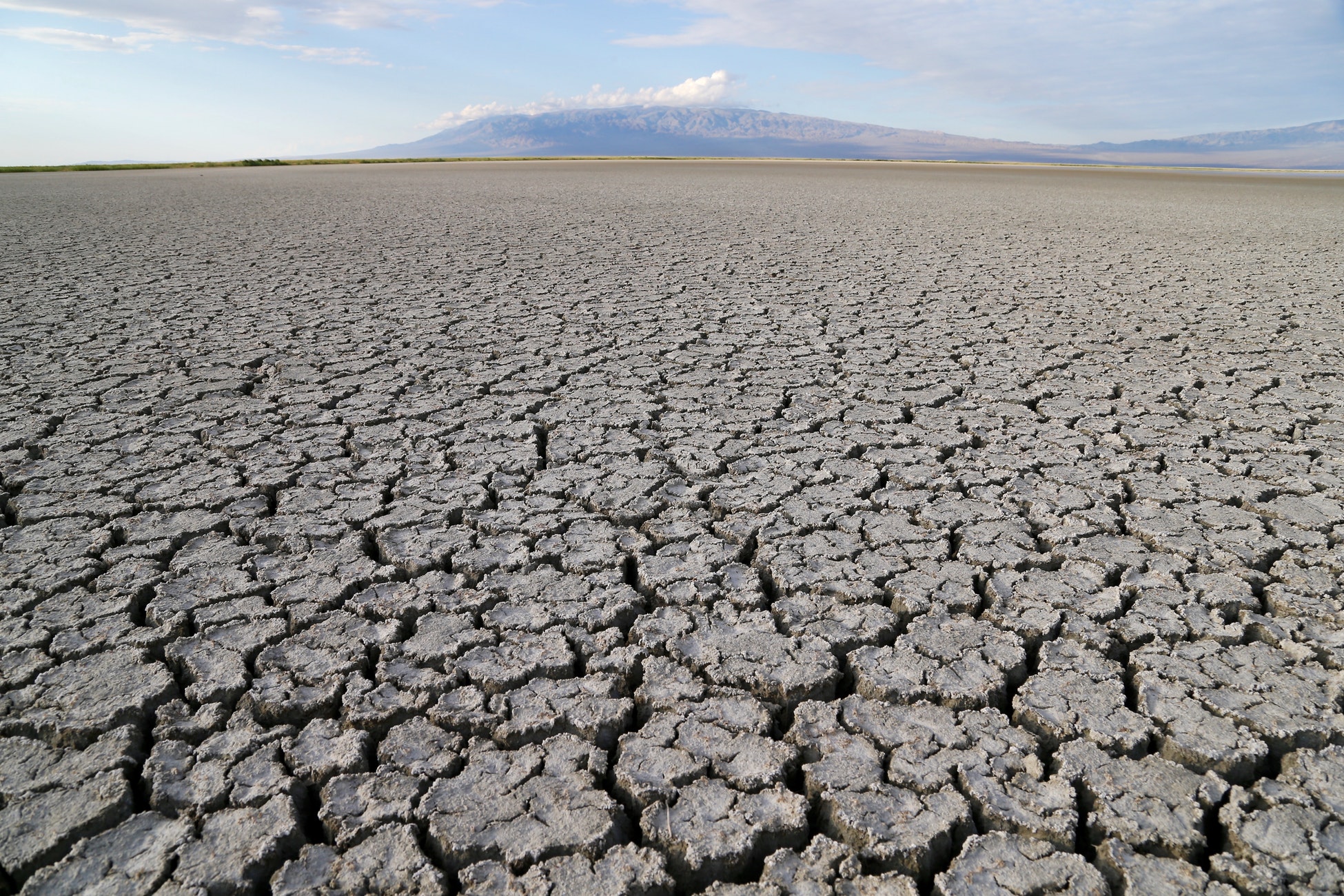 Drought
Drought is often defined as an unusual period of drier than normal weather that leads to a water shortage. Drought causes more deaths and displaces more people than any other disaster.