Hunger is a common issue, particularly in complex humanitarian emergencies, after disasters and in conflict settings worldwide.
According to the World Food Programme, "As many as 828 million people go to bed hungry every night, the number of those facing acute food insecurity has soared – from 135 million to 345 million – since 2019. A total of 50 million people in 45 countries are teetering on the edge of famine."
In famine-affected areas, millions of people are malnourished and in desperate need of food and water. Millions are often on the move in search of these resources, and without solutions and early action, famine leads to mass starvation and, ultimately, death.
In response to a question on Kenya's food crisis, United States Agency for International Development (USAID) Director Samantha Powell, told NPR that: "It is a region, the Horn of Africa, which also includes Somalia and Ethiopia, where the farmers, the pastoralists, the communities have experienced four straight seasons of drought in recorded history. And people are on the brink of really difficult circumstances. I mean, really, either the world is going to mobilize like we never have before at this scale, or you are going to see tremendous suffering in the Horn of Africa, which really is the epicenter of that food crisis you mentioned."
In the eastern Horn of Africa, prolonged and extreme drought is plaguing several countries. The World Health Organization (WHO) "has classified the drought in the Horn of Africa as a grade three health emergency – the agency's highest crisis ranking."
This is the first time WHO has classified a drought and food insecurity crisis at this level since the agency began categorizing them in 2011. WHO made this declaration on May 20, 2022, which applies to Djibouti, Eritrea, Ethiopia, Kenya, Somalia, South Sudan, Sudan and Uganda. Grade 3 is the same classification as WHO applied to the COVID-19 pandemic.
(Women in Ethiopia waiting for water to be trucked in. Women and girls walk up to 10 hours to fetch water. Credit: European Union; Silvya Bolliger 2022; CC BY-ND 2.0)
The issue of global hunger, especially within Africa, is one that CDP has been concerned about for many years. A 2017 CDP webinar "Four Famines: How Funders Can Respond" focused on pending famines in South Sudan, Somalia, Yemen and Nigeria and provided advice for funders that still stands. We noted that: "Hunger is one of the world's most solvable problems." Click To Tweet
This remains true today.
For the first time, the International Rescue Committee (IRC) updated its annual Emergency Watchlist with a "crisis alert." IRC's CEO David Miliband said: "There is nothing natural about famines in the 21st century. While a complex set of factors are driving extreme hunger, the slide into famine and mass death is man-made, driven by international inaction. This crisis was predictable and preventable. It has been unfolding over two years of repeated warnings and worsening hunger. What we are witnessing is an unnatural disaster of catastrophic proportions."
The Famine Early Warning Systems Network estimates that the number of people in need of food assistance in Eastern Africa is 70% higher than during the previous food crisis of 2016-2017. Although early action by donors averted a famine in 2017, households and communities have not fully recovered from that food crisis. Yet, donors have not responded in the same way so far in 2022, when funding is even more urgent. In 2011, delayed action by the international community led to 260,000 deaths in the famine in Somalia. Funders must act quickly to support recovery and resilience programming to achieve a more positive impact.
With the Ukraine crisis taking the international spotlight, humanitarians worry that other crises, including this drought and famine, will remain in its shadows and struggle to attract funding. CDP has launched a new Global Hunger Crisis Fund, which will allow donors to support various hunger crises moving forward, beginning with the Horn of Africa.
Latest Updates
We need a two-track approach to the current hunger crisis in the Horn of Africa
We need a two-track approach to the current hunger crisis in the Horn of Africa
Key facts
The Horn of Africa is suffering from the worst drought in 40 years, with the driest conditions since 1981. There is a "concrete risk" of an unprecedented fifth failed rainy season in October, which may push the whole region into famine.
Even before COVID-19 reduced incomes and disrupted supply chains, chronic and acute hunger was on the rise due to various factors, including conflict, socioeconomic conditions, natural hazards, climate change and pests.
According to Oxfam (as of February 2022), "One in five people (282 [million]) is now under-nourished and 93 million in 36 African countries are suffering extreme levels of hunger. Women and children are hit hardest. In Sub-Saharan Africa, one in three children under five is stunted by chronic undernutrition while two out of five women of childbearing age are anemic because of poor diets."
Currently, the number of internally displaced people across the Horn of Africa – 5.6 million – is greater than ever before. This rising number speaks to the difficulty families experience in recovering from frequent climate crises and the food insecurity/hunger crisis in the region. People are forced to move within their country to access food.
A global hunger crisis looms for an estimated 861 million people in 92 countries. Nearly 18.4 million people in Somalia, Ethiopia and Kenya urgently need food.
In East Africa, one person is estimated to die every 48 seconds due to the drought.
The World Food Programme warns 330,000 children in Somalia could die from starvation.
In November 2021, WFP issued a $6.6 billion humanitarian appeal to the world's billionaires – notably Jeff Bezos and Elon Musk – to help fight famine.
8.5 million people are facing dire water shortages and 7.1 million children are acutely malnourished in the Horn of Africa.
Over 7 million livestock have died and 22 million more are at risk, further threatening incomes and the food supply chain.
Ukraine Humanitarian Crisis and global food insecurity
The impact of the war in Ukraine adds risk to global food security, with food prices likely to remain high for the foreseeable future (into 2024). This is expected to push millions of additional people into acute food insecurity and potential famine.
In 2021, 828 million people were affected by hunger, with children being the hardest hit. According to the United Nations, one child died from acute malnutrition every 11 seconds.
The 2022 edition of The State of Food Security and Nutrition in the World (SOFI) states that "roughly 45 million children under the age of five suffer from wasting, a life-threatening form of malnutrition, globally."
The Ukraine crisis has further caused disruptions to the world's supply of wheat, cooking oil and fertilizer, as well as overall logistical supply chains. Food prices were already high before, and the war is driving food prices even higher. Commodities that have been most affected are wheat, maize, edible oils and fertilizers.
Almost 100% of wheat in the Horn of Africa comes from Ukraine and Russia. Wheat and wheat products account for one-third of the average cereal consumption in the Eastern Africa Region, and wheat prices had soared 80% since the invasion as of April 2022. This has continued to increase since then.
According to WFP, since Russia invaded Ukraine, prices have surged between 30 and 50% in many places – and even doubled in some markets.
Russia and Ukraine also account for nearly three-quarters of global exports of sunflower oil. In Ethiopia, the price of sunflower oil rose by 215% after the invasion.
The cost of a food basket has already risen by 66% in Ethiopia and by 36% in Somalia, leaving families unable to afford even basic items and forcing them to sell their hard-earned properties and assets in exchange for food and other basic life-saving items.
Wheat and grains are not only used as food but also to support livestock; supplemental feeding is critical during a drought. The Wilson Quarterly states: "Shortages of wheat and other grains on global markets have driven up prices to a point that, when they are available, they become unaffordable to farmers and pastoralists struggling to feed their remaining livestock."
Global commodity markets face upside risks through the following channels: reduction in grain supplies, higher energy prices, higher fertilizer prices and trade disruption due to the shutting down of major ports.
Droughts and floods
Droughts and floods made worse by the climate crisis have destroyed crop yields and impacted food supply chains. The March-May 2022 Drought was the most severe in the last 70 years. It is comparable to the very poor 1984 and 2011 seasons, which led to years of widespread famine.
With climate change, the frequency and severity of droughts are increasing. Previously, droughts would occur every seven years, and now it is generally happening every four years. The length of time between periods of extreme drought is also decreasing.
As of May 2022, 771,400 of the 6.1 million people in Somalia affected by the drought emergency have been displaced from their homes in search of water, food and pasture. The majority are women and children.
A multi-track approach is required to prevent the recurring and increasing frequency of famine in the region:
Emergency funding is required from all types of philanthropists in the international community to provide emergency assistance on the ground. There are a number of immediate needs beyond the provision of food and nutritional supplements. This includes WASH (water, sanitation and hygiene), interventions in conflict management and provision of non-food items, such as plastic sheets, containers for water, cooking items and hygiene items.
The UN and humanitarians have also stressed the need to invest in longer-term solutions and resilience-building measures to save people's lives and livelihoods and prevent them from leaving their homes in search of food, water and health care.
There is also a need for disaster preparedness and climate mitigation and adaptation to address the impacts of the global climate crisis. This should include providing support to address structural development needs for vulnerable and at-risk groups to help them recover fully from previous food crises, build resilience to current and future climate-related drought and food insecurity and focus on longer-term solutions.
Livelihood support
Livelihood support (including market-based solutions, livelihood diversification and climate-smart agricultural programming) is "disproportionally underfunded" in humanitarian responses in the region.
This includes:
Recovering lost livelihoods.
Diversifying livelihoods away from agro-pastoralist activities (since animals are dying).
Building resilience through identifying the most vulnerable affected households.
Providing inputs and training on climate-smart agriculture and drought-resistant crops and farming practices.
Establishing agricultural co-ops.
Working with local community-based organizations (CBOs) and governments.
Strengthening the resilience of local markets and facilitating linkages to markets for the most affected groups.
This is an effective way to help vulnerable people recover from food insecurity crises and build resilience to withstand current and future risks and shocks.
Cash assistance
As with most disasters and emergencies, cash donations are recommended by disaster experts as they allow for on-the-ground agencies to direct funds to the most significant area of need, support economic recovery and ensure donation management does not detract from disaster recovery needs.
CDP recommends cash both as a donation method and a recovery strategy. Providing direct cash assistance can allow families to purchase items and services that address their multiple needs. It gives each family flexibility and choice, ensuring that support is relevant and timely. Cash assistance can also help move families faster towards rebuilding their lives.
Protection – Girls and Women
As the crisis grows, families often face desperate choices including marrying off their young girls. Marriage both reduces the number of people requiring food and may help families obtain a dowry that will support the remainder of the family.
According to UNICEF, "girls as young as 12 are being forced into child marriage … In the regions of Ethiopia worst affected by the drought, child marriage has on average more than doubled in the space of one year." UNICEF says this includes marriage to men over 60 years old. This makes girls more vulnerable to intimate partner violence, including sexual assault, and ongoing poverty.
Additionally, the rates of female genital mutilation have increased dramatically across the Horn of Africa. It increased as much as 27% in one region in Ethiopia.
The risk of children dropping out of school has increased threefold in Ethiopia, Kenya and Somalia. Forbes reports: "The number of children at risk of dropping out of school across Ethiopia, Kenya and Somalia has tripled in just the past three months — from 1.1 million to an estimated 3.3 million children — leaving vast numbers of adolescent girls at greater danger of a number of child protection risks, including being viewed as ready to marry."
Due to the drought, women and girls are also walking further to obtain basic resources including water, making them more vulnerable to sexual violence.
The CDP Global Hunger Crisis Fund focuses on preventing and addressing hunger and malnutrition, building resilience to drought and food insecurity, and supporting longer-term solutions. CDP is tracking organizations that are responding. We are also in contact with and can grant to organizations that are not 501(c)3 entities.
Philanthropic and government support
CDP has made two grants through its Global Recovery Fund in 2022, including:
American Jewish World Service provided a $50,000 grant in 2018 to Universal Intervention and Development Organization to provide humanitarian services and food security support to Unity State, South Sudan communities that have been acutely impacted by conflict and famine.
The Minneapolis Foundation provided $10,000 to International Rescue Committee in 2019 to support famine prevention efforts in Yemen.
Given the widespread geography and complexity of the crisis, there are a number of government/United Nations resources and appeals that will be used to both gather and disburse aid.
According to the United Nations Global Compact and United Nations Office of Humanitarian Affair's Business Brief on Horn of Africa Drought:
"Financial contributions to reputable aid organizations and coordinated response funds are one of the most valuable and effective forms of response in humanitarian emergencies. Country-level consolidated appeals are the main way to fund the collective humanitarian response to the Horn of Africa drought. These documents provide an overview of the situation, list the major humanitarian needs and outline the response plans. The private sector can contribute to the appeals below by supporting organizations and projects included in these documents and engaging in joint advocacy.
In addition to the consolidated appeals developed by the humanitarian community in each of the three countries, several humanitarian organizations have prepared regional documents for the Horn of Africa drought, including:
USAID has pledged $1.3 billion to help address food security in the region.
More ways to help
As with most disasters, cash donations are recommended by disaster experts as they allow for on-the-ground agencies to direct funds to the greatest area of need, support economic recovery and ensure donation management does not detract from disaster recovery needs.
CDP has also created a list of suggestions for foundations to consider related to disaster giving. These include:
Resources
Complex Humanitarian Emergencies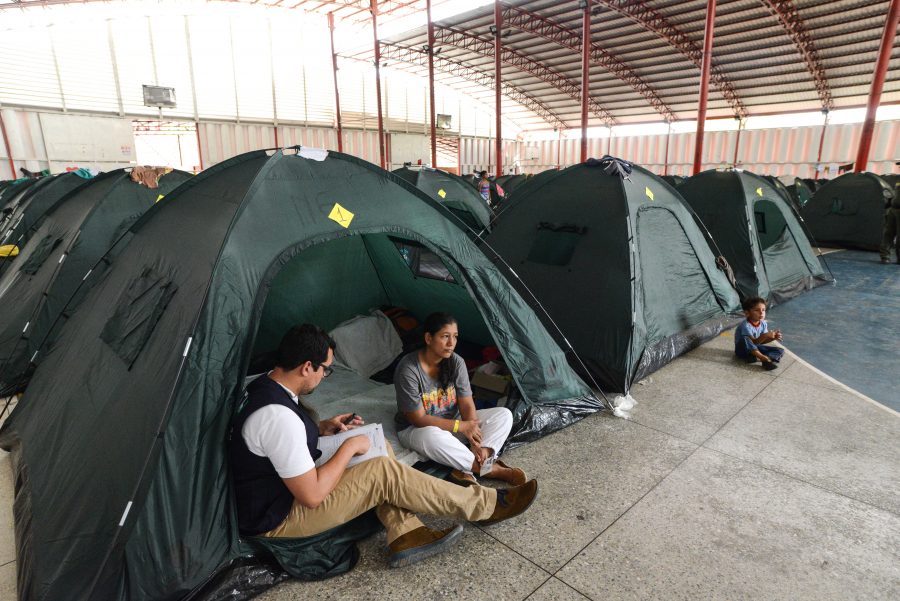 Complex Humanitarian Emergencies
CHEs involve an acute emergency layered over ongoing instability. Multiple scenarios can cause CHEs, like the civil wars in Syria and Yemen, the man-made political crisis in Venezuela, or the public health crisis in Congo.
Famine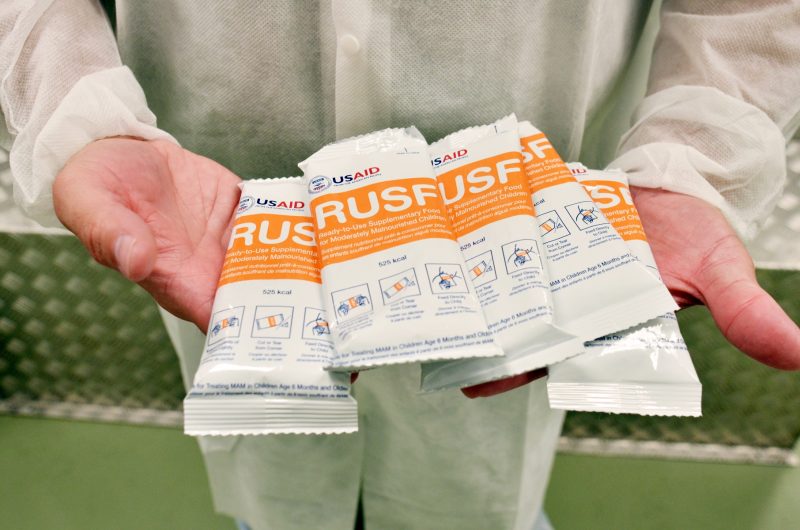 Famine
According to the United Nations' definition, a "famine" has taken hold when: at least 20 percent of households in an area face extreme food shortages; more than two people in 10,000 are dying each day (from both lack of food and reduced immunity to disease); and more than 30 percent of the population is experiencing acute malnutrition. 
Drought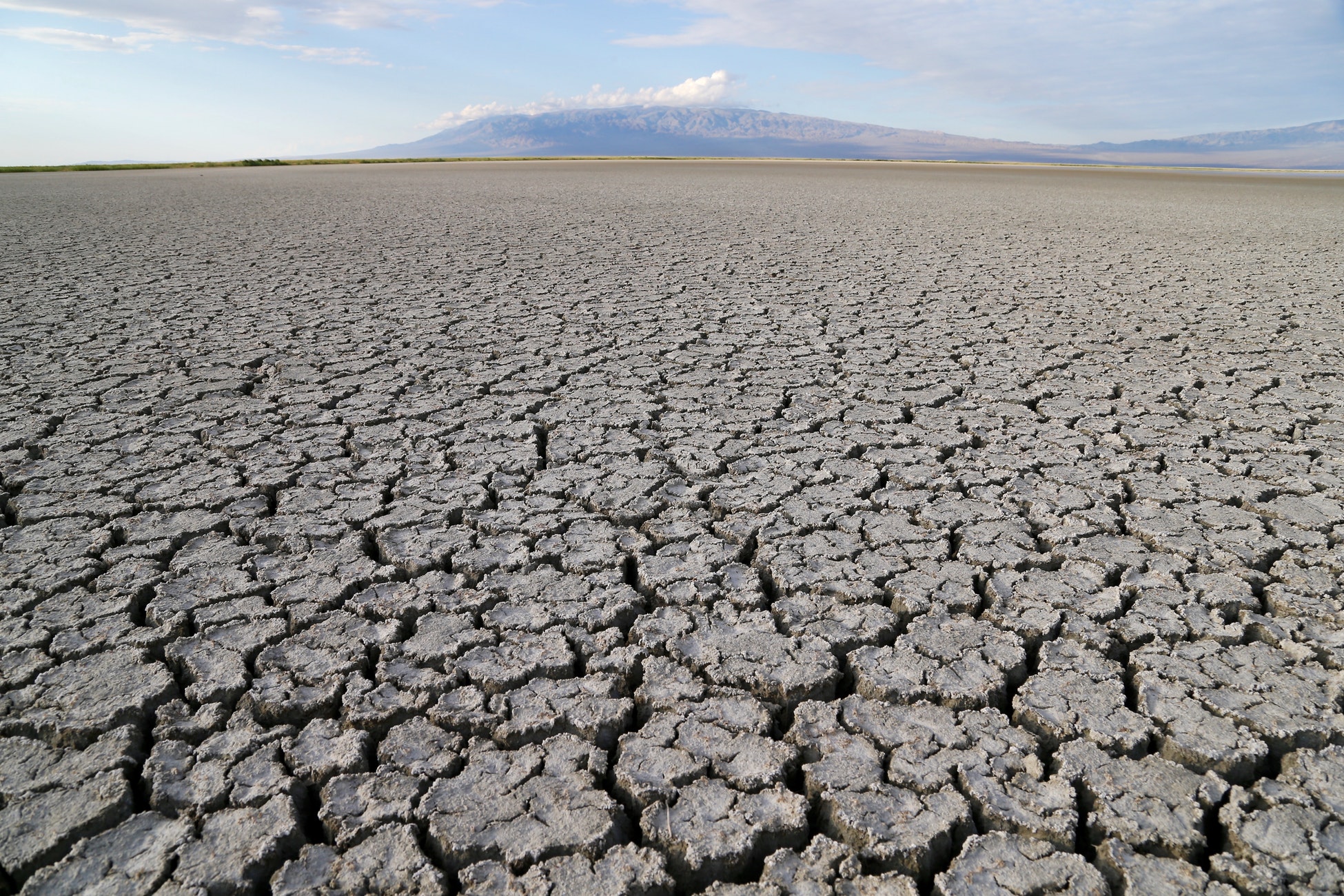 Drought
Drought is often defined as an unusual period of drier than normal weather that leads to a water shortage. Drought causes more deaths and displaces more people than any other disaster.