Ethiopia is Africa's oldest independent country and its second-most populous. The country made important development gains in last decade in education, health and food security, and economic growth.
However, the combination of armed conflict, climate shocks, disease outbreaks and the socioeconomic impacts of COVID-19 have led to the deterioration in humanitarian conditions in the country. In 2022, 25.9 million people, more than one-fifth of Ethiopia's population, need humanitarian assistance.
Ethiopia is one of six countries identified by United Nations (UN) agencies as requiring humanitarian action to prevent starvation and death. Four consecutive failed rainy seasons have resulted in an unprecedented drought that contributes to increased displacement and hunger. Immediate action is necessary to scale up and sustain humanitarian assistance through at least mid-2023 to avert the risk of famine.
(Photo: USAID is responding to growing humanitarian needs in Ethiopia's Tigray region. Source: USAID via @USAIDSavesLives)
Since November 2020, forces under Prime Minister Abiy Ahmed Ali have been fighting to oust Tigray People's Liberation Front (TPLF) f
rom its stronghold in the northern region of Tigray. Tensions had been growing since Abiy took power in 2018, and the feud
reached a boiling point
in September 2020 "when the Tigrayans held regional parliamentary elections in defiance of Abiy, who had postponed the vote across Ethiopia."
A five-month truce ended with renewed fighting between the TPLF and the Ethiopian government towards the end of August 2022. The International Commission of Human Rights Experts on Ethiopia expressed its deep concern about the renewal of hostilities.
The humanitarian crisis extends beyond the northern regions. According to ACAPS' March 2022 Global Risk Analysis, resource-based clashes because of continuing drought will likely increase insecurity and conflict displacement in the southern Oromia and Somali regions. Furthermore, Afar and Somali regions and parts of Oromia face suboptimal access to health services. Attacks in the Gambella region by the Oromo Liberation Army (OLA) and the Gambella Liberation Front (GLF) in June 2022 affected many people.
During a complex humanitarian emergency (CHE), immediate needs include shelter; food; water, sanitation and hygiene (WASH); health care; education; protection of at-risk populations and case management. These needs will continue through the course of the CHE.
Protection
Displacement contributes to and exacerbates protection risks. Protection concerns are growing, particularly for at-risk groups, including children, women, elderly persons and persons with disabilities, as families lose their socioeconomic and community-support structures. At least 7.9 million people are in need of protection services.
The United Nations Office for the Coordination of Humanitarian Affairs' (UNOCHA) response priorities for 2022 include multisectoral lifesaving and life-sustaining assistance, protection services and resilience-building.
Protection needs are high across Oromia because the scale of violence and needs of refugees in Tigray have increased following attacks targeting Eritrean refugees in the region. Reports of widespread conflict-related sexual violence in the Tigray region demonstrate the need for sufficient response.
An increase in the presence of protection partners is needed, particularly in Oromia and Benishangul Gomuz regions.
Food assistance and livelihood support
During the 2016-2017 drought in the Horn of Africa, catastrophe was avoided through early action. Scaling up assistance before widespread hunger arrived saved lives. The WFP warns that a lack of sufficient resources to meet humanitarian needs in Ethiopia threatens food security.
In their June 2022 Ethiopia Drought Response Situation Report, WFP said it had been forced "to cut food rations to 2.4 million people and only treat 17% of the malnourished children and mothers across southern and south-eastern Ethiopia due to severe funding shortages."
Ethiopia remains one of the countries of highest concern for FEWS NET, which expects much of the country to experience Crisis (IPC Phase 3) and Emergency (IPC Phase 4) outcomes in 2022. According to the Integrated Food Security Phase Classification (IPC), Phase 5 is famine.
Food assistance is needed in drought-affected regions, including specialized nutritious foods for malnourished children and mothers. Key forms of support for agro-pastoralists include seeds and fertilizers, and trainings on small-scale, drought-resistant agricultural techniques.
From July to December 2022, the revised Ethiopia Drought Response Plan says humanitarian partners will target "the vulnerable households from pastoralist and agro-pastoralists communities; internally displaced people (IDPs); and households with no or limited sources of incomes and food."
Health
An estimated 13 million people need emergency health assistance in Ethiopia due to conflict, drought and floods, including about three million displaced people.
In the coming months, the Ethiopia Health Cluster prioritized coordinating a health response to address the needs of drought-affected communities.
Readiness and response to COVID-19 also continue to be a priority. On July 10, a COVID-19 vaccination campaign was launched at Mekelle hospital in Tigray, the first such campaign in Tigray. Heavy rains pose a high risk of malaria and other water-borne diseases.
In Tigray, 3.9 million people need health services and interventions, and this number rises to more than 10 million people in Amhara. The pervasiveness of scabies continues to be a major concern in Tigray, with cases increasing eight-fold since the start of the year.
There remains a shortage of qualified health staff and the shortage is particularly observed for mental health and psychosocial support services. In many regions, reproductive health services were already over-stretched before the crisis. In the SNNP region alone, nearly 17,000 pregnant women experience obstetric complications with potentially deadly consequences, and more than 55,000 women and girls are expected to seek care related to sexual violence.
Rehabilitating and restocking health facilities destroyed by conflict and disasters is also needed. For example, only 94 health facilities in Afar, or 22% of the 414 facilities, are functional. Communicable disease outbreaks, poor and congested living conditions, poor water, sanitation and hygiene facilities and practices, and low vaccination coverage remain public health concerns.
The Center for Disaster Philanthropy (CDP) has a Global Recovery Fund that provides an opportunity for donors to meet the ongoing and ever-expanding challenges presented by global crises.
Contact CDP
Philanthropic contributions
If you would like to make a donation to the CDP Global Recovery Fund, please contact development.
(Photo: WFP food distribution in Tigray region. Credit: WFP)
Recovery updates
If you are a responding NGO or a donor, please send updates on how you are working on recovery from this disaster to Tanya Gulliver-Garcia.
We welcome the republication of our content. Please credit the Center for Disaster Philanthropy.
Donor recommendations
If you are a donor looking for recommendations on how to help with disaster recovery, please email Regine A. Webster.
Philanthropic and government support
Grants from the philanthropic community vary in size, focus and sector. The following are examples of the diversity of philanthropy's response:
Funders can share grants data with Candid quickly and easily.
Ethiopia's Humanitarian Response Plan (HRP) requests $2.75 billion to reach 22.3 million people targeted for assistance. The financial requirements in 2022 represent a significant increase from 2021 as does the number of people in need.
On April 21, 2022, the U.S. Agency for International Development (USAID) said it would provide nearly $313 million in additional humanitarian assistance to help people affected by the ongoing conflict in northern Ethiopia.
On July 27, 2022, USAID announced it would provide an additional $448 million in humanitarian assistance to Ethiopia. That announcement brings USAID's funding to more than $668 million for the Ethiopia emergency drought response in FY 2022.
However, additional funding is required to meet urgent lifesaving needs. In May 2022, there was a $338 million funding gap for humanitarian needs in northern Ethiopia alone. In their July 2022 Ethiopia Situation Report, UNOCHA noted the lack of sufficient funding to meet all humanitarian needs across several clusters.
More ways to help
As with most disasters and emergencies, cash donations are recommended by disaster experts as they allow for on-the-ground agencies to direct funds to the most significant area of need, support local economic recovery and ensure material donations do not detract from disaster recovery needs.
Donors can help in the following ways:
Provide unrestricted core funding for vetted humanitarian NGO partners that support the HRP. This is an efficient way to ensure the best use of resources in a coordinated manner. Funding the NGOs that have contributed to the HRP ensures that resources are directed to support the plan and use humanitarian partners' best knowledge.
Support early action to avert catastrophic outcomes, including famine. The current period of failed rains has hit a region that had barely begun to recover from the 2016-2017 drought. The threat of large-scale loss of life rises each day, and more funding is immediately needed. Early investment can help reduce the risk of larger catastrophic consequences that destroy lives and cost more to respond to.
Understand that recovery is possible in protracted and complex crisis settings. Even while focusing on immediate needs, remember that there are early and long-term recovery needs, too. We know that people who have been affected by shocks in complex humanitarian contexts can recover, improve their situation and build their resilience to withstand future shocks without waiting until the crisis is over, which may take years. Recovery is possible, and funding will be needed for recovery and resilience efforts alongside humanitarian funding. Recovery will take a long time, and funding will be needed throughout.
Recognize there are places and ways that private philanthropy can help that other donors may not. Private funders can support nimble and innovative solutions that leverage or augment the larger humanitarian system response, either filling gaps or modeling change that, once tested and proven, can be taken to scale within the broader humanitarian response structure. Philanthropy can also provide sustainable funding to national and local organizations that support operational costs.
Resources
Complex Humanitarian Emergencies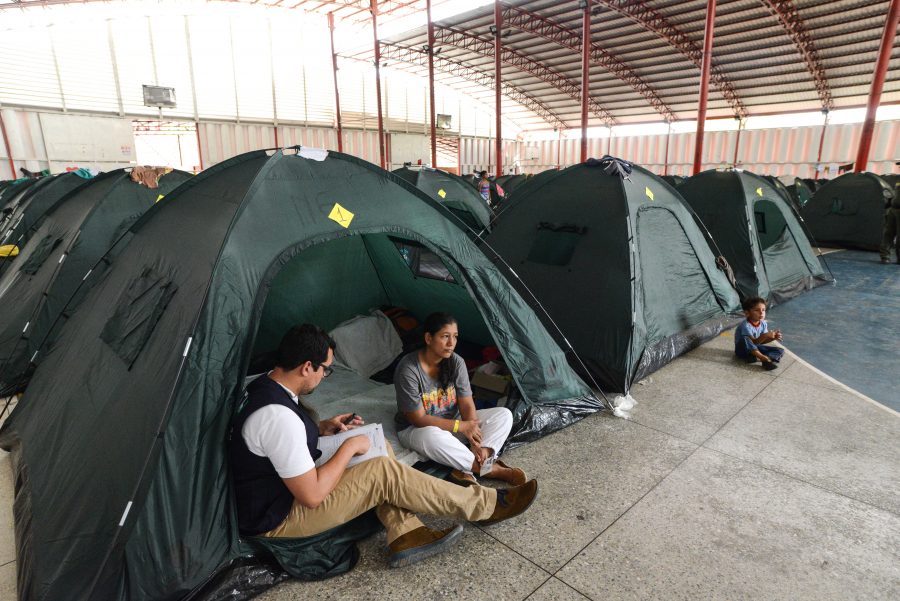 Complex Humanitarian Emergencies
CHEs involve an acute emergency layered over ongoing instability. Multiple scenarios can cause CHEs, like the civil wars in Syria and Yemen, the man-made political crisis in Venezuela, or the public health crisis in Congo.
Famine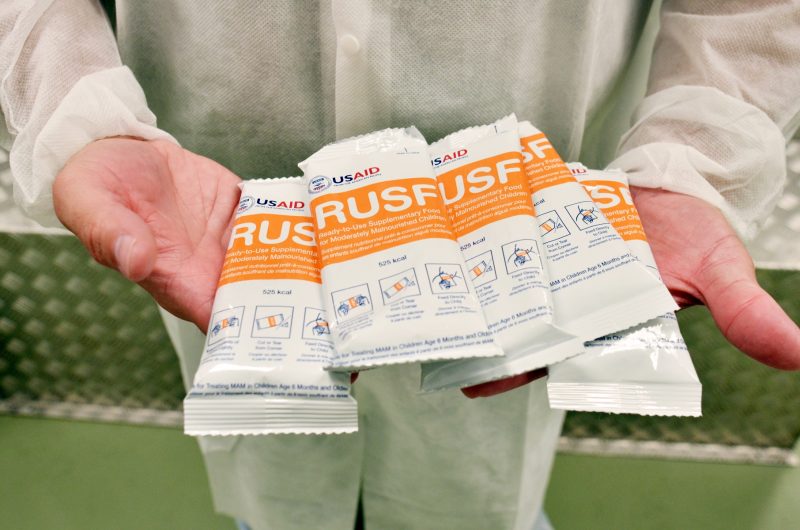 Famine
According to the United Nations' definition, a "famine" has taken hold when: at least 20 percent of households in an area face extreme food shortages; more than two people in 10,000 are dying each day (from both lack of food and reduced immunity to disease); and more than 30 percent of the population is experiencing acute malnutrition. 
Internally Displaced People
Internally Displaced People
Internally displaced persons are those who have been forced to flee their homes, in particular as a result of armed conflict, generalized violence, violations of human rights or disasters, and who have not crossed an internationally recognized border.