Ten years after gaining independence and three years after signing the most recent peace agreement, people in South Sudan continue to face deteriorating humanitarian conditions.
Conflict, public health challenges and climatic shocks have severely affected people's livelihoods and hindered access to essential services. The Human Development Index, launched in 1990 to look beyond gross domestic product as a measure of well-being, ranks South Sudan last globally. South Sudan's life expectancy is 55, people spend just 5.5 years in school on average and earn $768 a year.
In 2022, more than two-thirds of the country's population, 8.9 million people, will need humanitarian assistance, an increase of 600,000 since 2021. Ongoing conflict combined with severe flooding has led to large-scale displacement. There are 2.2 million internally displaced persons (IDPs) in South Sudan, and more than 2.3 million South Sudanese are refugees in neighboring countries.
(Photo: A view of the Protection of Civilians site in Bentiu, South Sudan. Source: World Humanitarian Summit; CC BY-ND 2.0)
South Sudan's 2022 Humanitarian Response Plan (HRP) targets 6.8 million people, including 3.4 million children and 1 million people with disabilities. UNOCHA, which prepared the HRP, expects approximately 8.3 million people, including refugees, will experience severe food insecurity at the peak of the 2022 lean season from May to July. Priority needs include food assistance, water, sanitation and hygiene (WASH), livelihoods and health.
South Sudan is among the top 10 countries in the world most vulnerable to the impacts of a changing climate, including droughts and flooding. In some parts of the country, floodwaters from the 2019-2020 rainy season had not yet receded by the start of the 2021 rainy season. Climate change combined with short-term changes, such as a change in seasonality of rains, have indirect effects on peace and security.
During a complex humanitarian emergency, immediate needs include shelter, food, water, sanitation and hygiene, health care, protection of at-risk populations and case management. These needs will continue through the course of the CHE.
The Center for Disaster Philanthropy has a Global Recovery Fund that provides an opportunity for donors to meet the ongoing and ever-expanding challenges presented by global crises. CDP also has a Disaster Recovery Fund that provides the chance for donors to meet the needs of those affected by this displacement crisis in the U.S. and territories.
Contact CDP
Donor recommendations
If you are a donor looking for recommendations on how to help with this crisis, please email Regine A. Webster.
Philanthropic and government support
South Sudan's 2022 HRP requested $1.7 billion to meet the needs of 6.8 million people targeted for assistance.
The UN and its partners launched the HRP on May 25, and 45.3% ($770.2 million) of the HRP is currently funded. The U.S. is the largest source of current funding, representing 72.1% ($555.6 million) of overall funding.. On July 7, the U.S. announced it would provide the country with an additional $117 million in humanitarian assistance. On Aug. 4, the U.S. announced an additional $106 million for the WFP. South Sudan's current HRP has seen a decrease of more than $20 million in funding compared to 2021.
Sara Beysolow Nyanti, the UN humanitarian coordinator for South Sudan, said the HRP reflects a commitment to protect vulnerable people, especially women and girls, the elderly, and those with ability challenges.
This appeal is in addition to the $1.2 billion requested in the 2022 South Sudan Regional Refugee Response Plan to support 2.3 million refugees in 2022.
Grants from the philanthropic community vary in size, focus and sector. The following are examples of the diversity of philanthropy's response:
More ways to help
As with most disasters and emergencies, cash donations are recommended by disaster experts as they allow for on-the-ground agencies to direct funds to the most significant area of need, support economic recovery and ensure donation management does not detract from disaster recovery needs.
Donors can help in the following ways:
Provide unrestricted core funding for vetted humanitarian NGO partners that support the 2022 HRP. This is an efficient way to ensure the best use of resources in a coordinated manner. Funding the NGOs that have contributed to the HRP ensures that resources are directed to support the plan and use humanitarian partners' best knowledge.
Understand that recovery is possible in protracted and complex crisis settings. Even while focusing on immediate needs, remember that there are early and long-term recovery needs, too. We know that people who have been affected by shocks in complex humanitarian contexts can recover and improve their situation without waiting until the crisis is over, which may take years. Recovery is possible, and funding will be needed for recovery efforts alongside humanitarian funding. Recovery will take a long time, and funding will be needed throughout.
Recognize there are places and ways that private philanthropy can help that other donors may not. Private funders can support nimble and innovative solutions that leverage or augment the larger humanitarian system response, either filling gaps or modeling change that, once tested and proven, can be taken to scale within the broader humanitarian response structure. Philanthropy can also provide sustainable funding to national and local organizations.
Resources
Water, Sanitation and Hygiene (WASH)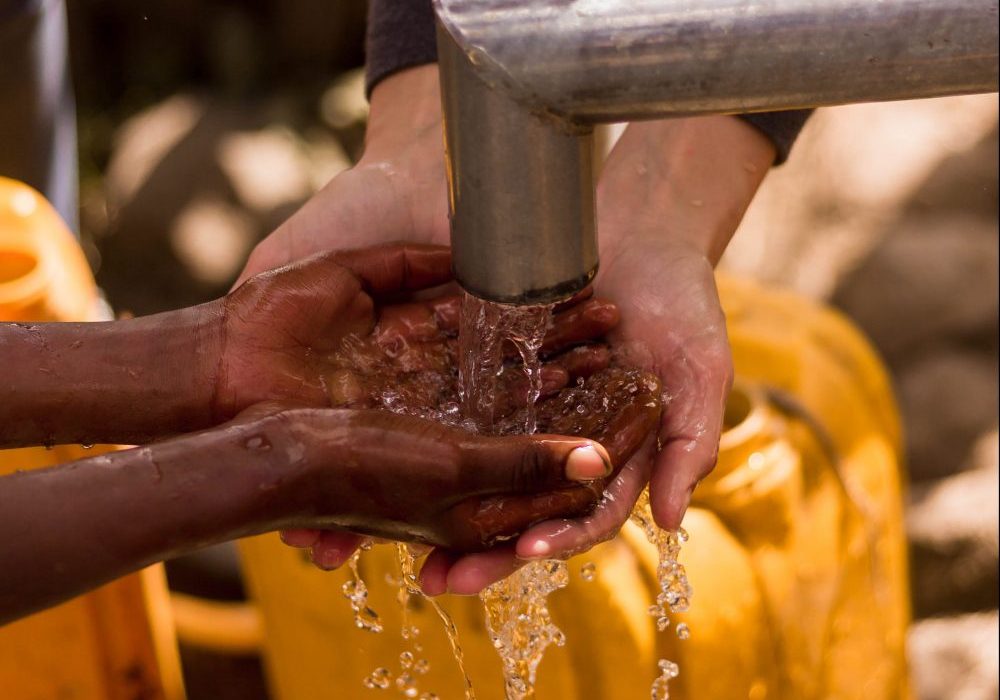 Water, Sanitation and Hygiene (WASH)
Water is one of the most necessary elements for life, yet according to the World Health Organization/UNICEF, 2.1 billion people lack access to safely managed drinking water. In addition, 4.5 billion people lack safely-managed sanitation facilities. Water, sanitation and hygiene (WASH) principles are of tremendous concern in everyday life, but can be heightened during an emergency or disaster.
Women and Girls in Disasters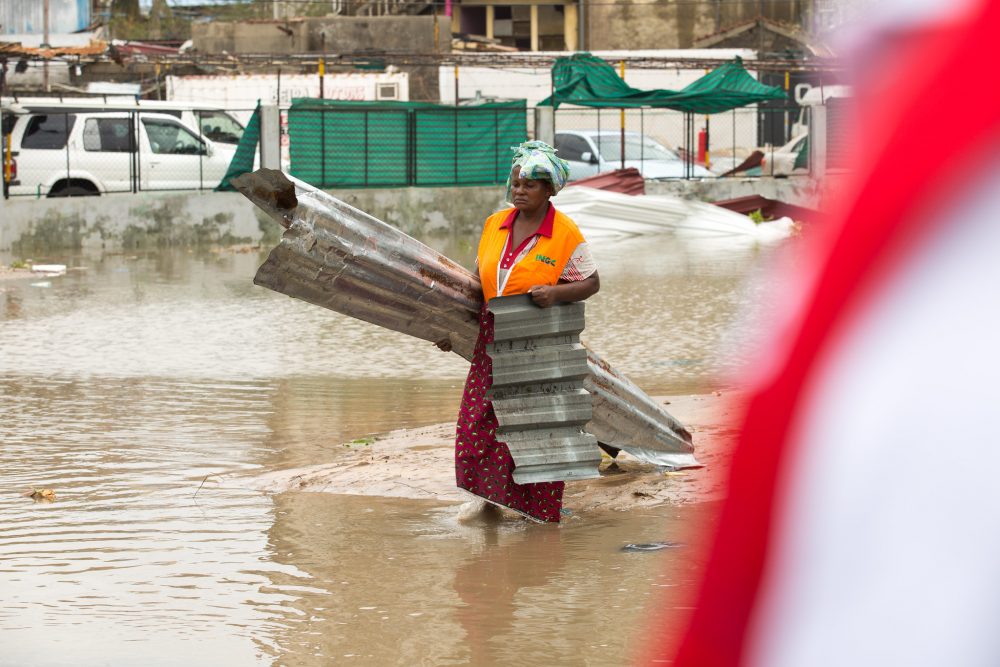 Women and Girls in Disasters
Pre-existing, structural gender inequalities mean that disasters affect women and girls in different ways than they affect boys and men. The vulnerability of females increases when they are in a lower socioeconomic group.
Refugees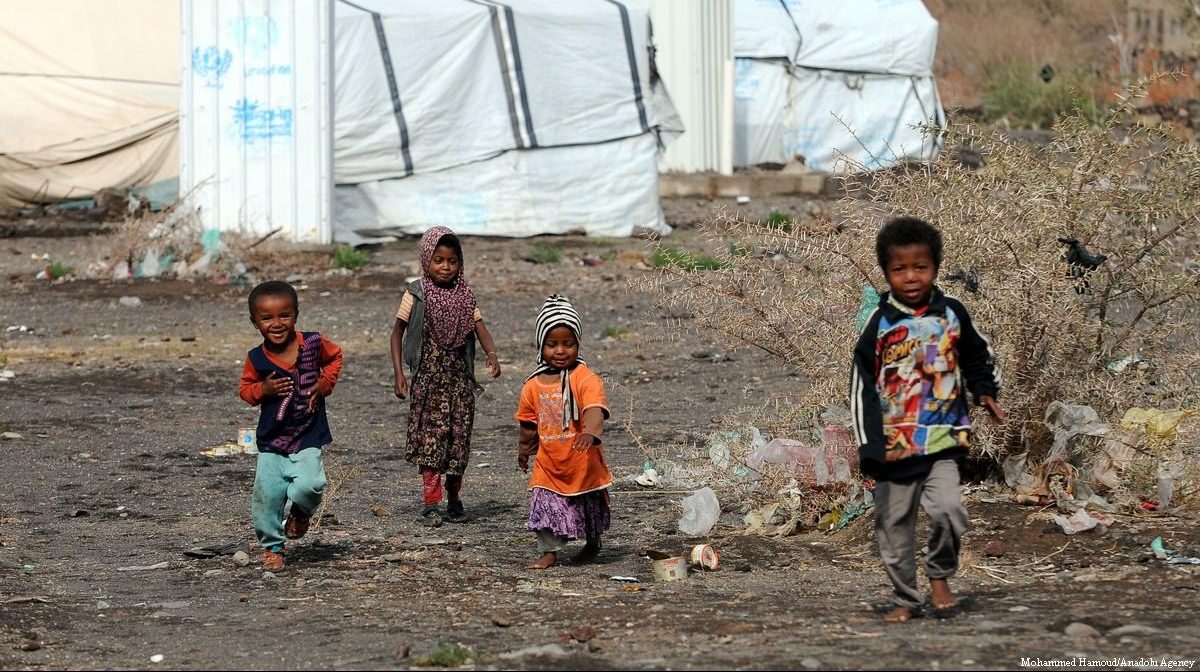 Refugees
Refugees are people who have been forced to flee their home countries because of persecution, war or violence. A refugee has a well-founded fear of persecution for reasons of race, religion, nationality, political opinion or membership in a particular social group. Many refugees are in exile to escape the effects of natural or human-made disasters.