Twelve years after gaining independence, people in South Sudan continue to face deteriorating humanitarian conditions.
Conflict, public health challenges, climatic and economic shocks, and poor governance have severely affected people's livelihoods and hindered access to essential services. Poverty is ubiquitous, exacerbated by these factors. The most recent household survey was conducted in 2016-2017 and revealed that 67.3% of South Sudan's population lived below the international poverty line.
The Human Development Index, launched in 1990 to look beyond gross domestic product as a measure of well-being, ranks South Sudan last globally. South Sudan's life expectancy is 55, people spend just 5.5 years in school on average and earn $768 a year.
In 2023, 9.4 million people will be in need of humanitarian assistance, 76% of South Sudan's population, and an increase of 500,000 people from 2022. In their June 2023 South Sudan Humanitarian Snapshot, the UN Office for the Coordination of Humanitarian Affairs (UNOCHA) said, "In June, conflict, food insecurity, public health challenges and climatic and economic shocks continued to drive humanitarian needs in South Sudan. The Sudan crisis has further aggravated people's already fragile situation, especially in the northern counties, with thousands of civilians continuing to flee to South Sudan."
Fighting erupted in neighboring Sudan in mid-April 2023 between the Sudanese Armed Forces and Rapid Support Forces. The conflict has displaced thousands within Sudan and forced thousands more to flee to South Sudan. Sudan's conflict will exacerbate the humanitarian situation in South Sudan.
Nicholas Haysom, the UN envoy for South Sudan, told the UN Security Council in June 2023 that the capacity of the government and humanitarian organizations to absorb the people crossing the border form Sudan into South Sudan "is under strain," with limited local resources in border towns, especially Renk. For more, see our Sudan Humanitarian Crisis disaster profile.
(Photo: A view of the Protection of Civilians site in Bentiu, South Sudan. Source: World Humanitarian Summit; CC BY-ND 2.0)
From December 2022 to January 2023, inter-communal violence in Greater Pibor Administrative Area and Jonglei state resulted in the deaths of at least 85 people and the displacement of many others. Safety and security concerns remain significant and impede humanitarian access.
In a report released in April 2023 by the UN Commission on Human Rights in South Sudan shows "how perpetrators of the most serious crimes – including widespread attacks against civilians and extrajudicial killings – go unpunished, with senior Government officials and military implicated in serious violations."
On April 3, 2023, the UN Human Rights Council extended the mandate of the Commission on Human Rights in South Sudan. Amnesty International called the extension of the mandate, "an important signal from the Human Rights Council that accountability is key."
The World Bank says 86 million Africans may be made homeless by climate change in the coming decades. The displaced people around the Sudd, a wetland at the center of South Sudan that is twice the size of Belgium, are among the first. United Nations (UN) agencies say four years of record rains have flooded two-thirds of South Sudan.
South Sudan is among the top 10 countries in the world most vulnerable to the impacts of a changing climate, including droughts and flooding. In some parts of the country, floodwaters from the 2019-2020 rainy season had not yet receded by the start of the 2021 rainy season.
During a complex humanitarian emergency, immediate needs include shelter, food, water, sanitation and hygiene, health care and protection of at-risk populations. These needs will continue through the course of the CHE.
The Center for Disaster Philanthropy has a Global Recovery Fund that provides an opportunity for donors to meet the ongoing and ever-expanding challenges presented by global crises. CDP also has a Disaster Recovery Fund that provides the chance for donors to meet the needs of those affected by this displacement crisis in the U.S. and territories.
Contact CDP
Donor recommendations
If you are a donor looking for recommendations on how to help with this crisis, please email Regine A. Webster.
Philanthropic and government support
Grants from the philanthropic community vary in size, focus and sector. The following are examples of the diversity of philanthropy's response:
South Sudan's 2023 HRP requested $1.7 billion to meet the needs of 6.8 million people targeted for assistance. As of Nov. 11, 2023, donors had funded just 53.8% of the 2023 HRP.. South Sudan's 2023 RRRP requires $1.33 billion to meet the critical needs of more than 2.2 million refugees and asylum seekers and 1.89 million members of their hosting communities. The October 2023 Global Humanitarian Overview Update identified South Sudan's regional response plan as one of 18 plans that have less funding recorded and less coverage of requirements than at the same time last year.
On July 7, 2022, the U.S. announced it would provide the country with an additional $117 million in humanitarian assistance. On Aug. 4, 2022, the U.S. announced an additional $106 million for the WFP. An investment of $43.5 million in youth development in the country was announced by the U.S. on Nov. 16, 2022. The U.S. Agency for International Development said on Feb. 22, 2023, that it would provide $3 million for agriculture resilience programs in South Sudan.
More ways to help
As with most disasters and emergencies, cash donations are recommended by disaster experts as they allow for on-the-ground agencies to direct funds to the most significant area of need, support economic recovery and ensure donation management does not detract from disaster recovery needs.
Donors can help in the following ways:
Provide unrestricted core funding for vetted humanitarian NGO partners that support the 2022 HRP. This is an efficient way to ensure the best use of resources in a coordinated manner. Funding the NGOs that have contributed to the HRP ensures that resources are directed to support the plan and use humanitarian partners' best knowledge.
Prioritize investments in local organizations. Local humanitarian leaders and organizations play a vital role in providing immediate relief and setting the course for long-term equitable recovery in communities after a disaster or crisis. However, these leaders and organizations are mostly under-resourced and underfunded. Grant to locally-led entities as much as possible. When granting to trusted international partners with deep roots in targeted countries, more consideration should be given to those that empower local and national stakeholders.
Understand that recovery is possible in protracted and complex crisis settings. Even while focusing on immediate needs, remember that there are early and long-term recovery needs, too. We know that people who have been affected by shocks in complex humanitarian contexts can recover and improve their situation without waiting until the crisis is over, which may take years. Recovery is possible, and funding will be needed for recovery efforts alongside humanitarian funding. Recovery will take a long time, and funding will be needed throughout.
Recognize there are places and ways that private philanthropy can help that other donors may not. Private funders can support nimble and innovative solutions that leverage or augment the larger humanitarian system response, either filling gaps or modeling change that, once tested and proven, can be taken to scale within the broader humanitarian response structure. Philanthropy can also provide sustainable funding to national and local organizations.
Resources
Complex Humanitarian Emergencies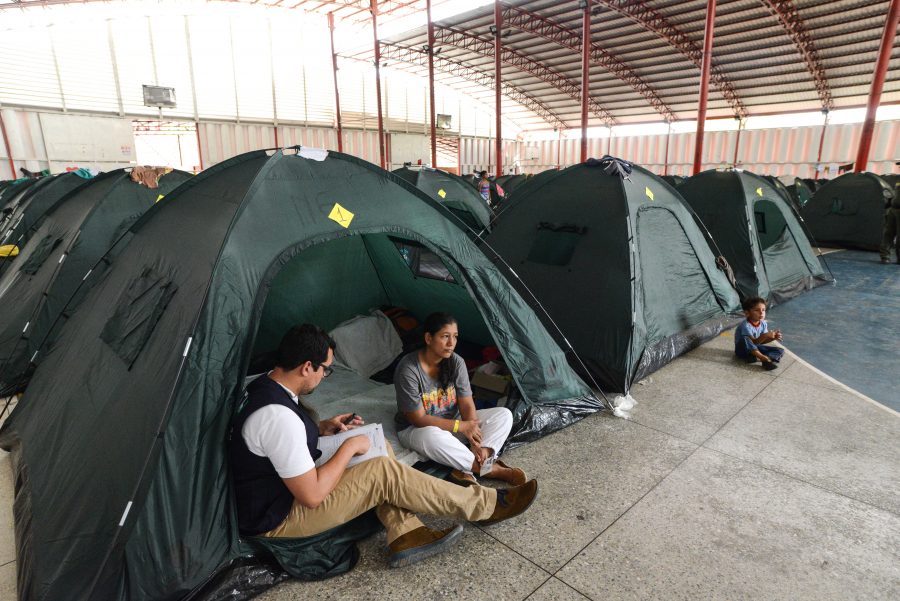 Complex Humanitarian Emergencies
CHEs involve an acute emergency layered over ongoing instability. Multiple scenarios can cause CHEs, like the civil wars in Syria and Yemen, the man-made political crisis in Venezuela, or the public health crisis in Congo.
Floods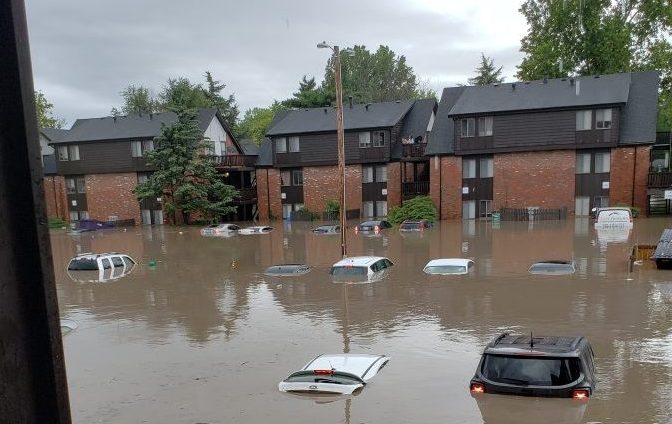 Floods
Flooding is our nation's most common natural disaster. Regardless of whether a lake, river or ocean is actually in view, everyone is at some risk of flooding. Flash floods, tropical storms, increased urbanization and the failing of infrastructure such as dams and levees all play a part — and cause millions (sometimes billions) of dollars in damage across the U.S. each year.
Resilience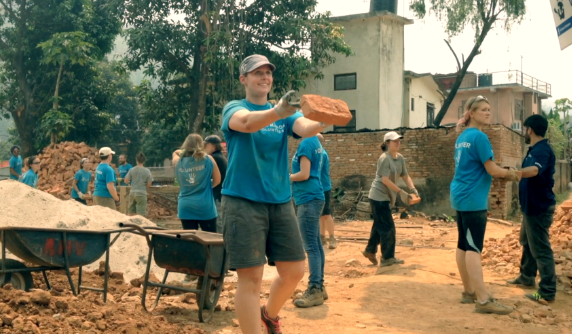 Resilience
The Latin root of "resilience" means to bounce back, but every field has its own definition and most individuals within each discipline will define it differently. Learn more.