What we're watching: Weekly disaster update, October 23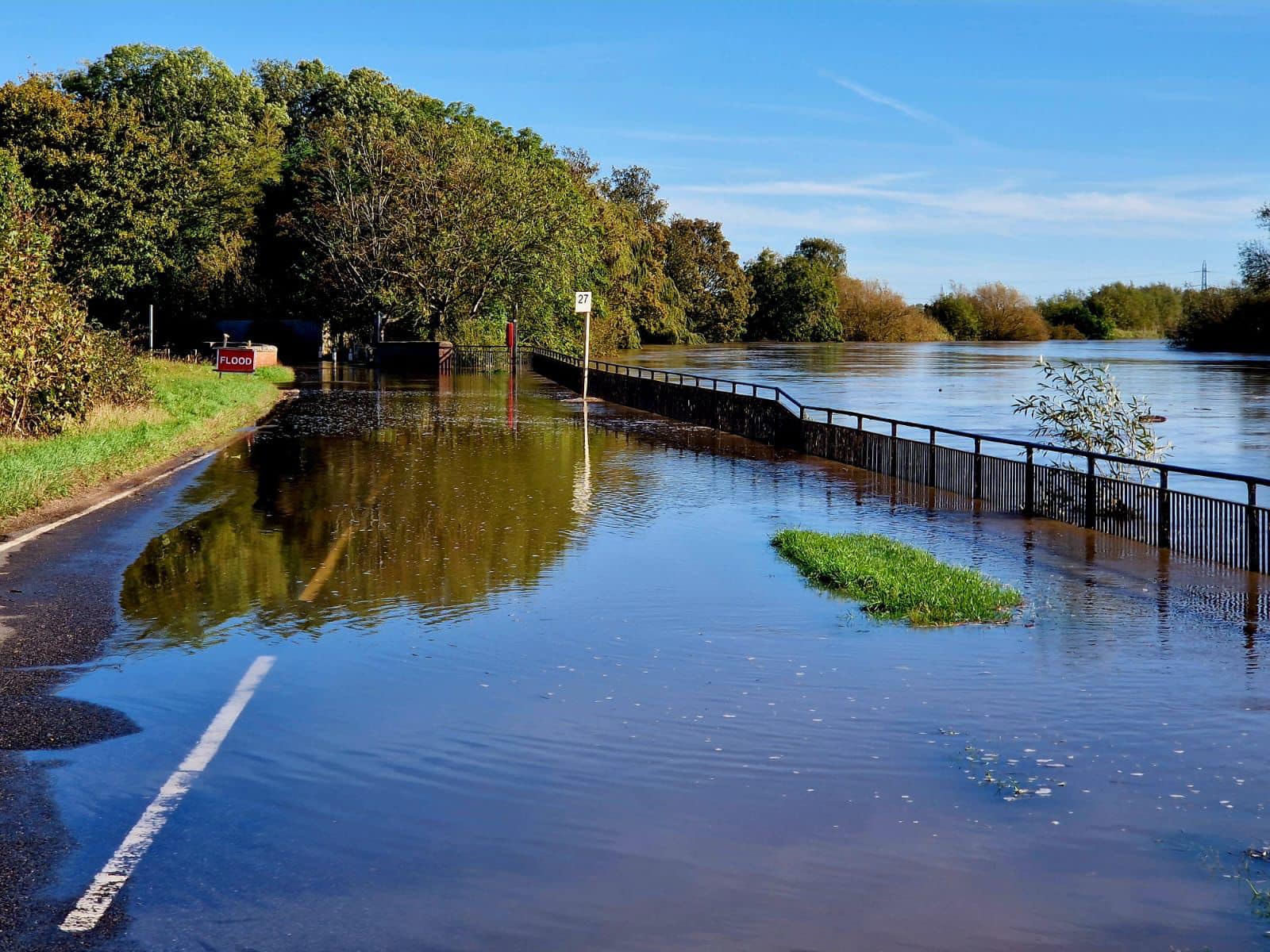 We know all too well that disaster can strike anytime, anywhere in the world. Some disasters make headlines; others do not. Here at the Center for Disaster Philanthropy (CDP), we monitor the status of disasters worldwide and compile a list of the ones we're tracking weekly, along with relevant disaster-related media coverage.
Here's what we're watching for the week of Oct. 23, 2023.
New or Emerging Disasters
Flooding – United Kingdom: Storm Babet brought heavy rain, which resulted in flooding, across Scotland and England since Oct. 19. At least six people have died, and 104 flood warnings still were in effect at the time of writing on Oct. 23. The Environment Agency said around 1,250 properties in England had been flooded and more rain is expected. Residents of some 500 homes in the Nottinghamshire town of Retford were asked to evacuate due to flooding. The Nottinghamshire County Council also declared a major incident.
BBC Weather forecaster Gemma Plumb said, "There were a number of places in north and east England, and in Scotland, that saw at least a month's worth of rain in a few days."
Scotland's First Minister Humza Yousaf pledged government support when visiting those affected in the town of Brechin. The First Minister said the government had already committed to providing more than $184 million (£150 million) for flooding support.
Hurricane – Antigua and Barbuda: Hurricane Tammy made landfall on Oct. 22 on the smaller of country Antigua and Barbuda's two major islands, Barbuda, with 85 miles per hour winds. No major damage was reported; however, the storm caused flooding and knocked out power. As of Oct. 23, there was no timeline for restoring power to the island.
More than a dozen island nations were impacted by the dangerous rip currents, heavy rain and strong winds from Tammy. The storm is the 19th named tropical system and the seventh hurricane of the 2023 Atlantic season. After passing through the Lesser Antilles of the eastern Caribbean over the weekend, Tammy continued to move to the north on Oct. 23.
Hurricane – Mexico: Once a Category 4 hurricane, Norma made landfall as a Category 1 hurricane near el Pozo de Cota, west-northwest of Cabo San Lucas. The region is vulnerable to rain and its effects because it is typically dry.
Some neighborhoods lost power, and some informal settlements had become isolated due to rising water. The storm moved northeast, crossing the Gulf of California toward the Mexico mainland's Sinaloa state, where schools were closed on Oct. 23.
Previous/Ongoing Disasters
Complex Humanitarian Emergency – Gaza and Israel: On Oct. 22, the Rafah crossing with Egypt opened for the second consecutive day. Fourteen trucks carrying food, water and medical supplies entered Gaza, equivalent to about 3% of the daily average volume of commodities entering Gaza before the hostilities. The aid deliveries have not included fuel, meaning the UN Relief and Works Agency for Palestine Refugees in the Near East will finish its fuel reserves within the next three days. No fuel also means no functioning water desalination. There are 1.4 million internally displaced people in Gaza.
Earthquake – Afghanistan: More than 21,500 homes have been destroyed, mostly in Herat, Injil and Zindajan districts since the first of four devastating earthquakes on Oct. 7. The UN and humanitarian partners released the Herat Earthquake Response Plan, which will focus on meeting the needs of 114,000 of the most affected people by the earthquakes over the winter period.
Earlier this year, the World Food Programme was forced to reduce the amount of food families in Afghanistan receive due to a massive funding shortfall. The UN agency says the earthquakes have left thousands hungry, and more funding is needed.
For more, see our Afghanistan Humanitarian Crisis disaster profile.
In addition to the disasters listed above, we actively monitor the following disasters or humanitarian emergencies. For more information, see the relevant disaster profiles, which are updated regularly.
Complex Humanitarian Emergencies – Democratic Republic of Congo (DRC)
Many places worldwide are experiencing emergencies caused by conflict, climate change, drought, famine, economic challenges and other conditions that combine to create a complex humanitarian emergency (CHE). CDP maintains complete profiles on several CHEs, and what CDP considers Level 1 CHEs are profiled in this weekly blog post and tracked.
The humanitarian emergency in the Democratic Republic of Congo (DRC) is one of the longest running on the African continent.
According to the United Nations Office of the Coordination of Humanitarian Affairs, "Until a solution to the conflict is identified, humanitarian needs are likely to continue to increase, with insufficient levels of funding to assist all those in need."
The main armed groups operating in the North Kivu had declared themselves ready to lay down arms near the end of September. However, within days, coordinated attacks were launched on Masisi and Rutshuru territory villages, displacing more than 145,000 people who needed shelter, food, water and healthcare support.
Speaking before the UN Security Council on Oct. 17, the UN Special Envoy for Africa's Great Lakes region urged the international community to provide more substantial humanitarian assistance and facilitate the return of displaced people to their homes.
Approximately 25.4 million people in DRC are experiencing high levels of acute food insecurity. Key factors include conflict, shocks and natural hazards, increased food prices and deterioration of basic infrastructure. The Africa Center for Strategic Studies says unresolved conflicts drive the continent's food crisis, including in DRC.
CDP recommends cash as a recovery strategy. Direct cash assistance can allow families to purchase items and services that address their multiple needs. It gives each family flexibility and choice, ensuring that support is relevant and timely. This month, a story published by UNOCHA describes how cash assistance empowers displaced people in DRC.
As of Oct. 16, donors had funded just 36.4% of DRC's 2023 Humanitarian Response Plan.
Upcoming webinar
Nov. 9: Indigenous land management: Decreasing disasters and increasing resilience
What We're Reading
A French train carrying members of the European Parliament and their teams to Strasbourg made an unplanned detour to Disneyland Paris due to a signaling error. Daniel Freund, a German MEP, joked: "We are NOT a Mickey Mouse parliament."