Even before the withdrawal of international forces and diplomatic missions and the takeover by the Taliban in August 2021, Afghanistan was one of the world's largest and most complex humanitarian emergencies (CHEs).
The humanitarian situation has worsened in the months since the withdrawal, with the United Nations Development Program (UNDP) projecting that by the middle of 2022, Afghanistan could face "universal poverty," with 97% of Afghans living below the World Bank-designated international poverty line of $1.90 a day.
Decades of war, recurring natural hazards, chronic poverty, drought, widespread food insecurity and the COVID-19 pandemic have resulted in millions of Afghans in need of humanitarian assistance – more than half the country's population.
(Photo: Afghan refugees in Iran. Source: EU/ECHO Pierre Prakash via Flickr; CC BY-NC-ND 2.0)
In addition to the political, social and economic shocks from conflict and the withdrawal of international forces, disaster risk is becoming an increasing driver of underlying need. A national drought was officially declared in June 2021 and is the worst in more than 30 years.
The most at-risk populations, according to the 2022 Humanitarian Response Plan (HRP), include the urban poor, minority groups, undocumented recent returnees, children, the elderly, households headed by women, people with disabilities, marginalized ethnic groups and those exposed to forced, multiple and often extended periods of displacement.
Latest Updates
Tips for donors on Afghanistan's complex humanitarian emergency
Tips for donors on Afghanistan's complex humanitarian emergency
Immediate needs during a complex humanitarian emergency include emergency shelter, food, water, sanitation and hygiene, evacuation support, family reconnection, health care, protection of at-risk populations and case management. These needs will continue through the course of the CHE and into the recovery period.
The Center for Disaster Philanthropy (CDP) has a Global Recovery Fund that provides an opportunity for donors to meet the ongoing and ever-expanding challenges presented by global crises. CDP also has a Disaster Recovery Fund that provides the chance for donors to meet the needs of those affected by this displacement crisis in the U.S. and territories.
Contact CDP
Recovery updates
If you are a responding NGO or a donor, please send updates on how you are working on recovery from this disaster to Tanya Gulliver-Garcia.
(Photo: Women walk among makeshift tents in a camp for internally displaced people in Mazar-e Sharif city in northern Afghanistan. Source: UNHCR/Edris Lutfi)
Donor recommendations
If you are a donor looking for recommendations on how to help with disaster recovery, please email Regine A. Webster.
Philanthropic and government support
CDP awarded a $150,000 grant to KIND to expand its capacity to provide legal representation and reunifications for children and their families from Afghanistan and children arriving at the southern border of the U.S.
The Community Sponsorship Hub, a sponsored project of Rockefeller Philanthropic Advisors, Inc., is a partner in a joint initiative called The Sponsor Circle Program, which is a community-led resettlement initiative that allows Americans to help welcome an Afghan newcomer to their communities.
The country's 2022 HRP requested $4.4 billion to reach 22.1 million people in need "due to the consequences of decades of conflict, recurrent natural disasters, lack of recovery from past disasters and the added shock from the takeover of the government, subsequent sudden pause in international assistance and resulting economic shocks."
On the day the appeal for $4.4 billion was announced, UN Emergency Relief Coordinator Martin Griffiths said, "This is the largest ever appeal for a single country for humanitarian assistance and it is three times the amount needed, and actually fundraised in 2021."
This appeal is in addition to the $623 million requested by UNHCR to support refugees and host communities in five neighboring countries for the 2022 Afghanistan Situation Regional Refugee Response Plan.
Only 31.8% of the $4.4 billion requested in the 2022 HRP is currently funded. The largest sources of response plan funding are the U.S. ($459.6 million), the Asian Development Bank ($380 million) and the U.K. ($133.9 million).
The UN Secretary-General António Guterres launched a High-level Pledging Event on March 31 that aimed to increase funding for Afghanistan from international donors. In calling the international community to action, Guterres said, "Wealthy, powerful countries cannot ignore the consequences of their decisions on the most vulnerable." According to UN officials, donor countries pledged only $2.44 billion towards the $4.4 billion appeal.
More ways to help
As with most disasters and emergencies, cash donations are recommended by disaster experts as they allow for on-the-ground agencies to direct funds to the most significant area of need, support economic recovery and ensure donation management does not detract from disaster recovery needs.
Donors can help in the following ways:
Provide unrestricted core funding for vetted humanitarian NGO partners that support the 2022 Afghanistan Humanitarian Response Plan (HRP). This is an efficient way to ensure the best use of resources in a coordinated manner. Funding the NGOs that have contributed to the HRP ensures that resources are directed to support the plan and use humanitarian partners' best knowledge.
Support the nine refugee resettlement agencies that work in coordination with the federal government to determine where refugees are settled here, depending on U.S. ties, and agency and community capacity. A quick expansion of capacity to do the work requires flexible and rapid funding.
At a local domestic level, support housing, employment, medical assistance, assistance with school enrollment and other programs. Again, flexible funding allows for directing funding toward the most critical needs.
Related resources
Complex Humanitarian Emergencies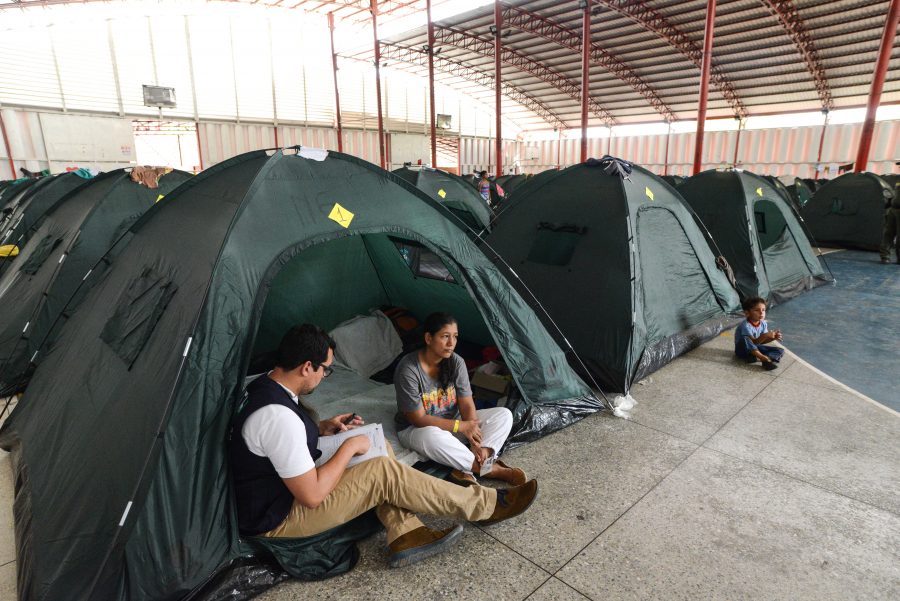 Complex Humanitarian Emergencies
CHEs involve an acute emergency layered over ongoing instability. Multiple scenarios can cause CHEs, like the civil wars in Syria and Yemen, the man-made political crisis in Venezuela, or the public health crisis in Congo.
Nutrition
Nutrition
In the immediate wake of a natural disaster, feeding and sheltering are two of the major issues that are addressed immediately following evacuation or search and rescue operations. These are core elements of survival and are an important area for government and nongovernmental responders.
Women and Girls in Disasters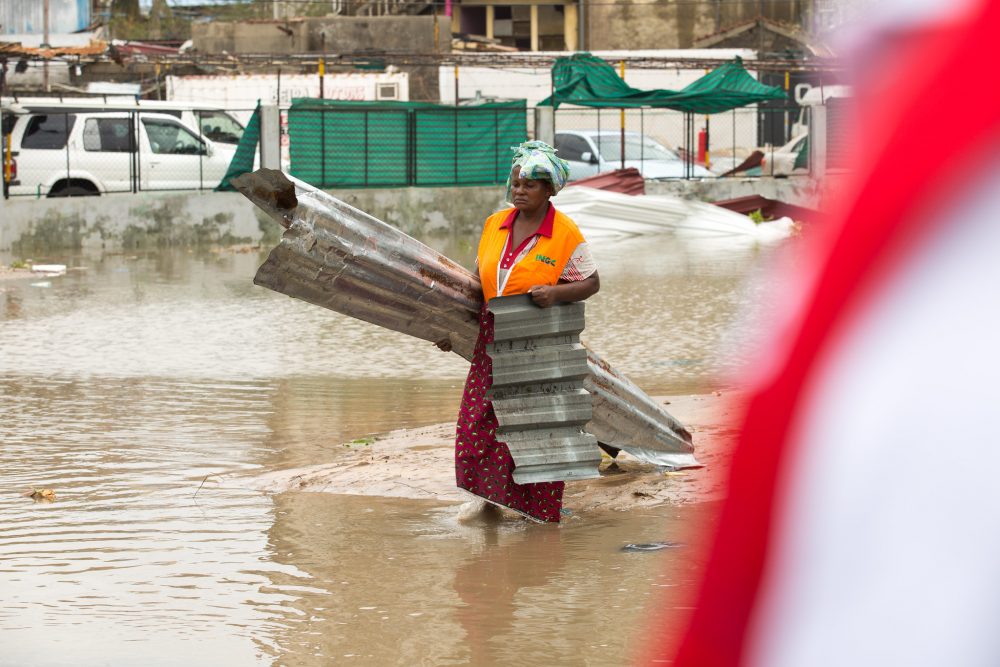 Women and Girls in Disasters
Pre-existing, structural gender inequalities mean that disasters affect women and girls in different ways than they affect boys and men. The vulnerability of females increases when they are in a lower socioeconomic group.