Even before the withdrawal of international forces and diplomatic missions and the takeover by the Taliban in August 2021, Afghanistan was one of the world's largest and most complex humanitarian emergencies (CHEs). More than one year after the withdrawal, enormous humanitarian needs remain.
The 2023 Afghanistan Humanitarian Needs Overview (HNO) says Afghanistan is facing an unprecedented humanitarian crisis "with a very real risk of systemic collapse and human catastrophe." While in past years humanitarian needs have been driven mainly by conflict, the key drivers of humanitarian need in 2023 include drought, climate change, protection threats (particularly for women and girls) and the economic crisis.
Two-thirds of the country's population will need humanitarian assistance in 2023. The UN Office for the Coordination of Humanitarian Affairs (UNOCHA) estimates that a record 28.3 million people will need humanitarian and protection assistance in 2023, up from 24.4 million in 2022 and 18.4 million in 2021. The 2023 Afghanistan Humanitarian Response Plan (HRP) requests $4.6 billion to reach 23.7 million people.
According to Dr. Ramiz Alakbarov, the Humanitarian Coordinator for Afghanistan, "[the country] is at a tipping point. The urgent priority right now is to maintain the humanitarian response to the best extent possible, avert famine, prevent disease outbreaks and avoid excess mortality."
The World Food Programme and the Food and Agriculture Organization of the UN warn the acute food insecurity situation in Afghanistan is likely to continue June to November 2023.
There are signs that financial support is not keeping pace with the enormous needs. The World Food Programme (WFP) said that due to funding constraints, at least four million people would receive just half of what they need to get by in March 2023. An estimated 95% of Afghans are not getting enough to eat, with that figure rising to nearly 100% in female-headed households. Ramiz Alakbarov, the UN Resident and Humanitarian Coordinator in Afghanistan, said on March 15 that "the fate of an entire generation of Afghans is at stake."
In addition to the political, social and economic shocks from conflict and the withdrawal of international forces, disaster risk is becoming an increasing driver of underlying need. A national drought was officially declared in June 2021 and is the worst in more than 30 years.
In eastern Afghanistan, flash floods in late August 2022 killed at least 20 people in Logar province, with thousands of homes and agricultural land damaged. A 5.9 magnitude earthquake hit eastern Afghanistan on June 22, 2022, killing more than 1,000 people and leaving 362,000 in need of humanitarian assistance.
The scale and severity of the issues confronting Afghanistan prompted the UN Security Council to adopt a resolution on March 16, 2023, calling for independent recommendations on how a united international community should address the challenges, including the Taliban's curtailment of education and work for women and girls, terrorism, and the country's dire humanitarian and economic situation.
(Photo: Afghan refugees in Iran. Source: EU/ECHO Pierre Prakash via Flickr; CC BY-NC-ND 2.0)
2022 was a challenging year for women's rights in Afghanistan, which provides the starkest picture of what the total erosion of women's rights looks like, according to Human Rights Watch. In December 2022, the Taliban announced a ban on Afghan women working in non-governmental organizations (NGOs).
The Taliban went further in April 2023 when it said Afghan women employed with the UN mission could no longer report for work, prompting the organization to review its presence in the country. The Spokesman for UN Secretary-General António Guterres said on April 5, 2023, "The Secretary-General strongly condemns the Taliban's decision to ban Afghan women from working with the United Nations in Afghanistan. This is a violation of the inalienable fundamental human rights of women." The UN deputy secretary-general has also said it may propose a meeting with the Taliban to discuss recognition.
Women workers are critical to humanitarian operations in Afghanistan, and the ban is already having consequences. As UN Women survey of humanitarian partners released on Feb. 8, 2023 showed that 93% of organizations are seeing an increased impact on their access to affected women. As NGOs suspend or scale back their operations, they warn that thousands of Afghans will miss out on lifesaving humanitarian assistance.
As the crisis worsens, the UN secretary-general dispatched his deputy, Amina Mohammad, the UN's most senior woman, with a team to speak to senior Taliban leaders about reversing restrictions. Until the ban is reversed, some NGOs are forced to decide whether to continue operations based on assurances from the Taliban or government ministries.
As reported by The New Humanitarian, an internal letter from UN staff in Afghanistan says the UN response to the Taliban's ban on Afghan women working for the group is fragmented and "incoherent", warning that it risks long-term harm to aid operations.
According to Human Rights Watch, since capturing Kabul in August 2021, "Taliban authorities have imposed severe restrictions on women's and girls' rights, suppressed the media, and arbitrarily detained, tortured, and summarily executed critics and perceived opponents, among other abuses."
In November 2022, the Taliban ordered judges in the country to fully impose their interpretation of Sharia Law, which experts fear will lead to a further deterioration of human rights in Afghanistan. Following a visit to the country in November 2022, Richard Bennett, UN Special Rapporteur on the situation of human rights in Afghanistan, concluded that "the country continues to experience a serious crisis and urgent action is needed from all parties to avert a further deterioration of the situation."
Latest Updates
Long-term solutions must be prioritized in Afghanistan
Long-term solutions must be prioritized in Afghanistan
Complex humanitarian emergencies: How do donors prioritize when global needs are so great?
Complex humanitarian emergencies: How do donors prioritize when global needs are so great?
Tips for donors on Afghanistan's complex humanitarian emergency
Tips for donors on Afghanistan's complex humanitarian emergency
Immediate needs during a complex humanitarian emergency include emergency shelter, food, water, sanitation and hygiene, evacuation support, family reconnection, health care, protection of at-risk populations and case management. These needs will continue through the course of the CHE and into the recovery period.
The Center for Disaster Philanthropy (CDP) has a Global Recovery Fund that provides an opportunity for donors to meet the ongoing and ever-expanding challenges presented by global crises. CDP also has a Disaster Recovery Fund that provides the chance for donors to meet the needs of those affected by this displacement crisis in the U.S. and territories.
Contact CDP
Recovery updates
If you are a responding NGO or a donor, please send updates on how you are working on recovery from this disaster to Tanya Gulliver-Garcia.
(Photo: Women walk among makeshift tents in a camp for internally displaced people in Mazar-e Sharif city in northern Afghanistan. Source: UNHCR/Edris Lutfi)
Donor recommendations
If you are a donor looking for recommendations on how to help with disaster recovery, please email Regine A. Webster.
Philanthropic and government support
CDP awarded a $100,000 grant to Concern Worldwide in 2022 through the COVID-19 Recovery Fund to support Afghan communities in strengthening resiliency to withstand the continued effects of the COVID-19 pandemic and recover from the pandemic's economic impacts by increasing access to water back to pre-pandemic levels. At the project's completion, water canals were desilted, and new water ponds constructed, which increased water storage options for the communities. The project utilized a cash-for-work strategy, allowing community members to participate in the project and earn income that was critical given high levels of food insecurity in the area.
CDP awarded a $150,000 grant to KIND in 2021 through the Disaster Recovery Fund to expand its capacity to provide legal representation and reunifications for children and their families from Afghanistan and children arriving at the southern border of the U.S.
CDP awarded a $250,000 grant to Save the Children in 2022 through the Global Recovery Fund to provide Afghan and host community children in Pakistan with early childhood social-emotional learning skills to mitigate the impact of trauma caused by forced migration. This pilot project will use Sesame Workshop content and resources and work with TKF, a local Afghan partner.
CDP awarded a $215,000 grant to Miyamoto in 2022 to repair 15 family compounds damaged or destroyed by the June 2022 earthquake in Afghanistan prior to the onset of winter, leading to shelters that are more resilient and better winterized.
CDP awarded a $316,500 grant to Teach for All, in collaboration with Teach for Afghanistan Organization, from the COVID-19 Response Fund to recruit 50 new female teachers for a new cohort over a two year period to provide Afghan children with quality education, teach children important social and emotional learning skills, increase awareness on protection measures for COVID-19 within schools and communities and avoid learning loss due to COVID-related school closures by providing alternate learning opportunities to 15,000 Afghan children.
The Community Sponsorship Hub, a sponsored project of Rockefeller Philanthropic Advisors, Inc., is a partner in a joint initiative called The Sponsor Circle Program, which is a community-led resettlement initiative that allows Americans to help welcome an Afghan newcomer to their communities.
On the day the appeal for $4.4 billion to support the 2022 Afghanistan HRP was announced, UN Emergency Relief Coordinator Martin Griffiths said, "This is the largest ever appeal for a single country for humanitarian assistance and it is three times the amount needed, and actually fundraised in 2021." As of Jan. 18, donors had funded 59% of the $4.4 billion requested in the 2022 HRP is currently funded.
The 2023 Afghanistan HRP requests $4.6 billion to reach 23.7 million people. A massive two-thirds of Afghanistan's population will need humanitarian assistance in 2023 "as the country enters its third consecutive year of drought-like conditions and the second year of crippling economic decline" while still dealing with the after-effects of decades of conflict and recurrent disasters. As of May 31, donors had funded just 8.9% of the $4.6 billion requested in the 2023 HRP.
On Sept. 23, 2022, the U.S., through the U.S. Agency for International Development and the U.S. Department of State, announced nearly $327 million in additional humanitarian assistance for Afghanistan. Since August 2021, the U.S. has provided more than $1.1 billion in humanitarian assistance for the country.
More ways to help
As with most disasters and emergencies, cash donations are recommended by disaster experts as they allow for on-the-ground agencies to direct funds to the most significant area of need, support economic recovery and ensure donation management does not detract from disaster recovery needs.
Donors can help in the following ways:
Provide unrestricted core funding for vetted humanitarian NGO partners that support the 2023 Afghanistan Humanitarian Response Plan (HRP). This is an efficient way to ensure the best use of resources in a coordinated manner. Funding the NGOs that have contributed to the HRP ensures that resources are directed to support the plan and use humanitarian partners' best knowledge.
Prioritize investments in local organizations: Local humanitarian leaders and organizations play a vital role in providing immediate relief and setting the course for long-term equitable recovery in communities after a disaster or crisis. However, these leaders and organizations are mostly under-resourced and underfunded. Grant to locally-led entities as much as possible. When granting to trusted international partners with deep roots in targeted countries, more consideration should be given to those that empower local and national stakeholders.
Support the refugee resettlement agencies that work in coordination with the federal government to determine where refugees are settled here, depending on U.S. ties, and agency and community capacity. A quick expansion of capacity to do the work requires flexible and rapid funding.
At a local domestic level, support housing, employment, medical assistance, assistance with school enrollment and other programs. Again, flexible funding allows for directing funding toward the most critical needs.
Related resources
Complex Humanitarian Emergencies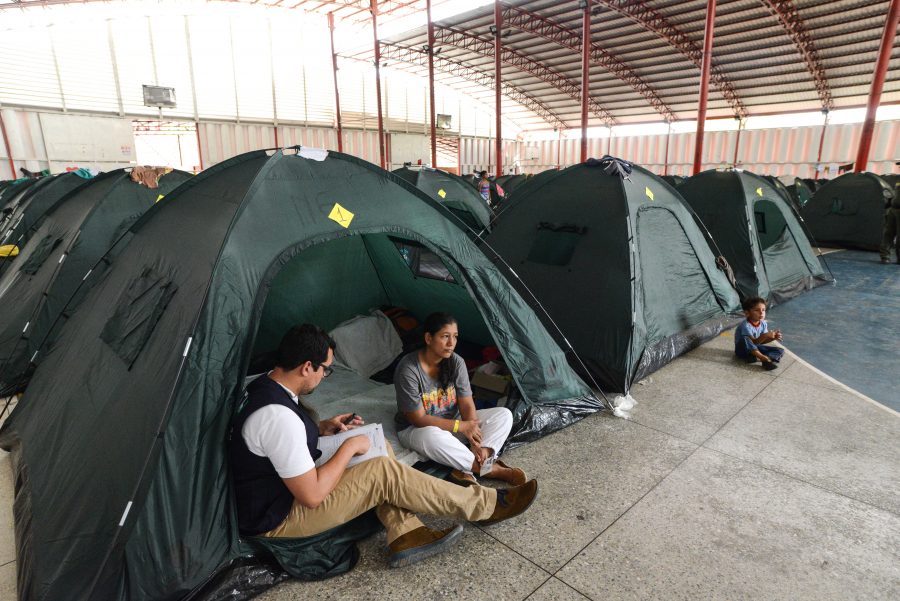 Complex Humanitarian Emergencies
CHEs involve an acute emergency layered over ongoing instability. Multiple scenarios can cause CHEs, like the civil wars in Syria and Yemen, the man-made political crisis in Venezuela, or the public health crisis in Congo.
Resilience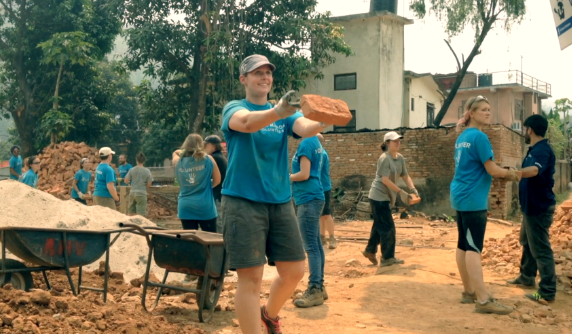 Resilience
The Latin root of "resilience" means to bounce back, but every field has its own definition and most individuals within each discipline will define it differently. Learn more.
Localization
Localization
It is commonly acknowledged that all disasters start and end locally. Though there is no single definition, localization is a process of recognizing, respecting and strengthening the leadership by local authorities and the capacity of local civil society in humanitarian action to better address the needs of affected populations and to prepare for future humanitarian responses.