The summer of 2023 has seen unprecedented flooding across China as monsoon season, typhoons and intense rainfall have battered the country.
Beginning July 29, at least 16 cities and provinces in northeastern China experienced record rainfall and flooding due to Typhoon Doksuri, the fifth typhoon in the Pacific in 2023. Beijing experienced its heaviest rainfall in 140 years. The rain exceeded 60% of a typical year's rain in just 83 hours.
August brought even more extreme rains and typhoons, exacerbating the monsoon season as the entire country dealt with mudslides, flooding and flash floods, putting immense stress on the flood control zones and infrastructure. Northern China's terrain is higher in the west and lower in the east, which allows rainfall to usually accumulate on the western side of the North China Plain and drain eastward into the ocean.
On Sept. 2, Typhoon Saola hit southern China, prompting the evacuation of more than 880,000 people.
Most affected are the rural cities, notably Zhuozhou, in Hebei Province. A city with more than 600,000 people, most of Zhouzhou's streets and towns were submerged, with water levels reaching 6 to 10 feet. In some cases, the second floor of apartment buildings flooded, and most of the city lost power and water.
To reduce flooding in Beijing, officials redirected dams, waterways and reservoirs to push the flood into less populous Heibei. Residents in Hebei Province were angered that they were being sacrificed to save Beijing. This anger intensified when Hebei's Party Secretary Ni Yuefeng said his province would act as a "moat" to save the capital. Zhuozhou has a population of 600,000, and the floods directly affected over 133,000 people from 146 villages. Because Beijing was flooding, many life-saving resources were also directed there, leaving Zhuozhou residents alone with the flooding for a few days.
On Aug. 13, a flash flood and landslide killed 24 people and left three missing in Weiziping village in Xi'an city. At least 900 households were affected, but only two homes were destroyed.
On Aug. 25, forecasters warned several provinces to expect torrential rain and flash floods over the next two days as unrelenting downpours continue. More than 3,000 people were evacuated last weekend as heavy rain lashed Sangzi, Shimen and Yongshun counties, and Zhangjiajie City.
On Thurs., Aug. 31, Guangdong Province raised an emergency response for typhoon and flood control. More than 460,000 people were evacuated to safety. A total of 64,000 rescue and repair personnel were placed on standby in seven cities across Guangdong to mitigate potential dangers from Typhoon Saola, the ninth typhoon this year, and Typhoon Haikui, the 11th typhoon this year.
Key Facts
At least 1.5 million people were affected by the flooding. The more rural districts of Beijing- Mentougou, Fangsham and Changping were the worst affected areas.
Officials have estimated an economic loss of more than $13.2 billion. They also stated that repairs would take at least two years.
Overall, 5% of the province's population was affected (nearly 4 million people). Some 1.75 million people have been relocated.
Dozens of people were killed, although the exact number is hard to track due to the extended nature of the flooding events and aftermath. These deaths included 14 people (including the vice-mayor) in Shulan, 29 in Hebei province, 24 people in Weiziping village and 33 people in Beijing.
China's State Flood Control and Drought Relief Headquarters called for a level-III emergency response in Fujian and Guangdong and a Level-IV response in Zhejiang, Guanxi and Hainan.
Hundreds of thousands of acres of agricultural land have been flooded. These areas are major grain producers, and the lost products will have a significant impact on food availability across the country. For example, in northeast China's Heilongjiang Province, at least 40% of the Wuchang rice crop has been destroyed.
Under national rules, homeowners will be compensated 70% for the loss of properties that were damaged because of the flood control activity.
Although China has been trying to make cities more resilient against floods by replacing roads, pavements and rooftops with natural materials and giving more space to lakes to absorb stormwater, the weather of 2023 saw these improvements are not yet sufficient to deal with this amount of water.
Housing and shelter
Chinese media has reported extensive damage. Approximately 59,000 houses collapsed and 155,000 more were severely damaged. People who have lost homes will need temporary shelter and assistance rebuilding their homes.
Debris and waste
Extensive clean-up is required for the immediate effects of the flooding. Critical infrastructure was also affected, and roads and bridges will need repair.
Power and water
Power and telecommunications were damaged, with several towns cut off from all power, mostly due to damaged powerlines.
Immediate needs will include protection; emergency shelter; food and non-food items; emergency health care; agricultural support and water, sanitation and hygiene (WASH).
Cash assistance
As with most disasters, experts recommend cash donations, which allow on-the-ground agencies to direct funds to the greatest area of need, support economic recovery and ensure in-kind donation management does not detract from disaster recovery needs.
Many people lost everything in the floods. Direct cash assistance allows families to purchase items and services locally that address their multiple needs. It gives each family flexibility and choice, ensuring that support is relevant and timely. Cash assistance can also help move families faster toward rebuilding their lives.
Protection
After a disaster, protecting vulnerable individuals and ensuring access to their basic rights are immediate priorities. Gender-based violence, including sexual assault and trafficking of vulnerable individuals, is often a priority concern. The protection and security of children are also major concerns.
Rebuilding and reconstruction of homes
Where possible, rebuilding should focus on building back better, improving the quality of construction and investing in flood-resistant repair techniques.
Long-term recovery
Long-term recovery needs include long-term shelter or rebuilding of homes and community infrastructure, livelihood restoration, economic recovery and COVID-19 support.
The Center for Disaster Philanthropy has a Global Recovery Fund that provides an opportunity for donors to meet the ongoing and ever-expanding challenges presented by global crises.
Contact CDP
Philanthropic contributions
If you would like to make a donation to the CDP Global Recovery Fund, please contact development.
Photo: A resident rides through a flooded street in a community in Ningde, Fujian province, on Tuesday. Ye Mao/China News Service
More Ways to Help
CDP has also created a list of suggestions for foundations to consider related to disaster giving. These include:
Take the long view: Even while focusing on immediate needs, remember that it will take some time for the full range of needs to emerge. Be patient in planning for disaster funding. Recovery will take a long time and funding will be needed throughout.
Recognize there are places private philanthropy can help that government agencies might not:Private funders have opportunities to develop innovative solutions to respond to and help prevent or mitigate future disasters that the government cannot execute.
All funders are disaster philanthropists:Even if your organization does not work in a particular geographic area or fund immediate relief efforts, you can look for ways to tie disaster funding into your existing mission. If you focus on education, health, children or vulnerable populations, disasters present prime opportunities for funding.
Ask the experts: If you are considering supporting an organization that is positioned to work in an affected area, do some research. CDP and InterAction can provide resources and guidance about organizations working in affected communities. The Council on Foundations provides Country Notes for countries to help foundations understand giving requirements, laws and regulations in various countries, including China.
Fund resources
Floods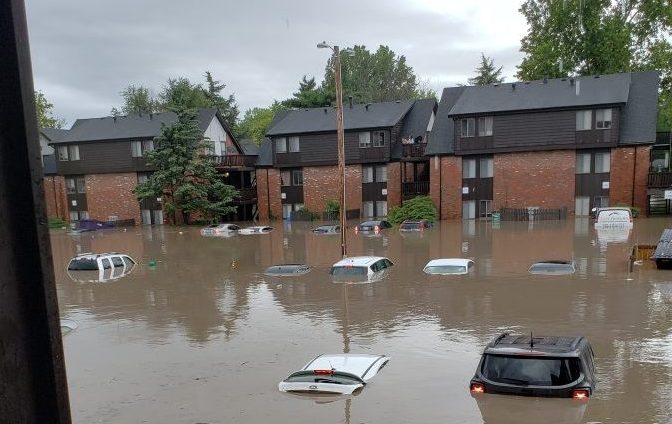 Floods
Flooding is our nation's most common natural disaster. Regardless of whether a lake, river or ocean is actually in view, everyone is at some risk of flooding. Flash floods, tropical storms, increased urbanization and the failing of infrastructure such as dams and levees all play a part — and cause millions (sometimes billions) of dollars in damage across the U.S. each year.
Monsoon Seasons
Monsoon Seasons
While often thought of as long-term heavy rain over a specific area, a monsoon is actually the name for a seasonal change in the direction of the prevailing winds. It can bring either extremely wet or extremely dry weather to an area.
Hurricanes, Typhoons and Cyclones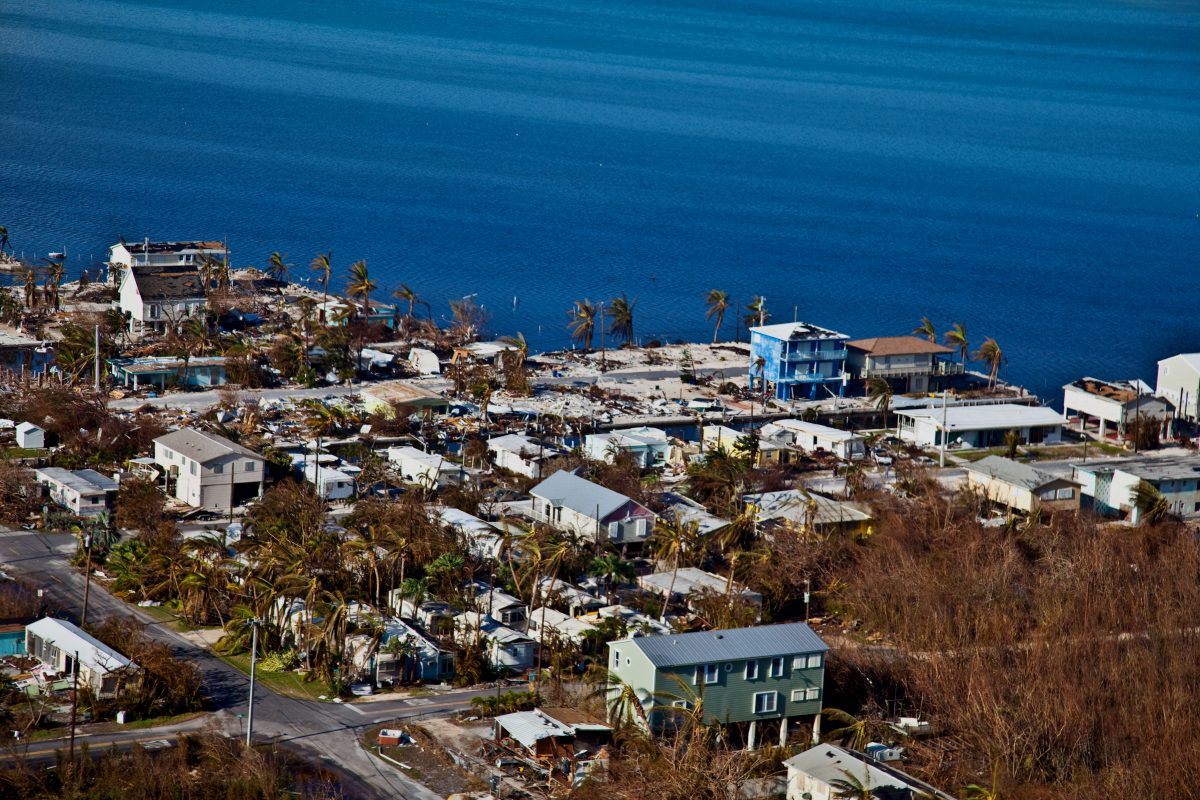 Hurricanes, Typhoons and Cyclones
Hurricanes, also called typhoons or cyclones, bring a triple threat: high winds, floods and possible tornadoes. But there's another "triple" in play: they're getting stronger, affecting larger stretches of coastline and more Americans are moving into hurricane-prone areas.