La Soufrière, the highest point in St. Vincent and the Grenadines, is one of the most active volcanoes on earth, with five explosive eruptions dating back to 1718.
Despite not erupting since 1979, it is considered an active volcano. Scientists and local officials increased monitoring of the volcano after it showed signs of entering a new active period in December 2020. A new lava dome progressively grew at the top of La Soufrière as an effusive eruption – a slow and steady magma flow down the slope.
Local officials began to reach out to people in the volcano's immediate area – the red zone – to update and review their plans in case of evacuation. Gas, ash and steam emissions began to increase in February 2021, with a marked increase in the days leading up to April 8, 2021. On that day, officials ordered an evacuation of the red zone and issued a "red alert"that an explosive eruption was imminent. Cruise ships, which were empty and in so-called "warm status" because of COVID, were immediately deployed to help evacuate people from the island.
(Photo credit: Prof Robertson, UWI Seismic Research Centre)
The first explosive eruption sent ash 32,000 feet into the air the morning of April 9. Over the next three days, five explosive eruptions occurred, including one that was captured on multiple spectrums by a U.S. weather satellite. The last time La Soufriere erupted in 1979, the eruptions continued for more than two weeks, and in 1902 the eruptions lasted for more than six months. Between April 9 and 20, the University of West Indies Seismic Research Center recorded at least30 "explosive events."
After two weeks of relative quiet, the alert level for La Soufrière was decreased from Red (eruption ongoing) to Orange (eruption may occur with less than 24 hours notice) on May 6. Heavy rains in the days following the last large eruption sent mud and volcanic ash rushing down the side of the mountain in a type of flooding known as lahar, which is specific to areas with recent volcanic activity. Lahars can reach temperatures that are dangerous to human, animal and plant life and some of the lahars coming down the side of La Soufrière contained boulders up to 15 feet (5 meters) in diameter.
What was the volcano's impact on communities?
Because St. Vincent and the Grenadines are home to several volcanoes, the country and its residents are well-prepared for the immediate effects of an eruption of this size. More than 23,400 people were evacuated from the affected area, though some people chose to disregard the order and stay inside the danger zone. At the end of May, many people remained in shelters as they were still cleaning ash and debris from their homes. Some were unable or unwilling to leave because they had no income or the shelter is a better option than homelessness.
Who was affected and in what ways?
While no deaths or injuries were reported, the country was left covered in gritty and destructive volcanic ash. Unlike ash from fires, volcanic ash is composed of tiny abrasive particles of volcanic rock. On the island of St. Vincent itself, government officials warned that residents would see the destruction of agricultural assets, including crops and livestock. Satellite imagery analyzed by NASA and published on June 2 found that vegetation and agriculture in the northern half of the island was "potentially severely impacted", though the full impact won't be clear until months or years in the future.
The Caribbean Disaster Emergency Management Agency (CDEMA) has not expressed any ongoing needs from this event, though many of the organizations involved in responding to this disaster require additional funding for long-term reconstruction and future mitigation projects. In a briefing call with philanthropic organizations on April 21, CDEMA explicitly asked for private donors to donate cash in order to eliminate the logistics of trying to deal with unplanned shipments of equipment and supplies.
Recommendations for disaster giving
As with most disasters, cash donations are recommended by disaster experts as they allow for on-the-ground agencies to direct funds to the greatest area of need, support economic recovery and ensure donation management does not detract from disaster recovery needs.
CDP has also created a list of suggestions for foundations to consider related to disaster giving. These include:
Take the long view: Even while focusing on immediate needs, remember that it will take some time for the full range of needs to emerge. Be patient in planning for disaster funding. Recovery will take a long time, and funding will be needed throughout.
Recognize there are places private philanthropy can help that government agencies might not: Private funders have opportunities to develop innovative solutions to help prevent or mitigate future disasters that the government cannot execute.
All funders are disaster philanthropists: Even if your organization does not work in a particular geographic area or fund immediate relief efforts, you can look for ways to tie disaster funding into your existing mission. If you focus on education, health, children or vulnerable populations, disasters present prime funding opportunities.
Ask the experts: If you are considering supporting an organization positioned to work in an affected area, do some research. CDP and InterAction can provide resources and guidance about organizations working in affected communities. Local community foundations also have insights into nongovernmental organizations (NGOs) that are best suited to respond in a particular community.
The Center for Disaster Philanthropy (CDP) has a Global Recovery Fund that provides an opportunity for donors to meet the ongoing and ever-expanding challenges presented by global crises.
Contact CDP
Recovery updates 
If you are a responding NGO or a donor, please send updates on how you are working on recovery from this disaster to Tanya Gulliver-Garcia.
Philanthropic and government support
The World Bank approved $50 million in emergency funding through a 40-year no-interest grant to help St. Vincent cover the immediate needs resulting from this additional disaster on top of additional funding arranged because of COVID-19.
CDP made a $250,000 grant in July 2021 to GER3 to provide critical recovery services to highly vulnerable and severely affected communities in St. Vincent following the volcanic eruption. To help residents move out of shelters and back into their communities, the project will support significant ash removal/recycling and the rehabilitation of vulnerable homes. The community-led project approach will integrate local cash-for-work opportunities and capacity building while focusing on building back better, increasing sustainability and resiliency.
CDP also made a grant of $153,327 to Catholic Relief Services in October 2021 to assist vulnerable farmers affected by the volcanic eruption on St. Vincent and help them recover their livelihoods.
Resources
Emergency and Interim Shelter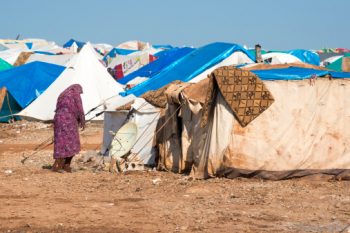 Emergency and Interim Shelter
After a disaster, shelter is more than a place to rest, it is a place of security, access to food, water and medical treatment. A place to start recovering after a disaster.
Water, Sanitation and Hygiene (WASH)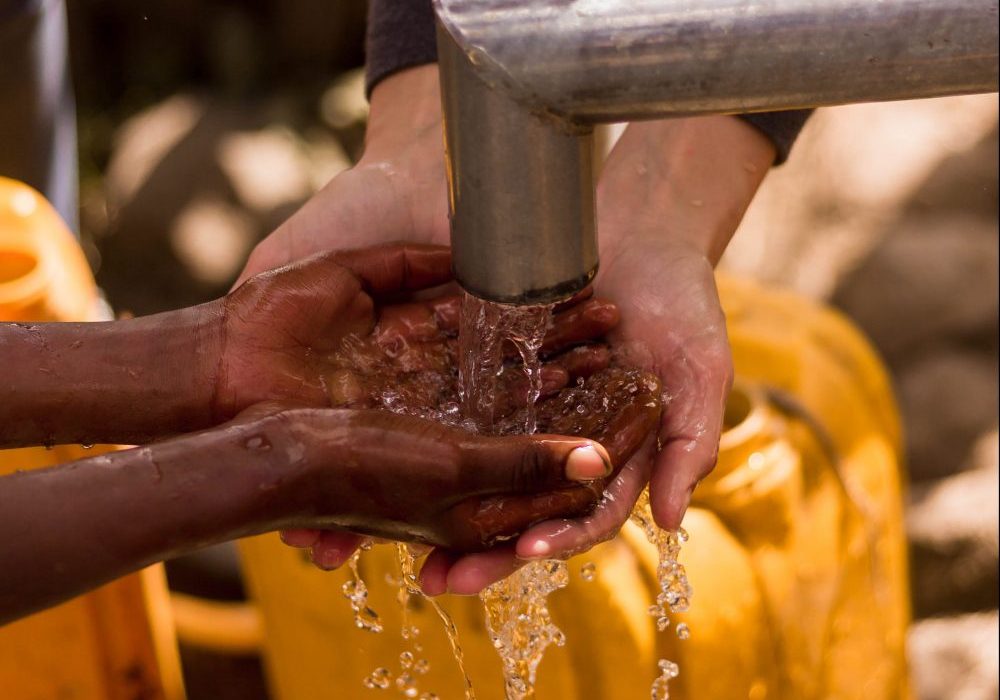 Water, Sanitation and Hygiene (WASH)
Water is one of the most necessary elements for life, yet according to the World Health Organization/UNICEF, 2.1 billion people lack access to safely managed drinking water. In addition, 4.5 billion people lack safely-managed sanitation facilities. Water, sanitation and hygiene (WASH) principles are of tremendous concern in everyday life, but can be heightened during an emergency or disaster.