The U.S. has long been a destination for people seeking asylum.
There are more than 41 million immigrants in the U.S. However, the country is not always welcoming to them.
Federal and state legislation and actions increasingly make it difficult for asylum seekers and migrants to enter the country, and the United States spends almost $2 billion annually detaining immigrants. With the end of Title 42 legislation (see below), there is expected to be a huge surge of claimants at all borders.
Those seeking asylum in 2023 are fleeing complex humanitarian emergencies, including Venezuela, the war in Ukraine, the Northern Triangle of Central America and Haiti. These contexts have made meeting basic survival needs a daily struggle for much of the population. Many face persecution in their country of origin, particularly those already marginalized, leading people to seek a better life and protection for themselves and their families.
Many people use the words refugee, asylum seeker (sometimes called an asylee) and migrant interchangeably, but they are all different groups with different legal protections and rights. The following two definitions are from Amnesty International:
"A refugee is a person who has fled their own country because they are at risk of serious human rights violations and persecution there. The risks to their safety and life were so great that they felt they had no choice but to leave and seek safety outside their country because their own government cannot or will not protect them from those dangers. Refugees have a right to international protection.
An asylum seeker is a person who has left their country and is seeking protection from persecution and serious human rights violations in another country, but who hasn't yet been legally recognized as a refugee and is waiting to receive a decision on their asylum claim. Seeking asylum is a human right. This means everyone should be allowed to enter another country to seek asylum."
While there is no internationally agreed-upon definition of a migrant, Rescue.org states that a migrant is "someone who is moving from place to place (within his or her country or across borders), usually for economic reasons such as seasonal work."
(Photo: Migrant camp near the U.S. border in Tijuana, Mexico. Credit: Barbara Zandoval on Unsplash)
Once someone has been approved for asylum, they become a refugee and are entitled to all rights granted to refugees through the 1951 Refugee Convention. This includes being able to work with an employment visa. They may be granted some rights while their asylum case is in review.
As mentioned above, asylum seekers come from many countries around the world. In the 2022 Fiscal Year (Oct. 1, 2021 to Sept. 30, 2022), U.S. Customs and Border Protection (CBP) recorded almost 2.8 million encounters from countries as disparate as China, Colombia, Cuba, El Salvador, India, Mexico, Myanmar, Russia, Turkey, Ukraine and Venezuela. More than 1.5 million encounters have already occurred in the first six months of the 2023 fiscal year (October 1 to March 31), including 70,000 unaccompanied minors.
This compares to less than 700,000 encounters in all of 2020. The increase in the number of people fleeing their countries corresponds to the global rise in humanitarian needs and forced displacement resulting primarily from the impacts of disasters caused by climate change, conflict, persecution, human rights violations and, more recently, COVID-19, which presented its own risks and further compounded existing crises.
Encounters at U.S. borders were at an all-time high in fiscal years 2021 and 2022, while the number of refugees admitted to the U.S. was at its second-lowest (excluding 2020 and 2021, when few people were admitted because of COVID) since 1990 – only 25,465 people. When the U.S. admits fewer people as refugees, there is more need for people to seek asylum in other ways.
Throughout this profile, when the term "border" is used, it refers to any border of the United States, which includes the world's longest undefended border with Canada, a border with Mexico and several U.S. states, and water borders on several coasts. However, most people cross along the U.S. border with Mexico, known as the Southwest Land Border.
Latest Updates
What we're watching: Weekly disaster update, May 15
What we're watching: Weekly disaster update, May 15
Addressing issues of asylum-seeking and the factors that cause people to leave their homes is a matter that needs international attention. It is not going to be easy and will be a long-term process. It will take a combination of political will, advocacy, policy changes and increased funding for humanitarian aid at the border, in countries of origin, and in neighboring refugee and asylee hosting countries. In addition, the root causes of humanitarian crises need to be addressed, and solutions must involve human rights, international development and peacebuilding actors.
Systems must be established, including an emergency response network that can be activated when large numbers of asylum-seekers attempt to come to the U.S. There is no comprehensive, holistic and strategic plan to support large humanitarian influxes. This leads to a crisis that requires people to respond with increased force to keep people out, instead of a humanitarian approach focused on integration and settlement.
Hispanics in Philanthropy have suggested a three-prong approach:
Support organizations that are based in sending communities or those that migrants pass through on the way to the U.S. border.
Provide resources to shelters and other organizations at the Mexico-U.S. border. They are already incredibly overwhelmed and need support to help them meet the needs of migrants and asylum seekers.
Address the needs of migrants in cities throughout the country, especially in sanctuary cities that are receiving thousands of migrants. They also note the need for the organizations supporting migrants to receive support themselves due to the risk of burnout and trauma, in the wake of extreme caseloads and targeted violence.
CDP supports complex migration issues from two angles. Within the U.S., and specifically at the border, our CDP Disaster Recovery Fund, is poised to support needs of cross-border and migrant organizations. For the factors influencing migration in the sending communities, our CDP Global Recovery Fund, supports building stability by addressing humanitarian crises.
Contact CDP
Donor recommendations
If you are a donor looking for recommendations on how to help with disaster recovery, please email Regine A. Webster.
Philanthropic and government support
CDP is tracking organizations that are responding. We are also in contact with and can grant to organizations that are not 501(c)3 entities.
In January 2022, CDP announced four grants from the CDP Disaster Recovery Fund to address U.S. humanitarian crises:
Hispanics in Philanthropy has a Migration program which "seeks to advance justice and protect the rights and conditions for migrants, asylum seekers and refugees throughout the US, Latin America and the Caribbean. HIP, with frontline organizations and migrant leaders, collectively address the root causes and often destabilizing impacts of migration as it is currently experienced by focusing on building power in our communities."
From 2018-2021, they provided $14 million in funding to 110 migrant frontline organizations impacting more than 560,000 families. Their funding includes organizations working at the U.S.-Mexico border and in sending communities. The following are a sampling of the organizations they have funded:
HIP provided a $25,000 grant in July 2022 to Casa del Migrante de Matamoros, a nonprofit, Catholic-inspired organization that promotes and defends the human rights of migrants and refugees in Mexico.
Las Américas Immigrant Advocacy Center (El Paso) provides free and low-cost legal services to immigrants and refugees in West Texas and New Mexico. Las Américas provides legal representation through attorneys and accredited representatives through the Department of Justice. They received a $40,000 general support and operating grant from January 2023 to January 2024.
Casa del Migrante de Reynosa was given a $50,000 grant running from May 2022 to May 2024. The organization offers a dignified and safe place to migrants (deportees and humanitarian asylum seekers) who pass through the city of Reynosa, providing free basic services during their stay, such as: food, clothing, personal hygiene items, phone calls, medical care, psychological care, processing of some personal documents, etc.), and promoting their dignity, their family reunification and their social reintegration.
Derechos Humanos Integrales en Acción (Ciudad Juárez) is an organization that works under the principle of equality and non-discrimination. Its work is based on two areas: migrants and LGBTTTIQ+ population. In the area of migrants, DHIA has solid work in defense of the human rights of adults in transit, detention and repatriation conditions, as well as children and adolescents, border migrants, in transit and applicants for refugee status. HIP provided a two year (June 2022 to June 2024) $100,000 general support and operating grant.
Pastoral de la Movilidad Humana, Honduras promotes protagonism, citizen participation and defense of the human rights of people in mobility and advocacy with the government to obtain public policies for the common good, participating in the construction of a just, supportive and fraternal society. They received a two-year general support and operating grant of $70,000 from March 2021 to March 2023.
Equipo de Reflexión, Investigación y Comunicación – Radio Progreso (ERIC – RP) Honduras received a $60,000 general support and operating grant from September 2021 to September 2023. ERIC – RP works to guarantee and protect the human rights of migrants and forcibly displaced persons in situations of vulnerability with advocacy, awareness-raising and strategic alliances.
Philanthropic Strategies to Support Refugees and Asylum Seekers, a Grantmakers Concerned with Immigrants and Refugees report, examined the actions of 10 different philanthropies and put forward several suggestions for addressing critical needs:
"Encourage innovation and adaptation in volatile times. Think systemically and creatively.
Explore the benefits of collective grantmaking.
Take a holistic approach to addressing the needs of newcomer populations.
Enhance existing support to grantees by reevaluating grant requirements.
Leverage foundations' bully pulpit, stature, and convening power."
Resources
Refugees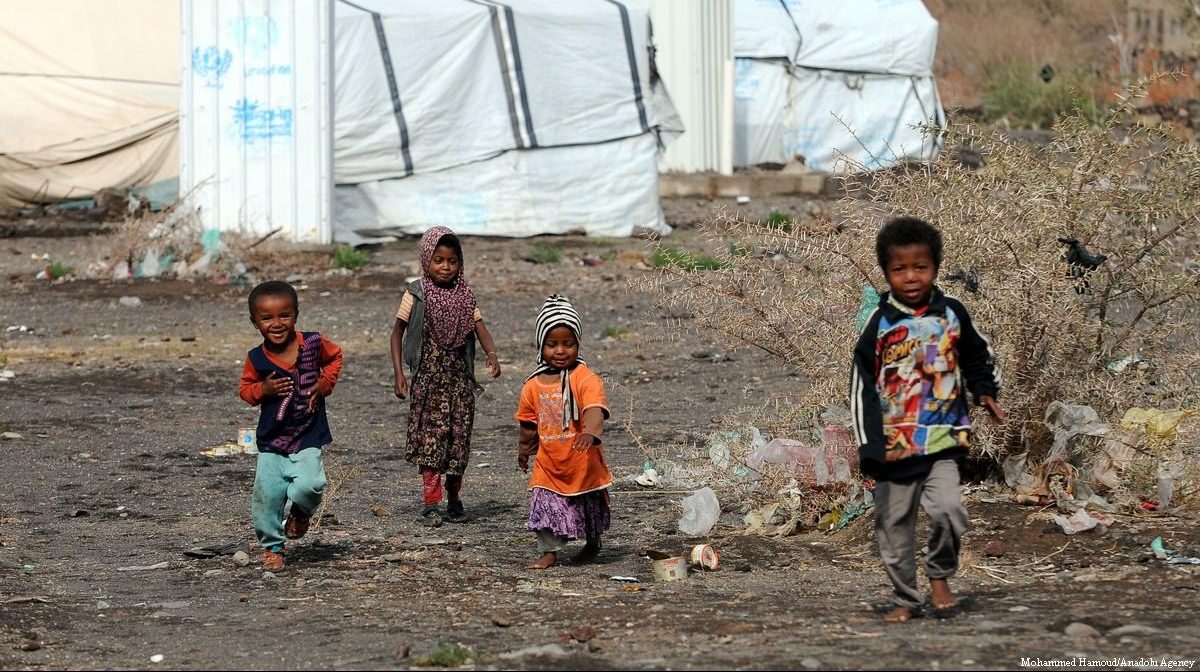 Refugees
Refugees are people who have been forced to flee their home countries because of persecution, war or violence. A refugee has a well-founded fear of persecution for reasons of race, religion, nationality, political opinion or membership in a particular social group. Many refugees are in exile to escape the effects of natural or human-made disasters.
Complex Humanitarian Emergencies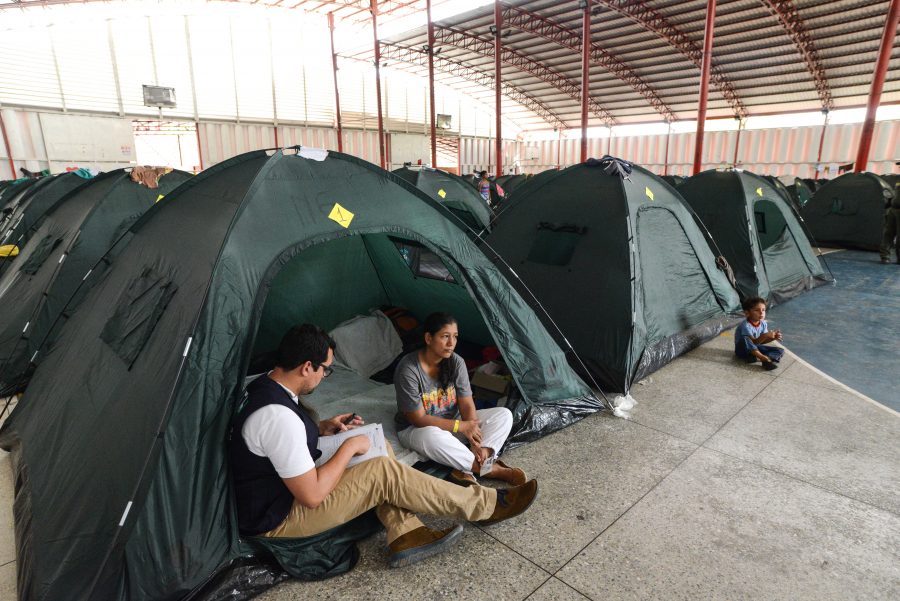 Complex Humanitarian Emergencies
CHEs involve an acute emergency layered over ongoing instability. Multiple scenarios can cause CHEs, like the civil wars in Syria and Yemen, the man-made political crisis in Venezuela, or the public health crisis in Congo.
Women and Girls in Disasters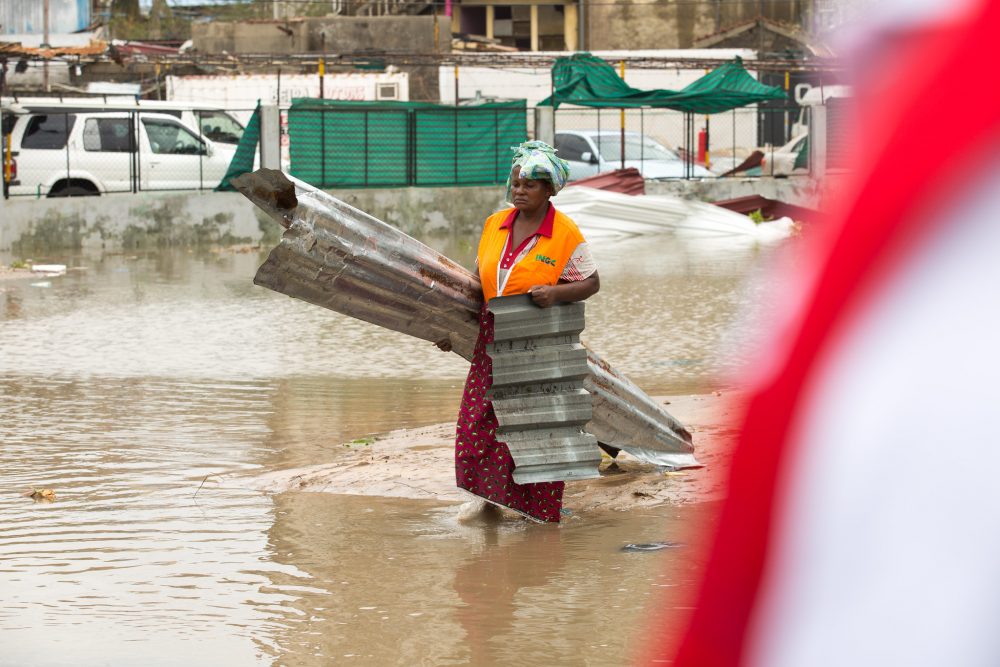 Women and Girls in Disasters
Pre-existing, structural gender inequalities mean that disasters affect women and girls in different ways than they affect boys and men. The vulnerability of females increases when they are in a lower socioeconomic group.