Venezuela has been in the midst of a severe socio-political and economic crisis for several years.
The humanitarian, health and economic challenges are more complicated because of a significant ongoing leadership conflict between Nicolas Maduro, who won a heavily disputed election in May 2018, and Juan Guaidó, leader of the National Assembly, who proclaimed himself president on Jan. 23, 2019, using a constitutional provision. The United States and 50 other governments around the world recognize Guaidó as the interim president. On Jan. 4, 2022, President Joe Biden extended his government's recognition of Guaidó as interim president for one more year, as did the members of Venezuela's National Assembly. China, Russia and several other countries, as well as the Venezuelan military, have declared their support for Maduro. Both factions met in Mexico in August 2021, with Norway serving as a mediator for the talks. While there was some progress and partial agreements made, no details have been released.
Despite sanctions and the formal recognition of Guaidó, Maduro's grasp on power has not lessened in the past three years. In the November 2021 elections, pro-Maduro candidates swept races for mayor and governor across the country. The socialist party has now run the country for two decades leading Maduro to say, "We are a major force in Venezuelan history." A large part of his power comes from the support of the military.
(Source: Policía Nacional de los colombianos; CC BY-SA 2.0)
According to a report from the Council on Foreign Relations (CFR), "Venezuela is the archetype of a failed petrostate." This is defined as a country that is highly dependent on oil and natural gas as a resource – particularly the financial income gained from its export. Petrostates also see political and economic power concentrated in the hands of a few elites and corruption of its weak political institutions is common.
CFR points to a number of what it calls "grim indicators" to expand on this:
"Oil dependence. Oil sales make up 99 percent of export earnings and roughly one-quarter of gross domestic product (GDP).
Falling production. Starved of adequate investment and maintenance, oil output declined to its lowest level in decades in 2020, though output is slowly beginning to increase again.
Spiraling economy. GDP shrank by roughly two-thirds [PDF] between 2014 and 2020, and experts forecast that, as global demand for oil continues to be depressed amid the coronavirus pandemic, it would decline by another 5 percent in 2022. (Conversely, some analysts predict that Venezuela's economy will grow modestly in 2022.)
Soaring debt. Venezuela has an estimated debt burden of $150 billion or higher.
Annual inflation is running at 1,946 percent.
Growing autocracy. President Nicolas Maduro and his allies have violated basic tenets of democracy to maintain power.
These issues—coupled with international sanctions and the coronavirus pandemic—have fueled a devastating humanitarian crisis, with severe shortages of basic goods such as food, drinking water, gasoline, and medical supplies. According to a September 2021 survey, 77 percent of Venezuela's 28 million residents live in extreme poverty, the highest rate in Latin America.
Since 2014, nearly six million Venezuelans have fled to neighboring countries and beyond, some of which have granted them temporary residency. However, more than 130,000 Venezuelan migrants have returned home since the coronavirus pandemic began, often after losing their jobs in other Latin American countries."
The "dollarization of the private sector" has led salaries to grow by 22.7% from January 2020 to January 2021 as almost half of salaries are now paid in dollars. A study from the Venezuelan Observatory of Finance on workers' salaries also found that private sector workers make around $70/month versus public workers who make $4.70 per month. Bloomberg created the "Venezuela Café Con Leche Index" to track inflation using the price of a cup of coffee as the measurement. According to the index, as of Jan. 18, 2022, the price of a cup of coffee "has jumped to 8.77 bolivars* from 2.37 bolivars over the past 12 months, an increase of 270 percent. In October 2021, Venezuela re-denominated the bolivar for the second time in three years. This time, it lopped six zeroes off it. Today's price of 8.77 new bolivars is equal to 877.00B old bolivars."
Transparency International has given Venezuela a score of 14 (0 is highly corrupt, 100 is very clean) on its Corruptions Perceptions Index. It is ranked 177 out of 180 countries. The United States has a score of 67 and a ranking of 27 by comparison.
These factors have created a complex humanitarian emergency (CHE) in Venezuela and surrounding countries, particularly Colombia. This emergency has become much more intense because of COVID-19. While COVID-19 initially brought some refugees back to Venezuela, shortages of fuel, electricity and clean water led to riots and renewed emigration in the fall of 2020. There continues to be movement in both directions across the borders, however, the number who have left is in the millions and the number who have returned is in the low, tens of thousands.
Latest Updates
Announcing Global Recovery Fund Grants to Yemen and Venezuela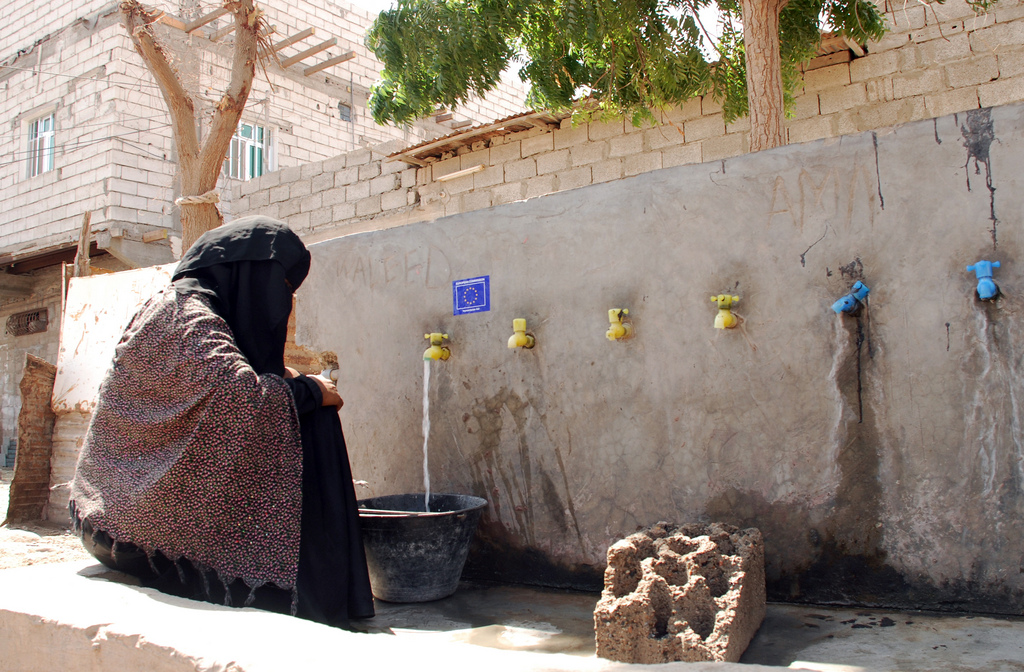 Announcing Global Recovery Fund Grants to Yemen and Venezuela
Key facts
As of December 2021, more than 6.05 million Venezuelans had left their homes, with approximately 5 million of them remaining in other countries in the Latin American and Caribbean regions, primarily Colombia, Peru and Chile.
According to USAID, there are 7.5 million people in need of humanitarian assistance. They also stated that 9.3 million people inside the country are food insecure. According to ACAPS, "Inside Venezuela, hyperinflation and increased prices have reduced access to food, medicines, and other basic goods, while import restrictions hamper the general availability of goods. In recent years, malnutrition has reached emergency thresholds for children under 5, with 50% exhibiting some degree of malnutrition and some 280,000 at risk of death due to undernourishment. Pregnant women and people in impoverished parts of the country are also more vulnerable to malnutrition."
Since 2014, the number of Venezuelans applying for refugee status has increased 8,000%. According to the UNHCR, less than 145,000 Venezuelans have received refugee status, almost 800,000 have asylum claims pending, and another 2.5 million have received temporary residency permits since 2014.
On Feb. 9, 2021, Colombia committed to grant 10-year Temporary Protected Status (TPS) to the more than 1.7 million Venezuelans living there. Previously, only 56% had regular status. According to Migration Colombia, "The TPS will contribute to guarantee the rights of Venezuelans, ensure their access to essential services (e.g. health, education, housing, basic goods, services, and the formal labor market)." It will also give Venezuelans identity cards and allow them to access the COVID-19 vaccine.
On March 8, 2021, the U.S. government authorized Temporary Protected Status to the approximately 320,000 Venezuelans already in the U.S. without legal status. However, since then, the number of Venezuelans seeking asylum at the border has increased, with a record number – 13,406 – intercepted in October 2021. These new asylum seekers are not eligible for TPS but are also not being deported.
According to UNICEF, 3.2 million children require humanitarian assistance across the country, of whom 1.3 million face challenges in accessing education.
Venezuela Human Rights Watch released a report alleging "credible allegations of government involvement and acquiescence" in violent abuses against people working in illegal gold mines. Some Venezuelan women and girls are traveling hours or days to cross the border into Colombia to earn money as sex workers.
Sources: USAID, Relief Web, RV4, NPR, The Guardian, UNICEF, Human Rights Watch, ACAPS, Migration Colombia
Who is affected and in what way?
According to Worldometers, Venezuela has had more than 473,125 confirmed cases and 5,414 deaths related to COVID-19 as of Jan.26, 2022. Cases rose significantly during January 2022. From Jan. 19 to Jan. 26, 2022, there were approximately 14,394 new cases, an increase of 40%, and 508 new deaths, an increase of 29%. The number of confirmed cases is likely a significant underestimate as a result of limited testing and reporting. As of Dec. 17, 2021, 64% of the population had received one vaccine and 40% had been fully vaccinated.
In its July 2021 Humanitarian Access Overview, ACAPS classified Venezuela as having Very High Constraints (the middle level between Extreme Constraints and High Constraints in their rating). They said, "The Venezuelan Government acknowledges that there are humanitarian needs in the country, but official data does not reflect the real scale of these, and the Government attributes them in large part to sanctions imposed by the United States. Needs related to COVID-19 have also been downplayed, and official figures do not portray the actual situation, preventing people from accessing adequate health assistance. Access to aid is hampered by widespread fuel shortages, blackouts, and insecurity. Clashes between Colombian armed groups and Venezuelan armed forces have displaced thousands of Venezuelans and limited their access to services and aid. Humanitarian aid is often politicised; since December 2020, there has been an increase in harassment and intimidation of civil society groups, NGOs, human rights organisations, and media outlets by the Government. This includes freezing bank accounts and other banking restrictions (such as constant monitoring of transactions), arrest warrants, raiding offices, and detaining members of these organisations. National NGOs face bureaucratic restrictions in registering and updating registration, which causes months of delays in their activities. Humanitarian organisations also face severe physical and logistical challenges, including fuel shortages that hinder the implementation of activities even after obtaining the necessary permits to operate. Land borders remain closed because of COVID-19, which largely prevents people from seeking assistance in neighbouring countries or forces them to cross borders irregularly."
In April 2021, the World Food Programme (WFP) reached a deal with Venezuela to supply food to 185,000 children – mostly those with special needs and those too young to go to school. This is the first step in a multi-year plan to help reduce the rate of child malnutrition that will see the number of children receiving food increase to 1.5 million by mid-2023. WFP estimates that 7.9% of the population is severely food insecure and another 24% are moderately food insecure. This is nearly 10 million people. Government food boxes – which used to arrive twice monthly – are now only arriving every few months for 60% of participants according to a recent survey of over 17,000 households. A May 2021 survey by Caritas found that "42% of over 46,000 measurements taken from children in Venezuela's poorest neighborhoods reflect stunting or wasting. That means the children are too short or underweight for their age."
---
Related reading
The needs listed here exist in Venezuela and within countries that receive Venezuelan refugees and migrants. Many of the difficulties still exist or are exacerbated when they migrate to another country, including:
Nutritional support
Malnutrition and food insecurity are common. Government food programs are not adequate. In 2018, it was reported that most Venezuelans had lost nearly 25 pounds in the previous year. Venezuelans need nutritional aid and support within the country. Venezuelans in host countries need food, nutrition and WASH (water, sanitation and hygiene) assistance.
Shelter
Receiving countries need support providing shelter assistance to Venezuelans living in refugee camps or housing support for those who have legal status in the receiving community but low funds.
Medical support
The lack of doctors and medical supplies means chronic illnesses may go untreated, while diseases previously eliminated, such as measles, have re-emerged. Both public and mental health supports are required. Given the COVID-19 pandemic, it is also important that Venezuelans inside and outside the country have access to vaccines.
Educational and social support
With no immediate end in sight, many Venezuelans are staying in host countries longer than expected. Some estimates say there may soon be up to 4 million Venezuelans exiled to Colombia alone, which the Colombian government estimates could cost an additional 10.5 percent in the coming years. Colombia already sees the effects of this, with vulnerable refugees falling through the cracks and being recruited or trafficked into sex work or indentured labor.
Provide cash transfers
In countries with a functioning market system, cash transfers allow people to purchase supplies according to their own needs.
Longer-term supports for employment, health care and housing
In receiving countries, longer-term supports for employment, health care and housing are required. Due to the high percentage of Venezuelans in an "irregular situation" (lack of legal status in the host country), they may not access needed services, making them even more vulnerable. Supports with legal help for documentation, payment of application fees, etc., are necessary.
Many refugees face additional struggles, particularly women and girls who are experiencing gender-based violence due to their undocumented status.
The United Nations Population Fund released a report in May 2021 that highlights some of the general needs and the specific needs of women:
There had been an increase in GBV. In conjunction with internal displacement and the presence of illicit groups, this situation had derived from sexual slavery and human trafficking in border communities.
Shortage of medicines, medical equipment, contraceptive methods, STI/HIV tests and treatments, and hygiene supplies: according to a study developed by a national NGO, there is around 80% of shortage in public health centers. Contraceptives available in private pharmacies have inaccessible costs for a population that accrues one of the lowest minimum wages in the region.
Practice of sexual slavery, transactional sex for survival, and sex and human trafficking: a recent need assessment developed by the UNFPA Country Office, which reached hundreds of vulnerable women, found evidence that: 1) Women are being forced to move internally and externally. Inside the country, there is an increased tendency of women and adolescents, particularly unaccompanied, to move towards illegal mining sites in Bolívar. 2) Women and adolescents are recruited by armed and illegal groups and forced into forced prostitution and sex slavery. Some others resort to a forced marriage with gang members seeking the so-called "protection", as a protection mechanism. 3) The assessment shows that women and adolescents in Venezuela deceived by false job offers in other regions are recruited into sex trafficking gangs, particularly adolescents. 4) Those who cross illegal and legal check-points on foot in border areas encounter sex abuse and physical violence by criminal armed groups and police officers.
A marked risk of increased maternal mortality and unwanted pregnancies: according to the latest public epidemiological bulletin of the Ministry of Health in Venezuela, between 2015 and 2016, maternal mortality increased by 65.8%. In August 2019, 352 deaths of women during pregnancy, childbirth, and postpartum were extra officially reported (98,87 deaths per 100,000 live births) (7), 17% less than in 2018 (426 deaths), although the rate is still high. In addition, the adolescent fertility rate is 95 per 1,000 women aged 15-19 years old, compared to a regional average of 62."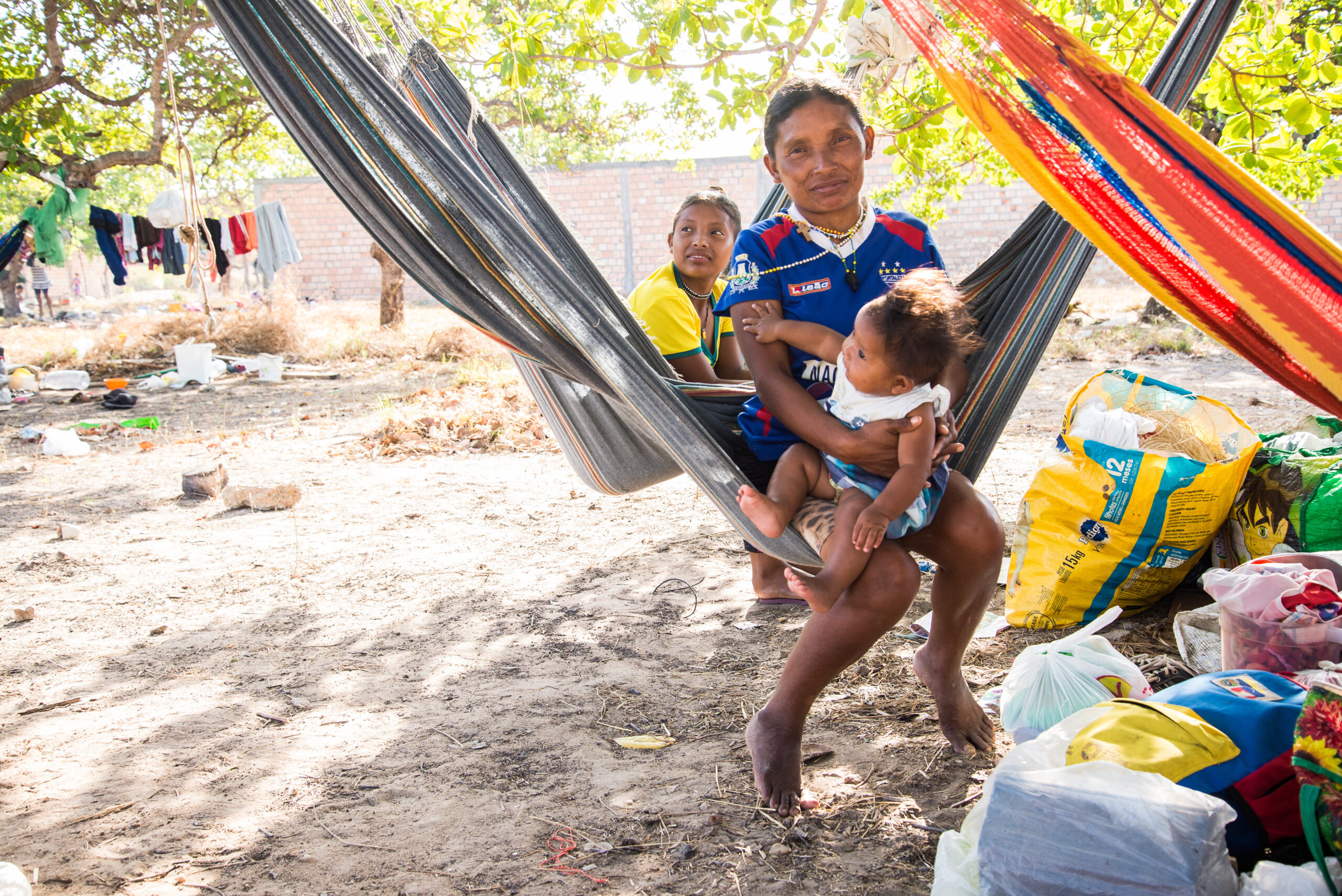 CDP has a Global Recovery Fund that provides an opportunity for donors to meet the ongoing and ever-expanding challenges presented by global crises.
Contact CDP
Philanthropic contributions
If you would like to make a donation to the CDP Global Recovery Fund, please contact development. 
(Photo: Indigenous refugees from Venezuela have set up their own informal camp in Boa Vista, Brazil. Source: Michael Swan; CC BY-ND 2.0)
Philanthropic and government support
On April 27, 2020, CDP announced $500,000 in grants to three organizations working to support those affected by the complex humanitarian emergency in Venezuela:
Oxfam (Colombia) – $200,000 to strengthen protection mechanisms through training on sexual and reproductive rights, provision of hygiene kits and renovation of school facilities with the Wayuu indigenous host community in Colombia and the returnee population. The Protection Project will support women and girls in 15 indigenous communities. Oxfam's local partner, Fuerza de Mujeres Wayuu, will participate in the workshop implementation, information dissemination, kit delivery and rural school renovations to ensure migrant children have access to education.
Médecins Sans Frontières (MSF) – $200,000 for a comprehensive health program that will 1) work with the government of Venezuela on health preparedness activities and planning; 2) rehabilitate and support 17 health facilities, and 3) provide mental health outreach and services to victims of violence in urban slums. Of this amount, $50,000 is designated for working with Health Ministries to enhance and strengthen infection prevention and control (IPC) measures related to the COVID-19 pandemic response.
Wayuu Taya Foundation – $100,000 for their Recovery & Rebuild Program that leverages support from several international organizations to improve access to food, health care, water and sanitation, and livelihoods for the most vulnerable communities in the indigenous region along the northern Venezuelan-Colombian border. The Recovery & Rebuild program will immediately address the food insecurity and hunger issues that have persisted since the initial political crisis. This grant will also increase its capacity to handle the pandemic, ensuring that communities remain in their place of origin while also providing food, water, medicine, information and support.
The Regional Interagency Coordination Platform for Refugees from Venezuela (R4V), co-led by UNHCR and IOM, published the 2022 Regional Refugee and Migrant Response Plan for Refugees and Migrants from Venezuela (RMRP). In the 2022 RMRP, they identify 4.6 million people as requiring assistance but can only target support for 2.55 million. However, they also predict that the population of refugees will grow to 8.90 million with 8.40 million requiring assistance and a target goal of serving 3.82 million. This plan requires $1.79 billion.
"The RMRP 2022 brings together 192 appealing organizations – including 23 refugee- and migrant-led diaspora organizations – as well as UN agencies, international and national NGOs, members of the Red Cross movement, academia and faith-based organizations, working together with host governments, local communities, donors and refugees and migrants themselves to strengthen protection of their rights, improve access to services, and expand integration opportunities … The 17 countries of Latin America and the Caribbean that are covered by this Regional Refugee and Migrant Response Plan (RMRP 2022) are hosting an estimated 84 per cent of all refugees and migrants from Venezuela, amounting to over 5 million people."
On Dec. 9, 2021, "The UN refugee agency (UNHCR) and migration agency, have stepped up their response to the crisis and are launching a joint appeal for $1.79 billion, to fund a regional plan for supporting the increasing needs of the refugees and migrants from Venezuela, and their host communities across 17 countries in Latin America and the Caribbean."
As quoted in The Guardian, Eduardo Stein, special representative of the UNHCR, and the International Organization for Migration (IOM), said on June 21, 2021, "Never in our history in Latin America have we faced such movement of people out of a country that was one of the richest in the region and a country that is not at war. Whatever fails in one of the largest and richest countries in the subcontinent is going to affect the rest of the region. Latin America will never be the same."
Stein also "claimed 'donor fatigue' threatened funding, saying: 'This pandemic has hit very hard those developed countries who have been traditional donors.'" Although a recent pledging conference saw more funds committed this year than in 2020, it is still far from enough.
The Brookings Institute has been highlighting the underfunding of Venezuelan refugees, especially in comparison to other refugee crises like Syria or South Sudan. In February 2021, they said, "Based on the figures for 2020, total funding per refugee amounts to $3,150 per Syrian, $1,390 per South Sudanese, and just $265 per Venezuelan. In other words, funding for the Syrian refugees has been over 10 times larger than for Venezuelans, in per capita terms. Even if we generously assume that the U.N. appeal for 2021 is fully met, the total amount of funding for the Venezuelan refugee crisis would reach $3 billion, which translates into less than $600 per person. Even in the best-case scenario, the Venezuelan refugee crisis will remain severely underfunded."
According to USAID, "The United States is the largest humanitarian donor to the Venezuela regional crisis, having provided more than $1.4 billion in humanitarian assistance since 2017."
Related resources
Complex Humanitarian Emergencies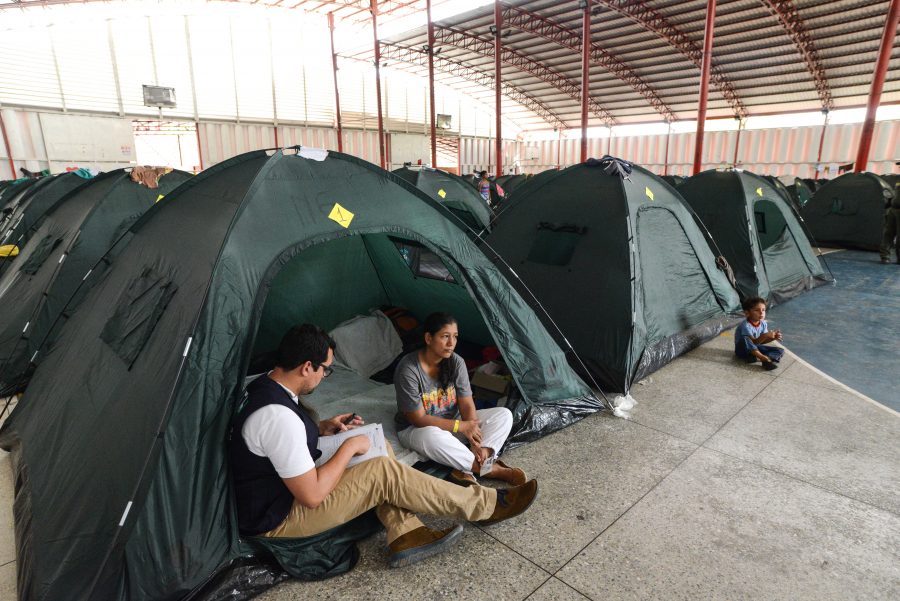 Complex Humanitarian Emergencies
CHEs involve an acute emergency layered over ongoing instability. Multiple scenarios can cause CHEs, like the civil wars in Syria and Yemen, the man-made political crisis in Venezuela, or the public health crisis in Congo.
Children and Youth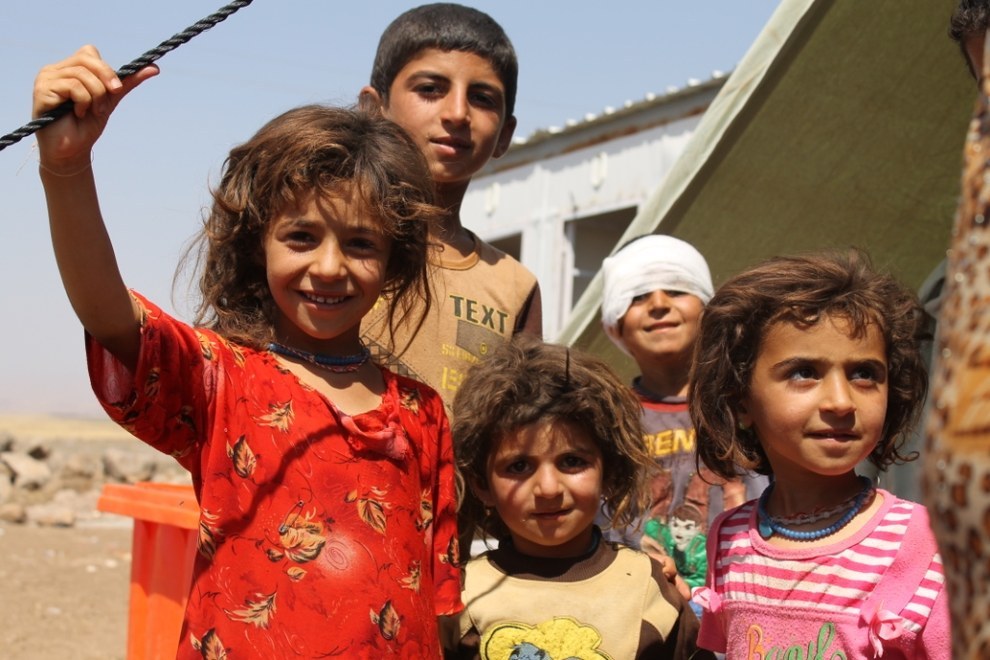 Children and Youth
For children and youth, disasters can take both an emotional and a physical toll, different from how those disasters would affect adults.