Last updated:
Tropical Storm Imelda
Imelda came into Texas as a tropical storm on Wednesday, Sept. 18, 2019 and although it never reached hurricane strength, the storm brought extensive flooding to southeastern Texas and southwest Louisiana through Friday, Sept. 20, 2019.
Heavy rain fell throughout counties/parishes in both states, with several communities receiving well over 40 inches. Imelda was the fifth wettest tropical cyclone to hit the contiguous 48 states. Rainfall amounts were equivalent to Hurricane Harvey totals in some communities. Both Harvey and Imelda are considered 1,000-year flood events.
(Photo: Harris County residents were stranded by flooding caused by Tropical Storm Imelda. Source: Harris County Sheriff's Office)
Gov. Greg Abbott declared a state of disaster declaration for thirteen counties in Texas on Sept. 19 as Imelda continued to wreak havoc on the state. Hundreds of people required rescue and evacuation support. In some communities, a shelter-in-place order was in effect due to flooded roads; officials were also watching for levees at risk of failing. The city of Houston and surrounding communities saw significant flooding, with many road closures. Some neighborhoods that were affected by 2017's Hurricane Harvey, as well as additional areas, experienced high water in homes and businesses. Areas north and east of the city, including Beaumont, Vidor and Winnie were also impacted. A tornado was reported in Baytown, causing damage to several homes. Five men died in storm-related deaths and several people were injured.
Accuweather rated Imelda as a "3" on the RealImpactTM Scale for Hurricanes which builds on the Saffir-Simpson scale for rating hurricanes but includes additional factors other than wind speed. Despite the high volume of rain, Accuweather rating is lower because the largest impact was not in a highly-populated area.
On Oct. 1, 2019, President Trump issued a national disaster declaration (DR–4466) for Imelda, covering damages from Sept. 17 to Sept. 23. It provides Individual Assistance through the Individual and Households Program (IA/IHP) for seven counties (Chambers, Harris, Jefferson, Liberty, Montgomery, Orange and San Jacinto). As of Nov. 26, 10,608 IA applications had been approved for a total IHP cost of $62,913,274.
What was the impact of the storm?
Accuweather has estimated that the damage will be $8 billion saying: "The estimate includes damage to homes and businesses, as well as their contents and cars, job and wage losses, farm and crop losses, contamination of drinking water wells, infrastructure damage, auxiliary business losses and the long-term impact from flooding, in addition to the lingering health effects resulting from flooding and the possible disease caused by standing water."
Who was affected and in what ways?
While the impact from wind was minimal, there was extensive flooding of agricultural lands, roads, homes, county infrastructure and businesses. The nation's largest USPS processing and distribution center was also damaged. Interstate 10 was closed for a day at the border between Texas and Louisiana, shutting down a critical transportation corridor.
While not an official government count, as of Oct. 21, Harvey Home Connect's needs assessment had surveyed 3,300 households, of which 2,727 indicated they received damage; the majority are single-family homes in Harris County. Homeowners made up the majority of those with damages (1,774 compared to 853 renters and 100 other). Incredibly, 57 percent also experienced damage from Hurricane Harvey (23 percent did not have Harvey damage and 20 percent did not know). Additionally, 823 people reported damage to a vehicle while 667 reported a total loss of a vehicle. Loss of furniture was added to the survey several days in and still 1,410 indicated they loss furnishings so it can be anticipated that this number is even higher. Over 1,100 people reported they lost wages due to the storm and/or flooding. Although 433 people who flooded had flood insurance, 1,678 did not. Of those who had non-flood related damages, 439 did not have homeowners' insurance while 177 did. Those affected by Imelda are encouraged to complete the survey at ImeldaSurvey.com.
Intermediate needs
Intermediate needs included cleaning, gutting and mucking affected homes and businesses, along with debris removal. Replacement of belongings including furniture and clothing, appliances and vehicles are also required. But the short-term needs are only part of the story. Previous experience has shown us that most people, corporations and foundations make donations days after a disaster. Yet the needs will continue for years to come.
Long-term recovery
Long-term recovery will include restoration of property, business recovery and environmental cleanup. The Center for Disaster Philanthropy (CDP) will continue to monitor the needs from Tropical Storm Imelda as more information is received.
Contact CDP
Recovery updates
If you are a responding NGO or a donor, please send updates on how you are working on recovery from this disaster to Tanya Gulliver-Garcia.
More ways to help
The CDP 2019 Atlantic Hurricane Season Recovery Fund allows donors to give now to support recovery needs that will continue to surface long after our attention has turned away from these major metrological events. Through CDP's unparalleled expertise in disaster management and grantmaking, we will invest in projects and initiatives that:
Support vulnerable populations whose lives and livelihoods have been devastated.
Emphasize funding that is medium- and long-term in nature, based upon prevailing needs that emerge in the weeks and months after the disaster.
Fill in gaps where public resources are unavailable or scarce.
Foster collaborative relationships among grantees and other organizations.
Donations to the recovery effort can be made here. CDP has been active in Texas with our Hurricane Harvey Recovery Fund for two years. We will utilize those relationships to identify recovery needs and to identify NGOs responding to the disaster.
CDP recommends donations of cash rather than product – with the exception of corporate in-kind donations that have been vetted by local officials. Donations of used items such as clothing, toys or individual cases of water are often termed the "second disaster" by disaster recovery experts. Learn more about the challenges of product donations here.
CDP has also created a list of suggestions for foundations and individual donors to consider related to disaster giving. These include:
Take the long view: Even while focusing on immediate needs, remember that it will take some time for the full range of needs to emerge. Be patient in planning for disaster funding. Recovery will take a long time and funding will be needed throughout.
Recognize there are places private philanthropy can help that government agencies might not: Private funders have opportunities to develop innovative solutions to help prevent or mitigate future disasters that the government cannot execute.
All funders are disaster philanthropists: Even if your organization does not work in a particular geographic area or fund immediate relief efforts, you can look for ways to tie disaster funding into your existing mission. If you focus on education, health, children or vulnerable populations, disasters present prime opportunities.
Ask the experts: If you are considering supporting an organization that is positioned to work in an affected area, do some research. The Center for Disaster Philanthropy maintains a list of vetted organizations and funds responding to a particular disaster that it shares with its clients and partners. National Voluntary Organizations Active in Disasters has member organizations working in affected communities. What's more, local community foundations have insights into nongovernmental organizations (NGOs) that are best suited to respond in a particular community.
Resources
Floods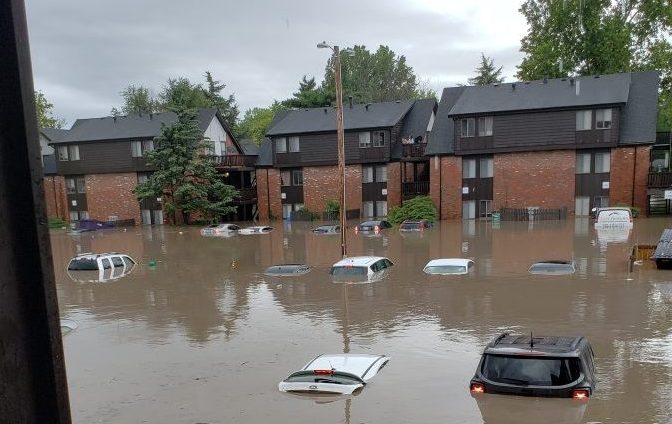 Floods
Flooding is our nation's most common natural disaster. Regardless of whether a lake, river or ocean is actually in view, everyone is at some risk of flooding. Flash floods, tropical storms, increased urbanization and the failing of infrastructure such as dams and levees all play a part — and cause millions (sometimes billions) of dollars in damage across the U.S. each year.
Hurricanes, Typhoons and Cyclones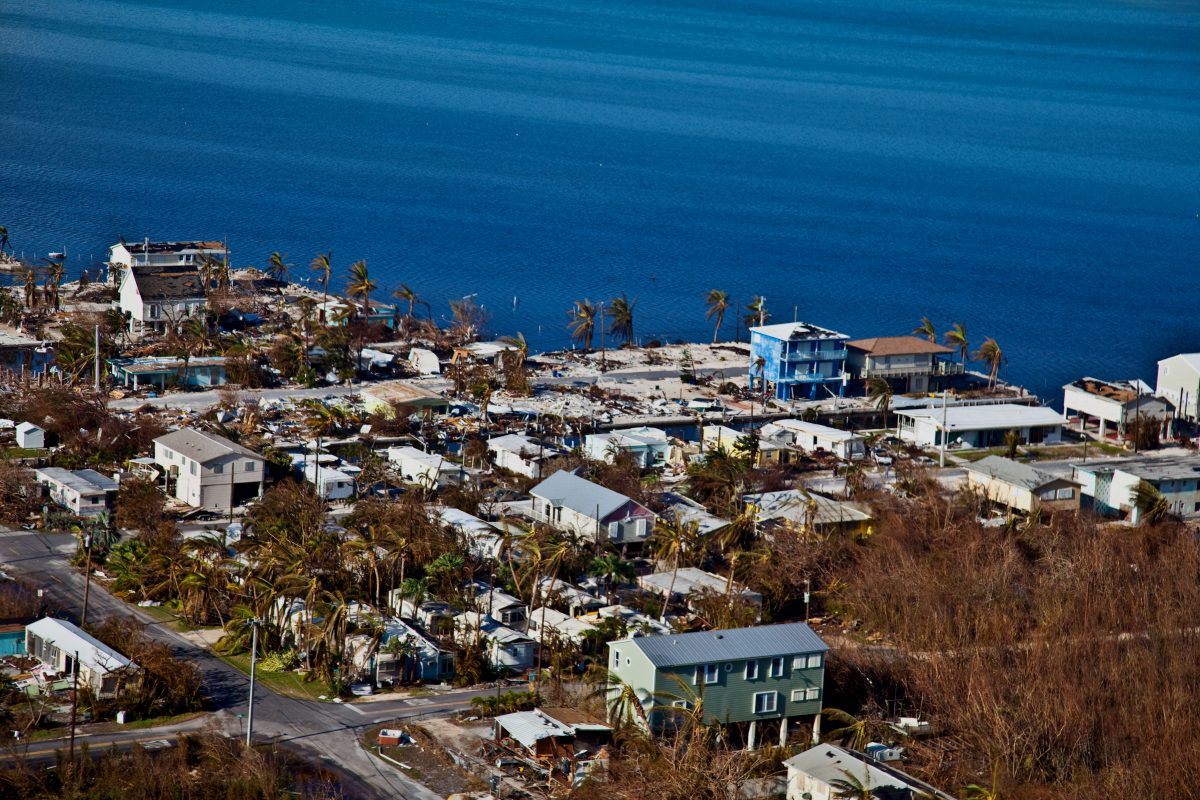 Hurricanes, Typhoons and Cyclones
Hurricanes, also called typhoons or cyclones, bring a triple threat: high winds, floods and possible tornadoes. But there's another "triple" in play: they're getting stronger, affecting larger stretches of coastline and more Americans are moving into hurricane-prone areas.