CDP 2018 Atlantic Hurricane Season Recovery Fund
Hurricane Michael and Hurricane Florence devastated communities in 2018.
First, Florence inundated North Carolina and South Carolina with torrential rain for days, causing record-breaking flooding. Florence was the eighth-wettest tropical cyclone to hit the mainland United States – and the wettest ever to hit North Carolina. The storm's financial impact was $24.7 billion.
Just over a month later, Hurricane Michael made landfall as a Category 5 storm in Florida with winds of 160 mph and a pressure of 919 mb. Michael caused extensive destruction in the Florida Panhandle and Georgia; Virginia and the Carolinas also suffered damage. In total, the storm caused $25 billion worth of damage within the U.S.
(Photo: Mexico Beach, Florida in January, nearly four months after Hurricane Michael made landfall with winds topping 155 miles per hour.)
This fund supported these disasters:
Why we launched this Fund
The CDP 2018 Atlantic Hurricane Season Recovery Fund was launched to address medium- and long-term recovery needs from these storms, including rebuilding homes and businesses; meeting the needs of young children; and supporting mental health services (among other needs).
Specific locations and funding gaps to address unmet needs were determined by the grant committee that was established to guide CDP's staff and board.
The Fund explored investing in all geographic areas affected by the season's Atlantic hurricanes.
The 2017 hurricane recovery funds are emblematic of CDP's approach to investments. For Hurricane Harvey, allocations were made within months following the hurricane's landfall. Meanwhile, Irma and Maria presented unique situations – particularly in Puerto Rico and the Caribbean – that required rigorous, extended assessments to reflect the complex on-the-ground situation to ensure good stewardship of the funds.
Funding focus
The CDP 2018 Atlantic Hurricane Season Recovery Fund allowed donors to support recovery needs that would continue to surface throughout many parts of the United States and the Caribbean long after our attention had turned away from these major weather events. Through CDP's unparalleled expertise in disaster management and grantmaking, we aimed to invest in projects and initiatives that:
Support vulnerable populations whose lives and livelihoods have been devastated.
Emphasize funding that is medium- and long-term in nature and based upon prevailing needs that emerge in the weeks and months to come.
Fill in gaps where public resources are unavailable or scarce.
Foster collaborative relationships among donors – including the sharing of information with funders and nonprofit organizations.
Promote cross-sector coordination with government agencies, academics, donors, think tanks, and public/private humanitarian actors.
The programmatic expertise of CDP's board, staff and advisory council – paired with an extensive network of disaster management actors and academics – guided our grantmaking strategy. Emphasis was placed on investing well rather than investing quickly, addressing the greatest needs and gaps in funding that may yet to emerge. CDP provided due diligence so donors could give to the fund with confidence and ensured.
Grant committee
The grant committee for the 2018 Atlantic Hurricane Season Recovery Fund included:
Committee Chair: Anita Whitehead, Principal at KPMG. Anita is a CDP board member.
Ret Boney, Executive Director, North Carolina Network of Grantmakers
Laura Harwin, Director of Nonprofit Relations, Community Foundation of North Florida
Leslie Ann Jackson, Vice President of Community Investment and Engagement, North Carolina Community Foundation
Cherry Jochum, Philanthropy Advisor, FEMA
Sabeen Perwaiz, Executive Director, Florida Nonprofit Alliance
Bob Ottenhoff, Former President and CEO of the Center for Disaster Philanthropy
We awarded 10 grants from the Fund for communities affected by Hurricanes Florence and Michael.
CORE
Thank you to the following donors for their generous support of the CDP 2018 Atlantic Hurricane Season Recovery Fund:
21st Century Fox
Bohemian Foundation
The Celia Lipton Farris & Victor W. Farris Foundation
The Crown Family
The Maine Community Foundation
The Mote Scientific Foundation
The NIKE Foundation
T. Rowe Price
Fund updates
Announcing 10 New Recovery Grants for North Carolina and Florida
Announcing 10 New Recovery Grants for North Carolina and Florida
When Donors Prioritize Disaster Funding
When Donors Prioritize Disaster Funding
Announcing the 2018 Atlantic Hurricane Season Recovery Fund
Announcing the 2018 Atlantic Hurricane Season Recovery Fund
Fund resources
Hurricane Florence – Land Loss Prevention Project
Hurricane Florence – Land Loss Prevention Project
Hurricanes, Typhoons and Cyclones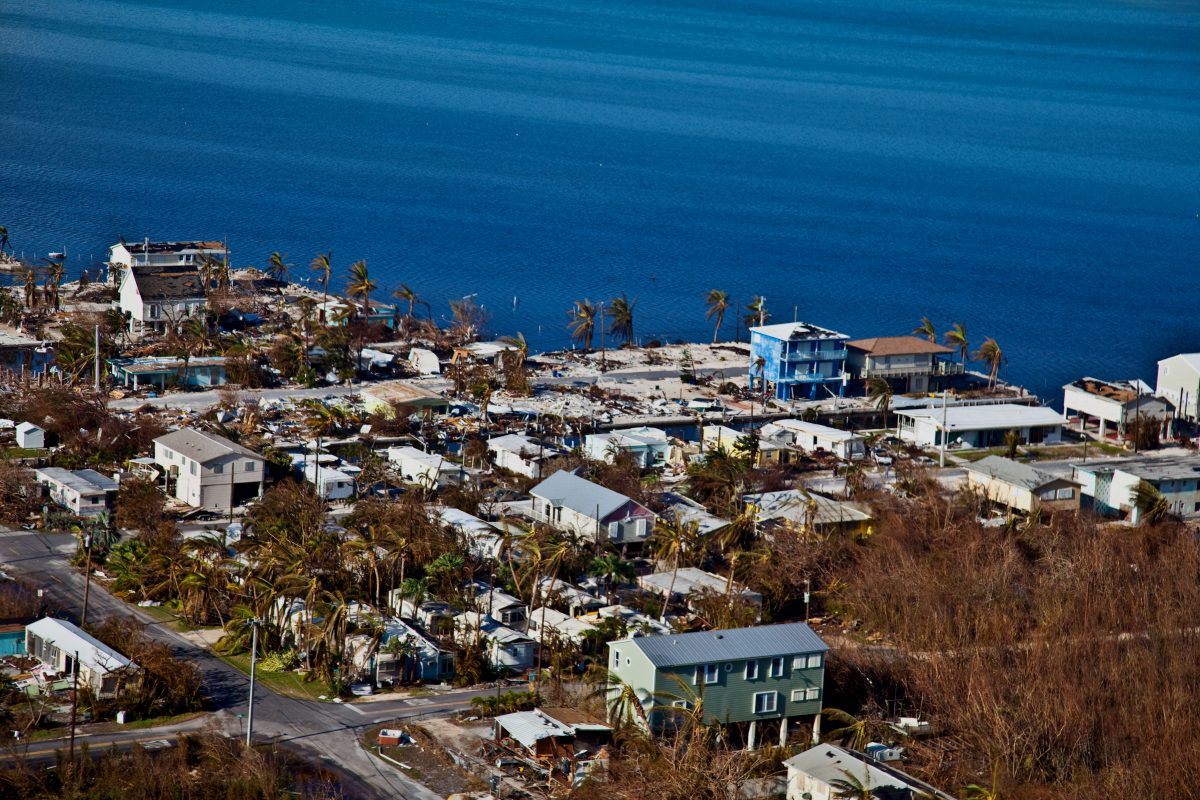 Hurricanes, Typhoons and Cyclones
Floods