Last updated:
2020 North American Wildfire Season
In many areas of the United States and Canada, every year brings the risk of wildfires, especially between August and November.
The 2020 season was a record-setting one for the state of California and the United States as a whole. NIFC reported that as of Nov. 27 there were 52,113 wildfires that had burned 8,889,297 acres in 2020. This is approximately 2.3 million more acres burned than the 10-year average and almost double the acreage burned in the 2019 season.
While large fires burned in many states, the Center for Disaster Philanthropy (CDP) provided details only on fires that had significant impact on human populations and/or were over 50,000 acres in size. These are detailed below.
(Source: San Bernardino National Forest)
Ongoing needs for those in the affected areas include shelter, food, health care and case management. Due to COVID-19, shelter supports will require additional resources to accommodate non-congregate housing.
Recovery needs for each wildfire area vary, but attention should be given to long-term support for rehousing, income recovery, agricultural needs and additional preparedness support to vulnerable populations. The enormity of this year's fire season combined with the stress of the pandemic and trauma from past fires means there will be a significant demand for mental health and counseling services.
Many of the areas affected by 2020's fires are critical agricultural communities where laborers are often migrant workers or undocumented individuals. Support and information need to be provided in the appropriate languages and with cultural competency. These groups will also need wage replacement and recovery support as many cannot access federal dollars.
As with most disasters, cash donations are recommended by disaster experts as they allow for on-the-ground agencies to direct funds to the greatest area of need, support economic recovery and ensure donation management does not detract from disaster recovery needs.
Philanthropic and Government Support
On Sept. 29, CDP announced nearly $3.3 million in wildfire recovery grants from our 2020 funds including the following:
Check out the full list of CDP grantees here. Grants from other organizations in support of the 2020 wildfire season include:
FEMA has provided millions of dollars in assistance through 82 major disaster and fire management declarations. Most of these declarations are for fire management and don't have any funding listed, however, there are three major disaster declarations:
DR-4558 was issued on Aug. 22 for 19 areas in California, mostly for Individual and Public Assistance, though five of those areas only received Public Assistance designations. As of Dec. 7, 2,750 applications for individual assistance had been approved for a total of $18.2 million in obligations.
DR-4562 was issued on Sept. 15 for 20 regions in Oregon. 12 regions received only Public Assistance while the remainder received both Public and Individual Assistance. As of Dec. 7, 2,824 applications for individual assistance had been approved for a total of $28.5 million obligated, along with $410,308 in public assistance.
DR-4569 was issued on Oct. 16 for 12 areas across California after further fires burned across the state. Ten areas received both individual and public assistance designations, while two were designated for public assistance only. As of Dec. 7, 239 applications for individual assistance had been approved for a total of $3.4 million in obligations.
Resources
Wildfires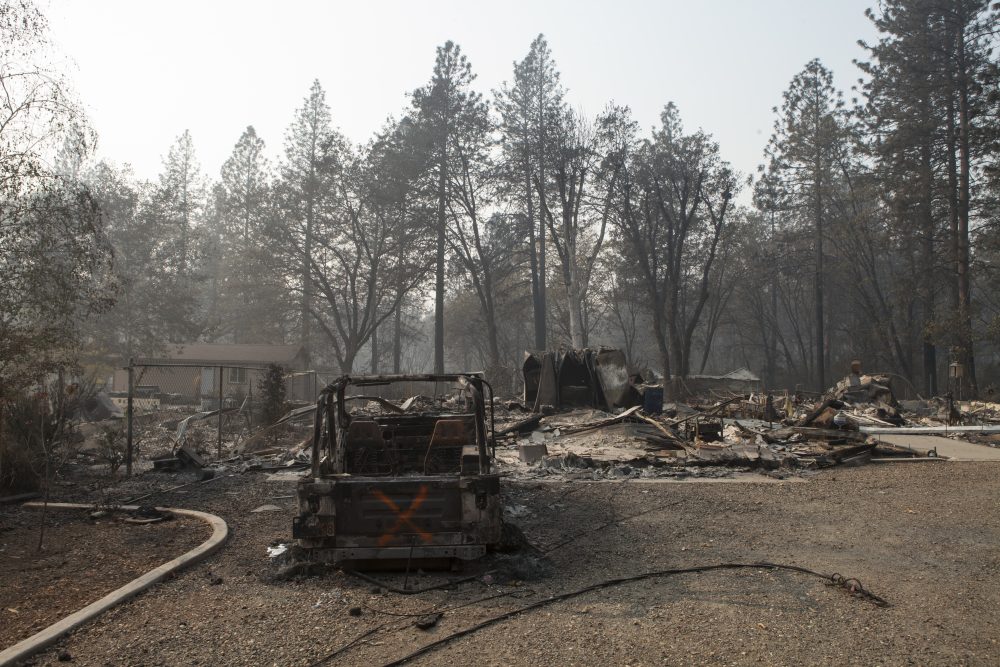 Wildfires
Weather can significantly affect the frequency and severity of wildfires. Prolonged drought can extend prime wildfire season, making blazes more likely. Additionally, high temperatures and low humidity can quickly dry out vegetation which then becomes potential fuel.
Climate Change
Climate Change
Climate change refers to any significant change in the measures of climate lasting for an extended period of time. In other words, climate change includes major changes in temperature, precipitation or wind patterns, among other effects, that occur over several decades or longer.