Typically, the Center for Disaster Philanthropy (CDP) starts its North American wildfires profile in the summer or even fall. However, as climate change increasingly has a more significant impact, we have been losing the concept of disaster seasons.
Two significant winter fires in Colorado and California, along with dozens of smaller fires, have led to statistics that far exceed what typically happens at this point in the year. As such, our wildfire profile will run by calendar year moving forward.
This direction is supported by experts such as Cecile Juliette, public information officer of California Department of Forestry and Fire Protection, who told ABC News, "We are towards the end of January. 10-15 years ago we use to call it the California fire season where we might get fires say in July that would last through maybe September or October. So, it was just a few months. Now our fires are extending all the way through December and then into January. So it's not really accurate to call it a fire season. CAL FIRE is trying to get away from calling it a fire season because that doesn't make sense anymore. It's really now more of a fire year."
Editor's Note: The Center for Disaster Philanthropy (CDP) maintains a profile on International Wildfires which covers all major wildfire areas outside of the U.S., Canada and Mexico.
(Photo: Monterey County via Twitter)
There are several areas of ongoing support that are needed in the recovery phase. These include the rebuilding of homes or repair of damage, debris clean-up, soil remediation, temporary housing, physical and mental health, agricultural support, and livelihood/income support.
Funders should also consider the following options to support fire-impacted communities now and to reduce the impact of future fires:
Award loans and grants for rebuilding damaged homes and businesses.
There is currently a $2 million cap on disaster loans for businesses or private and nonprofit organizations through the Small Business Administration's Economic Injury Disaster Loan program. That amount may not cover what is needed, and monies allocated may be slow to arrive. Companies often hire migrant workers to work on rebuilding projects, and they do not always provide safe and adequate housing, food and other support. Make fair hiring practices a component of your grants.
Support local agencies on the ground throughout the disaster life cycle, especially those working with marginalized communities.
Those in already precarious situations — such as the elderly, sick, undocumented and mixed-status families, and people living in poverty — may find their circumstances worsened in the face of disaster. Mental health providers, food banks and organizations working with children or the elderly, for example, must have plans in place to mitigate the disaster's impacts. Strengthening the capacity of such organizations is also essential.
Fund drought mitigation efforts.
These may focus on sustainable agriculture, water conservation or land use. According to the National Drought Mitigation Center, an emerging area for research is land use patterns that "maintain the integrity of watersheds and that have a smaller paved footprint result in greater resilience in the face of drought."
Invest in public awareness and educational campaigns as well as dissemination of promising practices in wildfire and drought mitigation.
Simple efforts such as clearing flammable materials from 100 feet around the house may help prevent property damage. Fires can also be started by misuse of equipment, such as grills, that can be averted with proper knowledge.
Assist businesses in developing business continuity and disaster recovery plans to reduce economic impact.
These plans should include contingencies for displaced workers, back up of data and alternate facilities for continuing operations in the event of property damage.
Consider the needs of volunteer fire departments.
As volunteers, they often lack the structural support of larger departments, and their resources may have been depleted during the wildfire.
Support the creation of "smart growth" efforts.
Smart planning can help mitigate wildfires or prevent them altogether.
As with most disasters, experts recommend cash donations. They allow on-the-ground agencies to direct funds to the most significant area of need, support economic recovery and ensure donation management does not detract from disaster recovery needs.
Contact CDP
Philanthropic contributions
The Center for Disaster Philanthropy has two specific funds for wildfire needs, one for California and one for Colorado. In addition, our Disaster Recovery Fund provides support for wildfire-affected areas in the remainder of the United States and our Global Recovery Fund provides support for Canada, Mexico and the rest of the world.
(Photo: Burning homes on the path of the Marshall Fire. Source: South Metro Fire Rescue via Twitter.)
Donor recommendations
If you are a donor looking for recommendations on how to support recovery from this disaster, please email regine.webster@disasterphilanthropy.org.
Note: If you are an individual who was affected by the disaster, we encourage you to contact your local 211 to see what resources are available in your community.
Philanthropic and government support
CDP awarded a $309,686 grant to Impact on Education to expand its mental health advocate program at seven schools located in Louisville, Superior and Boulder counties where the Marshall Fire devastated communities.
CDP awarded a $105,600 grant to United Way of Reno County through the Midwest Early Recovery Fund to support two disaster case managers for 18 months following the 2022 Reno County, Kansas wildfires.
In July 2022, CDP made a $250,000 grant from the Colorado Wildfires Recovery Fund to the Marshall Fire Recovery Center to open and staff a centralized recovery center in the area affected by the fires and windstorms in December 2021. This recovery center will allow those seeking recovery support to find all their needs supported in one location.
Civitas Resources, Inc. has pledged a million dollars to assist with recovery from the Marshall and Middle Fork Fires in Colorado.
FEMA issued a major disaster declaration on Jan. 1 (DR-4634) including the Marshall and Middle Fork Fires in Colorado. The eligibility date for applications closed on Sept. 22 with 944 individual assistance applications had been approved for an obligation of just over $2 million. An additional $35.5 million in Public Assistance Grants was also approved.
FEMA issued a major disaster declaration on May 4. (DR-4652) that includes damages from wildfires occurring during the time between Apr. 5 and Jul. 23. As of Oct. 4, 1,302 individual assistance applications had been approved for a total obligation of $5.4 million, with another $820,000 approved in Public Assistance Grants.
More ways to help
CDP has also created a list of suggestions for foundations to consider related to disaster giving. These include:
Take the long view: Even while focusing on immediate needs, remember that it will take some time for the full range of needs to emerge. Be patient in planning for disaster funding. Recovery will take a long time and funding will be needed throughout.
Recognize there are places private philanthropy can help that government agencies might not: Private funders have opportunities to develop innovative solutions to help prevent or mitigate future disasters that the government cannot execute.
All funders are disaster philanthropists: Even if your organization does not work in a particular geographic area or fund immediate relief efforts, you can look for ways to tie disaster funding into your existing mission. If you focus on education, health, children or vulnerable populations, disasters present prime funding opportunities.
Ask the experts: If you are considering supporting an organization that is positioned to work in an affected area, do some research. The Center for Disaster Philanthropy and National Volunteer Organizations Active in Disasters can provide resources and guidance about organizations working in affected communities. Local community foundations also have insights into nongovernmental organizations (NGOs) that are best suited to respond in a particular community.
Related resources
Wildfires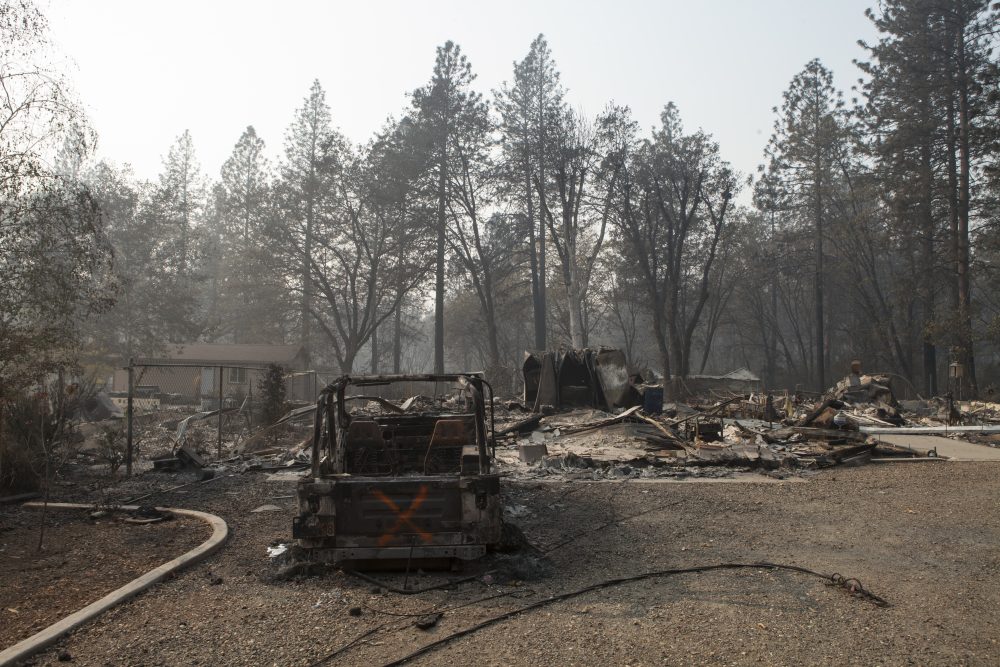 Wildfires
Weather can significantly affect the frequency and severity of wildfires. Prolonged drought can extend prime wildfire season, making blazes more likely. Additionally, high temperatures and low humidity can quickly dry out vegetation which then becomes potential fuel.
Drought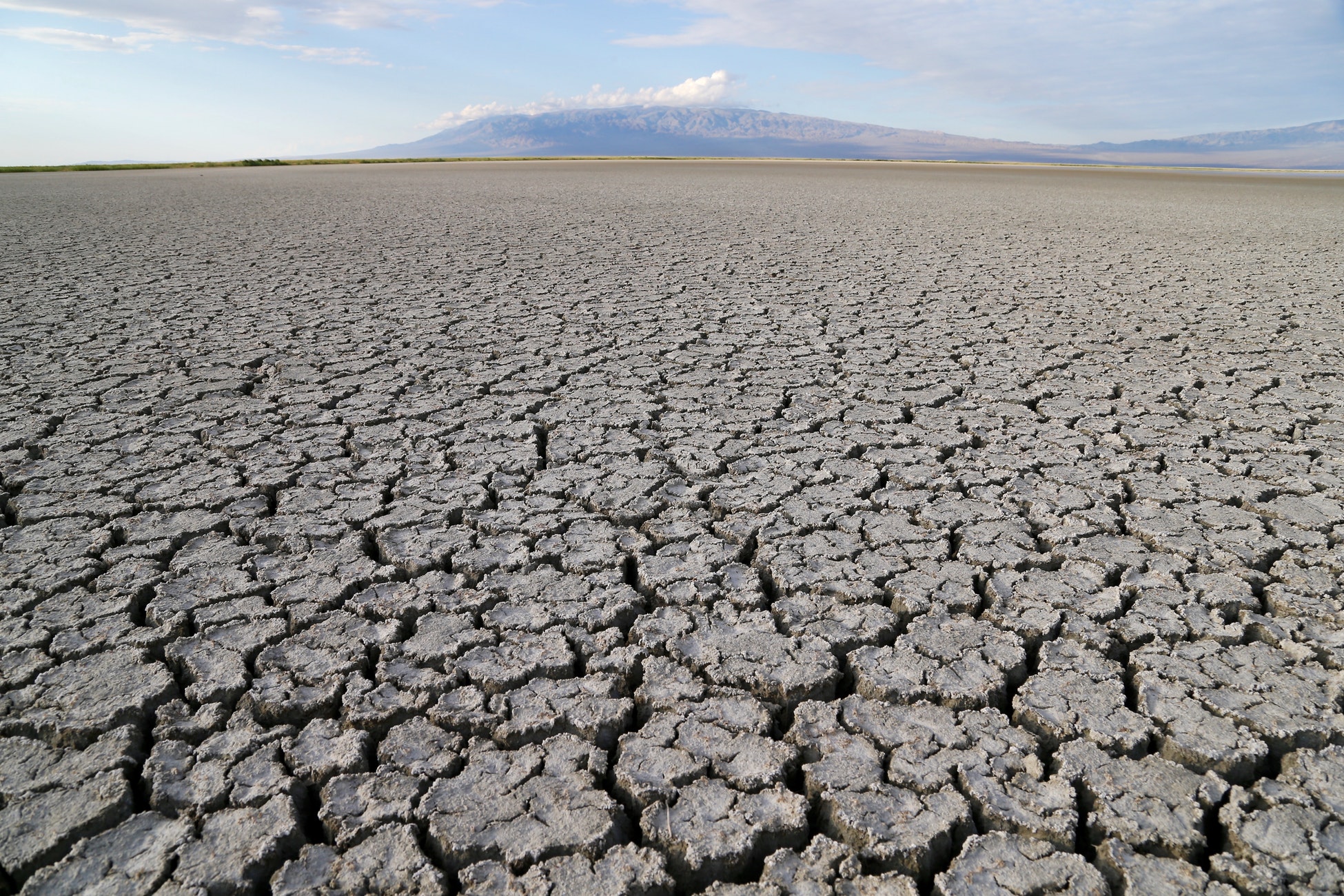 Drought
Drought is often defined as an unusual period of drier than normal weather that leads to a water shortage. Drought causes more deaths and displaces more people than any other disaster.
Emergency Response Services
Emergency Response Services
Emergency response services are the public, private and volunteer organizations that respond to incidents that threaten the safety and wellbeing of people in their area.