The Syrian complex humanitarian emergency is characterized by more than 10 years of ongoing hostilities and their long-term effects, including large-scale internal and cross-border displacement, widespread destruction of civilian infrastructure and significant violations of international humanitarian law.
In 2023, 15.3 million people need humanitarian assistance. Syria remains one of the largest humanitarian responses in the world. According to the UN Office for the Coordination of Humanitarian Affairs (UNOCHA), localized hostilities, the economic crisis, the water crisis and public health emergencies, including cholera and climate-related situations, are expected to remain the main drivers of humanitarian need. UN Humanitarian Affairs Coordinator, Martin Griffiths, reported in December 2022 that the vast majority of Syrian families are either struggling or unable to meet their basic needs.
On Feb. 6, 2023, a magnitude 7.8 earthquake occurred in southern Turkey near the northern border of Syria. This quake was followed approximately nine hours later by a magnitude 7.5 earthquake located around 59 miles (95 kilometers) to the southwest.
According to ACAPS, new earthquakes are among the worst-case scenarios for the region because they could impact humanitarian needs and the ability to meet them. Damaged buildings are at high risk of collapse when additional earthquakes strike, and survivors may continue to experience ongoing fear while also beginning to deal with lasting trauma.
On Feb. 14, the UN and humanitarian partners launched an earthquake Flash Appeal that requests $397.6 million to reach 4.9 million people across Syria between February and May 2023. See CDP's 2023 Turkey-Syria Earthquake disaster profile for more.
On Jan. 9, the United Nations (UN) Security Council unanimously renewed an essential cross-border operation at Bab Al-Hawa for another six months that delivers humanitarian assistance to millions of people in northwest Syria, which is outside government control.
Syria and Russia want humanitarians to deliver aid internally across conflict lines, but the UN says such "crossline" operations cannot match cross-border operations from Turkey into northwest Syria in terms of size and scope. In the aftermath of the Feb. 6 earthquake, humanitarian access from Turkey to northwest Syria grew with the opening of Bal Al-Salam and Al Ra'ee border crossings on Feb. 14 for an initial period of three months. On May 13, the Syrian government agreed to extend by another three months the use of the two border crossings.
(Photo Source: Bo Viktor Nylund/ UNICEF MENA)
A deal brokered almost three years ago between Russia, which backs Syrian President Bashar al Assad's forces, and Turkey, which supports opposition groups, ended fighting that had displaced thousands of people. However, there are signs of escalating hostilities.
In early November 2022, Russian jets bombed camps for internally displaced persons in Idlib killing at least nine civilians. The UN Human Rights Office released a statement expressing concern over the aerial attack and calling for the protection of civilians as outlined under international humanitarian law.
According to UN Human Rights, "over the past ten years, an average of 84 civilians have been killed every day in direct connection to the war in Syria." Some Arab countries have begun normalizing ties with Assad's government. Human Rights Watch has said such actions should not occur without accountability for abuses committed over the past 12 years.
In 2011, peaceful protests against Syrian President Bashar al-Assad's government eventually escalated into a civil war between the Syrian government and anti-government rebel groups. The conflict includes many different actors with varying motivations, including foreign governments and extremist organizations such as the Islamic State.
The country of Turkey is recognized in English as Türkiye by the United Nations.
The Center for Disaster Philanthropy has a Global Recovery Fund that provides an opportunity for donors to meet the ongoing and ever-expanding challenges presented by global crises, including finding long-term solutions for communities in protracted humanitarian crises like Syria.
Contact CDP
Philanthropic contributions
If you would like to make a donation to the CDP Global Recovery Fund, please contact development. 
(Photo: Shukran returned to her home in Deir ez-Zor a year ago. She received training and support for small projects from UNHCR and is now able to provide for her family's needs. Source: UN Refugee Agency in Syria via Twitter.)
Donor Recommendations
If you are a donor looking for recommendations on how to help with disaster recovery, please email Regine A. Webster. 
Philanthropic and government support
CDP, through its COVID-19 Response Fund, awarded $200,000 to Medair in 2020 to support national efforts to reduce COVID-19 transmission in Lebanon and Sudan. In Lebanon, Medair provided technical support to staff working in triage and isolation centers, training for community health workers and information dissemination to counter myths about the virus in the Bekaa Valley, where many Syrian refugees lived.  
Syria's 2023 Humanitarian Response Plan (HRP) seeks $4.81 billion to reach 13 million of the 15.3 million people in need. As of April 21, 2023, donors had funded only 7.5% of the HRP. The response plan funding requirements have grown nearly annually since 2012, demonstrating the significant and growing humanitarian needs in the country.
More ways to help

As with most disasters and emergencies, cash donations are recommended by disaster experts as they allow for on-the-ground agencies to direct funds to the most significant area of need, support local economic recovery and ensure material donations do not detract from disaster recovery needs. 
Donors can help in the following ways: 
Provide unrestricted core funding for vetted humanitarian NGO partners that support the 

HRP

.

 This is an efficient way to ensure the best use of resources in a coordinated manner. Funding the NGOs that have contributed to the HRP ensures that resources are directed to support the plan and use humanitarian partners' best knowledge.

 

Understand that recovery is possible in protracted and complex crisis settings.

 Even while focusing on immediate needs, remember that there are early and long-term recovery needs, too. We know that people who have been affected by shocks in complex humanitarian contexts can recover, improve their situation and build their resilience to withstand future shocks without waiting until the crisis is over, which may take years. Recovery is possible, and funding will be needed for recovery and resilience efforts alongside humanitarian funding. Recovery will take a long time, and funding will be needed

now and

throughout.

 

Support institutional development of local and national civil society in Syri

a.

Civil society was extremely underdeveloped and nascent in Syria b

efore the crisis began

, yet

most

of the

humanitarian response is implemented by

local groups formed in the last

10

years

.

 

Supporting

the

se

new

ly formed

local civil society actors with unrestricted operational support and capacity strengthening is

critical to rebuilding Syria and helping communities

 

recover.

Recognize there are places and ways that private philanthropy can help that other donors may not.

 Private funders can support nimble and innovative solutions that leverage or augment the larger humanitarian system response, either filling gaps or modeling change that, once tested and proven, can be taken to scale within the broader humanitarian response structure. Philanthropy can also provide sustainable funding to national and local organizations that support

needed

operational costs

.
Fund resources
Complex Humanitarian Emergencies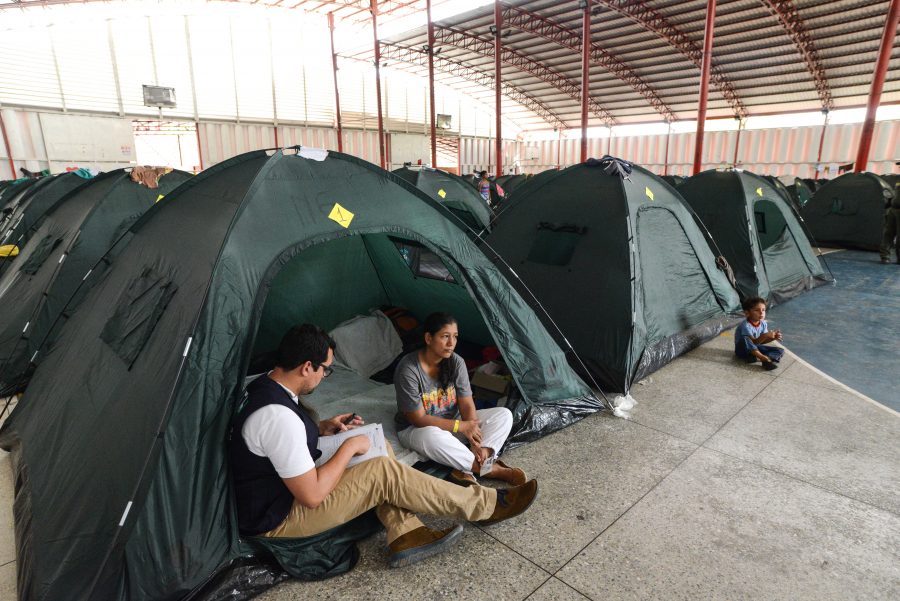 Complex Humanitarian Emergencies
CHEs involve an acute emergency layered over ongoing instability. Multiple scenarios can cause CHEs, like the civil wars in Syria and Yemen, the man-made political crisis in Venezuela, or the public health crisis in Congo.
Water, Sanitation and Hygiene (WASH)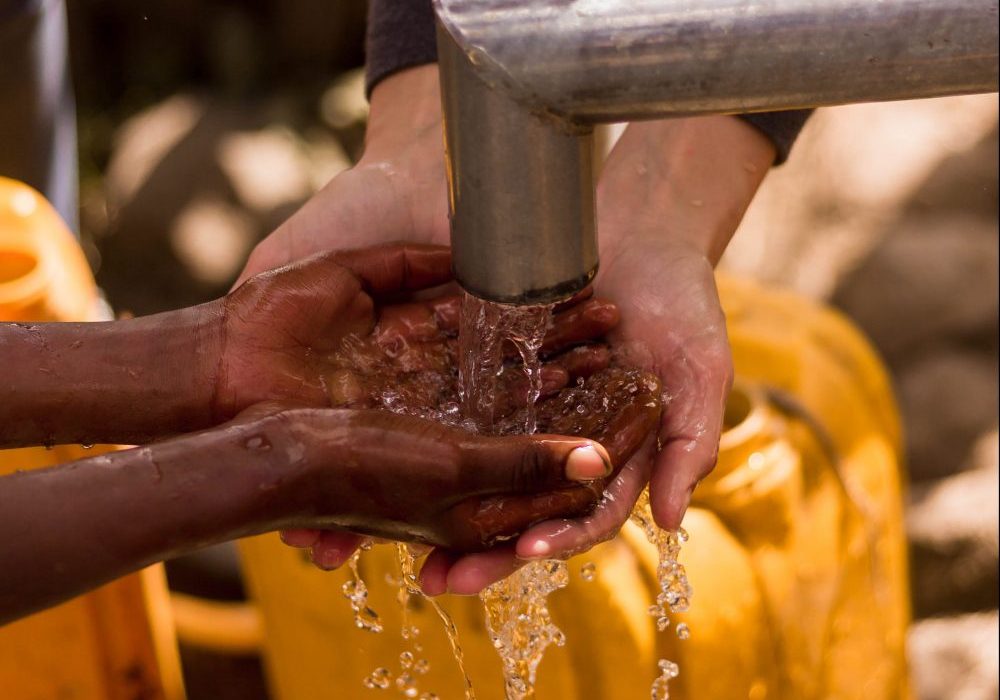 Water, Sanitation and Hygiene (WASH)
Water is one of the most necessary elements for life, yet according to the World Health Organization/UNICEF, 2.1 billion people lack access to safely managed drinking water. In addition, 4.5 billion people lack safely-managed sanitation facilities. Water, sanitation and hygiene (WASH) principles are of tremendous concern in everyday life, but can be heightened during an emergency or disaster.
Earthquakes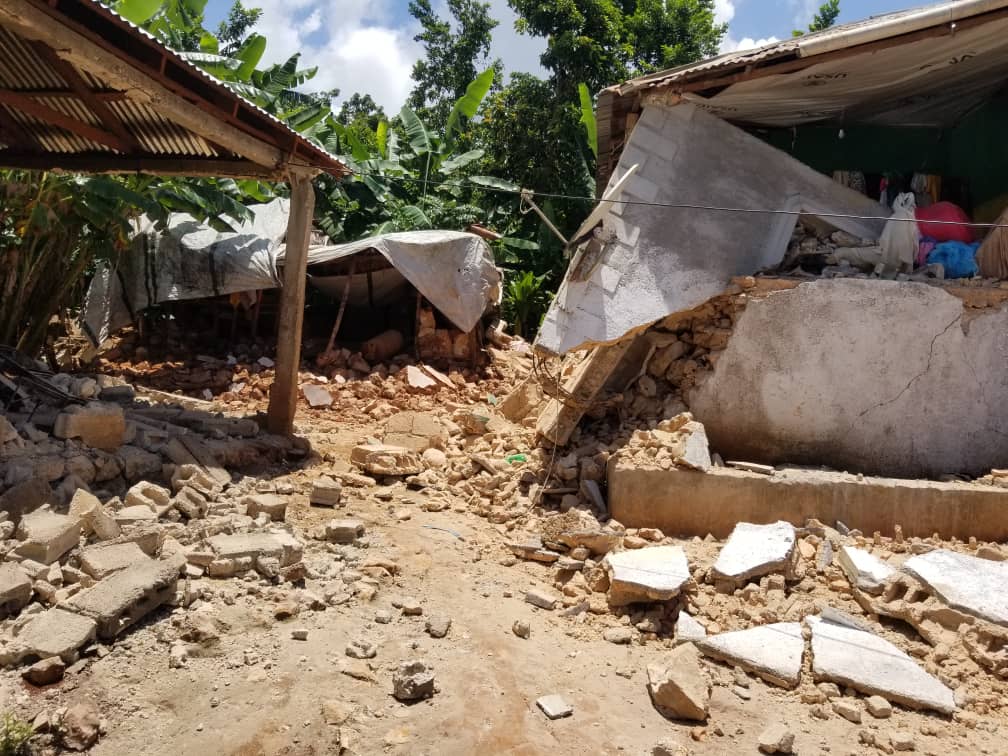 Earthquakes
Striking without warning, earthquakes often are among the most devastating disasters. Caused by the movement of plates along fault lines on the earth's surface, earthquakes often leave a monumental path of instant death and destruction.