A 5.9 magnitude earthquake hit eastern Afghanistan at about 1:24 a.m. local time on June 22.
The epicenter was located about 28.5 miles southwest of Khost, near the border with Pakistan. It was about 6.2 miles deep, which should make the impact localized but extensive. The hardest-hit area is Paktika province, in Gayan, Nika, Barmal and Zirok.
More than 119 million people across a 310-mile area, including Afghanistan, Pakistan and India, felt the earthquake's tremors. There have been ongoing aftershocks of varying intensity.
Afghanistan is prone to earthquakes, with an average of 560 deaths per year. More than 7,000 people have been killed in earthquakes in the past decade.
(Photo: Earthquake damage in Afghanistan on June 22, 2022. Credit: Bakhtar News Agency via Twitter)
This was the deadliest earthquake in over two decades. A 6.1 magnitude earthquake and its aftershocks killed more than 4,500 people in 1998.
Afghanistan is already facing one of the world's worst humanitarian crises, further compounding the quake's impact. In CDP's Afghanistan Humanitarian Crisis disaster profile, we note the following:
The humanitarian situation has worsened in the months since the U.S. withdrawal.
The United Nations Development Program (UNDP) projects that by the middle of 2022, Afghanistan could face "universal poverty," with 97% of Afghans living below the World Bank-designated international poverty line of $1.90 a day.
Afghanistan now has the world's highest number of people in emergency food insecurity.
About 92% of the population faces insufficient food consumption. Around 9.6 million children are unable to secure food daily.
More than half the country's population (about 24.4 million people) need humanitarian assistance.
The national drought emergency officially declared in June 2021 is the worst in more than 30 years.
The most at-risk populations include those living in poverty, minority groups, undocumented recent returnees, children, adolescent girls, the elderly, households headed by women, people with disabilities, marginalized ethnic groups and those exposed to forced, multiple and often extended periods of displacement.
It is important to note that financial aid to Afghanistan for its humanitarian crisis has primarily been funneled through humanitarian agencies and the UN to avoid giving money to the Taliban government. There are nongovernmental organizations responding that are already based in the country, as well as UN agencies. Funding directly to them will be a critical way to move resources into the country.
Latest Updates
What we're watching: Weekly disaster update, June 27
What we're watching: Weekly disaster update, June 27
Afghanistan's earthquake: A new layer to a complex crisis
Afghanistan's earthquake: A new layer to a complex crisis
What is the overall impact?
The numbers of those reported to have died vary depending on reports.
UNOCHA shared on June 26: "Currently, the death toll from Wednesday's earthquake stands at around 770 people killed and nearly 1,500 wounded"
However, the Taliban puts the death toll at 1,150 people with at least 1,600 injuries.
The number of dead and injured is expected to rise as remote areas are reached and rescue workers are able to search collapsed buildings.
At least five people were killed and 11 injured in a 4.3 magnitude aftershock on Friday, June 24.
Search and rescue efforts were hampered by rain, landslides and the inaccessible nature of many hillside villages in the affected areas. Many of the villages are remote farming communities, so rescue efforts need to be carried out by air.
In addition to the loss of life and devastating injuries, the earthquake destroyed critical infrastructure — including homes, health facilities, schools and water networks — leaving thousands vulnerable to further harm. The UN issued a multi-sectoral Emergency Earthquake Appeal which targets approximately 362,000 people living in high-intensity impact areas (MMI 5+).
Loss of housing and shelter
In the areas that have been accessed so far, as many as 1,900 homes have been destroyed including 1,028 in Giyan, 450 in Barmal and 416 in Spera. Many homes had large families of seven or more people, so the number of people affected is significant. This is well over half of Giyan's housing stock.
As many as 10,000 more homes have been damaged extensively and risk imminent collapse. Many of the homes were comprised of mud bricks, making them very susceptible to damage and destruction. Ongoing assessments of the conditions of the housing are continuing.
Children
At least 65 children have been orphaned or are unaccompanied in the aftermath of the earthquake.
Of the deaths, at least 155 were children, including 134 in the Giyan district, and 250 were injured. Seven schools in Khost and Paktika provinces were damaged by the earthquake (5,135 students) with additional damage reported in Gani Khil and Dor Baba districts.
Medical support
Given the high number of injuries and the weak, under-resourced pre-existing medical infrastructure, health care support from external partners will be critical. The World Health Organization and others are already on the ground providing equipment, medical supplies and staff support.
Immediate needs identified by the UN include protection, emergency shelter, food assistance and non-food items, emergency health care, agricultural support, and Water, Sanitation and Hygiene (WASH) support.
Cash assistance
The most critical ongoing need is unrestricted cash donations and support for emergency shelter and household supplies, and to cover basic needs for affected families. Many people lost everything in the earthquake.
Direct cash assistance can allow families to purchase items and services locally that address their multiple needs. It gives each family flexibility and choice, ensuring that support is relevant and timely. Cash assistance can also help move families faster towards rebuilding their lives.
Food security and nutrition
Given the high, pre-existing hunger needs, this will be an important area of support.
According to the International Red Cross and Red Cresent Societies, "the country is facing one of the world's worst food insecurity and malnutrition crises, with around 20 million people in crisis or experiencing emergency levels of food insecurity, and more than half of all children under-five projected to face acute malnutrition. With the combination of the severe drought – which has affected the entire country's territory, and the impact to the agriculture and livestock sectors, which account for the bulk of economic activity, in such dire condition – compounded by the economic hardship, hundreds of thousands of households have been forced to adopt negative coping mechanisms as many are stuck in a quagmire of debt while prices of essential commodities continue to rise beyond reach. The economic situation is, in addition, driving millions of people into poverty."
Clean-up, debris removal and waste management
There will be extensive clean-up required from the immediate effects of the earthquake as well as landslides. This will include both homes and other buildings, as well as transportation infrastructure as many mountainous roads are impassable.
Provision of power and water
It is important to invest in power and water solutions that are sustainable and renewable – e.g., water filtration vs. water bottles, solar power generators vs. diesel.
Emergency shelter
Many of those who have lost their housing are staying with friends, relatives and other community members. Some are living in the open. Given the rain and cold, emergency shelter is a critical need.
Some emergency tents have been distributed and officials say they have no more room to store tents (or other donations). Camp sites are being established in Paktika (Giyan and Barmal) and Khost (Spera).
Protection
After a disaster, the protection of vulnerable individuals and ensuring access to their basic rights are immediate priorities. Gender-based violence, including sexual assault and trafficking of vulnerable individuals, is often a priority concern. The protection and security of children are also major concerns. Given Taliban rule, the protection of women and girls is critical. Women are already facing restricted rights to employment and are required to cover their faces. Teenage girls are prohibited from accessing formal education.
Alison Davidian, the Country Representative a.i. for UN Women said: "Women and girls are differentially affected by crisis. When their rights to move and work are restricted as they are in Afghanistan, they are disproportionately impacted, especially in accessing food, healthcare and safe shelter. As we move forward in addressing the needs of the earthquake-affected population, women humanitarian workers and women led civil society must be at the center of the crisis response. This is the only way to ensure the needs and rights of at-risk and crisis-affected women and girls are effectively identified and addressed."
COVID-19
As with all countries, COVID-19 has added a layer of complexity to disasters and disaster recovery.
As of June 27, 2022, the COVID-19 totals were:
182,228 cases and 7,720 deaths. These numbers are estimated to be severe undercounts due to a lack of testing, tracing and tracking, especially since the withdrawal of U.S. troops. In the past seven days, there was a 25% decrease in new cases (498) and a 0% change in death rate (4). Afghanistan is listed 115th for number of cases in the world and the 73rd for number of deaths. These numbers may be an underrepresentation due to communication issues and health care access, especially in the earthquake-affected region.
Rebuilding and reconstruction of homes
Where possible, rebuilding should focus on improving the quality of construction and investing in earthquake reduction efforts.
Long-term recovery
Long-term recovery needs include long-term shelter or rebuilding of homes and community infrastructure, livelihood restoration, economic recovery and COVID-19 support.
The Center for Disaster Philanthropy (CDP) has a Global Recovery Fund that provides an opportunity for donors to meet the ongoing and ever-expanding challenges presented by global crises. Select "2022 Afghanistan Earthquake" from the dropdown menu.
Contact CDP
Philanthropic contributions
If you would like to make a donation to the CDP Global Recovery Fund, please contact development.
(Photo: Earthquake damage in Afghanistan on June 22, 2022. Credit: Bakhtar News Agency via Twitter)
Philanthropic and government support
The Washington Post reported that, "the government will allocate about $11 million in aid [including] about $1,000 to be given to families of the deceased and $500 each to the injured." It added, "Ramiz Alakbarov, the U.N. resident coordinator in Afghanistan, said the United Nations has allocated $15 million to the rescue efforts. He added that the United Nations is working to distribute aid packages to families that have been displaced but said that the agency lacks the workers to recover victims from the rubble and that it would the responsibility of 'de facto authorities' to take charge of the mission."
CNBC reported that, "In a rare move, the Taliban's reclusive supreme leader, Haibatullah Akhundzadah, who almost never appears in public, called for 'the international community and all humanitarian organizations to help the Afghan people affected by this great tragedy and to spare no effort to help the affected people.'" However, the Taliban authorities have not yet asked the UN for search and rescue teams or to obtain physical resources from neighboring countries.
While many international humanitarian aid organizations left after the government's collapse and takeover by the Taliban, others remained and are already responding to the crisis. A large number of UN organizations are also on the ground. CDP will be developing a list of responding organizations.
A three-month multisectoral emergency appeal to scale-up a response to support 362,000 people affected by the earthquake was released on June 27. It calls for $110.3 million.
A number of UN partners and other organizations have been providing food, cash, shelter, hygiene and other non-food item distributions since June 25.
Several logistical challenges remain, however, including limited communications channels as a result of downed mobile networks in Paktika and Khost provinces, and poor road conditions in Spera district, Khost province. On average, the road journey from Urgun district to Spera district in Khost province takes at least five hours. The establishment of campsites for humanitarian actors across the three most-affected districts in Paktika (Giyan and Barmal) and Khost (Spera) provinces is an immediate priority.
The Inter-Cluster Coordination Team (ICCT) has finalized a three-month multi-sectoral emergency appeal, within the 2022 Humanitarian Response Plan, to scale-up and expedite the response to almost 362,000 earthquake-affected people in Paktika and Khost provinces. The plan will be issued on Monday, June 27.
More ways to help
As with most disasters, experts recommend cash donations, which allow on-the-ground agencies to direct funds to the greatest area of need, support economic recovery and ensure donation management does not detract from disaster recovery needs.
CDP has also created a list of suggestions for foundations to consider related to disaster giving. These include:
Take the long view: Even while focusing on immediate needs, remember that it will take some time for the full range of needs to emerge. Be patient in planning for disaster funding. Recovery will take a long time and funding will be needed throughout.
Recognize there are places private philanthropy can help that government agencies might not: Private funders have opportunities to develop innovative solutions to respond to and help prevent or mitigate future disasters that the government cannot execute.
All funders are disaster philanthropists: Even if your organization does not work in a particular geographic area or fund immediate relief efforts, you can look for ways to tie disaster funding into your existing mission. If you focus on education, health, children or vulnerable populations, disasters present prime opportunities for funding.
Ask the experts: If you are considering supporting an organization that is positioned to work in an affected area, do some research. CDP and InterAction can provide resources and guidance about organizations working in affected communities. There are a few local India-based community foundations that can provide insights into nongovernmental organizations (NGOs) that are best suited to respond in a particular community.
Resources
Earthquakes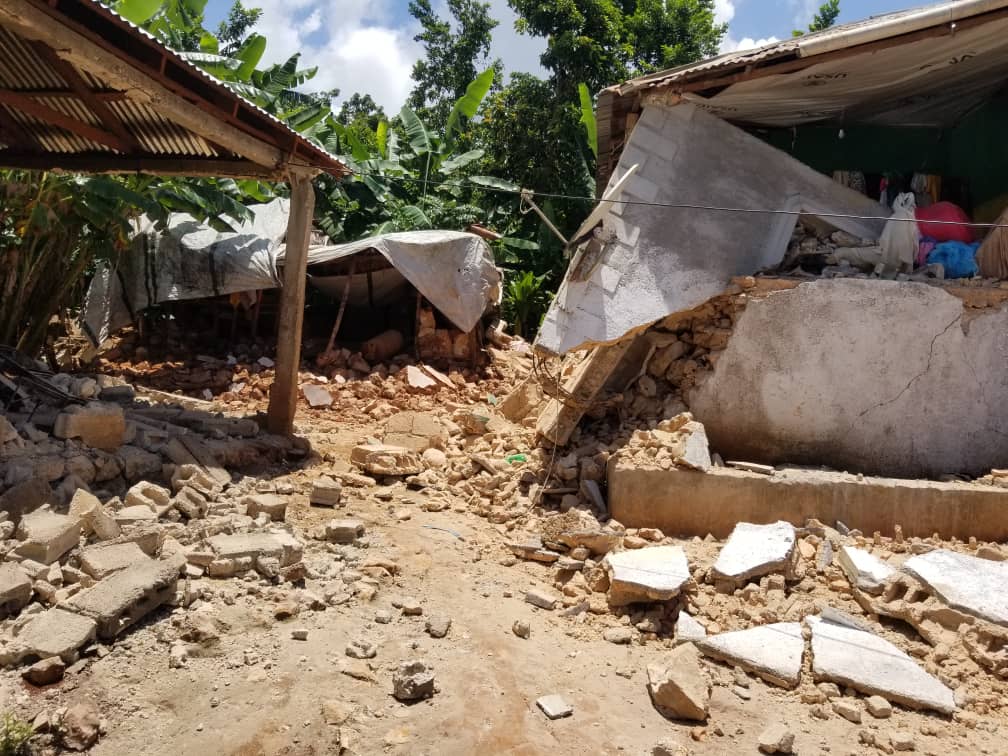 Earthquakes
Striking without warning, earthquakes often are among the most devastating disasters. Caused by the movement of plates along fault lines on the earth's surface, earthquakes often leave a monumental path of instant death and destruction.
Water, Sanitation and Hygiene (WASH)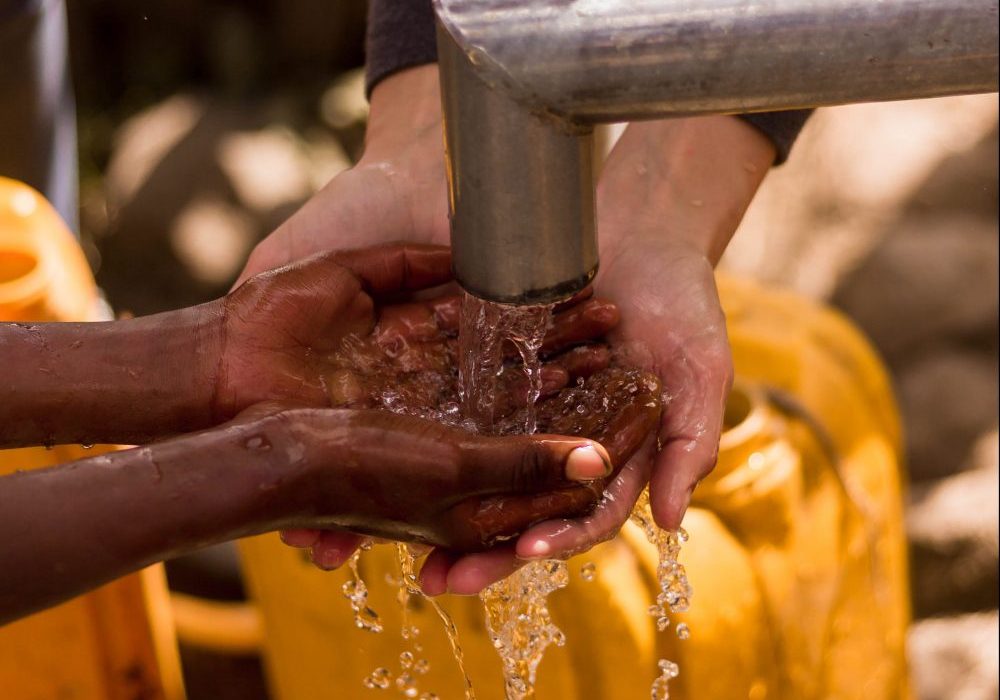 Water, Sanitation and Hygiene (WASH)
Water is one of the most necessary elements for life, yet according to the World Health Organization/UNICEF, 2.1 billion people lack access to safely managed drinking water. In addition, 4.5 billion people lack safely-managed sanitation facilities. Water, sanitation and hygiene (WASH) principles are of tremendous concern in everyday life, but can be heightened during an emergency or disaster.
Complex Humanitarian Emergencies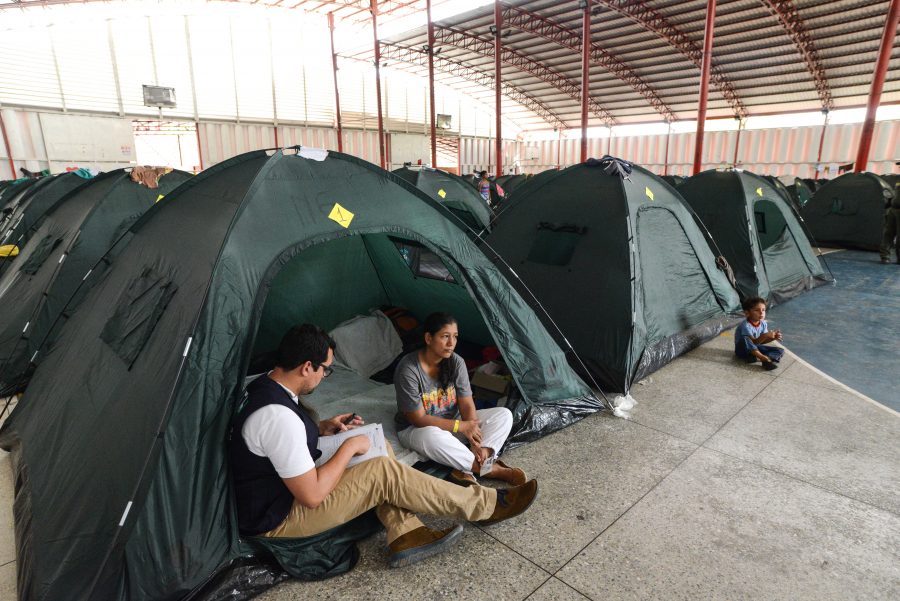 Complex Humanitarian Emergencies
CHEs involve an acute emergency layered over ongoing instability. Multiple scenarios can cause CHEs, like the civil wars in Syria and Yemen, the man-made political crisis in Venezuela, or the public health crisis in Congo.