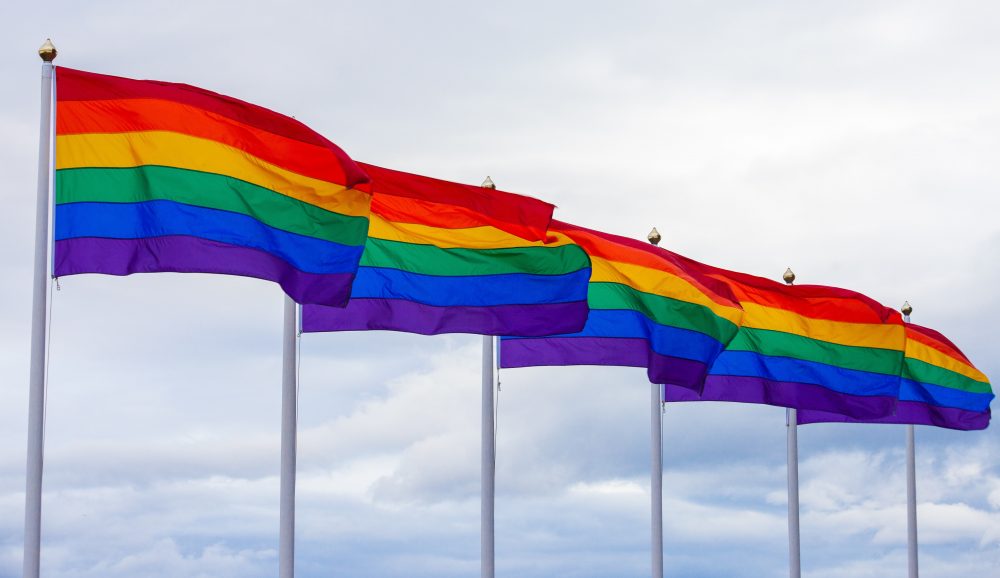 LGBTQ+ Communities and Disasters
Overview
Lesbian, gay, bisexual, transgender and queer (LGBTQ+) communities experience the impacts of disasters differently than heterosexual and cisgender individuals.
First though, some grounding definitions. While lesbian, gay, bisexual and queer refers to the sexual orientation of individuals, transgender is connected to gender identity and expression. Specifically, transgender refers to individuals whose gender identity does not match the sex they were assigned at birth, while cisgender means a person's gender identity matches the sex that they were assigned at birth. The plus is often used with the acronym LGBTQ to refer to the variety of other identities that fall under the LGBTQ umbrella.
There are a number of factors that increase vulnerabilities for LGBTQ+ communities during or after a disaster:
Isolation: High rates of isolation for LGBTQ+ seniors means they are more likely to be alone and less likely to have familial resources that can support receiving emergency messages and accessing assistance.
Distrust: The LGBTQ+ population also has a significant lack of trust in emergency responders and health care systems that have discriminated against them before.
Disrespect: Non-traditional structures of families can frequently be disrespected by emergency or recovery services resulting in families that become separated or unable to access appropriate resources (this can include FEMA, Red Cross and grant assistance).
Lack of Medications: Access to HIV medication or hormones can be limited or nonexistent as providers are unavailable or they undervalue the importance of maintaining these regimens.
Non-Affirmation of Gender: Shelter accommodations are often not compliant with appropriately affirming gender identity. Access to bathrooms or safe sleeping places is a problem in shelters. Congregate showers can reveal a trans person's biological sex. People may be forced to stay in shelter areas that match their ID even if it does not match their gender presentation.
Harassment and Violence: Harassment of LGBTQ+ people often occurs in congregate living environments; this includes physical violence. Gender-based violence is common after disasters, particularly among trans women.
Survival Sex: Because of poverty and stigma, many LGBTQ+ people will engage in survival sex during a disaster in exchange for rent or a place to stay.
Key Facts
LGBTQ+ people make up a significant percentage of the U.S. population and are very vulnerable. According to the Williams Institute, LGBTQ+ people compose about 4.5 percent of the total U.S. population. However, it is recognized that this number is highly underreported due to a lack of inclusion in census data and a fear of admitting sexual orientation or gender in surveys. Of this population, 27 percent are food insecure (compared to 15 percent of non-LGBTQ+ people), 25 percent have income under $24,000 (compared to 18 percent of non-LGBTQ+ people) and nine percent are unemployed (compared to five percent of non-LGBTQ+ people).
Homosexuality is illegal in many countries around the world. According to the International Lesbian, Gay, Bisexual, Trans and Intersex Association (ILGA} report State-Sponsored Homophobia, "As of March 2019, there are 70 UN Member States (35%) that criminalise consensual same-sex sexual acts: 68 of them have laws that explicitly criminalise consensual same-sex sexual acts and 2 more criminalise such acts de facto. In addition, other jurisdictions which are not UN Member States also criminalise such acts (Gaza, the Cook Islands and certain provinces in Indonesia)."
At least 25-40 percent of homeless youth are members of the LGBTQ+ community. This means that their access to preparedness and emergency information is reduced. They may lack the means to evacuate and will find it difficult to obtain housing after a disaster as prices typically increase. A significant percentage of adults experiencing homelessness are also LGBTQ+.
How to Help
Begin by showing your support for LGBTQ+ communities.
Include pronouns in your signature block. This identifies you as someone who is aware of issues related to the trans community. For example: Jane Johnson, she/her/hers; John Smith, he/him/his or Chris Jones, they/them/theirs.
Include sexual orientation, gender identity and expression in your non-discrimination clause/harassment policies. Funders for LGBTQ Issues has a brief guide to help understand how to craft a policy and why it is important.
Ensure your forms are LGBTQ+ inclusive. If you ask for gender on a form, ensure you provide several options for gender including an "other" option.
Talk about the issues with grantees and other funders. Ask other funders about LGBTQ+ organizations they are supporting. Ask grantees how they are doing explicit outreach to LGBTQ+ communities.
Fund LGBTQ+ organizations when providing response and recovery funds after a disaster. LGBTQ+ organizations are not always the most visible disaster responders but those they serve are very vulnerable post-disaster and these high needs can strain the capacities of LGBTQ+ organizations.
Track LGBTQ+ populations served in grants to disaster response/recovery organizations. Many funders ask grantees to track a variety of populations served by their grants (children, women, people of color, older adults etc.). Similarly, you can ask grantees to track the number of LGBTQ+ people they served with your grants.
Track LGBTQ+ people on your board, staff and among grantees. Diversity metrics are an important piece of ensuring your organization is representative of the population you serve. In 2014, Guidestar (now Candid.) began tracking diversity data as part of its profiles on nongovernmental organizations (NGOs).
What Funders Are Doing
In 2017, the AARP Foundation gave the Montrose Center a $35,000 grant for Hurricane Harvey relief. Its mission is to empower LGBTQ Houston.
American Jewish World Service (AJWS) gave $24,999 in 2015 to Blue Diamond Society to provide immediate relief services to the displaced LGBTI (lesbian, gay, bisexual, transgender and intersex) earthquake survivors in Nepal. AJWS also gave a $6,000 grant in 2016 to the Organization for Gender Empowerment and Rights Advocacy (OGERA) to strengthen capacities and build the resilience of OGERA as a leading organization in Uganda that promotes and protects the rights of lesbian, bisexual and transgender and/or refugees who are involved in sex work.
In 2016, Unitarian Universalist Service Committee gave $10,000 to Bisdak Pride, Inc. to build strong LGBT organizations and networks in areas affected by Typhoon Yolanda (Haiyan).
Learn More