What we're watching: Weekly disaster update, August 22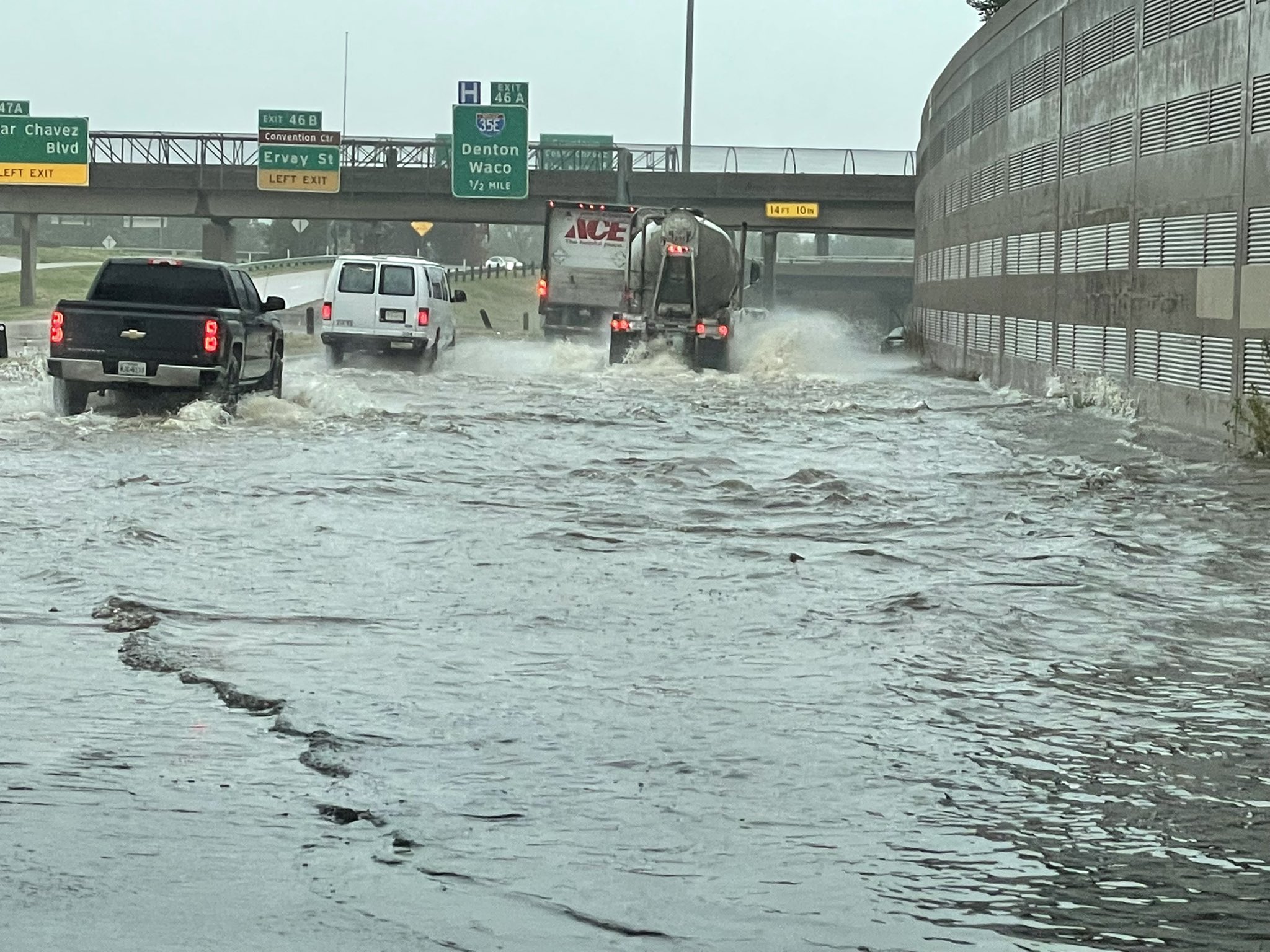 We know all too well that disaster can strike at any time, in any place in the world. Some disasters make headlines; others do not. Here at the Center for Disaster Philanthropy, we keep an eye on the status of disasters worldwide and compile a list of the ones we're tracking weekly, along with relevant disaster-related media coverage.
Here's what we're watching for the week of Aug. 22, 2022.
New or Emerging Disasters
Flooding – Afghanistan and Pakistan: Heavy flooding from seasonal rains has once again affected areas of Afghanistan and Pakistan following other devastating events in recent weeks. In eastern Afghanistan, flash floods killed at least 20 people over the weekend in Logar province, with thousands of homes and agricultural land damaged. Humanitarian resources are already stretched following other disasters this year and the ongoing complex humanitarian emergency, with access limited at times.
An elder in the Khushi district of Afghanistan's Logar province said the flooding was unprecedented. Pakistan's National Disaster Management Authority (NDMA) said the latest round of flooding killed at least 36 people, and more rains are expected this week. The NDMA says more than 650 people have died across the country since the beginning of monsoon season in mid-June, with thousands displaced.
Flooding – India: Heavy rains triggered flash floods and landslides on Aug. 19 in the northern state of Himachal Pradesh. The death toll rose to 32, and at least 12 were injured, according to Chief Minister Jai Ram Thakur. At least 244 people have died in Himachal Pradesh since the beginning of the monsoon season. The flooding swept away houses and left residents stranded as crews worked to evacuate them. In Uttarakhand state, five people died, and 12 were missing.
Flooding – Texas: Flash flood warnings were in effect in Dallas on Aug. 22 as three months' worth of rain fell on the region overnight. Eastern Dallas received more than 9 inches of rain within six hours, and more is expected. Dallas Fort Worth International Airport issued a ground stop, and Dallas' school district warned that buses would be delayed. The intense rainfall comes when all of Dallas County has been experiencing at least extreme drought for the past three months. The dry ground, impervious paved surfaces and precipitation rate combined trigger flooding.
Storms – Europe: Powerful storms hit central and southern Europe areas, killing at least 12 people, including three children. On the French island of Corsica, winds up to 140 miles per hour (224 km/h) uprooted trees and damaged mobile homes. A 13-year-old girl was killed by a falling tree at a campsite, and nearly 13,000 people were evacuated. The Italian regions of Tuscany and Veneto declared a state of emergency due to the violent storms. In Austria, the storms left 13 people injured and at least five dead.
Wildfire – Algeria: In the past week, 14 of Algeria's 48 provinces were battling wildfires, mainly in the country's mountainous north. The fires killed at least 38 people and injured dozens more. Residents and experts alike have criticized the Algerian government for not investing more in preparedness. The former director of the El Kala Biosphere Reserve was reported as saying that more than 10% of the UNESCO-listed reserve had been destroyed. Climate change fuelled drought, and heatwaves have made vegetation drier and more flammable.
Previous/Ongoing Disasters
Drought – Europe: As the continent's rivers run dry amid a devastating drought that scientists say could prove the worst in 500 years, receding waters reveal "hunger stones" that mark levels during historic droughts and other artifacts. The dry summer has placed an excepted strain on energy supplies with reduced hydropower in Norway, and nuclear reactors in France threatened. On Aug. 12, the U.K. officially declared a drought in parts of England. The drought is affecting countries' agricultural sectors. For example, French farmers have been forced to halt the production of salers cheese.
Flooding – Yemen: At least 18 governorates across the country have seen the highest rainfall since July this year, with destructive flash floods resulting in damage to infrastructure, homes and livestock. Around 35,000 households are affected, mostly in displacement sites and settlements. Flood-affected households need emergency shelter kits, non-food items, food assistance and water, sanitation and hygiene support.
Monkeypox – Global: As of Aug. 19, 2022, there are 41,358 cases in 94 countries. The highest number of cases have been found in the U.S. (14,594), followed by Spain (5,792), Brazil (3,359), Germany (3,266) and the United Kingdom (3,081). The cases continue to grow globally. However, cases are falling in the United Kingdom. Demographic data shows monkeypox is disproportionately affecting people of color in the U.S.
For more, see our Monkeypox Global Outbreak disaster profile.
Humanitarian Crisis – Ukraine: With the war in Ukraine showing no signs of abating, the Ukrainian Parliament extended martial law for another three months until Nov. 21.
In an attempt to support countries affected by the global hunger crisis, the first humanitarian vessel chartered by the World Food Programme left the port of Pivdennyi near Odesa on Aug. 16 for Ethiopia with 23,000 tons of wheat.
As of Aug. 16, there have been more than 11.1 million border crossings from Ukraine since Feb. 24, according to the United Nations High Commissioner for Refugees. The revised Ukraine Flash Appeal requests $4.29 billion to support 11.5 million people, a 90% increase in financial requirements compared with the previous revision in April.
According to Candid, 1,390 grants worth $1,374,71,366 have been granted so far, with an additional 188 pledges worth $763,208,080. Funders can share their grants data with them by emailing egrants@candid.org.
For more, see the Ukraine Humanitarian Crisis disaster profile and Ukraine Humanitarian Crisis Recovery Fund.
Worldwide – Coronavirus: 
Key facts as of Aug. 22:
Worldwide, cases have surpassed 601 million.
There have been more than 575 million recoveries and more than 6.4 million deaths.
The highest number of cases are in the U.S. (95.34 million), followed by India (44.34 million), France (34.35 million) and Brazil (34.28 million).
Worldwide, 67.5% of the global population has received at least one dose of a COVID-19 vaccine. This number drops to only 20.7% in low-income countries.
Other notable news:
After avoiding the Covid-19 pandemic for two years, the Marshall Islands are fighting to control the spread of infections. The number of positive cases in the north Pacific nation, which has a population of about 60,000, has risen to more than 3,000.
A study published last week found that most people likely infected with the omicron variant that causes COVID-19 were unaware they contracted the virus, which probably helped in the rapid spread of omicron.
For more, see the COVID-19 Coronavirus disaster profile.
U.S. Midwest Low-Attention Disasters
The Midwest is regularly faced with low-attention disasters that affect people across the region. CDP's Midwest Early Recovery Fund (ERF) effectively funds efforts that catalyze equitable disaster recovery.
These are some of the latest disasters the ERF team is monitoring:
Access to federal resources to help residents rebuild after last month's flash floods in the St. Louis metro area depends on which side of the Mississippi you live on. While a major disaster declaration was approved in Missouri, no such declaration has been approved in Illinois.
Last week, FEMA announced a new strategy to better engage with hundreds of Native American tribes as they face climate change-related disasters. The agency will include federally recognized tribal nations in discussions and has earmarked $50 million in grants for tribes.
Complex Humanitarian Emergencies – Myanmar
Many places worldwide are experiencing emergencies caused by conflict, climate change, drought, famine, economic challenges and other conditions that combine to create a complex humanitarian emergency (CHE). CDP maintains complete profiles on several CHEs, and what CDP considers Level 1 CHEs are profiled in this weekly blog post and tracked.
Myanmar's military seized power on Feb. 1, 2021, declaring fraud in the general election won by the National League for Democracy. Since the military's takeover, the country has suffered economic decline, mass job losses, business closures and a weakening of the Myanmar currency (kyat). Save the Children says families in Myanmar have lost, on average more than half of their income since February 2021, with food a primary concern of families.
Armed clashes between the military and armed resistance groups continue to cause displacement and affect civilians. In the Northwest, the situation is increasingly volatile, following an intensification of armed clashes with artillery fire, airstrikes, destruction of houses and landmine use, posing significant risks to people's safety and security.
The number of internally displaced persons (IDPs) has steadily increased since February 2021. More than 1.2 million people are currently displaced across Myanmar, including nearly 866,400 displaced by the conflict and insecurity since the military takeover last year. In the Rakhine state, there are significant shelter gaps for displaced people. In the Southeast, shelter and other humanitarian support are urgently needed for newly displaced people.
In their annual report, the Independent Investigative Mechanism for Myanmar states that evidence of crimes against humanity in Myanmar escalated, with women and children severely affected. Executions carried out in July by the military against four political activists in Myanmar are concerning and led to condemnation from the UN Secretary-General, InterAction and Amnesty International, among others. In their mid-year update, ACLED said, "Political violence and protest trends seen in Myanmar at the start of the year are likely to carry on into the second half of the year."
What We're Reading
The Denali Puppy Cam is back following the births of this year's litter on June 18. In commemorating the 100th year of operation, these puppies share their names with the first dogs acquired to patrol the park in 1922.