In 2023, an estimated 21.6 million people in Yemen will need humanitarian assistance.
The 2023 Humanitarian Response Plan for Yemen (HRP) requires $4.3 billion to reach the 17.3 million most vulnerable people in need of humanitarian support.
The World Food Programme (WFP) and Food and Agriculture Organization of the UN (FAO) identified eight acute food insecurity "hotspots" of very high concern from November 2023 to April 2024, including Yemen. The agencies said in Yemen, acute food insecurity "is expected to remain at critical levels, amid the protracted economic crisis worsened by an anticipated reduction in humanitarian assistance."
Yemen's highlands face temperatures that can dip below freezing in the winter months between November and February. In 2023, the country endured heavy rains and flooding, which is expected to lead to cold and harsh conditions. Humanitarian partners estimated that this winter season, extreme weather conditions will affect over 900,000. Shelter assistance and winterization support, including thermal blankets and winter clothing, is needed.
Since 2015, a persistent conflict between the Internationally Recognized Government of Yemen (IRG), with support from the Saudi-led coalition, and the de-facto authority (DFA) (also known as the Houthis) that is aligned with Iran, has resulted in a severe economic and humanitarian crisis.
The conflicting parties agreed to a United Nations (UN)-mediated truce on April 2, 2022, which expired on Oct. 2, 2022. Since the end of the truce, the country's fighting had largely slowed. However, renewed fighting in March 2023 killed at least 16.
An attack by Houthi rebels in August 2023 served as a reminder that the conflict is not over. On Aug. 28, 2023, Hans Grundberg, the UN special representative for Yemen, said the war may renew unless its rival factions agree on a new cease-fire deal.
Cuts to humanitarian assistance persist due to a lack of funding. The UN Office for the Coordination of Humanitarian Affairs (UNOCHA) said in August 2023, "This substantial funding gap jeopardizes the humanitarian response, compelling aid organizations to scale back or close crucial programmes."
(Photo: A medical practitioner uses a Mid Upper-Arm Circumference (MUAC) measuring tape on a child suffering from Severe Acute Malnutrition (SAM) in Bani Al-Harith, Sana'a, Yemen. (© UNICEF/UN057347/Almang)
A China-brokered deal between Iran and Saudi Arabia signed on March 10, 2023, renewed diplomatic ties between the countries and raised hopes for an end to the eight-year conflict that has caused at least 377,000 deaths and sparked a humanitarian crisis. As explained by the Council on Foreign Relations, the exclusion of the governing council and the Southern Transitional Council from the talks raised questions about the prospects for peace.
Earlier signs of progress since the March 10 deal included the Saudi-led coalition lifting eight-year-old restrictions on imports bound for Yemen's southern ports and plans for the Saudi-Omani delegation to hold ceasefire talks with Yemen's Houthis in Sanaa. On March 22, 2023, 141 non-government organizations issued an open letter to the Yemeni parties to the conflict calling for the truce to be renewed and lasting peace to be built.
In June 2023, Saudi Arabia and the Houthi authorities exchanged fighters' bodies, a sign of progress in talks to end their eight-year conflict. Additionally, for the first time since the war began in 2015, Saudi Arabia said in June it would allow Yemen Airways to carry passengers into Saudi Arabia for Islam's annual Haj pilgrimage from the Yemeni capital Sanaa. However, Reuters reported on Oct. 31, 2023, Houthi missile and drone attacks on Israel have increased the risks of conflict for Saudi Arabia.
Saudi officials are eager to demonstrate their increased investments in reconstruction, however, human rights groups continue to call for accountability for their role in the conflict, and humanitarians say the Saudis have large-scale and long-term obligations for recovery.
The 2023 HRP, published on Jan. 25, 2023, says, "Currently, Yemen is neither in a war of full-scale military offensives, nor does it benefit from a formal peace. During the truce which held from 2 April to 2 October Yemen, conflict related displacement decreased by 76 per cent. At the same time, victims of land mines and explosive remnants of war (ERW), including unexploded ordnance (UXO) increased by 160 per cent."
Latest Updates
What we're watching: Weekly disaster update, October 2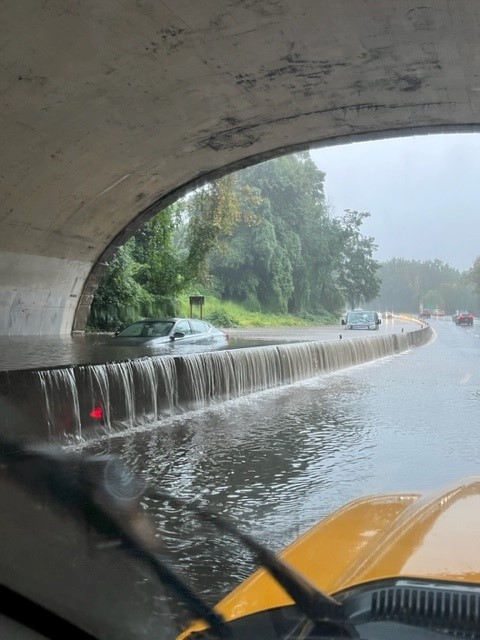 What we're watching: Weekly disaster update, October 2
Complex humanitarian emergencies: How do donors prioritize when global needs are so great?
Complex humanitarian emergencies: How do donors prioritize when global needs are so great?
Announcing Global Recovery Fund Grants to Yemen and Venezuela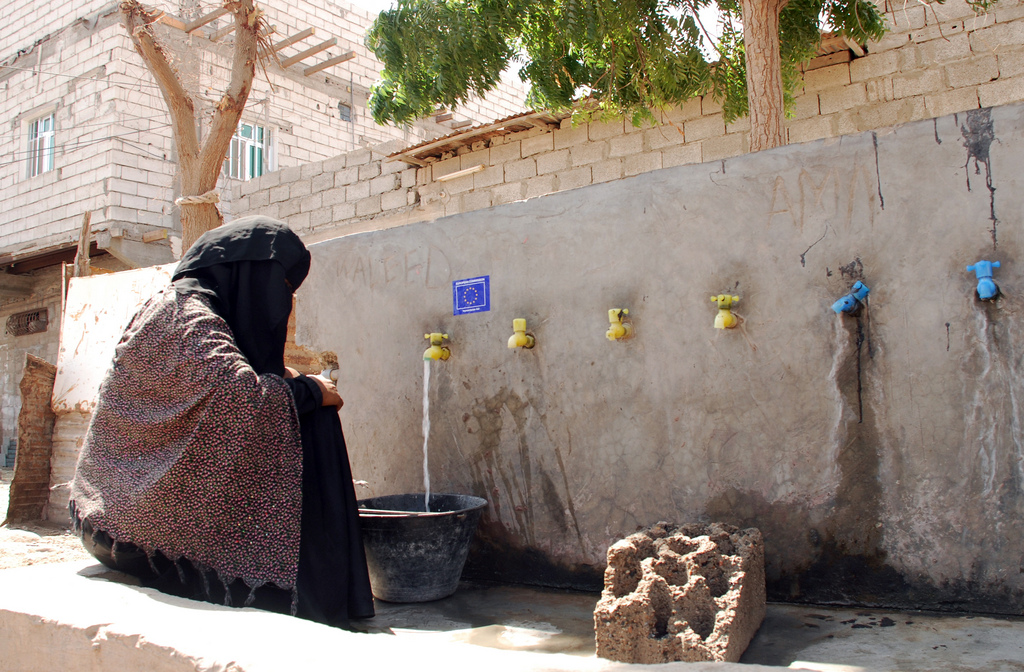 Announcing Global Recovery Fund Grants to Yemen and Venezuela
The most critical ongoing need is for unrestricted funding that addresses the needs outlined in the Yemen Humanitarian Response Plan. Unrestricted funding allows agencies working in Yemen to direct the funds to the places and clusters where it is most needed.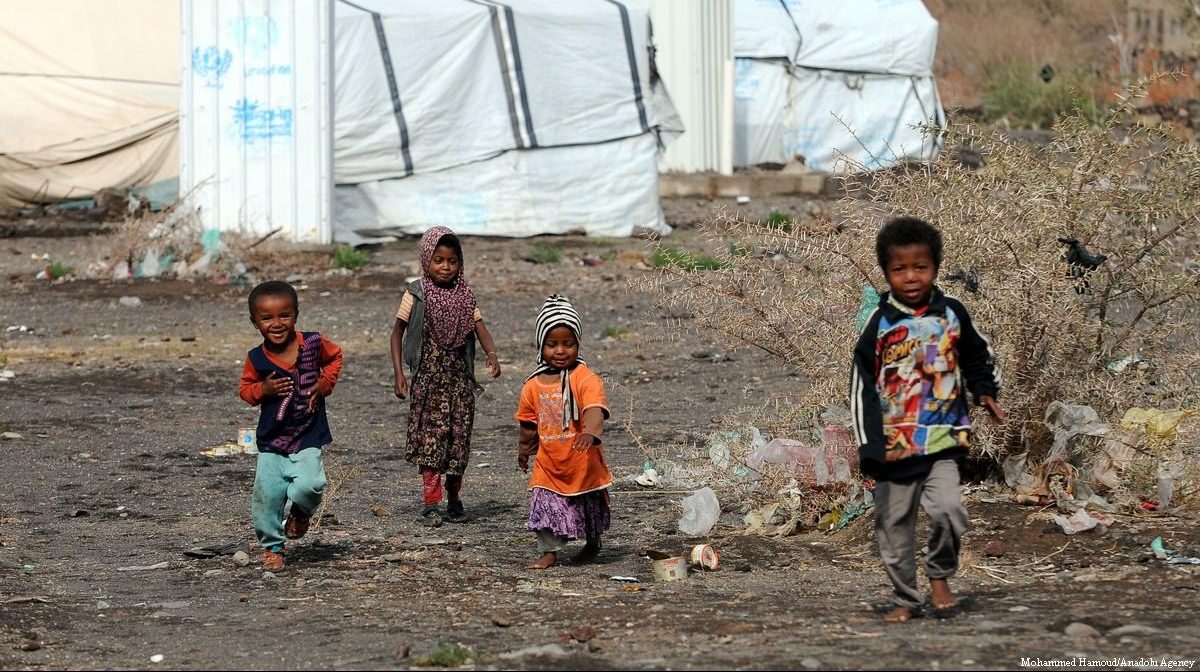 CDP's Global Recovery Fund provides donors with opportunities to meet the ongoing and ever-expanding challenges presented by global crises. CDP also has a Disaster Recovery Fund that provides the chance for donors to meet the needs of those affected by this humanitarian crisis in the U.S. and territories.
Contact CDP
Donor recommendations
If you are a donor looking for recommendations on how to help in this crisis,
please email Regine A. Webster.
Philanthropic and government support
CDP awarded Project HOPE $500,000 from the COVID-19 Fund in 2022 to extend the successful mental health and resilience training for COVID-19 frontline health workers in 11 countries including Yemen. Leveraging existing resources developed with CDP support, Project Hope will scale the program to reach an additional 16,000 healthcare workers across countries experiencing complex humanitarian emergencies.
CDP awarded Médecins Sans Frontières (MSF) $250,000 from the Global Recovery Fund in 2020 to provide maternal and pediatric healthcare and operational support of surgical facilities that focus on war surgery and emergency obstetric care. MSF programs focus on the hardest-hit areas of Yemen, especially those in or near conflict zones. MSF teams work in 12 hospitals and health centers across the country and support an additional 20 health facilities in 12 governorates: Abyan, Aden, Amran, Hajjah, Hodeidah, Ibb, Lahj, Saada, Sana'a, Shabwah, Taiz and Marib. There is $50,000 designated for working with Health Ministries to enhance and strengthen infection prevention and control (IPC) measures related to the COVID-19 pandemic response.
CDP awarded $249,935 to Mercy Corps from the Global Recovery Fund in 2020 to increase market activity in the Taiz governorate of Yemen by strengthening small and micro enterprises through access to financial services, including grants and loans, as well as in-person business training and mentorship. This program also supports local communities with increased access to functional market systems that create competitive options when purchasing goods and services and more accessibility within their localities.
The 2023 Humanitarian Response Plan for Yemen (HRP) requires $4.3 billion to reach the 17.3 million most vulnerable people in need of humanitarian support. As of Nov. 16, 2023, donors had funded just 35.2% of the 2023 HRP. The U.S. is the largest donor thus far of the 2023 HRP.
The country's 2022 HRP requested $4.27 billion to reach 17.9 million people. As of Feb. 8, 2023, donors had funded only 51.8% of the 2022 Yemen HRP, a shortfall of more than $2.06 billion.
The High-Level Pledging Event on the Humanitarian Crisis in Yemen resulted in financial announcements from donors totaling $1.16 billion as of March 5, 2023. The U.S. commitment of $444.21 million was the largest. The reaction from humanitarian organizations, including International Rescue Committee and Oxfam, to these donor announcements included calls for more to be done and for the international community not to leave Yemen behind.
On Aug. 4, 2022, the U.S. announced it was providing $431 million in further humanitarian assistance for Yemen through the U.S. Agency for International Development (USAID). The U.S. government had provided more than $1 billion in fiscal year 2022 to the Yemen humanitarian response.
On Oct. 16, 2022, the Yemen Red Crescent Society, the Qatar Red Crescent Society and the Kuwait Red Crescent Society announced a $150,000 project to provide almost 600 families with emergency shelter kits. This comes less than one week after the Qatar Red Crescent Society announced a $1.5 million project supporting over 3,000 families to "provide nonfood items (NFIs) and housing rentals for vulnerable groups, with funding from the United Nations Office for the Coordination of Humanitarian Affairs' (OCHA) Yemen Humanitarian Fund (YHF)." These shelter kits included seven mattresses and blankets, two plastic mattresses, kitchenware, a solar lamp, two water buckets, and a cooking stove.
On Sept. 29, 2022, the European Union made a $9.25 million (€9.4 million) donation to the UNFPA to support reproductive health care and mental health services for displaced women and girls. The European Union also made an emergency donation of $147,568 (€150,000) as part of the response to the flooding in the summer of 2022.
Significant donations were made in September 2022 by the Qatar Fund for Development  ($3 million) and the Government of The Netherlands ($14.76 million or €15 million) to support salvage operations of the FSO Safer.
Resources
Complex Humanitarian Emergencies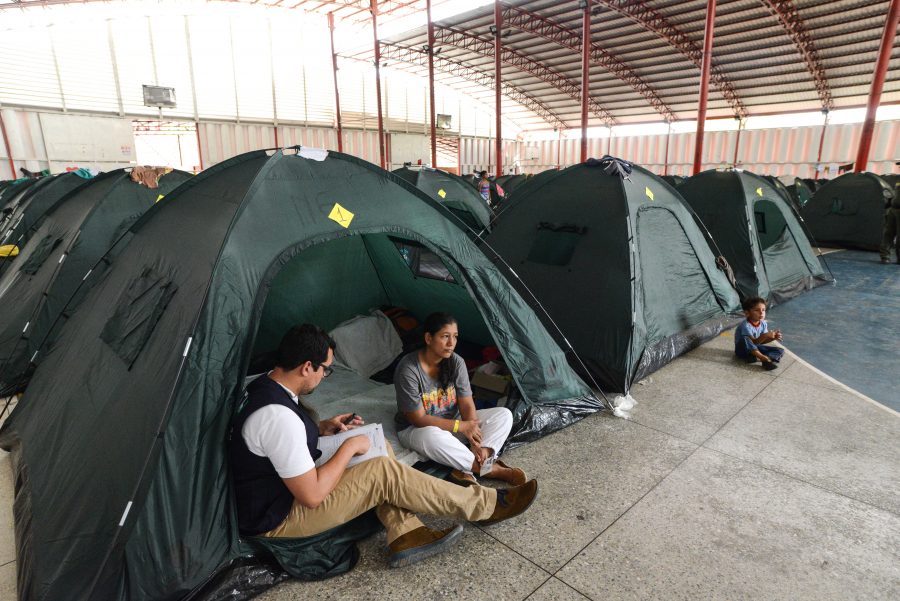 Complex Humanitarian Emergencies
CHEs involve an acute emergency layered over ongoing instability. Multiple scenarios can cause CHEs, like the civil wars in Syria and Yemen, the man-made political crisis in Venezuela, or the public health crisis in Congo.
Famine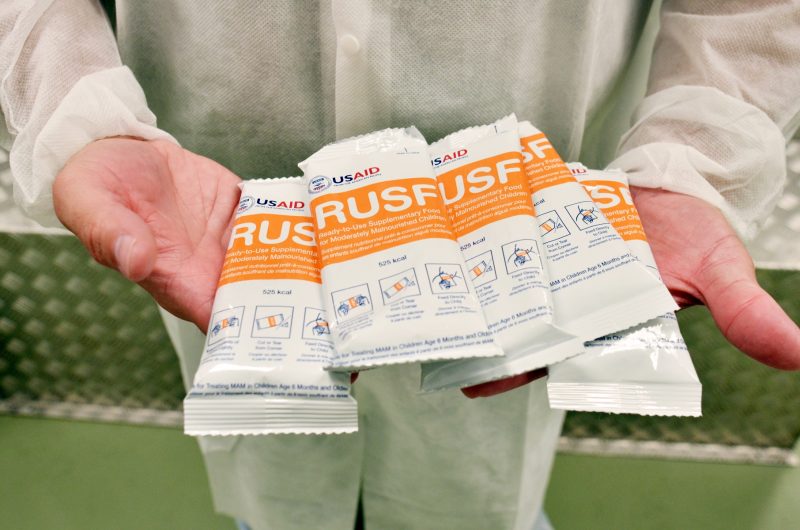 Famine
According to the United Nations' definition, a "famine" has taken hold when: at least 20 percent of households in an area face extreme food shortages; more than two people in 10,000 are dying each day (from both lack of food and reduced immunity to disease); and more than 30 percent of the population is experiencing acute malnutrition. 
Resilience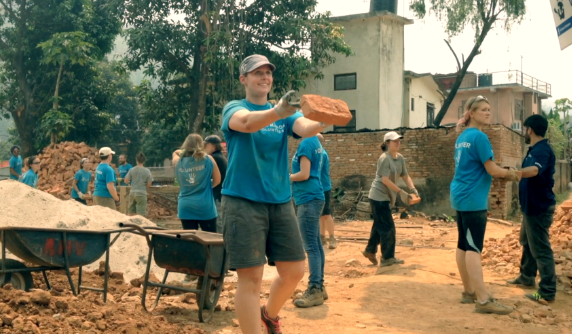 Resilience
The Latin root of "resilience" means to bounce back, but every field has its own definition and most individuals within each discipline will define it differently. Learn more.