Since 2015, a persistent conflict between the Internationally Recognized Government of Yemen (IRG), with support from the Saudi-led coalition, and the de-facto authority (DFA) in the north of Yemen (also known as the Houthis) has resulted in a severe economic and humanitarian crisis.
The conflicting parties agreed to a United Nations (UN)-mediated truce on April 2, 2022, which expired on Oct. 2, 2022. More than three months after the truce expired, the UN envoy for Yemen said, "we are witnessing a potential step change" in the conflict's trajectory though the situation remained "complex and fluid."
According to the Center for Strategic and International Studies, "While not perfect, the truce enabled a level of stabilization within Yemen and provided a glimpse of a quieter future. Substantial improvements in humanitarian conditions, however, depend on continued international support and the willingness of the parties to facilitate humanitarian access and commit to a political solution."
In 2023, an estimated 21.6 million people in Yemen will need humanitarian assistance. Humanitarian response priorities in 2023 include preventing food scarcity and finding systemic solutions to food insecurity by improving access to sustainable livelihoods; reducing mortality and morbidity; preventing malnutrition; and providing water, sanitation and hygiene (WASH), shelter and non-food item (NFI), education and health services.
(Photo: A medical practitioner uses a Mid Upper-Arm Circumference (MUAC) measuring tape on a child suffering from Severe Acute Malnutrition (SAM) in Bani Al-Harith, Sana'a, Yemen. (© UNICEF/UN057347/Almang)
Despite the six-month truce in 2022, armed conflict obstructed humanitarian access in Yemen. According to ACAPS measurement of the level of humanitarian access constraints, Yemen has extreme constraints, the highest level.
Violence against humanitarian staff and assets is a primary concern, along with bureaucratic constraints by the different authorities in Yemen and the requirement for a Mahram (close male relative) to accompany female Yemeni aid workers on humanitarian program visits.
Funding gaps have forced humanitarian partners to cut back or even close life-saving programs. As of Jan. 24, 2023, donors had funded just 51.4% of the 2022 Yemen Humanitarian Response Plan. Millions of people cannot meet their basic needs, with vulnerable groups impacted the most, including women, children, older people, people with disabilities and marginalized communities.
Latest Updates
Complex humanitarian emergencies: How do donors prioritize when global needs are so great?
Complex humanitarian emergencies: How do donors prioritize when global needs are so great?
Announcing Global Recovery Fund Grants to Yemen and Venezuela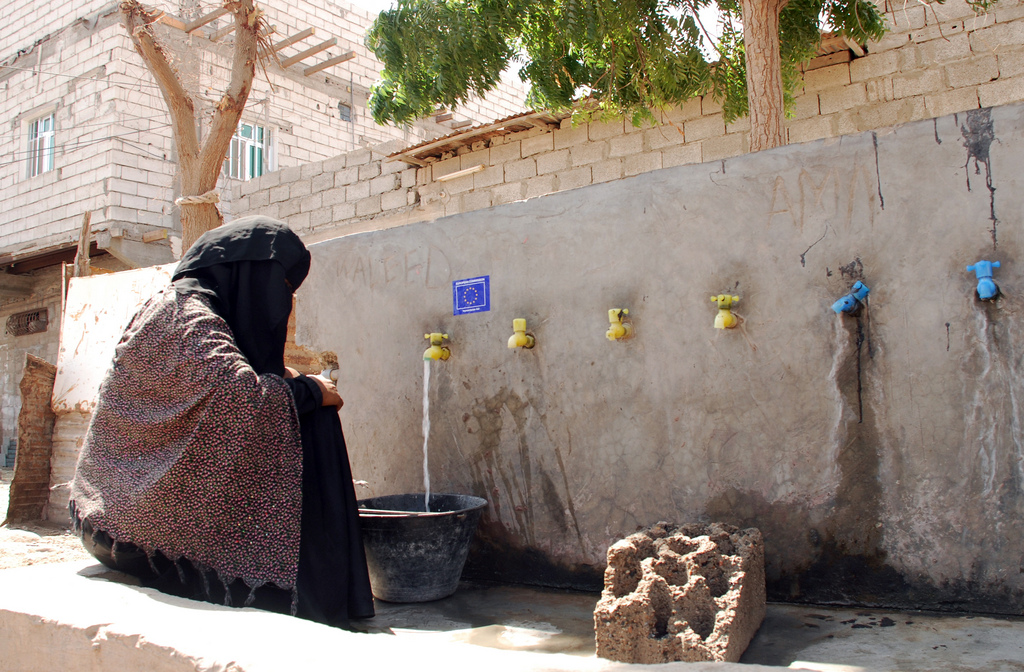 Announcing Global Recovery Fund Grants to Yemen and Venezuela
The most critical ongoing need is for unrestricted funding that addresses the needs outlined in the Yemen Humanitarian Response Plan. Unrestricted funding allows agencies working in Yemen to direct the funds to the places and clusters where it is most needed.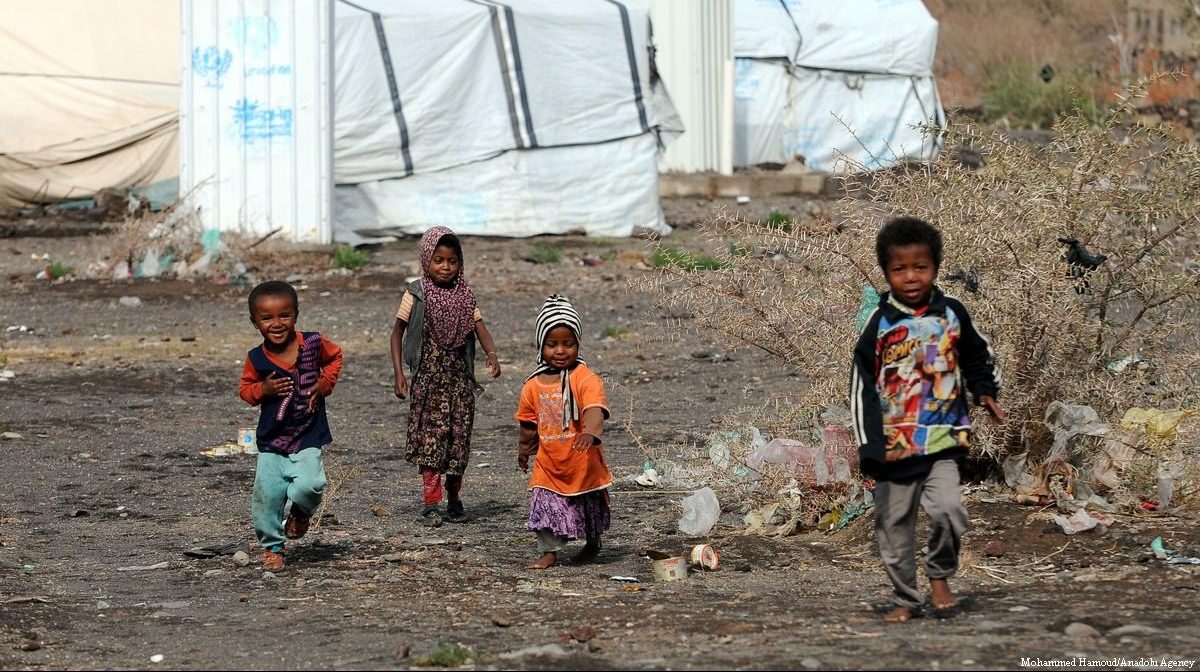 CDP's Global Recovery Fund provides donors with opportunities to meet the ongoing and ever-expanding challenges presented by global crises. CDP also has a Disaster Recovery Fund that provides the chance for donors to meet the needs of those affected by this humanitarian crisis in the U.S. and territories.
Contact CDP
Donor recommendations
If you are a donor looking for recommendations on how to help in this crisis,
please email Regine A. Webster.
Philanthropic and government support
CDP awarded Project HOPE $500,000 from the COVID-19 Fund in 2022 to extend the successful mental health and resilience training for COVID-19 frontline health workers in 11 countries including Yemen. Leveraging existing resources developed with CDP support, Project Hope will scale the program to reach an additional 16,000 healthcare workers across countries experiencing complex humanitarian emergencies.
CDP awarded Médecins Sans Frontières (MSF) $250,000 from the Global Recovery Fund in 2020 to provide maternal and pediatric healthcare and operational support of surgical facilities that focus on war surgery and emergency obstetric care. MSF programs focus on the hardest-hit areas of Yemen, especially those in or near conflict zones. MSF teams work in 12 hospitals and health centers across the country and support an additional 20 health facilities in 12 governorates: Abyan, Aden, Amran, Hajjah, Hodeidah, Ibb, Lahj, Saada, Sana'a, Shabwah, Taiz and Marib. There is $50,000 designated for working with Health Ministries to enhance and strengthen infection prevention and control (IPC) measures related to the COVID-19 pandemic response.
CDP awarded $249,935 to Mercy Corps from the Global Recovery Fund in 2020 to increase market activity in the Taiz governorate of Yemen by strengthening small and micro enterprises through access to financial services, including grants and loans, as well as in-person business training and mentorship. This program also supports local communities with increased access to functional market systems that create competitive options when purchasing goods and services and more accessibility within their localities.
The country's 2022 Humanitarian Response Plan (HRP) requested $4.27 billion to reach 17.9 million people. As of Jan. 24, donors had funded only 51.4% of the 2022 Yemen HRP is currently funded, a shortfall of more than $2.08 billion.
On Oct. 16, 2022, the Yemen Red Crescent Society, the Qatar Red Crescent Society and the Kuwait Red Crescent Society announced a $150,000 project to provide almost 600 families with emergency shelter kits. This comes less than one week after the Qatar Red Crescent Society announced a $1.5 million project supporting over 3,000 families to "provide nonfood items (NFIs) and housing rentals for vulnerable groups, with funding from the United Nations Office for the Coordination of Humanitarian Affairs' (OCHA) Yemen Humanitarian Fund (YHF)." These shelter kits included seven mattresses and blankets, two plastic mattresses, kitchenware, a solar lamp, two water buckets, and a cooking stove.
On Sept. 29, 2022, the European Union made a $9.25 million (€9.4 million) donation to the UNFPA to support reproductive health care and mental health services for displaced women and girls. The European Union also made an emergency donation of $147,568 (€150,000) as part of the response to the flooding in the summer of 2022.
Significant donations were made in September 2022 by the Qatar Fund for Development  ($3 million) and the Government of The Netherlands ($14.76 million or €15 million) to support salvage operations of the FSO Safer.
Resources
Complex Humanitarian Emergencies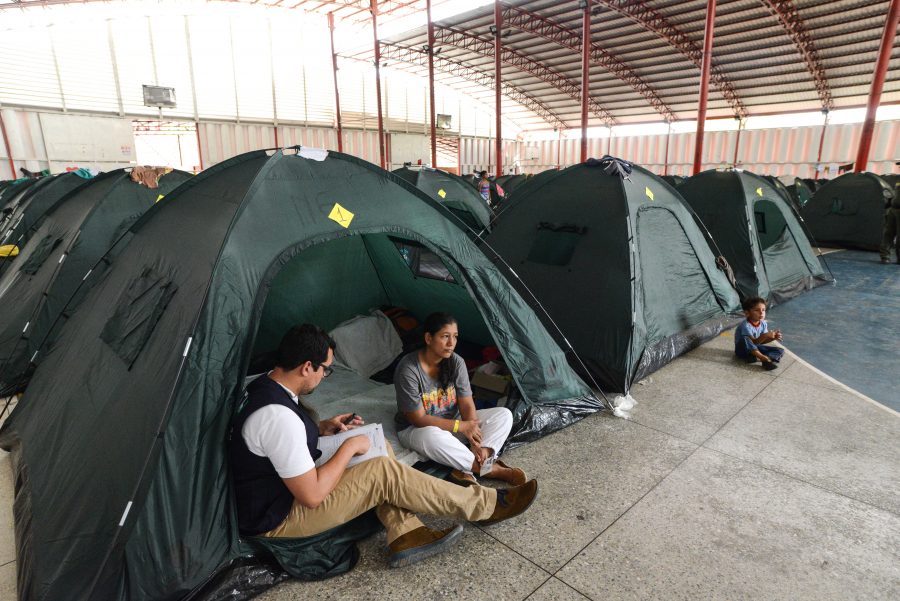 Complex Humanitarian Emergencies
CHEs involve an acute emergency layered over ongoing instability. Multiple scenarios can cause CHEs, like the civil wars in Syria and Yemen, the man-made political crisis in Venezuela, or the public health crisis in Congo.
Famine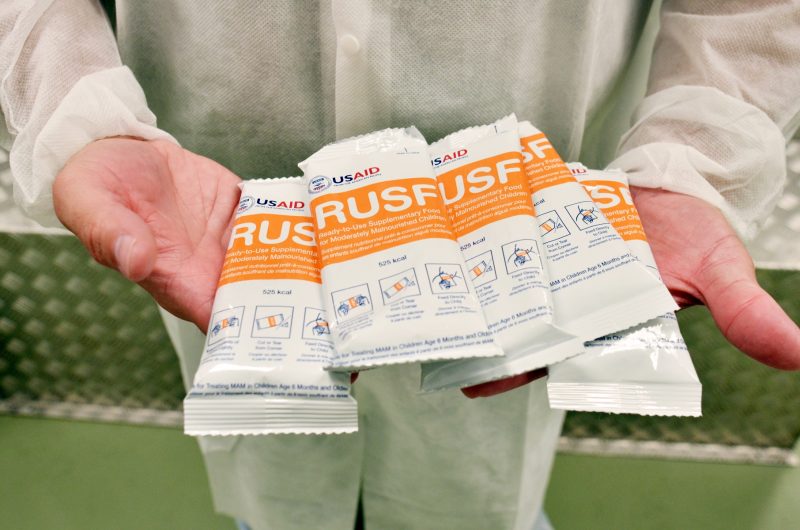 Famine
According to the United Nations' definition, a "famine" has taken hold when: at least 20 percent of households in an area face extreme food shortages; more than two people in 10,000 are dying each day (from both lack of food and reduced immunity to disease); and more than 30 percent of the population is experiencing acute malnutrition. 
Internally Displaced People
Internally Displaced People
Internally displaced persons are those who have been forced to flee their homes, in particular as a result of armed conflict, generalized violence, violations of human rights or disasters, and who have not crossed an internationally recognized border.