Since 2014, Yemen has been in the midst of a civil war and has been called the 'world's worst humanitarian crisis.'
Even before the war, however, the conditions were not good. After the unification of the North (Yemen Arab Republic) and the South (People's Democratic Republic of Yemen) in 1990, Yemen voted against the authorization of the use of force against Iraq following the invasion of Kuwait. This led to Saudi Arabia cutting off aid and expelling near three-quarters of a million Yemenis from the country. The U.S. also cut off aid. In 1994, there was a civil war stemming from the lack of external funding to the nation.
The Yemen Peace Project says, "In the first decade of the twenty-first century, living standards and employment fell, particularly in rural areas. Between 2007 and 2009 the 'Triple F' crisis (food, fuel, financial) crisis wreaked havoc on the economy, with ramifications for the macro economy as well as ordinary Yemenis' lives. Economic challenges like youth unemployment, uneven regional development, food insecurity, an extensive patronage system, and an over-reliance on oil for government revenue existed before the 2011 uprising and before the current war."
(Photo: A medical practitioner uses a Mid Upper-Arm Circumference (MUAC) measuring tape on a child suffering from Severe Acute Malnutrition (SAM) in Bani Al-Harith, Sana'a, Yemen. (© UNICEF/UN057347/Almang)
Since 2015, the Heritage Foundation has been unable to numerically grade Yemen's economic freedom given the lack of reliable economic statistics for its annual Index of Economic Freedom. In the 2021 Index the Foundation said, "Prospects for an end to Yemen's civil war and a peaceful rebuilding of its economy remain bleak. The civil war has devastated the economy and destroyed critical infrastructure. Even before the current conflict, however, years of mismanagement and corruption and the depletion of oil and water resources had led to chronic poverty, underdevelopment, and minimal access to such basic services as electricity, water, and health care in much of the country. The conflict has aggravated that situation, and significant international assistance will likely be needed when the civil war ends."
The Complex Humanitarian Emergency in Yemen has regularly been called the 'world's worst humanitarian crisis' by the United Nations and other organizations, including in 2021. According to the Middle East Institute (MEI), "The root causes of the ongoing civil conflict in Yemen lie in the failure of Yemeni society to address and resolve the popular anger and frustration arising from political marginalization, economic disenfranchisement, and the effects of an extractive, corrupt, rentier state. This systemic failure has produced a cycle of violence, political upheaval, and institutional collapse since the creation of the modern Yemeni state in the 1960s, of which the current conflict is only the latest eruption."
MEI also states that "Yemen's political transition, which began with much hope and optimism in 2011, collapsed by the fall of 2014 when Houthi insurgents occupied Sana'a, the capital, with the support of forces loyal to former President Ali Abdullah Saleh. Intervention by a Saudi-led coalition of primarily Gulf Cooperation Council (GCC) member states in March 2015 turned the civil conflict into a broader war, attracting regional and international attention." While some consider this a pure civil war, "Many analysts say the fighting, now seven years old, has turned into a proxy war: Iran-backed Houthi rebels, who overthrew the Yemeni government, are pitted against a multinational coalition led by Saudi Arabia. The involvement of other combatants, including an al-Qaeda affiliate and the self-declared Islamic State, as well as the emergence of rival factions within groups, has complicated the picture."
UNICEF says that the humanitarian crisis in Yemen "represents a tragic convergence of four threats: a violent and protracted conflict, economic devastation, social services on the brink of collapse, including health, nutrition, water sanitation, education, protection; and a critically underfunded UN system".
The challenges posed by the ongoing conflict have been exacerbated by COVID-19, mainly through economic and humanitarian challenges that have had a tremendous impact on internally displaced people (IDPs) in Yemen. As of Dec. 8, there were 10,047 confirmed COVID-19 cases, but this is likely a significant undercount because of under testing and inconsistent reporting. As of Dec. 2, approximately 366,587 people (1.20%) have fully vaccinated with 190,065 additional people (or 0.62%) partially vaccinated. There are access challenges to people receiving the vaccine because of the ongoing conflict.
Latest Updates
Complex humanitarian emergencies: How do donors prioritize when global needs are so great?
Complex humanitarian emergencies: How do donors prioritize when global needs are so great?
Announcing Global Recovery Fund Grants to Yemen and Venezuela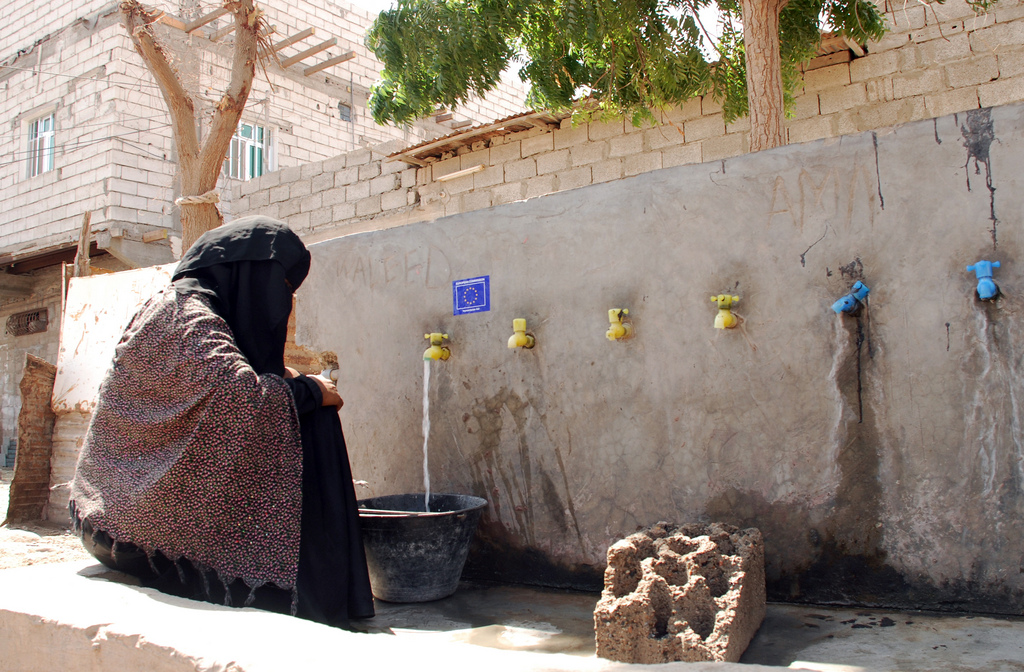 Announcing Global Recovery Fund Grants to Yemen and Venezuela
What is the humanitarian emergency's impact on communities?
According to the World Food Programme's (WFP) January 2022 update released on Feb. 28, many communities across Yemen continue to experience fuel shortages. This not only affects their ability to produce power, but also the ability of WFP and other humanitarian organizations to transport aid to different areas of the country. In the same update, communications challenges were also identified as an area of severe impact after an airstrike took out a major hub in Al Hodeidah and took down the country's internet for four days.
The ongoing conflict is destroying the country's infrastructure; schools, roads, bridges, hospitals and homes are hit regularly with bombs, particularly from air raids. Adding to the challenge of infrastructure damage is the fact that Yemen is one of the most water-poor countries in the world. As a result the population is heavily reliant on this infrastructure for all of their water needs, not only for WASH and nutritional needs, but agricultural needs as well.
Who is affected and in what ways?
The war is also taking a toll on human lives: "In September [2021], 235 civilians were killed or injured, the second-highest figure in two years, and fighting in Marib is taking 'a particularly heavy civilian toll', with almost 10,000 people displaced in September, the second-highest figure in two years." According to the Armed Conflict Location and Event Data Project (ACLED), almost 225,000 civilians have died because of the conflict since 2015. UNICEF estimates that a child dies every ten minutes in Yemen of preventable diseases, about 50,000 and growing each year.
Of the more than four million internally displaced people in Yemen, 79% are women and children. There were 63,096 individuals (10,516 families) newly displaced in 2021. Only three countries – "Syria, Colombia and the Democratic Republic of the Congo have larger internal displacement driven by conflict." An estimated "30 per cent of displaced households are now headed by women, compared to 9 per cent before the escalation of the conflict in 2015", according to the United Nations Population Fund (UNFPHA). They add: "An estimated 5 million women and girls of childbearing age, and 1.7 million pregnant and breastfeeding women, have limited or no access to reproductive health services, including antenatal care, safe delivery, post-natal care, family planning, and emergency obstetric and newborn care. One Yemeni woman dies every two hours during childbirth, from causes that are almost entirely preventable."
Near the fighting on Yemen's west coast, the International Organization for Migration (IOM) says that since 2017, "when mass displacement in the area began, tens of thousands of people have struggled to survive in hard-to-reach areas where public services and humanitarian assistance are extremely limited … More than 17,000 displaced families are now living in more than 140 displacement sites, while ongoing fighting continues."
IOM adds that "Yemen continues to be a major transit point along the eastern migration route between the Horn of Africa (HoA) and the Kingdom of Saudi Arabia (KSA) for migrants seeking better economic opportunities. Irregular migrants, most commonly from Ethiopia, travel to Yemen via boats from Somalia or Djibouti and face severe protection risks, which worsen upon arrival to Yemen … From January to September 2021, there were 16,349 new migrant arrivals … Migrants are amongst the most underserved, marginalized and at-risk population groups in Yemen. With the deepening of the political and security crisis in Yemen, migration dynamics in the country have remained perilous. Fleeing destitution, poverty and often violence, migrants in Yemen experience egregious violence, abuse and exploitation. The majority of are living in dire conditions with extremely limited-to-no access to essential services such as shelter, food, water and health care. Migrants are often unable to reach out for support themselves because they do not have freedom of movement, are grappling with language barriers, lack access to reliable information on available services, or are reluctant to seek support because they are concerned about their safety and the intentions of those providing support. Women and children, who make up approximately 20 per cent of migrant arrivals, often face sexual violence, forced labor and other risks."
As with all complex humanitarian emergencies, unrestricted core funding for humanitarian partners and UN agencies who support the Yemen Humanitarian Response Plan (HRP) is an efficient way to ensure best use of resources in a coordinated manner. Funding through the HRP ensures that resources are directed to support the plan and utilizes the best knowledge of humanitarian partners.
WASH (Water, Sanitation and Hygiene)
Access to clean and safe WASH facilities is critical in all disasters, but Yemen's dependency on built infrastructure that can be damaged during the conflict makes it particularly vulnerable. Financial support and supplies for WASH will not only help prevent outbreaks and infectious diseases but also to increase the standard of living for people affected by this emergency.
Food and Nutrition
Much of the country is in extreme need of emergency food assistance. They need support for food supplements to help address the high levels of malnutrition and provision of food and cash support to grow and/or purchase food. According to the WFP, as of January 2022 there were 16.2 million people in the country who were considered to be food insecure, including at least 47,000 who are living in famine-like conditions. In their January 2022 Country Brief, the WFP targeted 12.9 million people for general food assistance (GFA). Of these, 9.3 million people were targeted with in-kind food assistance, 2.3 million people with commodity vouchers and more than 1.3 million people with cash assistance. Of the 12.9 million beneficiaries, eight million received reduced rations due to funding gaps.
According to the latest WFP data covering the month of December 2021, food security outcomes in Yemen plateaued at very high levels in December. Nearly half of Yemeni households (47 percent nationwide) reported inadequate food consumption in December, significantly above the "very high" threshold of 40 percent.
Food affordability, as measured by the average cost of the minimum food basket (MFB) worsened significantly in all areas of Yemen over the course of 2021: As of December 2021, the average cost of the MFB had increased by 119 percent since January 2021 in areas under the IRG, and by 41 percent in areas under the Sana'a-based authorities.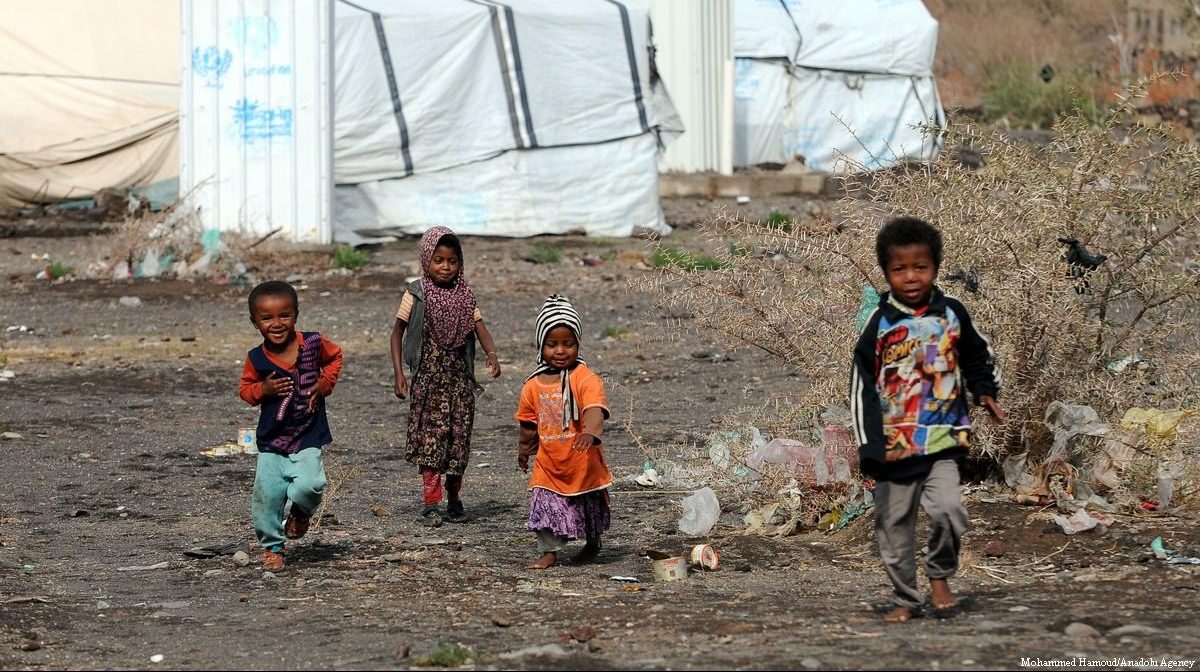 CDP's Global Recovery Fund provides donors with opportunities to meet the ongoing and ever-expanding challenges presented by global crises.
Contact CDP
Donor recommendations
If you are a donor looking for recommendations on how to help with disaster recovery, please email Regine A. Webster.
Philanthropic and Government Support
On April 27, 2020, the Center for Disaster Philanthropy (CDP) announced $499,935 in grants from the CDP Global Recovery Fund to two nongovernmental organizations (NGOs) working in Yemen:
As with most disasters, cash donations are recommended by disaster experts as they allow for on-the-ground agencies to direct funds to the greatest area of need, support economic recovery and ensure donation management does not detract from disaster recovery needs. Other ways you can support the response to this complex humanitarian emergency include:
Pool your funding with others. CDP has a Global Recovery Fund that provides an opportunity for donors to meet the ongoing and ever-expanding challenges presented by global crises. The pooled nature of our fund means your dollars can go further.
Advocate for humanitarian aid efforts. On Feb. 13, 2020, the Center for Disaster Philanthropy (CDP) hosted a webinar, Complex Humanitarian Emergencies: Philanthropy's Role in Recovery, featuring speakers from the NRC USA, the Center for Global Development (CGD) and Oxfam Colombia. The webinar explored the challenges of providing humanitarian aid in complex emergencies, such as Yemen. CGD Senior Policy Fellow Jeremy Konyndyk spoke about the importance of leveraging humanitarian advocacy for humanitarian assistance. He used the example of the port blockades in Yemen during the civil war to demonstrate how advocacy from many sources is required to facilitate humanitarian aid efforts. He said that since advocacy is not costly compared to large-scale humanitarian aid, it can have a significant impact by ensuring that critical infrastructure and systems remain accessible for those in need.
Encourage governments to allow Yemenis to stay. UNHCR "recently [issued}) an update on its position on returns to Yemen, superseding its previous update issued in April 2015. The update reiterates the call for all countries to allow civilians fleeing conflict in Yemen access to their territories and not forcibly return Yemeni nationals and former habitual residents to any part of the country, given the prevailing circumstances of insecurity."
Resources
Complex Humanitarian Emergencies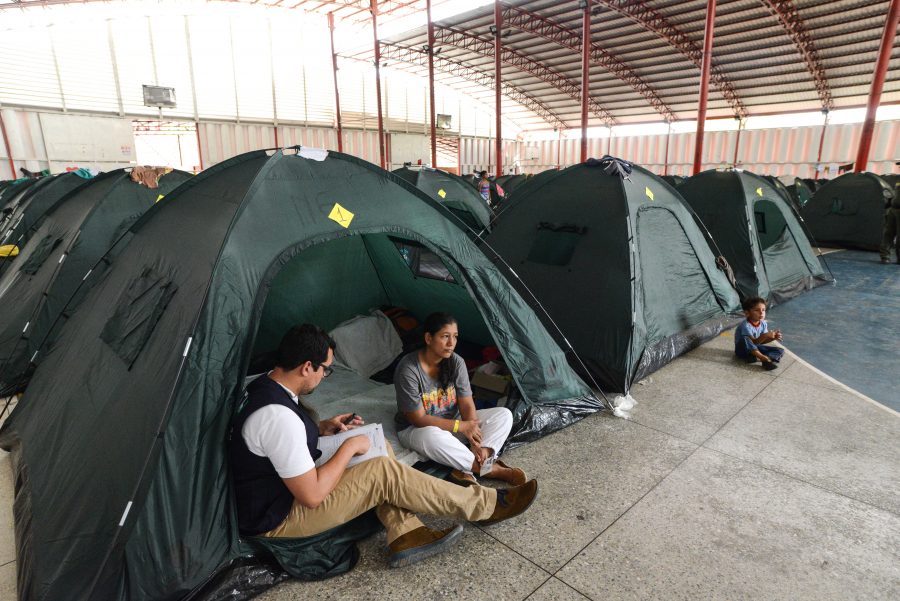 Complex Humanitarian Emergencies
CHEs involve an acute emergency layered over ongoing instability. Multiple scenarios can cause CHEs, like the civil wars in Syria and Yemen, the man-made political crisis in Venezuela, or the public health crisis in Congo.
Women and Girls in Disasters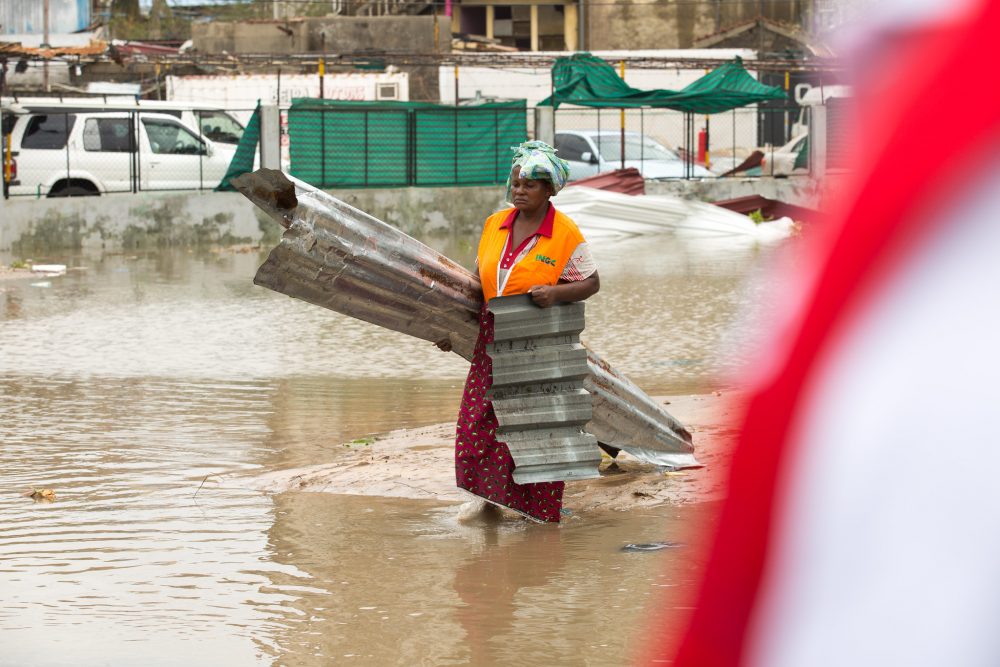 Women and Girls in Disasters
Pre-existing, structural gender inequalities mean that disasters affect women and girls in different ways than they affect boys and men. The vulnerability of females increases when they are in a lower socioeconomic group.