Hunger has reached unprecedented levels globally.
The 2023 Global Report on Food Crises revealed a fourth consecutive year of increased populations facing high acute food insecurity in 2022. According to the report, drivers of acute food insecurity include conflict, economic shocks and weather extremes that are interconnected and mutually reinforcing.
The Horn of Africa is a region of eastern Africa. Definitions of the region vary; however, this disaster profile focuses on Somalia, Kenya, Ethiopia and South Sudan due to the worsening humanitarian situation and acute food insecurity figures. The Center for Disaster Philanthropy (CDP) also maintains disaster profiles for the Ethiopia Humanitarian Crisis and South Sudan Humanitarian Crisis.
After five consecutive failed and below-average rains, the humanitarian crisis in the Horn of Africa is expanding and deepening. According to the World Food Programme (WFP), "Regardless of how the 2023 rains perform, extremely high humanitarian needs will persist through 2023 while a full recovery from a drought of this magnitude will take years."
In 2022, more than 20 million people in Ethiopia, Somalia and Kenya needed food assistance. To put this figure in perspective, this represented an increase in needs of more than 70% compared to levels recorded during regional food security crises in 2016 and 2017. Households and communities have struggled to fully recover from that crisis.
People are already dying of hunger in Somalia. In addition to the worsening drought, increased food prices and conflict, displacement is another major factor in pushing people into famine in Somalia. Humanitarians fear donor fatigue compounded by multiple crises worldwide could reduce the level of funds Somalia receives in 2023.
From March to May 2023, the region saw above-average rainfall, which supported crop production activities and the gradual recovery of livestock production, improving the region's access to food and income. However, millions experience challenges accessing food and income due to the drought. Floods following heavy rainfall destroyed crops and assets.
(Women in Ethiopia waiting for water to be trucked in. Women and girls walk up to 10 hours to fetch water. Credit: European Union; Silvya Bolliger 2022; CC BY-ND 2.0)
The United Nations (UN) and nongovernment organizations (NGOs) have issued warnings of catastrophic hunger levels, but the warnings have been largely overlooked. The explosion in needs is outpacing the resources available.
In June 2022, the World Health Organization (WHO) classified the drought in the Horn of Africa as a grade three health emergency, the agency's highest crisis ranking. The classification marked the first time since the grading system was launched in 2011 when a drought and food insecurity crisis reached that level. A grade three health emergency is a very serious development that requires "a major/maximal WHO response." The organizational and/or external support required by the WHO country office is considered major and requires the mobilization of organization-wide assets.
On Nov. 7, 2022, UN agencies and partners issued a joint statement calling for immediate action to prevent famine in the Horn of Africa. The statement declared that a humanitarian catastrophe is occurring, and more funds are required to save lives. Famine has become a point of political contention and is deeply divisive in Somalia and other hunger hotspots worldwide.
The Integrated Food Security Phase Classification (IPC) is a common scale for classifying the severity and magnitude of food insecurity and acute malnutrition. The scale includes five phases, with Phase 1 meaning there is no or minimal acute food insecurity and Phase 5 meaning famine has been reached. As of June 2, 2023, IPC and the Cadre Harmonisé recorded 147.28 million people in Phase 3 or worse.
Famine is a highly technical classification that meets specific criteria. Famine is a complex problem, but much can be done before hunger becomes a catastrophic crisis, including early action to prevent food insecurity and famine. While short-term relief is needed to save lives, protecting people's livelihoods and restoring their dignity are also required to help avoid future famines.
In 2011, delayed action by the international community led to 260,000 deaths in the famine in Somalia after only two failed rainy seasons. Targeted investments since then have made systems more resilient, which is one reason why it now requires more consecutive failed rainy seasons to reach famine. However, even resilient systems can only cope with so many shocks. Therefore, it remains critical that funders act quickly and pre-emptively to support emergency, recovery and resilience programming.
A two-track approach is required to respond to the urgency of the moment and invest in longer-term solutions.
The situation in the Horn of Africa is already an emergency; therefore, donors must act immediately by increasing funding for lifesaving assistance.
While funders respond to support immediate relief efforts, they should act with the same urgency to build resiliency at the same time and ultimately break the hunger cycle for at-risk communities in the region.
The CDP Global Hunger Crisis Fund focuses on preventing and addressing hunger and malnutrition, building resilience to drought and food insecurity, and supporting longer-term solutions. CDP is tracking organizations that are responding. We are also in contact with and can grant to organizations that are not 501(c)3 entities.
Philanthropic and government support
CDP made several grants through its Global Recovery Fund and Global Hunger Crisis Fund in 2022 and 2023, including:
Given the widespread geography and complexity of the crisis, several government/United Nations resources and appeals will be used to gather and disburse aid.
Humanitarian agencies called for full funding of the UN's $7 billion appeal for the Horn of Africa, including Ethiopia, during a pledging conference in May 2023. However, the conference received pledges of only $2.4 billion.
On Jan. 29, 2023, Ambassador Linda Thomas-Greenfield announced that the U.S., through the U.S. Agency for International Development (USAID), is providing more than $41 million in urgently needed assistance for the people of Somalia. This is in addition to $411 million in USAID assistance delivered in December, bringing the U.S. government's contribution to more than $1.3 billion since the start of Fiscal Year 2022.
USAID announced on Feb. 27, 2023, that it is providing more than $126 million in additional food assistance to Kenya "as ongoing drought leaves more than four million people in the grips of a dire hunger crisis." As of Aug. 21, 2023, the U.S. government's total humanitarian funding for the Horn of Africa response in fiscal year 2023 was $1.44 billion.
On May 24, 2023, the Honourable Harjit S. Sajjan, Minister of International Development and Minister responsible for the Pacific Economic Development Agency of Canada, announced $58.1 million in funding for gender-responsive humanitarian assistance in Ethiopia and Somalia, bringing Canada's total 2023 humanitarian assistance funding for the Horn of Africa to more than $73 million ($98 million CAD).
More ways to help
As with most disasters, cash donations are recommended by disaster experts as they allow for on-the-ground agencies to direct funds to the greatest area of need, support economic recovery and ensure donation management does not detract from disaster recovery needs.
CDP has also created a list of suggestions for foundations to consider related to disaster giving. These include:
Understand that recovery is possible in protracted and complex crisis settings: Even while focusing on immediate needs, remember that there are early and long-term recovery needs too. We know that people who have been affected by shocks in complex humanitarian contexts can recover and improve their situation without waiting until the crisis is over, which may take years. Recovery is possible and funding will be needed for recovery efforts alongside humanitarian funding. Recovery will take a long time and funding will be needed throughout.
Recognize there are places and ways that private philanthropy can help that other donors may not: Private funders can support nimble and innovative solutions that leverage or augment the larger humanitarian system response, either filling gaps or modeling change that, once tested and proven, can be taken to scale within the broader humanitarian response structure. Philanthropy can also provide sustainable funding to national and local organizations.
All funders are disaster philanthropists: Even if your organization does not work in a particular geographic area or fund immediate relief efforts, you can look for ways to tie disaster funding into your existing mission. If you focus on education, health, children or marginalized populations, disasters present prime opportunities for funding.
Ask the experts: If you are considering supporting an organization that is positioned to work in an affected area, do some research. CDP and InterAction can provide resources and guidance about organizations working in affected communities. The Council on Foundations provides legal resources through its Country Notes (some components are members-only).
Resources
Complex Humanitarian Emergencies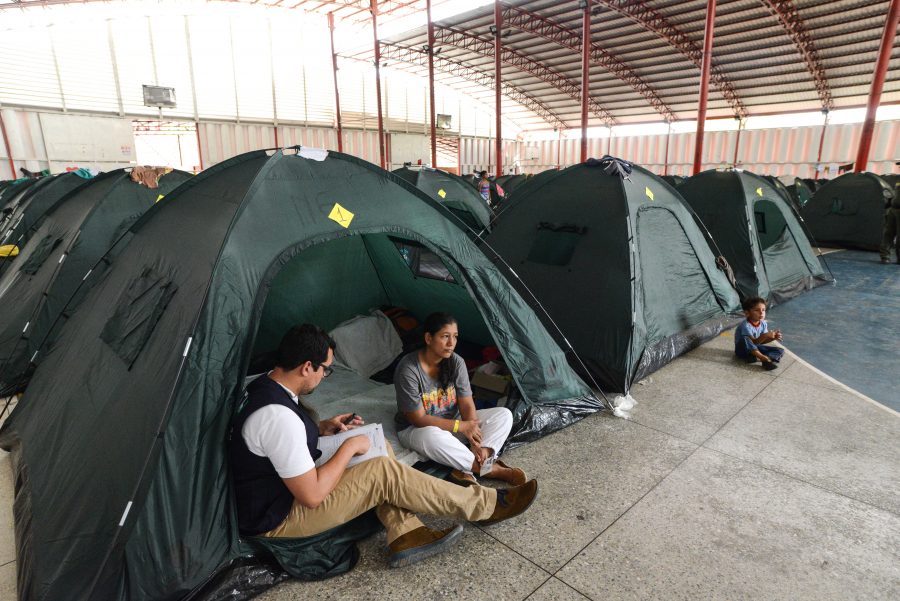 Complex Humanitarian Emergencies
CHEs involve an acute emergency layered over ongoing instability. Multiple scenarios can cause CHEs, like the civil wars in Syria and Yemen, the man-made political crisis in Venezuela, or the public health crisis in Congo.
Famine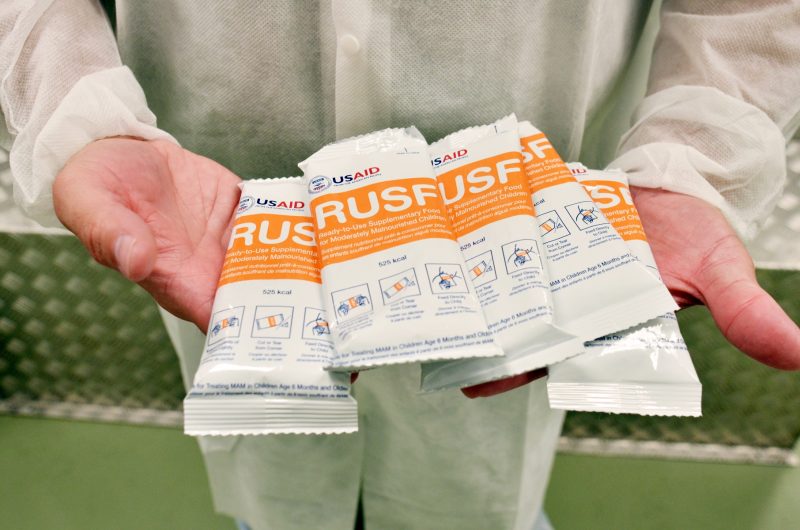 Famine
According to the United Nations' definition, a "famine" has taken hold when: at least 20 percent of households in an area face extreme food shortages; more than two people in 10,000 are dying each day (from both lack of food and reduced immunity to disease); and more than 30 percent of the population is experiencing acute malnutrition. 
Drought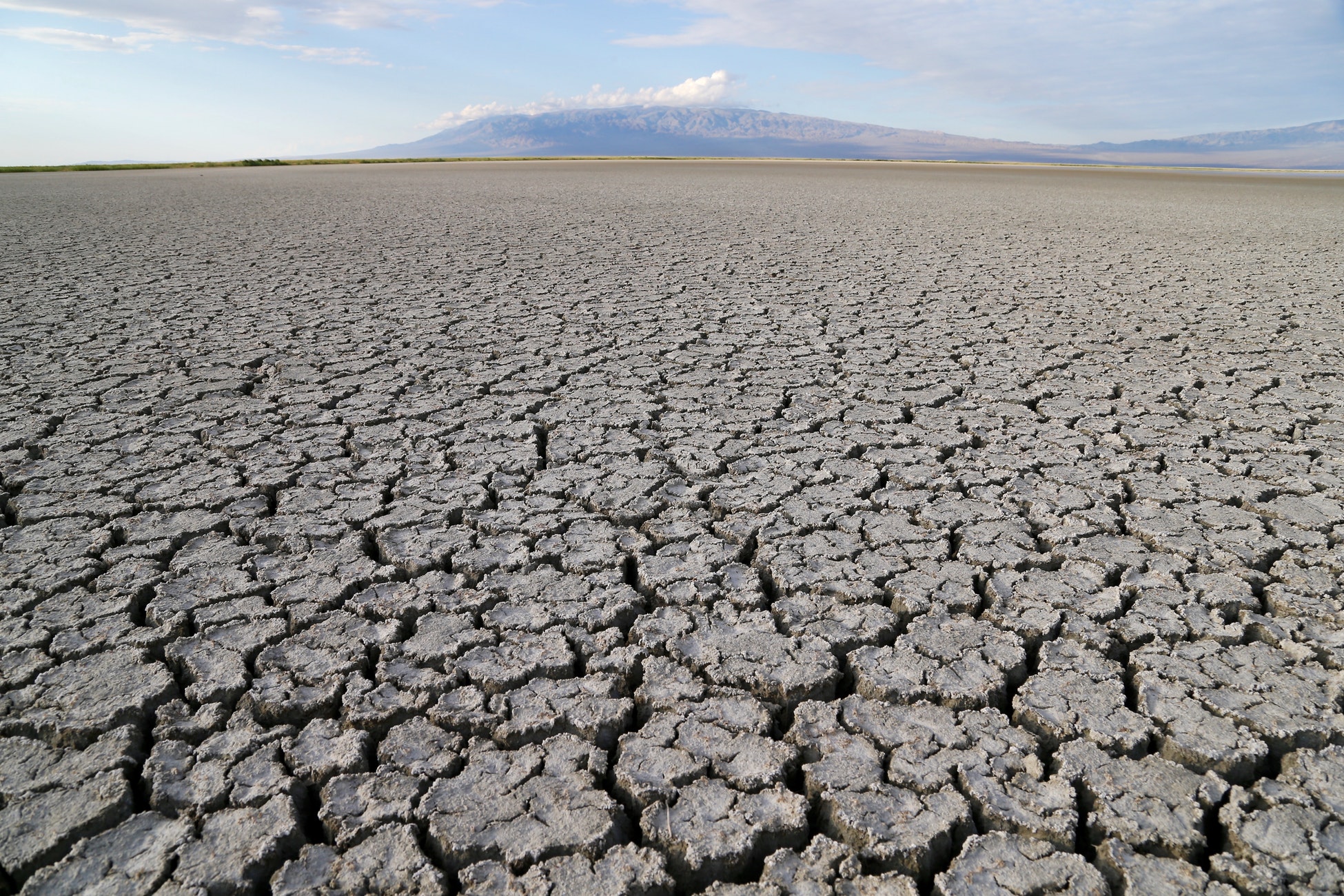 Drought
Drought is often defined as an unusual period of drier than normal weather that leads to a water shortage. Drought causes more deaths and displaces more people than any other disaster.