What we're watching: Weekly disaster update, August 28
We know all too well that disaster can strike anytime, anywhere in the world. Some disasters make headlines; others do not. Here at the Center for Disaster Philanthropy, we monitor the status of disasters worldwide and compile a list of the ones we're tracking weekly, along with relevant disaster-related media coverage.
Here's what we're watching for the week of Aug. 28, 2023.
New or Emerging Disasters
Hurricanes – Atlantic: Tropical Storm Franklin made landfall in the southern Dominican Republic on Aug. 23, bringing heavy floods and landslides. Floodwaters swept away and killed a man in the city of San Cristobal. Significant rainfall was also expected in neighboring Haiti, which shares Hispaniola island with the Dominican Republic.
Franklin intensified into a major hurricane, the first of the 2023 Atlantic Hurricane Season. The hurricane was heading towards Bermuda and, as of the morning of Aug. 28, was just outside the southern edge of the cone.
Tropical Storm Idalia, formed on Aug. 27, is forecast to strengthen into a hurricane and intensify into a major (Category 3 or stronger) hurricane. Idalia will then accelerate toward Florida's Gulf Coast on Aug. 29. The most significant threat is expected from north of Fort Myers to east of Panama City. Coastal and inland flooding is a severe threat.
For more, see our 2023 Atlantic Hurricane Season disaster profile.
Hurricanes, Typhoons and Cyclones Issue Insight
This issue insight provides information about hurricanes and recommendations for philanthropy.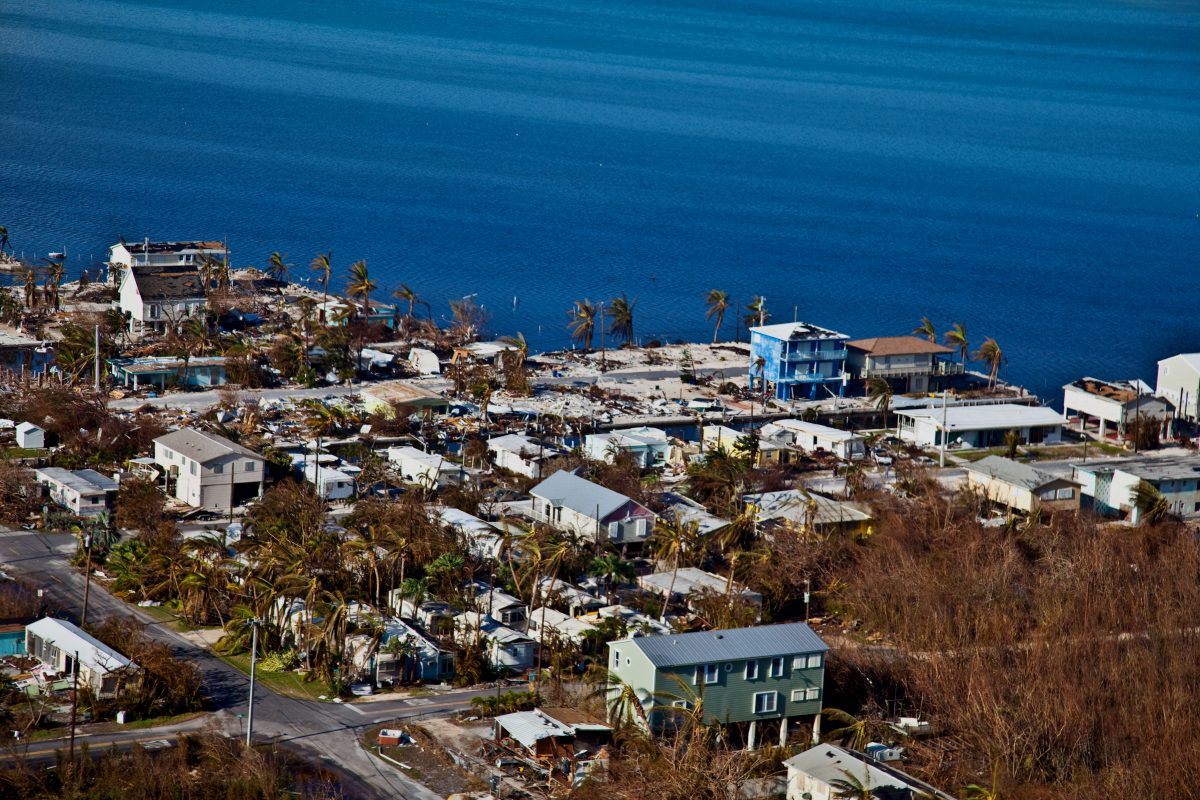 Tornadoes – Michigan: At least seven tornadoes touched down in Michigan on Aug. 24 and killed five people while downing trees, removing roofs and leaving hundreds of thousands without power. The confirmed tornadoes included an EF-2 tornado that struck Lansing, the state capital, and an EF-1 tornado that crossed from Ingham County into the western edge of neighboring Livingston County. The latter tornado also overturned 17 semis and dozens of cars on a mile-long stretch of I-96. Farms in Ingham County were also damaged.
Wildfires – Greece: The country endured wildfires across parts of the country in July, and dozens more fires have erupted in August. The Evros region, near the Turkish border, has been particularly affected. A hospital in Alexandroupolis had to be evacuated, and 18 bodies were found in a forested area. The Evros region has become a popular route for migrants crossing the River Evros from Turkey into the European Union. Officials also urged thousands to leave parts of the northwest Athens suburb of Ano Liosia.
Previous/Ongoing Disasters
Wildfires – Hawaii (Hawaiian: Hawai'i): As of Aug. 25, the death toll from the Aug. 8 Lahaina, Maui fires remained at 115, which makes the fires the deadliest in the past 100 years in the U.S. The number of people listed as "unaccounted for" is 388, a significant decline from earlier last week, when the number was above 1,000. A fire burned seven acres on Aug. 26, prompting an evacuation order for a residential area of Lahaina in the hills above Kaanapali Resort hotels. The order was lifted later in the day.
On Aug. 19, Nā ʻOhana o Lele, a coalition of community members in Lahaina, released a statement calling on Governor Josh Green to meet three demands for the town's recovery, including giving the community time to grieve, putting the community first in any planning process and amending the Emergency Proclamation to ensure that Chapter 92 Sunshine Law remains in full force.
Some residents of Lahaina have reported receiving predatory, unsolicited purchase offers for their land. Governor Josh Green signed an emergency proclamation making it illegal to solicit people to buy their land in ZIP codes 96761, 96767 and 96790.
Funder Hui serves Hawaii's philanthropic community as its first association of funders and philanthropy-serving organization and has compiled resources, including funding opportunities and mutual aid in Maui. Funder Hui is also hosting an emergency funder briefing call on Fridays.
For more, see our 2023 North American Wildfires disaster profile.
Wildfires – Canada: The National Wildland Fire Preparedness Level remained at level 5, the nation's highest level of wildfire activity. Level 5 is reached when "several geographic areas are experiencing large, complex wildland fire incidents, which have the potential to exhaust national wildland firefighting resources." As of Aug. 27, Canada was enduring 1,027 active fires, with most burning in British Columbia and Northwest Territories.
The wildfire situation improved in British Columbia on Aug. 27, with more people in communities on both sides of Okanagan Lake allowed to return home. However, the McDougall Creek wildfire, responsible for much of the destruction in the West Kelowna area, still burned out of control over 47 square miles.
In the Northwest Territories, fires forced the evacuation of Hay River, a community of about 4,000 people on the Great Slave Lake, on Aug. 25. The territory's capital, Yellowknife, had already evacuated nearly all of its 20,000 residents, and firefighters have kept that fire around 9 miles from the city's edge. Wildfires in the Northwest Territories have emitted 97 megatons of carbon so far in 2023, which is 277 times more than what was caused by humans there in 2021.
Wildfires – Kansas: In March 2022, an unattended brush fire severely damaged the Cottonwood Complex in Reno County, Kansas. The fire killed one person and destroyed 35 homes, 92 outbuildings and 110 vehicles. With support from a CDP Midwest Early Recovery Fund grant, the United Way of Reno County hired a disaster recovery coordinator to help families cope with the critical challenges posed by this disaster. Philanthropy plays an essential role in supporting long-term recovery, especially in low-attention disasters that do not attract or qualify for significant resources. Disaster case management is one recovery strategy that enables and empowers local communities to work with disaster-affected families and individuals to determine their specific needs as they begin to recover.
In addition to the disasters listed above, we actively monitor the following disasters or humanitarian emergencies. For more information, see the relevant disaster profiles, which are updated regularly.
U.S. Midwest Low-Attention Disasters
The Midwest is regularly faced with low-attention disasters that affect people across the region. CDP's Midwest Early Recovery Fund (ERF) effectively funds efforts that catalyze equitable disaster recovery.
These are some of the latest disasters and related news the ERF team is monitoring:
The River Road East Fire was reported on Aug. 18, 6 miles east of Plains, Montana. Evacuations were issued by the Sanders County Sheriff's Office for Paradise and surrounding areas. As of Aug. 25, the fire had burned 17,098 acres and was 7% contained. On Aug. 19, FEMA authorized federal funds to help with firefighting costs for the fire.
Complex Humanitarian Emergencies – Cameroon
Many places worldwide are experiencing emergencies caused by conflict, climate change, drought, famine, economic challenges and other conditions that combine to create a complex humanitarian emergency (CHE). CDP maintains complete profiles on several CHEs, and what CDP considers Level 1 CHEs are profiled in this weekly blog post and tracked.
Cameroon's complex, protracted humanitarian crisis results from inter-communal violence in the Far North region, insecurity in the Northwest and Southwest region, and crises in Nigeria and Central African Republic. In 2023, 4.7 million people need humanitarian assistance and protection, a 20% increase from last year.
Violence continues, contributing to ongoing insecurity, and atrocities have been committed against civilians. In July, gunmen killed 10 people in the city of Bamenda in the country's northwest, with witnesses saying the attackers shot indiscriminately. In August, at least 12 people were killed in attacks by Boko Haram in Darak, on Cameroon's northern border with Chad and Nigeria.
The number of people experiencing acute food insecurity in the country is rising. Russia's war in Ukraine has had significant impacts globally, including on the humanitarian situation in Cameroon. The impact of the war has been felt on key food and nonfood commodities, as well as essential sectors of the Cameroonian economy such as agriculture. The inflation rate reached historic levels in 2022, and in the second quarter of 2022, 77.8% of Cameroonian agribusinesses reported a decline in net income.
The UN Office for the Coordination of Humanitarian Affairs says underfunding of humanitarian aid in Cameroon is depriving "more than a million people of lifesaving and protection services." As of Aug. 2, donors had funded only 19.8% of Cameroon's 2023 Humanitarian Response Plan.
Upcoming webinar
Oct. 12: Disaster case management: Navigating recovery one person at a time
What We're Reading
A five-year-old in Seattle, Washington, set up a stand called "Food & Stuff & Lemonade For Lahaina" to raise support for wildfire victims and survivors. More than $3,000 was raised for the Maui Community Fund.